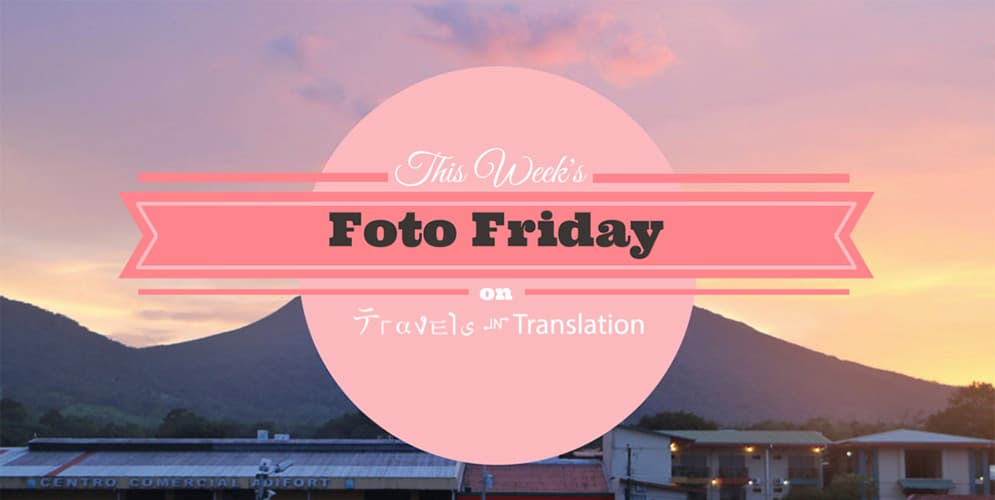 Every Friday I'll be sharing a photo from someplace in my travels.
This week's photo is of Arenal Volcano in Costa Rica at sunset.
Located in the north of Costa Rica in La Fortuna sits Arenal Volcano. Arguably the country's most impressive volcano, it's still quite an active one.
Having never seen an active volcano up close (other than Mt. Fuji), I knew seeing Arenal had to be on our itinerary. Unfortunate for us, everyone warned us that we'd probably never even see the volcano– especially as we were visiting in August. The volcano typically is shroud with clouds and rarely comes out.
Coming home from an afternoon of rainforest trekking, the sky was turning a brilliant pink color. Grabbing my camera and heading to the roof to take photos, I was surprised to see that Arenal was out in all of its glory. It was this scenery that made me appreciate the beauty of nature and Costa Rica!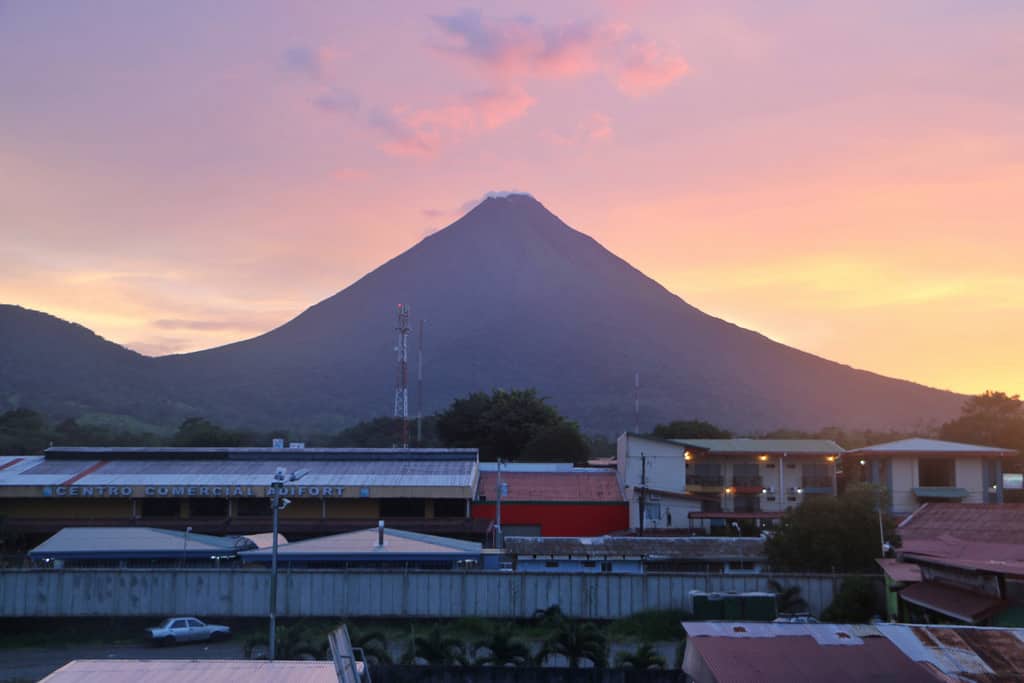 If you enjoyed this photo, please share it!