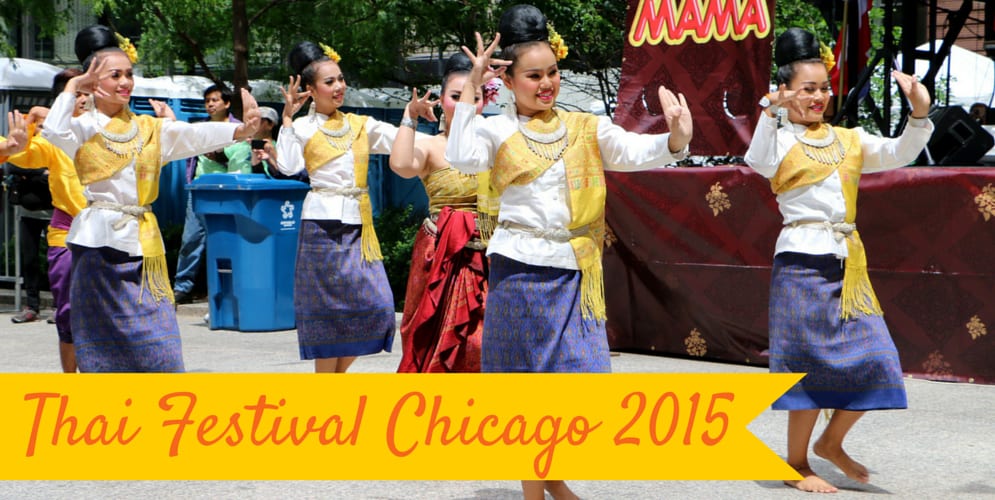 The great thing about Chicago summers is that they're filled with all sorts of festivals.
I guess since we really only get a few weeks of great weather here, we have to make up for it by packing it all in come summertime. On any given week you can find at least four festivals going on.
My favorite festivals are the cultural ones. From Japanese and Chinese to German and Irish, almost all cultural enclaves in Chicago are represented by a festival at some point during the summer. To me this is great as it only helps to foster cultural understanding.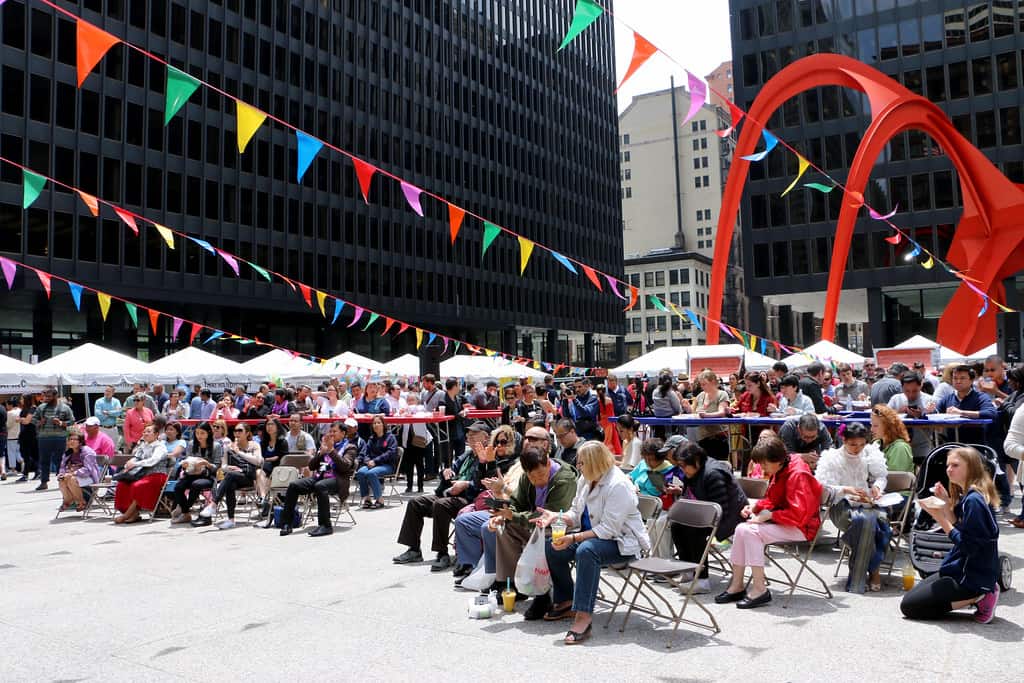 I was surprised when my local Thai restaurant handed me a flyer for Thai Festival Chicago. Although this year marked its 15th year, I had no idea this festival even existed.
Despite having over 30,000 people of Thai decent in the Chicago area, we have no proper Thaitown since the community is rather dispersed. I'm pretty sure most Chicagoan's knowledge of Thai culture doesn't exceed a take out menu, which is why I was really intrigued to check out this three-day festival.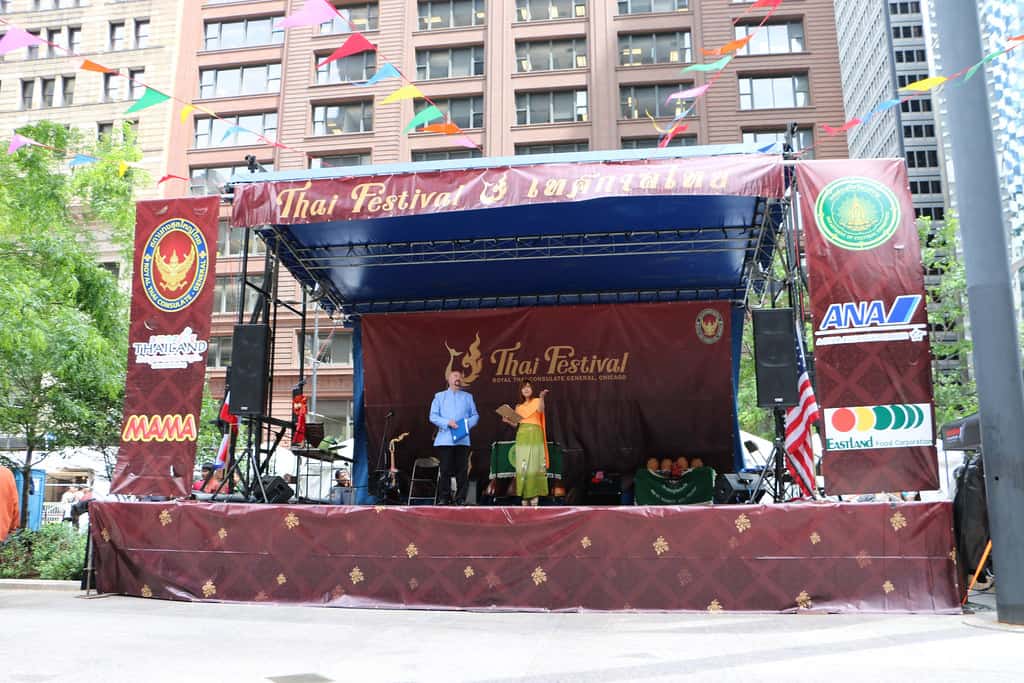 Sponsored by the Royal Thai Consulate General of Chicago, Thai Festival Chicago kicked off in the heart of the Loop at Federal Plaza with a traditional drum and dance parade.
Throughout the afternoon attendees could discover a taste of Thailand through plenty of food stalls offering Thai cuisine, cooking demonstrations and various cultural performances showcasing dance, music and boxing.
One of my favorite performances was actually a fashion show.
From traditional to modern, from the southern regions to the north, they did an excellent job displaying all different kinds of typical Thai clothing. And the girls looked stunning!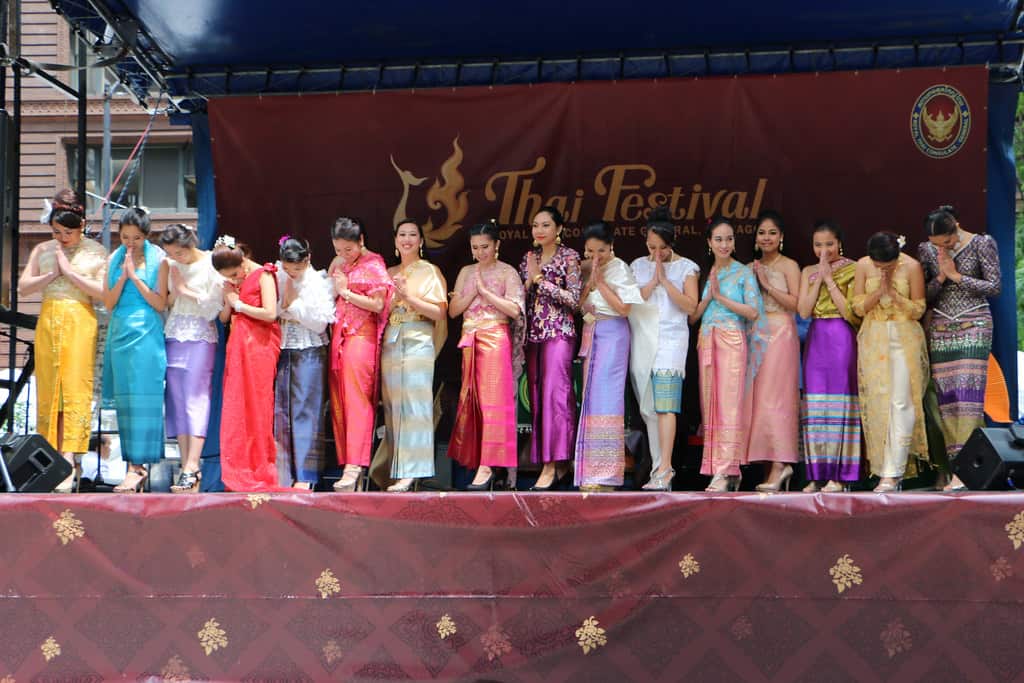 Once the fashion show was over, they went right into a traditional Thai wedding demonstration.
They explained traditions such as the parade from the grooms village to the bride's with dowries and the gate crash (which is also seen in Chinese weddings) down to the ceremony itself.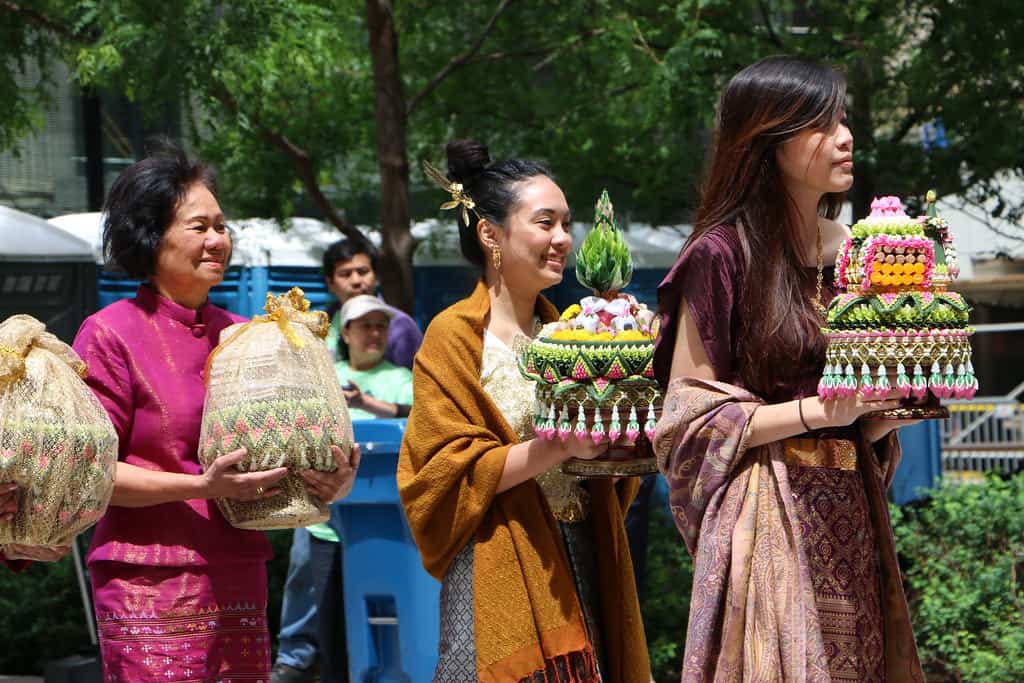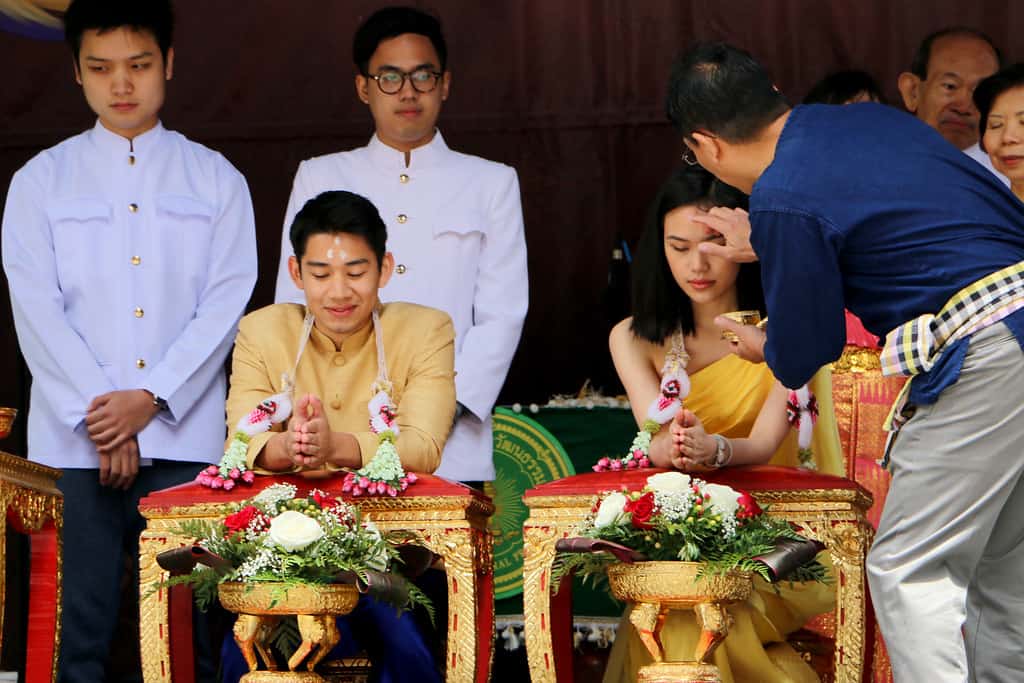 Those who wanted to have their own Thai wedding were later invited to get dressed in traditional Thai wedding clothes and have their photos taken.
After seeing some of their main stage performances, I decided to get up and walk around through the different booths.
There was information on traditional Thai arts, such as Muy Thai, that people can get involved with right here in Chicago. And of course, plenty of brochures and travel deals for visiting Thailand.
I loved that they had a whole section of booths that focused on traditional Thai handicrafts. Some of the things they focused on were hun krabok (traditional puppets), bunga rampai (fresh potpourri) and bai sri pak cham (banana leaf decorations often used as offerings).
At each booth you could actually try your hand at making the craft they featured, which was really fun. I tried making a bung rampai since I love the smell of Thai potpourii and oils.
The bai sri pak cham they had on display were some of the most elaborate I've seen. I watched as they folded the banana leaves into serpents and dragons.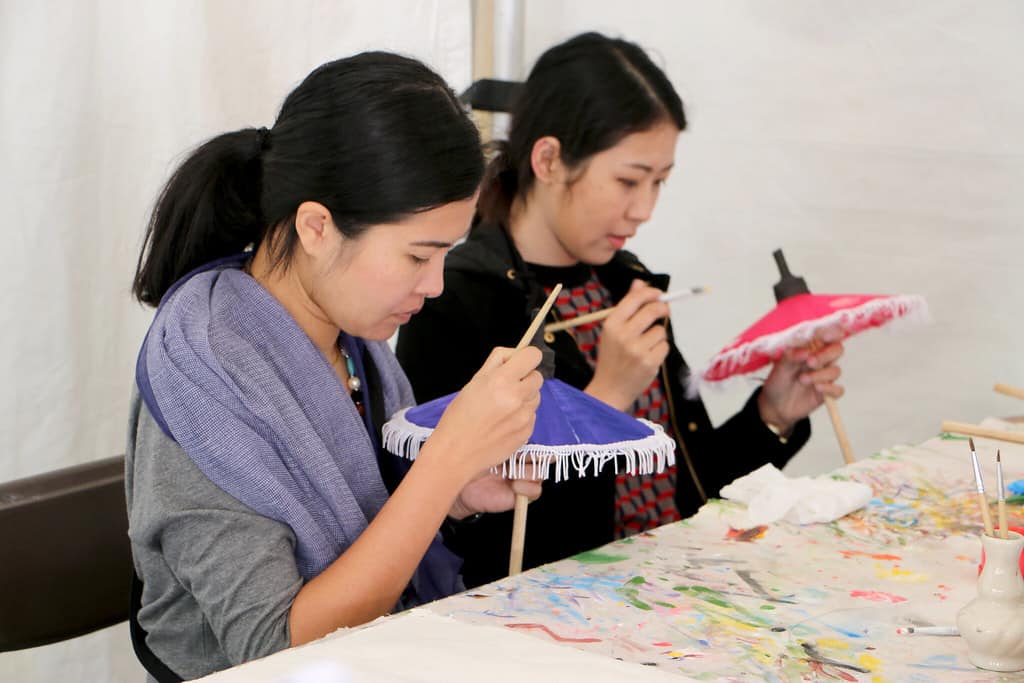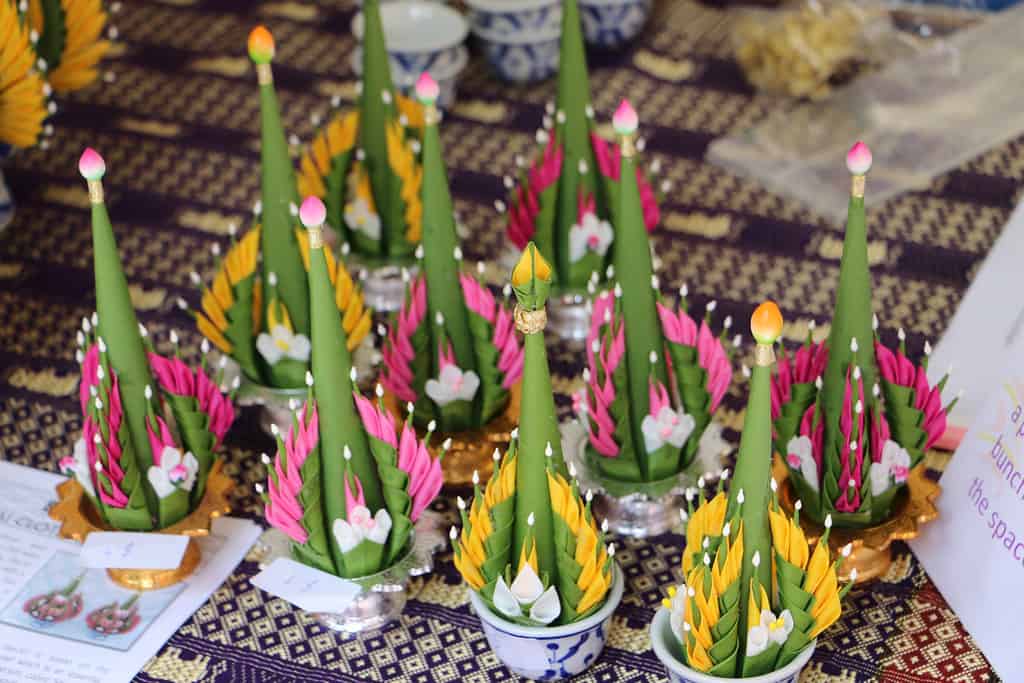 Back near the food stands they had cooking demonstrations all day long.
The main show included a tom kha kai soup and roast duck curry demonstration by Chef Wilairat, but even in between those they had smaller ones that showed how to make beautiful lotus flower dumplings or fruit carvings.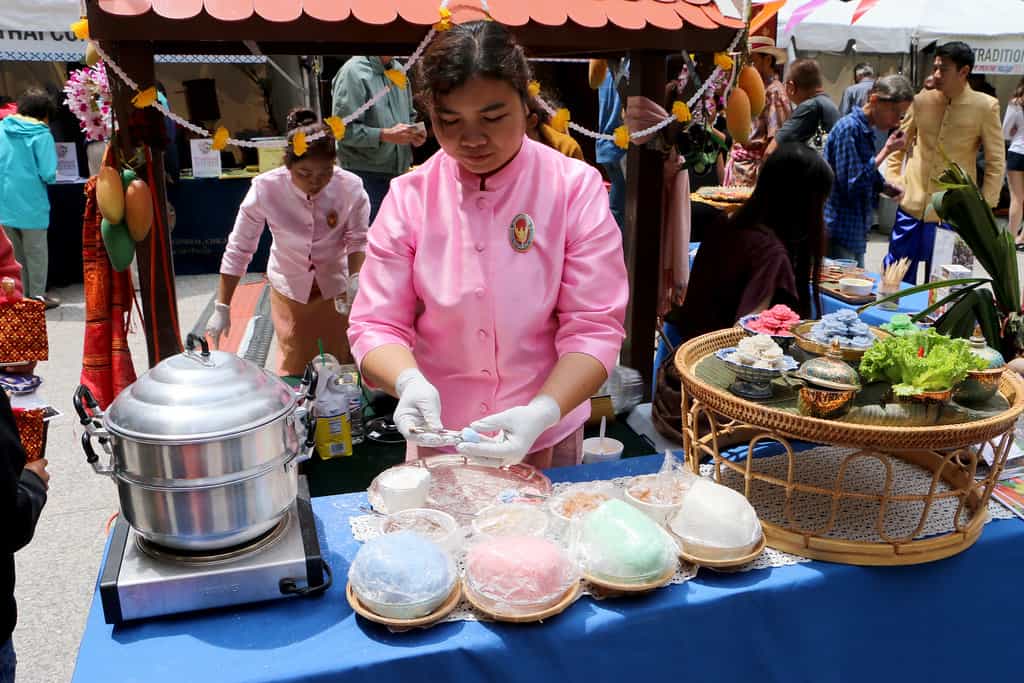 Being around the smell of delicious food I gave into temptation and had my favorite massaman curry– which I learned is ranked by CNN as one of the most delicious foods in the world. But there were plenty of other great choices as well.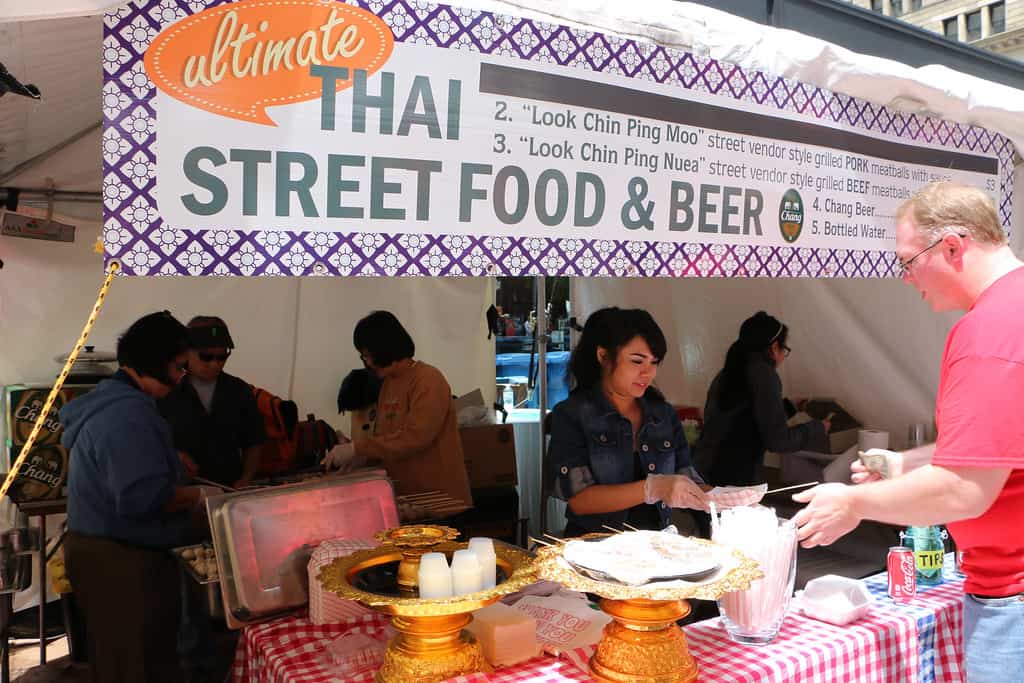 Before heading home I lined up to receive a free Thai massage, because who could say no to a free massage? Not me that's for sure.
Overall I was really impressed by Thai Festival Chicago because I felt they did a good job giving insight to Thai culture. And all for free. Thailand has always been one of my favorite countries because of its exotic culture and I'm glad to see Chicagoan's embracing it.
I look forward to attending the festival again next summer, but until then I've got a trip to Thailand to plan!
Does your city have a Thai festival?