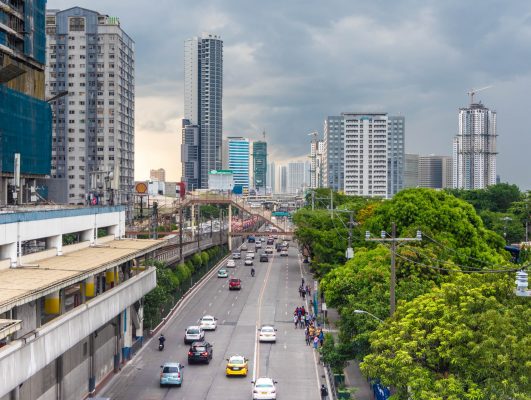 Whether you are running a charity organization or planning to expand your business, the Philippines would be your ideal destination. Apart from the warm hospitality you get from the locals, you are also treated to world-class professionalism when you are dealing with potential business associates in the country.
If it's your first time doing business in the Philippines, there is a lot to keep in mind so you can make the most of your journey. Here are five tips to help you prepare for an official trip to the Philippines so you can get off on the right foot:
Learn about the local business culture
Before anything else, you must have a good idea of what the Filipino business environment is like. For the most part, organizations are hierarchical. Superiority warrants respect and obedience, but mutual trust exists among all members regardless of their rank. The Filipino environment is highly cordial and everyone sees to it that relationships remain warm yet professional. This culture is also the reason why most Filipinos hesitate to disagree with a proposal or task. When you come face to face with your Filipino associate, check for signs of hesitation and let them know that you are always open to suggestions or compromises. 
Review travel policies and requirements 
If you are a U.S. citizen, you can travel to the Philippines visa-free if you are staying less than 30 days. In case you need to stay longer, you can apply for an extension of up to 36 months. Be sure to review the fees and other documents you need to provide for the application. You should also make sure your passport is still valid for at least six months beyond your stay. Apart from that, you should check special travel advisories and health policies for foreign travelers so you will run into fewer hurdles. 
Learn basic Tagalog
As a foreign national, you won't have trouble knowing your way around the Philippines and the capital Manila because English is considered an official language. Many of the locals are also well-versed in understanding and speaking English, but it can help a lot if you know a few words of Tagalog, the language widely spoken in Manila. So, before your trip, consider learning common phrases like "Magandang Araw" ("Good morning") or "Salamat" ("Thank you").  However, if you are a CEO of a non-profit that engages communities outside the capital, you might want to enlist the help of a Filipino translator who can re-write English texts into Tagalog or translate documents or speeches out loud. 
Take time to travel
You don't go to the Philippines on official business and leave without experiencing the best the country has to offer! As an archipelago consisting of more than 7,000 islands, there are lots of breathtaking attractions like Baguio City and Oslob in Cebu which welcome millions of tourists each year.  Other than that, try the food! It's guaranteed to make you want to go back or find a Filipino restaurant back home.
Make the most of your official trip to the Philippines. Keep these tips in mind and make the experience the most productive you have ever had.