Every Friday I'll be sharing a photo from someplace in my travels.
This week's photo is from the Ruins of St. Paul's in Macau.
On a recent visit to Macau we arrived to the ruins just in time to hear the high-pitched sounds of a lion drum (獅鼓 si gu) and gong (鑼 luo). Crowds started gathering around the bottom of the steps to watch a traditional southern lion dance performance.
They told two different stories, both of which were enjoyable and complete with various acrobatics. It was really cool to see the lion dance with the Ruins of St. Paul's as the backdrop. I felt like I was in a tourism ad for visiting Macau, and it made me remember why I love Asia so much.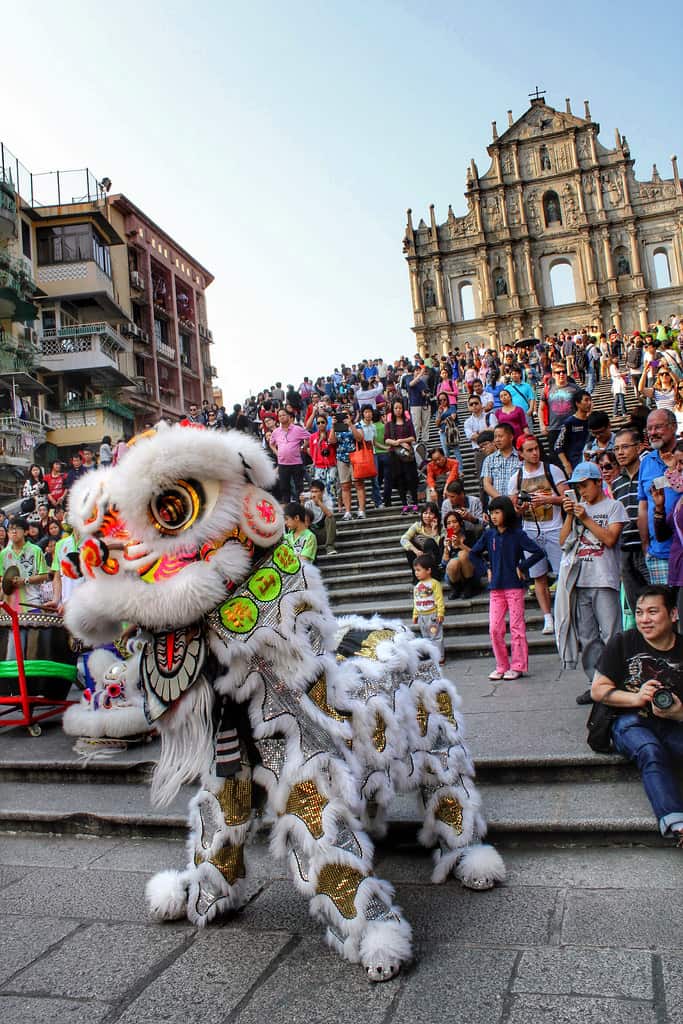 IF YOU ENJOYED THIS PHOTO, PLEASE SHARE IT!