I'm guessing they never mentioned that path at Career Day, huh? Yeah… not to me either.
So what does that mean exactly? I am a photographer, writer, social influencer, graphic designer and consultant– check out my portfolio if you like.
ABOUT TRAVELS IN TRANSLATION
I started Travels in Translation mid 2012, but it has taken many different shapes since then.
What started out as a simple Tumblr site to document my days attending university in Japan eventually morphed into the site you see now.
Back then, had anyone told me that this is what I'd be doing with my life, I would've laughed in their face. Because, how crazy is that? During that time no one could make a living off of Youtube or social media. Even today explaining what I do more often than not ends in puzzled looks.
I slaved over my blog the entire time I was working in Hong Kong. It felt like I was working two full-time jobs, but it was worth it. You know why? Because shortly after, people starting finding my blog and started getting in touch offering me opportunities I could have never dreamed of. Opportunities to travel, to be paid for photography, and social media work.
I'm a firm believer in turning your passion into your career, so in 2014 I took the leap and I quit my teaching job to pursue travel blogging full-time.
And I haven't looked back since.
So thank you for reading Travels in Translation. Without your support this all wouldn't be possible. It's been a wild journey so far, but I hope you'll continue to stick around.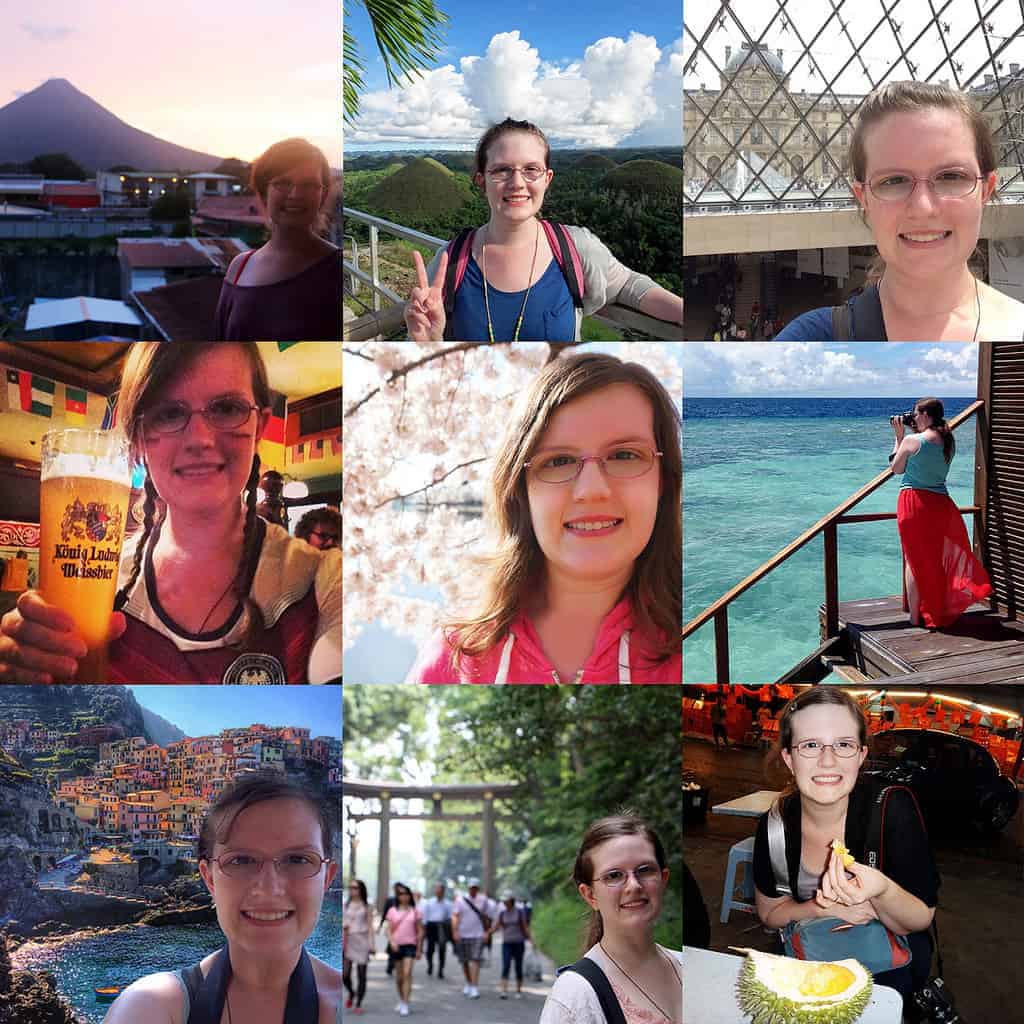 ABOUT BETH
My life as a traveler didn't really begin until I was in my twenties.
Growing up in Midwest suburbia, we would go on the annual family vacation– which almost always involved somewhere within driving distance or where other family members lived.
It wasn't until I was 21 that I applied for my first passport.
At the time I was well on my way to completing my degrees in Photography and East Asian Language & Culture — with my concentration being Japan — but I began to question how I was supposed claim to be a Japan expert having never actually set foot in the country to experience it firsthand.
Bags packed, I set out to attend university in Japan my final year before graduation, leaving my friends, family, and newly acquired boyfriend behind. I didn't know it then, but my life was about to change forever.
Returning back home for my graduation ceremony, I felt anxious and out of place. The thought of staying in the US and working a stuffy office job started to become insufferable. Two weeks later I packed my bags yet again and moved to Hong Kong.
People always ask why Hong Kong and not back to Japan? The answer's simple!
That long-distance relationship ended in a proposal, so I decided to spend some time getting to know Johnny's culture and family since he's from Hong Kong.
It took a few months to adjust to the fast-paced lifestyle in Hong Kong. Once I settled in I began to blog as Besudesu Abroad, documenting our adventures abroad. Along the way I continued to indulge in my passion for language, culture, photography and squealing over cute things.
After spending just short of three years living in Asia I returned to Chicago more determined than ever to build a life revolved around travel. Jumping into freelance full-time, I embarked on a 12-week trip around Europe and Central America.
IN NOVEMBER 2014, I REBRANDED AS TRAVELS IN TRANSLATION IN ORDER TO BECOME A LEADING RESOURCE ON ASIAN TRAVEL AND CULTURE.
Since then, like many other Millennials, I've somehow managed to cobble together a career from my experience in travel, writing, photography and design. I love the freedom being my own boss brings and being able to travel. It's a lot of work, honestly more work than if I were working your standard office job, but I wouldn't trade it for anything.
So join me as I travel across the globe– eating exotic foods, meeting new people, and visiting each and every Disney Park (really, it's on my bucket list)!
WHY ASIA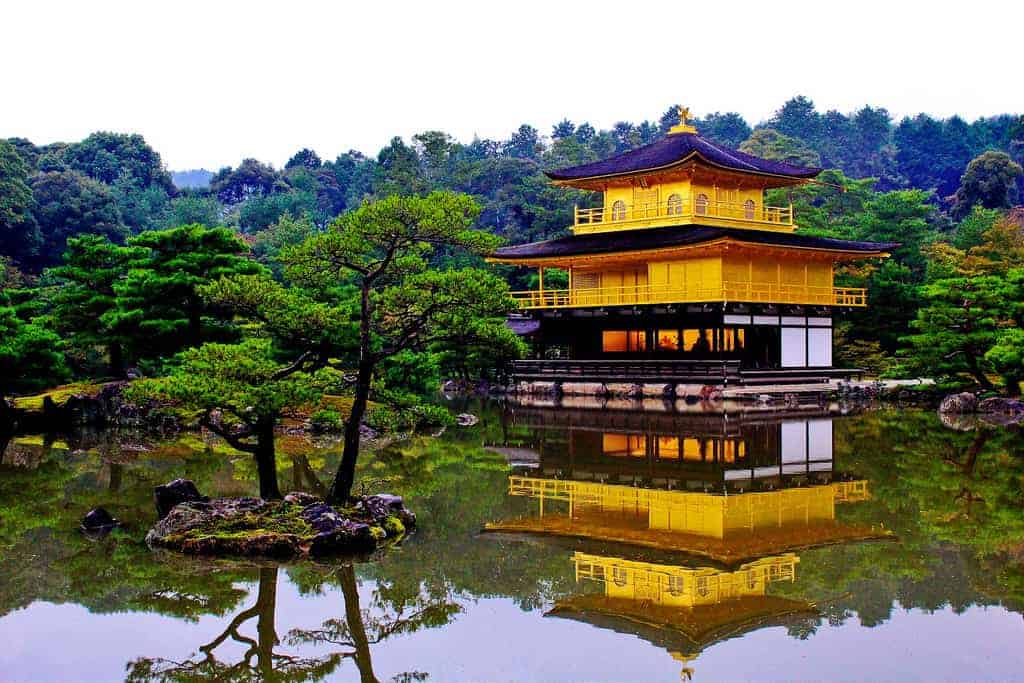 I get this question so, SO often.
The short answer? No where else really captivates me like Asia does.
Sure, Europe is great. It's historical and beautiful, no doubt. Central and South America? Vibrant and colorful. I enjoy most places I've traveled to, but nowhere has captured my heart and possesses that certain je ne sais quoi like Asia has.
So… what's the long answer? I'm sure there are plenty of factors that shaped my love of Asia from an early age.
Growing up, my best friend was Taiwanese and I constantly yearned to accompany her to violin lessons at night and Chinese school on the weekends. Of course, my parents didn't understand — and I never did get to tag along — but all that time spent at her house with her family certainly helped to lay the foundation.
By the time I was five I was perfectly using chopsticks, even when the foods we ate didn't require them.
When it came time for middle school, my friend moved away. But that didn't mean my relationship with Asian culture ended, instead it just shifted when I was introduced to Japanese culture through food and anime.
From there I was hooked.
Japan seemed like a place unlike any other (which I can now confirm it really is) and I wanted to learn all I could about it. I swapped my French lessons for Japanese and enrolled in night classes at my local community college (as a high school student) on Japanese culture.
Time to enroll at university, my pick was based solely on which one had a solid Japanese program. Since then I've spent countless hours soaking in all I can involving Japanese, Chinese (including Mongoli, Hong Kong, Macanese and Taiwanese) and Korean culture.
When I finally traveled to Asia, I was a little nervous. What if it didn't live up to my expectations? What if I hated it. Luckily, it only confirmed what I assumed all along: Asia is home.
START HERE
First-time visitor? Here are some of my favorite posts:
And here are some of the most popular posts:
FAQS
What camera and lenses do you use?
A Canon 70D with these lenses:
Canon 18-135mm f/3.5-5.6
Canon 50mm f/1.8
Canon 10-22 f3.5-4.5
Canon 55-250mm f/4-5.6
How do you make money blogging?
I've answered this question and lots of other similar questions in this handy guide.
I'm heading to xx, what tips do you have?
Check out my destinations page for that location to see all my travel guides and recommendations. I promise I'm not keeping all the best tips to myself! If you have further questions about something I've written about, feel free to drop me a line!
I'm heading to xx, where should I stay?
Here's a list of accommodations hand-picked by yours truly. All of these are places I've personally stayed at and loved. If it was anything less than excellent, you won't find it on the list.
I'm moving to Hong Kong, help! What do I need to know?
Congrats on the move! Hong Kong is an exciting place. You Asked, I Answered. Your FAQs About Moving to Hong Kong.
DISCLOSURE
I will always fully disclose any working, commercial or personal relationships that may influence what you read on Travels in Translation. This includes but is not limited to:
Advertising;
Sponsorships;
Products or services that have been gifted or provided gratis;
Complimentary accommodation, activities or meals; and
Material that may present a conflict of interest.
SITE CREDITS
Site design by Sweet Mochi Studios.
All editorial content and photographs on Travels in Translation are by Beth Williams unless otherwise stated.
COPYRIGHT INFORMATION
© 2012-2015 Travels in Translation. All Rights Reserved.
I work extremely hard in creating original content for Travels in Translation. Please DO NOT republish in part or in whole without my written permission and proper credit. Please contact me if you would like to request republishing rights.