No, I'm not referring to the platinum hit by Red Hot Chili Peppers– I'm talking about the shady underground world that thrives under the bridges of Hong Kong.
And while you won't find any trolls lingering under bridges here, what you will find may be just as interesting.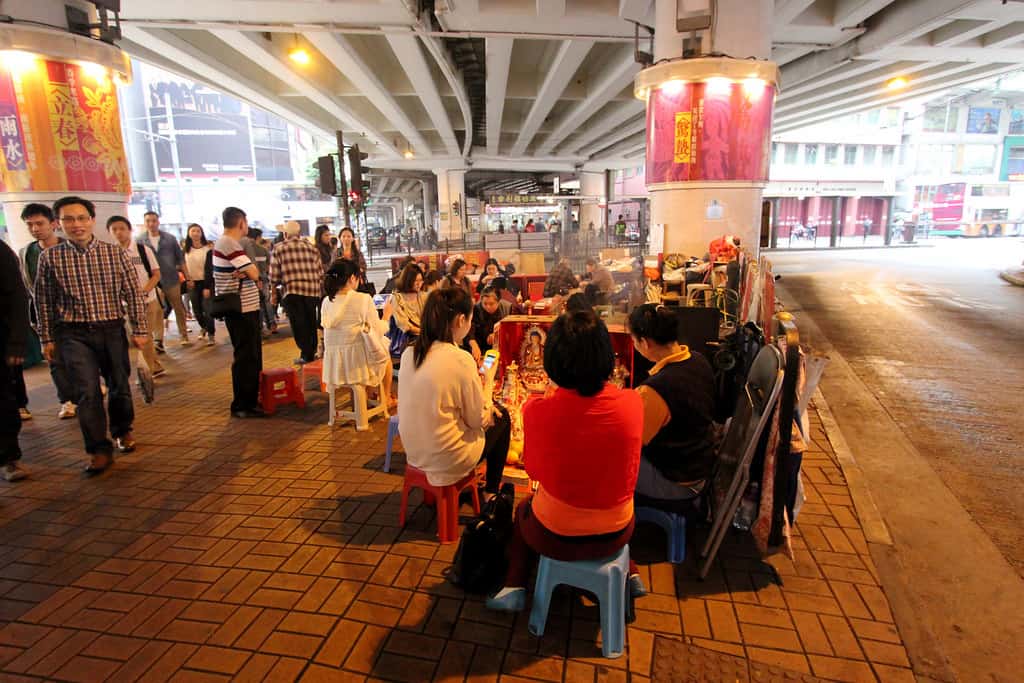 Everyday, professional beaters gather under the bridge at Canal Road in Wan Chai. So if you know someone who's in need of a little karmic retribution, this is the place to go.
They say that "karma's a bitch", but in Hong Kong, karma comes in the form of little old ladies.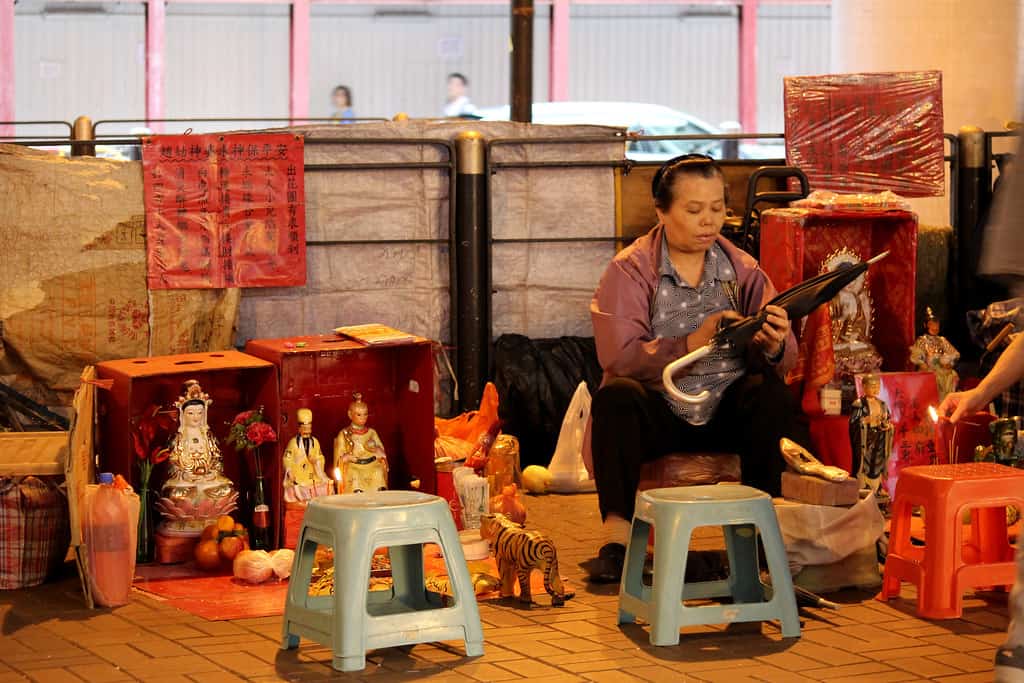 Originally it was said, that on the second day of the second lunar month (known as Jing Zhe), venomous insects wake up the 'White Tiger'– a mythical, malicious creature in Chinese folklore. Once awoken, the tiger roams around looking for its prey and locals would perform rituals in hopes of appeasing him. I guess it was just kind of convenient to send your enemies to the 'White Tiger', so now this somehow turned into today's practice of da siu yan (打小人)– "beating petty people".
On Jing Zhe people would line up for hours, all waiting for their turn to beat the petty person in their lives. But now, Jing Zhe isn't the only day reserved for beatings. You can find these ladies seven days a week working under bridges. And why bridges?
It's not because they're trying to be secretive about this shady practice; it's because the 'White Tiger', or any evil, is believed to lurk in damp, hidden places, waiting for its prey.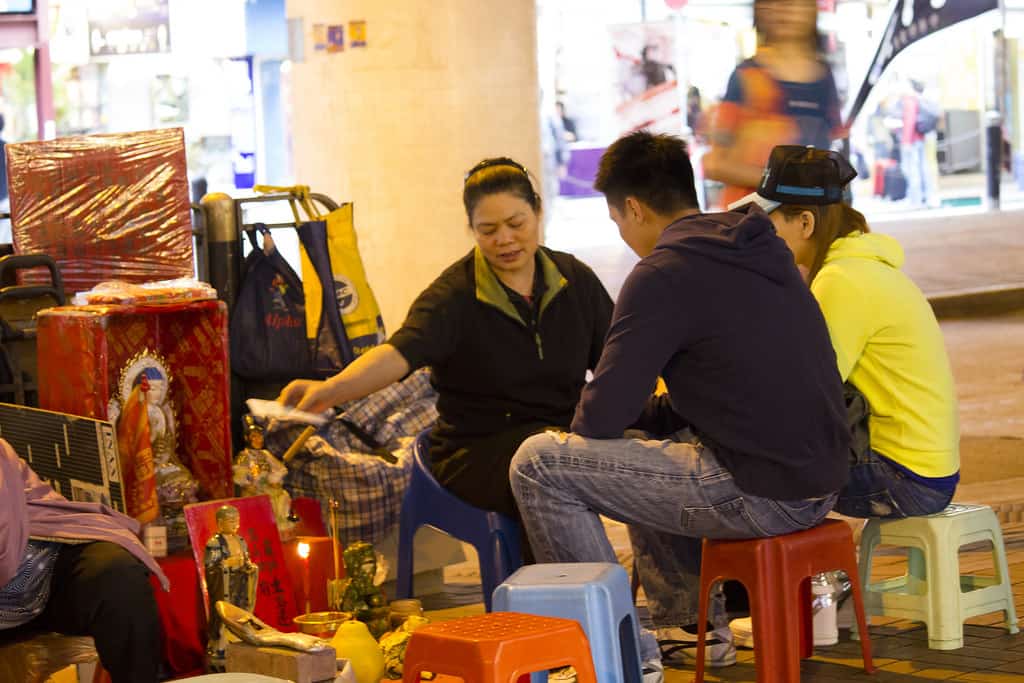 To attract customers, the beaters display white tiger figures at their shrines and lay out their beating tools– worn-out cloth shoes. Though in some places you can find pegged shoes or high heels. Ouch!
To begin the ritual, the customers will write the name of the petty person they want beaten on a white strip of paper. If there isn't one particular person, the slip of paper can be left blank to represent all petty people they have or will encounter. In fact, the petty person might not be a person at all, often it can symbolize misfortune, poor health, or something that is holding you back.
Next, the sorceress begins beating the paper effigy with her worn shoe while chanting "I am beating you, petty person! You have air, but you can't breathe!" She continually beats it against the brick until the paper breaks.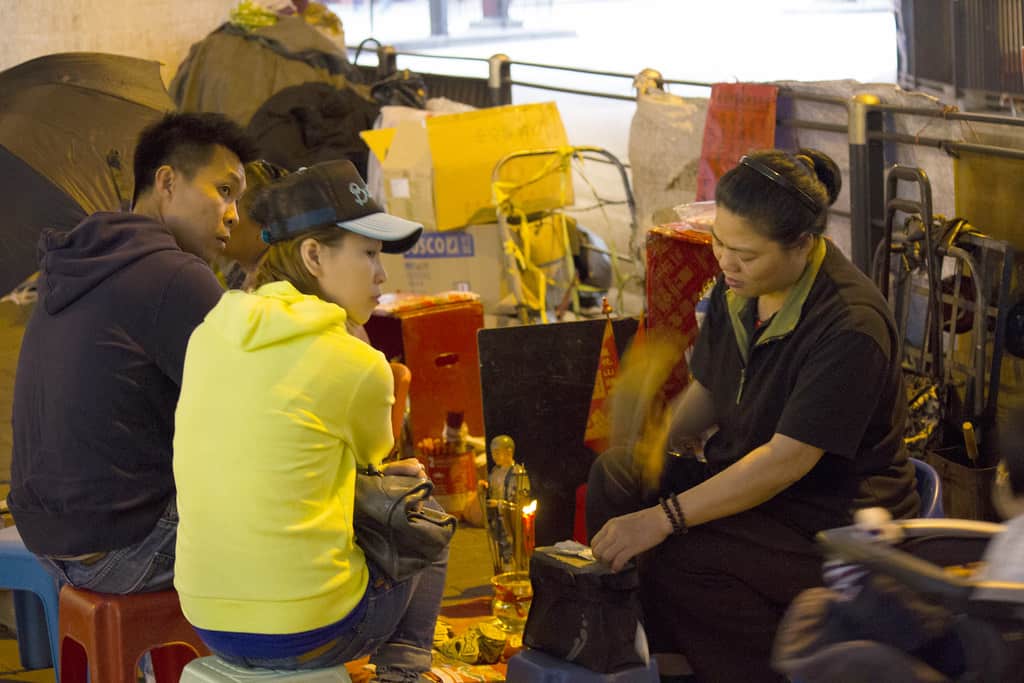 Once the actual beating is over, the paper effigy is placed into the mouth of a paper tiger. Together these pieces of paper are burned so that the petty person can be sacrificed to the 'White Tiger'.
To end the ceremony, two wooden crescent pieces are tossed on the ground. This common method of fortune telling will imply whether or not the exorcism was successful. If not, often they'll start the ceremony over again.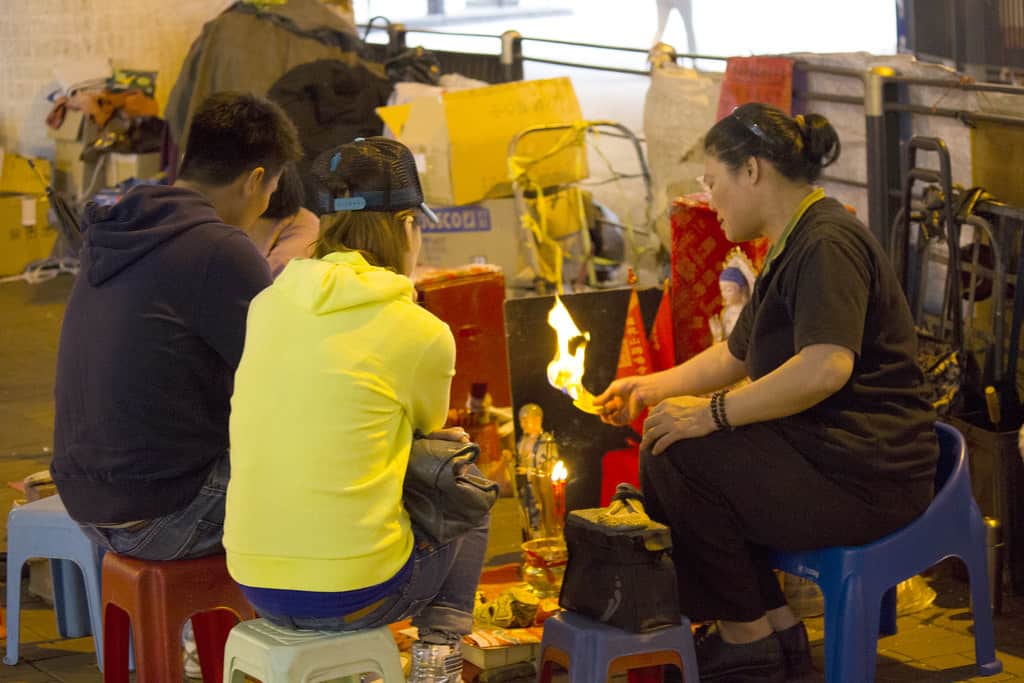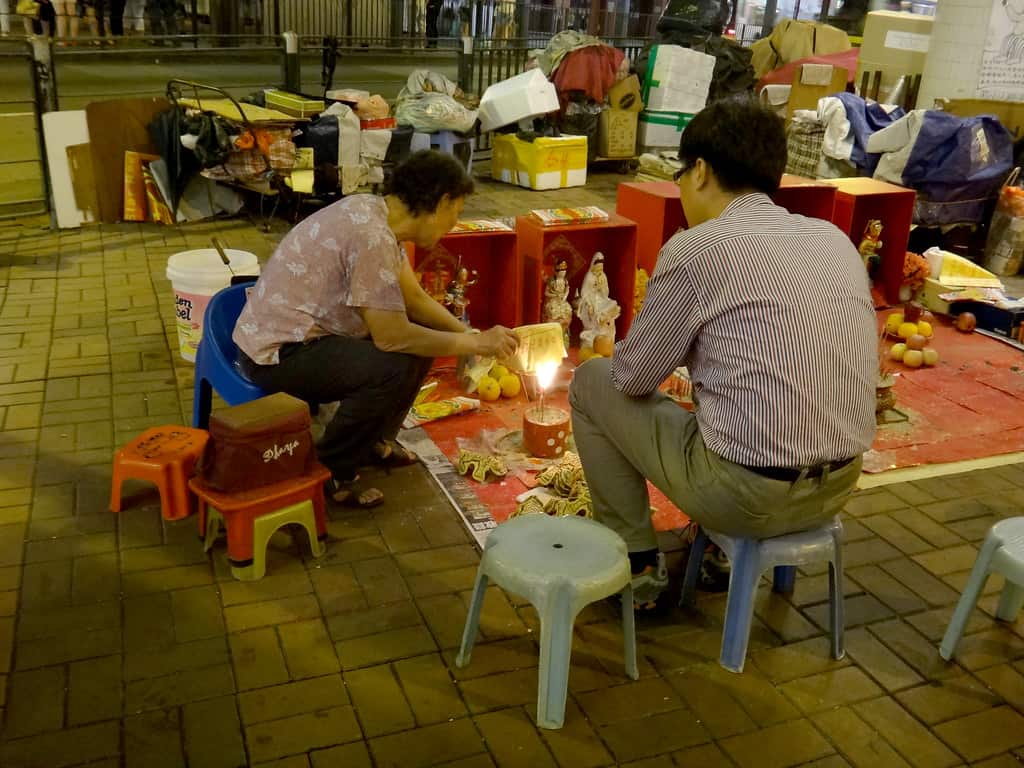 After the ceremony, these feisty old ladies are given $50 HKD for their troubles. (About $5 USD)
But does it work?
A majority of customers claim that they are not sure if they believe it really works, but $50 HKD is a nominal price to pay for putting their minds at ease.
So the next time you find yourself needing to vent your anger towards someone or you want to eliminate any misfortune in your life, just pay a visit to the women lurking under the bridge.
How to get there:
MTR Causeway Bay Station, Exit A. Walk along Canal Road until you reach Ngo Keng Kiu, "Goose Neck Bridge".
HAVE YOU WITNESSED BEATING "PETTY PEOPLE" IN HONG KONG?