Every Friday I'll be sharing a photo from someplace in my travels.
This week's photo is of a Buddhist temple next to the Ruins of St. Paul, in Macau. 

Macau is an interesting place in that it is filled with various religions. Because Macau was once a Portuguese colony, there is a sizable Roman Catholic community. One of the most famous sites, the Ruins of St. Paul, are the ruins of a 16th-century Cathedral dedicated to St. Paul the Apostle.
While we were exploring the ruins on our second trip to Macau, we noticed that there were a few Buddhist temples surrounding the area. We walked down to explore one of these temples, which was nearly touching the old wall of the Cathedral. I found it interesting, not too mention, surprising to see these two contrasting places of worship, built so closely together.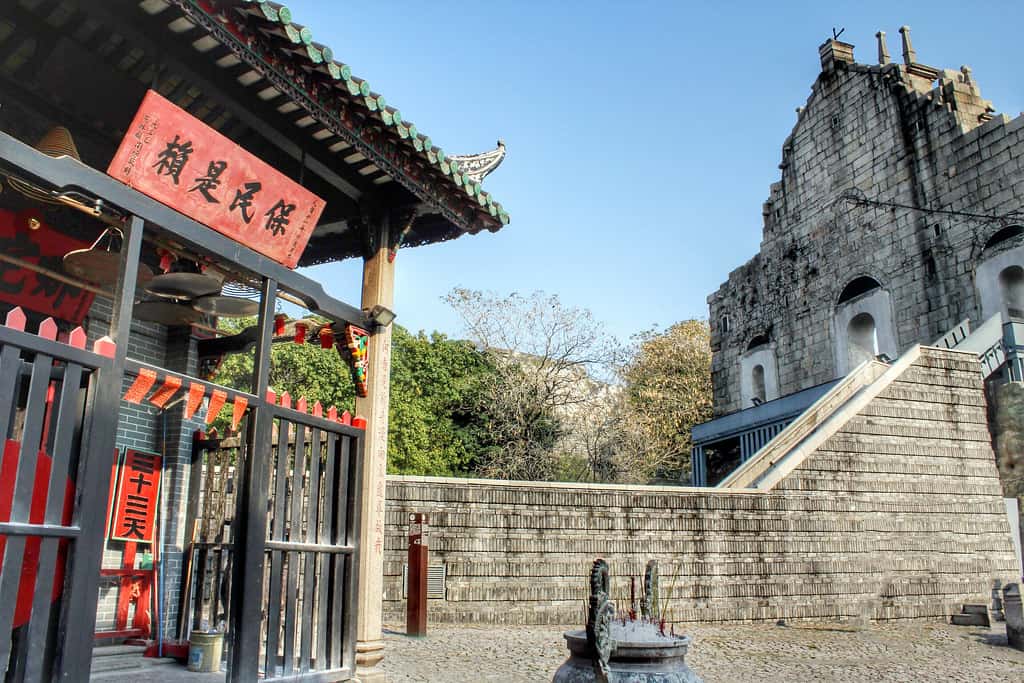 If you enjoyed this photo, please share it!