Every Friday I'll be sharing a photo from someplace in my travels.
This week's photo is of Kani Doraku in Dotonbori, Osaka.
This isn't the first time I've written about Dotonbori, and it surely won't be the last. Osaka is bright and loud when compared to it's sophisticated sister Kyoto or modern brother Tokyo. When the sun goes down, the streets become filled with people and drenched in neon lights.
Dotonbori is visual overload with its colorful, brash advertisements everywhere– with one of the most famous being the mechanical Kani Doraku crab. This 21-foot crab can move its arms and eyes, and looms high above the Kani Doraku restaurant, which specializes in crab dishes. Being built in 1960, this sign was ahead of its time, and it is still one of the most famous landmarks in Dotonbori today.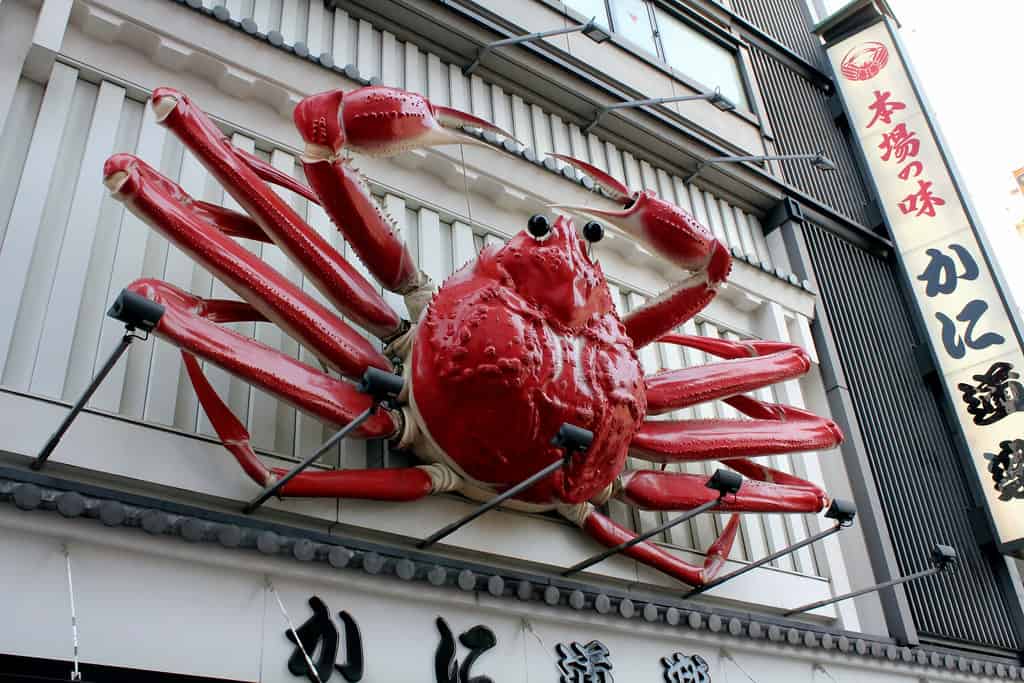 IF YOU ENJOYED THIS PHOTO, PLEASE SHARE IT!