You can imagine my surprise, when Johnny, someone who doesn't know how to swim and couldn't care less for beach holidays, told me his dream destination would be going to the Maldives. While I already couldn't fathom the thought of hating beaches, I certainly couldn't fathom why out of all places he would choose to go to the Maldives, an island paradise.
But I guess that the natural beauty of the islands was alluring enough for him to still want to make the visit… oh, and thinking that we could potentially see bioluminescent phytoplankton certainly helped too.
Being a lover of sun and beaches myself, I became determined to visit the Maldives while we were still just a short flight away in Hong Kong.
And did it live up to our expectations? Absolutely.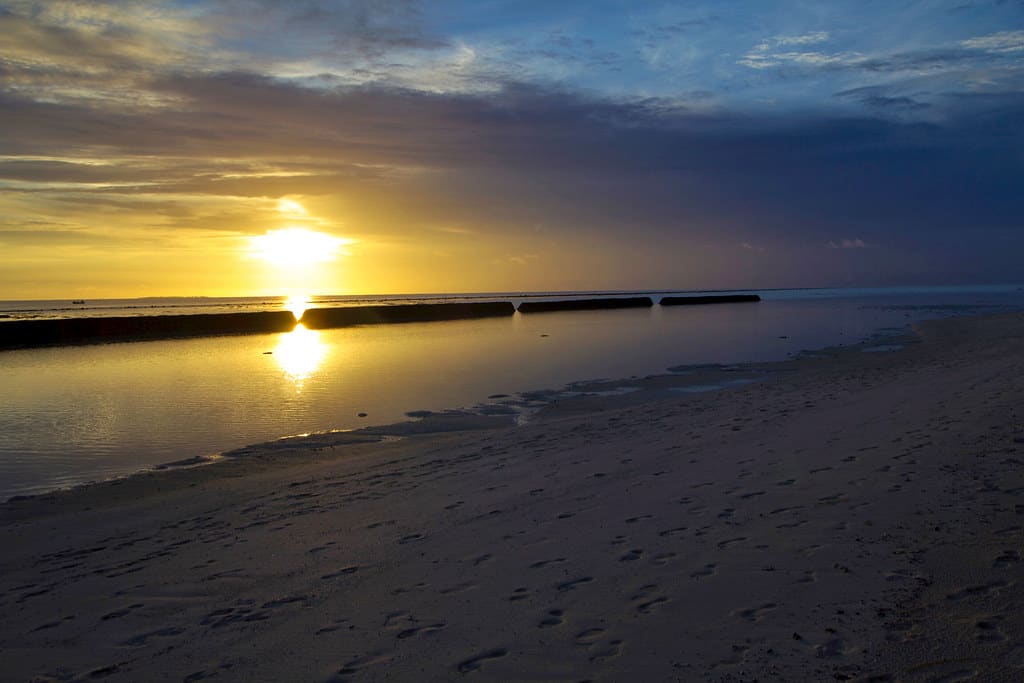 While Johnny was a good sport and attempted small amounts of swimming and even a snorkel safari, the holiday for him was mainly about relaxing, eating, and enjoying marine life a bit differently– from a boat.
There are a ton of different boat activities in the Maldives. From hiring a private boat and exploring coral reefs for the day to traditional dhoni boat rides or self-propelled kayaks, they are all a great way to experience marine life for those who can't swim or are uncomfortable in water.
We took a boat ride daily during our stay in the Maldives. Although it was usually for transportation purposes, once we got to Kurumba Maldives, it was all about boating for recreation.
GLASS BOTTOM BOAT RIDES
We debated a bit back and forth on whether we should sign up for a glass bottom boat ride or not. Almost everyone we talked to advised us to spend our time differently, and that actual snorkeling was way better than any glass bottom boat ride.
While that might normally be the case, we opted to try out the glass bottom boat anyhow, because with Johnny's inability to swim and my blindness without my glasses, snorkeling for us was only… so-so. The glass bottom boat however, provided us a great way to enjoy the coral and marine life without having to be in the water and while allowing me to keep my glasses on so I could actually see– it was a win-win for both of us.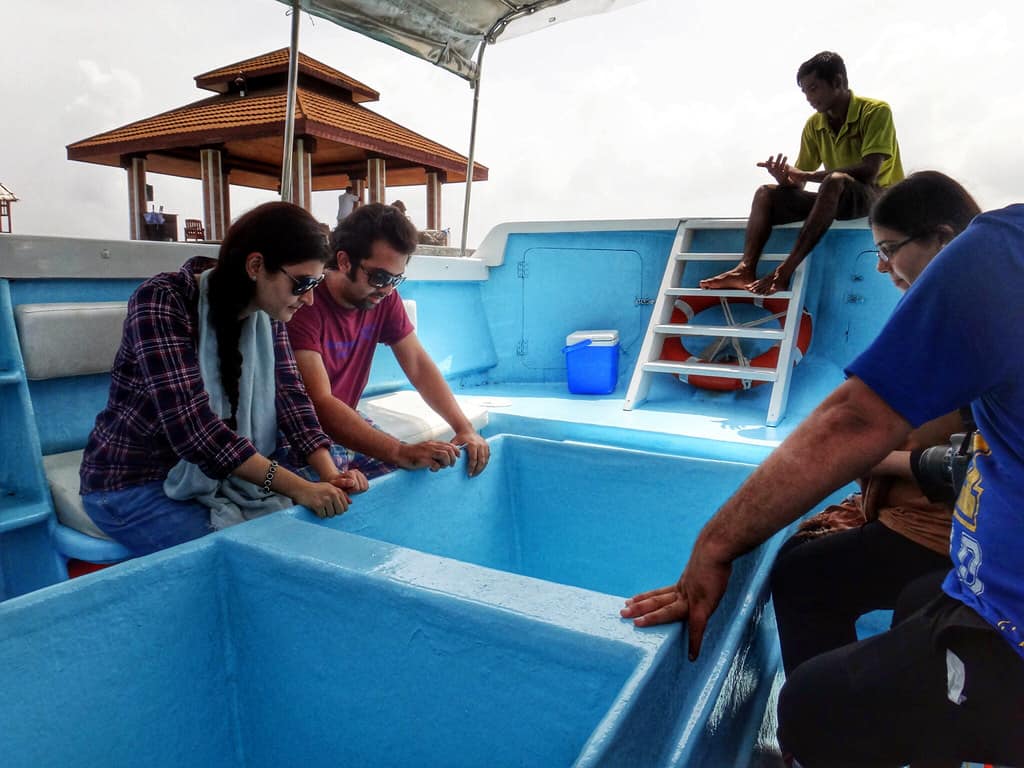 There were only a few people along on the tour with us, which kept the boat nice and spacious. We slowly circled around the island spotting different types of fish and colorful corals.
It seemed as many of the fish were swimming along with our boat as they continued to follow us right against the glass panels.
As it had been storming on and off, the waters were a bit rough, and we both fell a little seasick. However, that was all made worthwhile when we finally spotted something I had been hoping to see all trip…
A sea turtle!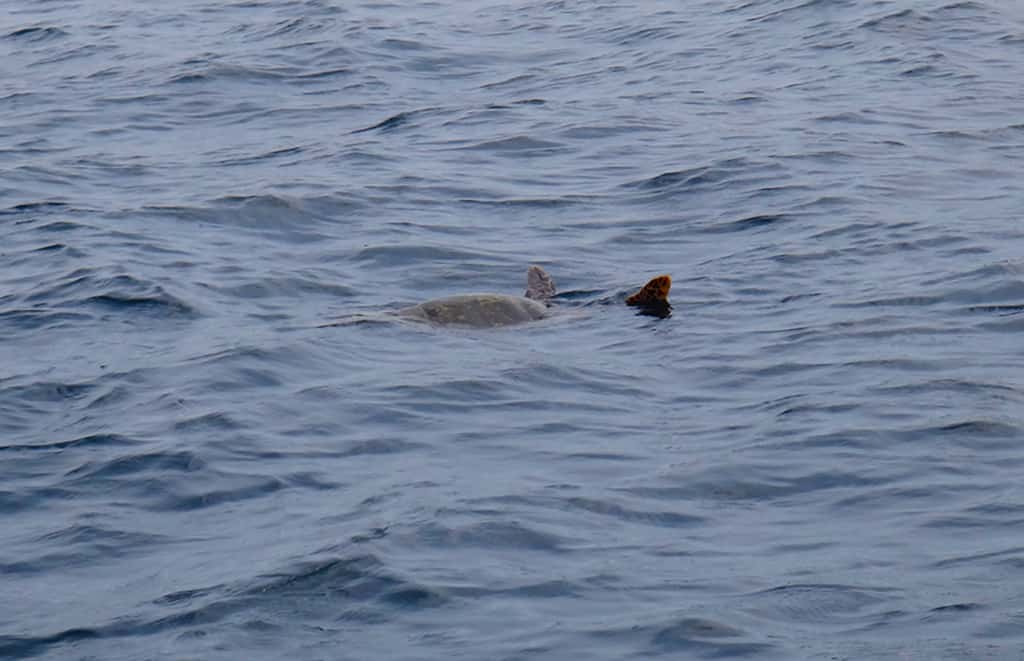 RENTING KAYAKS
Once the seasickness had finally subsided and the storm passed through, we were up for another boating challenge. We, or maybe I, decided to rent kayaks so we could get a better view of the island and leisurely circle it at our own pace to avoid getting seasick again before our long flight home.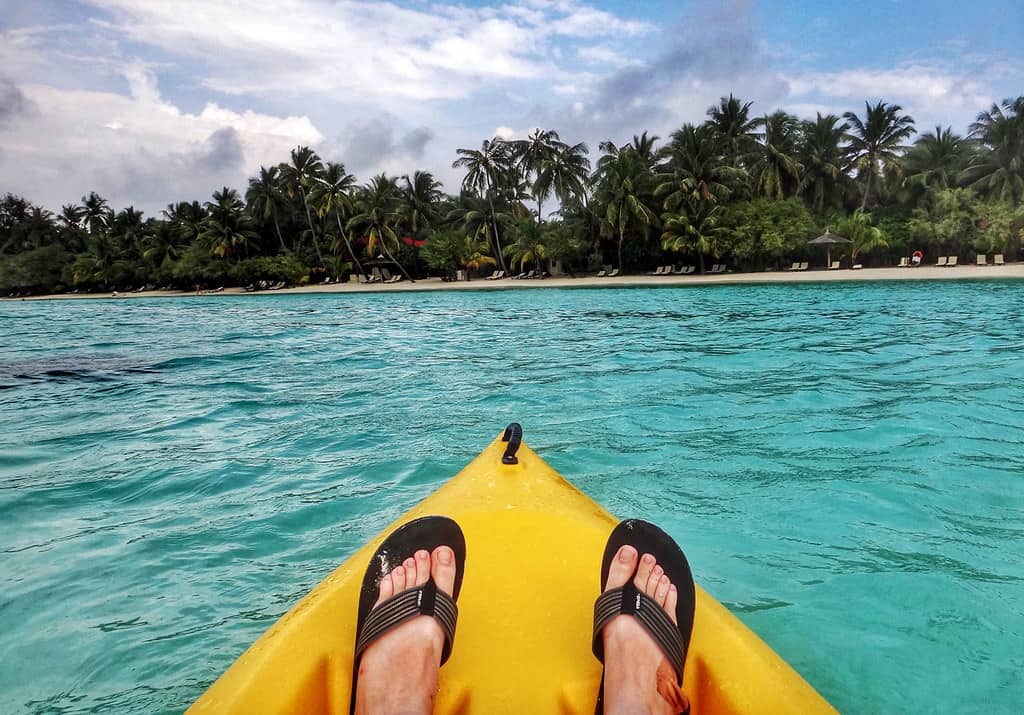 Apart from being an avid beach lover, I have also grown up an avid kayak lover. Ever since my first kayaking experience when I was 8, I have found kayaking to be one of the most fun and relaxing activities around, not to mention a satisfyingly good workout. 
But when I enthusiastically mentioned wanting to go kayaking, Johnny didn't seem so thrilled, surprise-surprise, as he had never been in a kayak before! But that quickly changed and before we knew it we were pushing off from the shore and jetting through the water.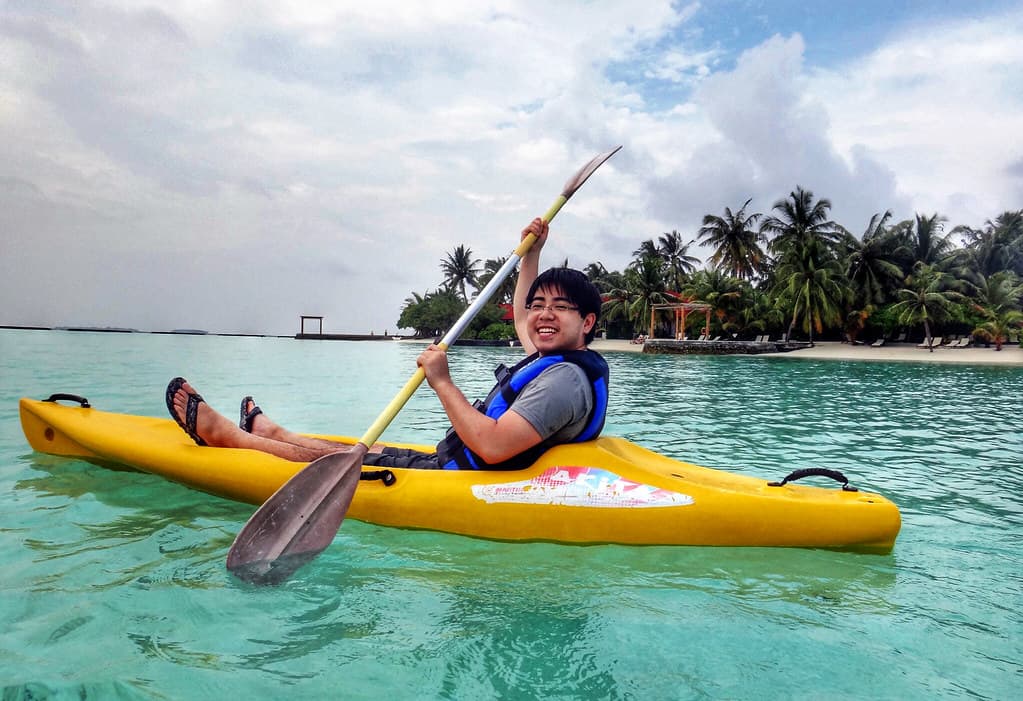 We raced along the shore, stopped in random areas to look down at all the coral. While we didn't see nearly the amount of coral or fish as we did in the glass bottom boat, we still saw smaller patches here and there.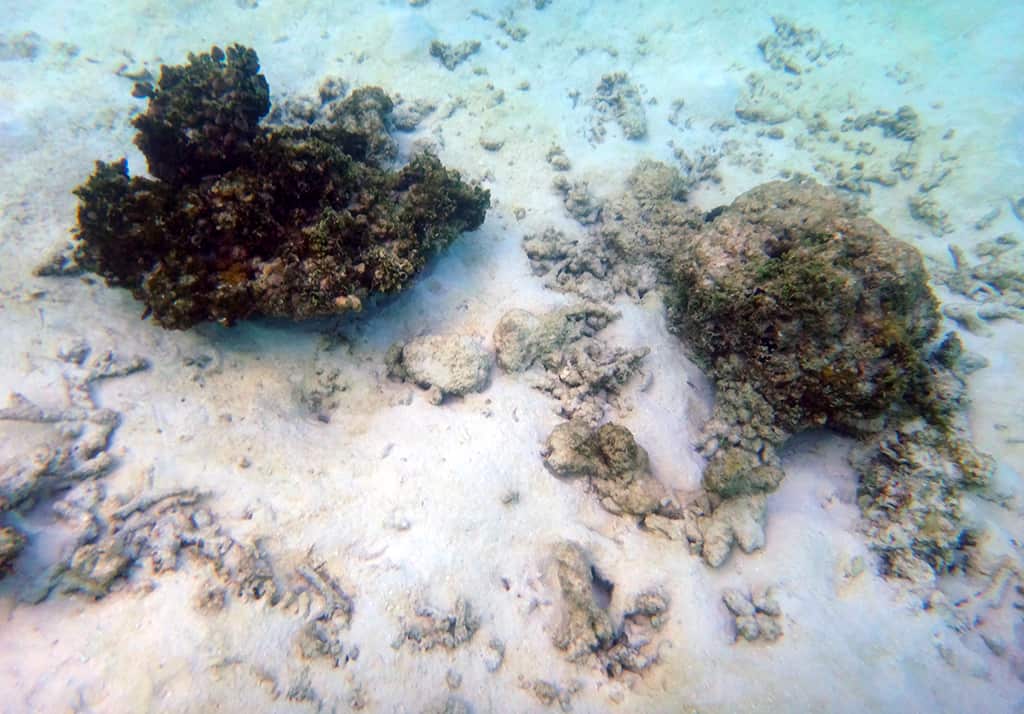 Renting a kayak in the Maldives was completely worth it, plus I was able to convert Johnny into a kayak lover as well. Next time, we'll just need to try out the glass bottom kayaks so we can experience the best of both worlds!
DO YOU ENJOY BOATS? WHAT IS YOUR FAVORITE BOAT-RELATED ACTIVITY? 
Disclaimer: We were guests of Kurumba Maldives, but were never asked to write a favorable review of their excursions. All opinions are our own.