Every Friday I'll be sharing a photo from someplace in my travels.
This week's photo is of cherry blossoms in spring.
The cherry blossom season is finally here! These small flowers have begun blooming all across Japan just a few days ago and will continue to do so over the next couple of weeks. This time is year is quite typical for these popular flowers, unlike last year when it was the earliest blooming recorded in mid-March. Although the blooms aren't predicted to be at their peak for another couple of days, people have already begun flooding the parks to get in their seasonal hanami before it's too late.
There are actually over 600 different types of Japanese cherry blossoms, although most people would never know it. While most don't have a lot of visible differences, some do. My favorites are the ichiyo, which are light pink in color with over 20 petals, and the shidarezakura, which is a weeping cherry.
To me, the fragile blossoms situated on a the weeping branches create an even more wonderful image than the more popular yoshino sakura. It is this image that really seems to highlight the transience and true beauty of these flowers.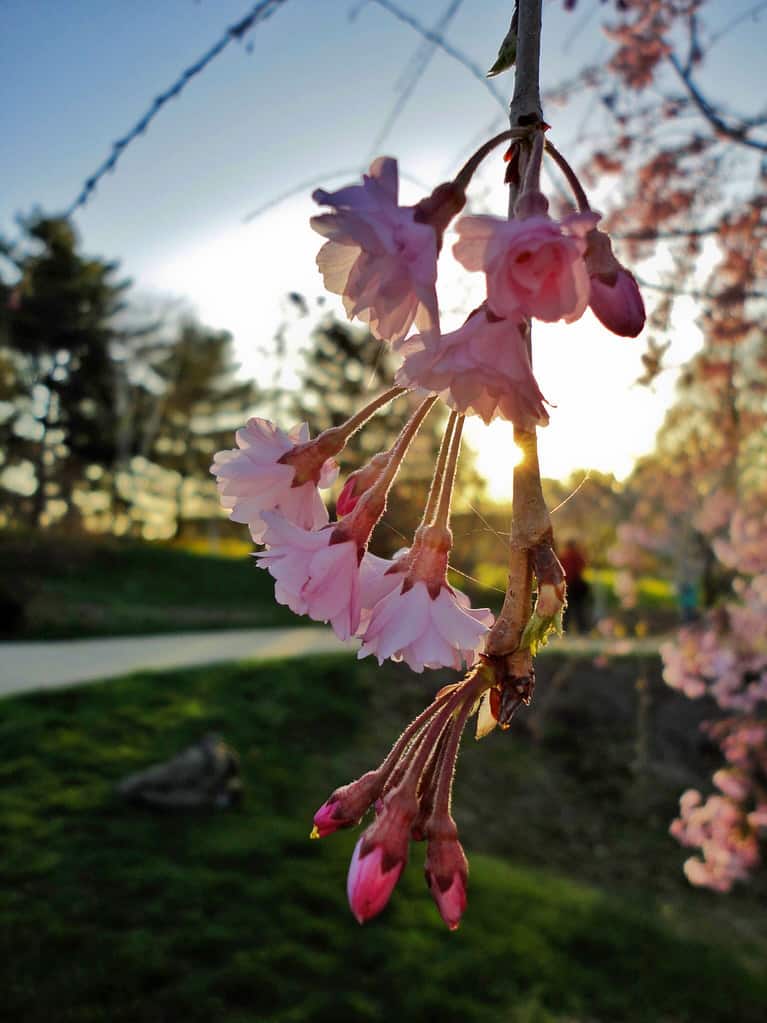 IF YOU ENJOYED THIS PHOTO, PLEASE SHARE IT!