After accidentally walking into The Mark Luxury Hotel Prague, I knew that our actual hotel, Perla Hotel, would have big shoes to fill.
Walking into the hotel I was immediately relieved as I loved the decor. Although the words scribbled across the large glass panels read, "Perla", between that, the bold red and yellow colors and the design of the wooden benches, it felt very Asian to me.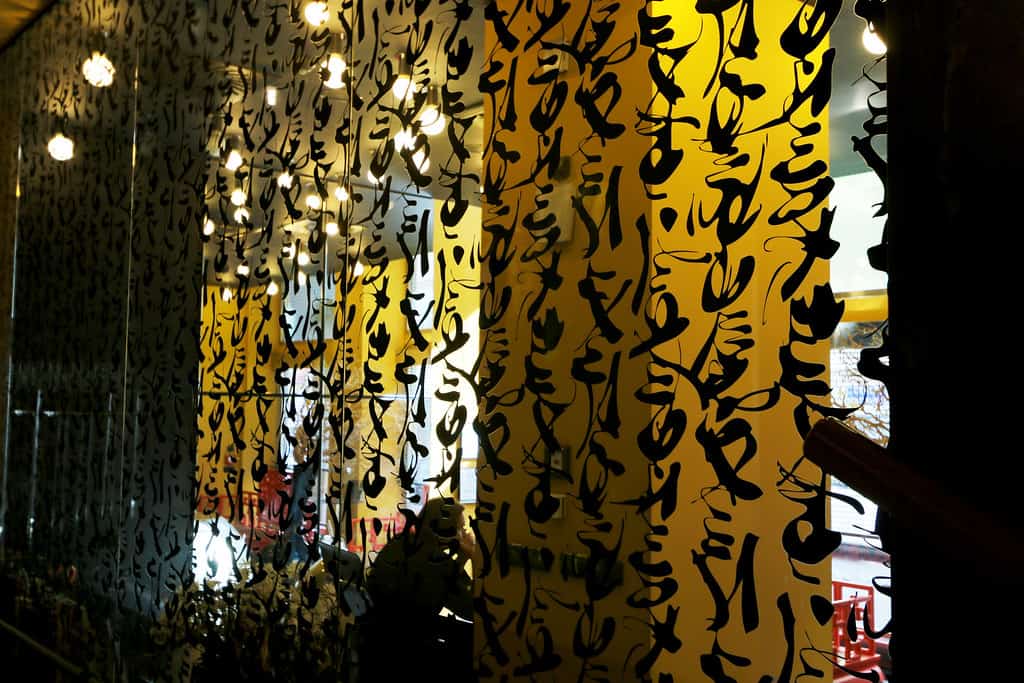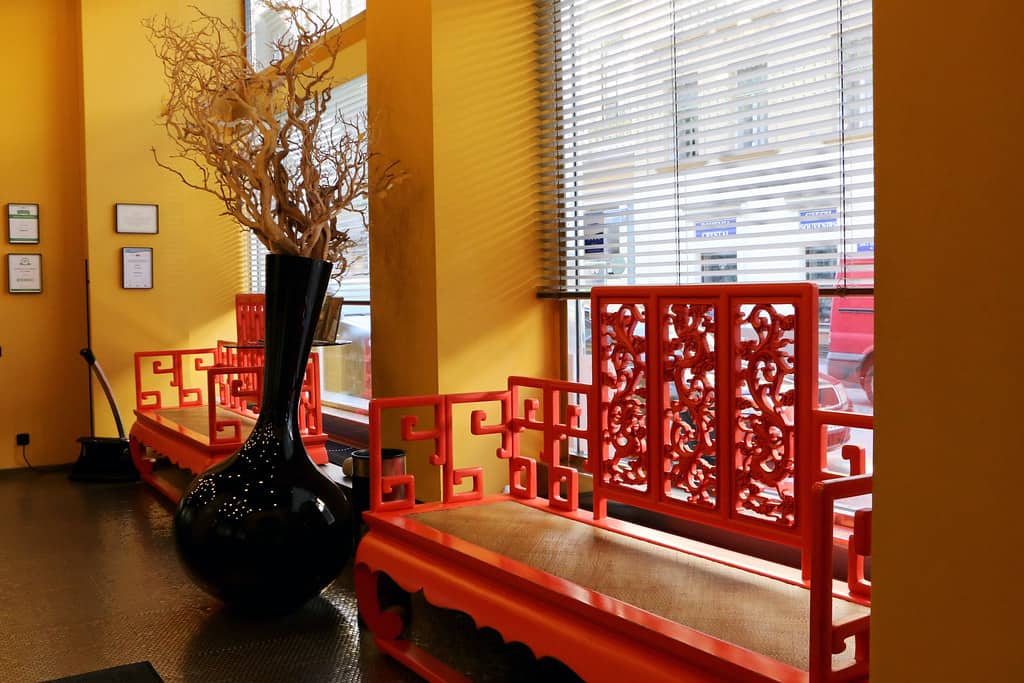 I knew right away that I was going to enjoy our stay here while we were in Prague.
We originally chose this hotel because of the location; close to the Vltava River yet right where Wenceslas Square meets the Old Town. For us, the location of a hotel is equally important as the quality of the hotel itself.
At checking in we were greeted with a welcome drink before being shown to our new home for the next two nights. The room was a lot larger than I expected and included three single beds, a desk, and a seating area.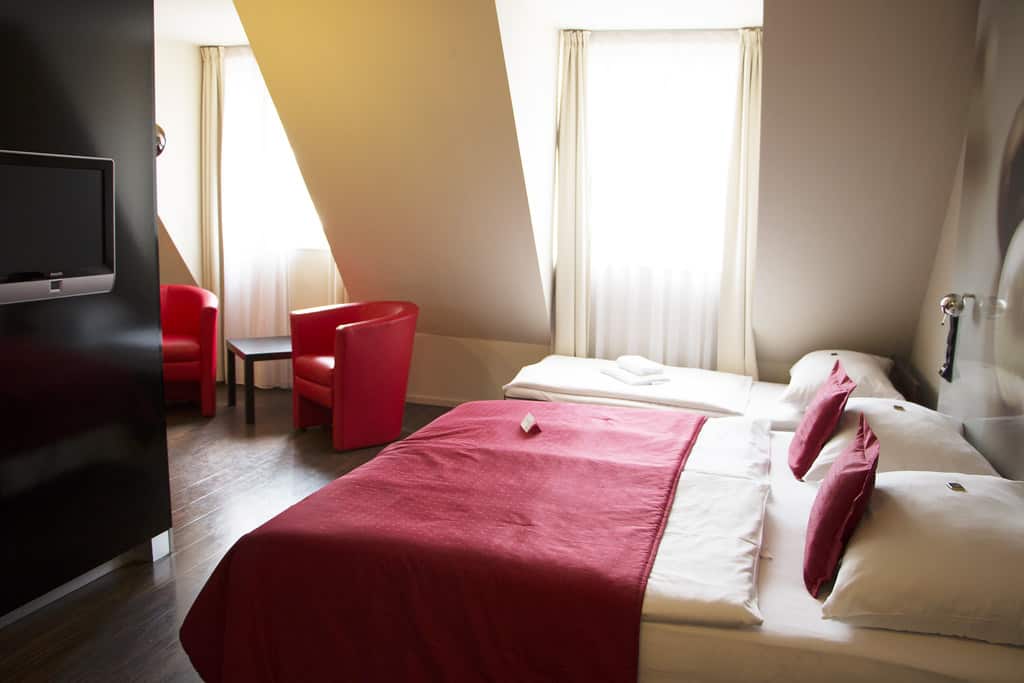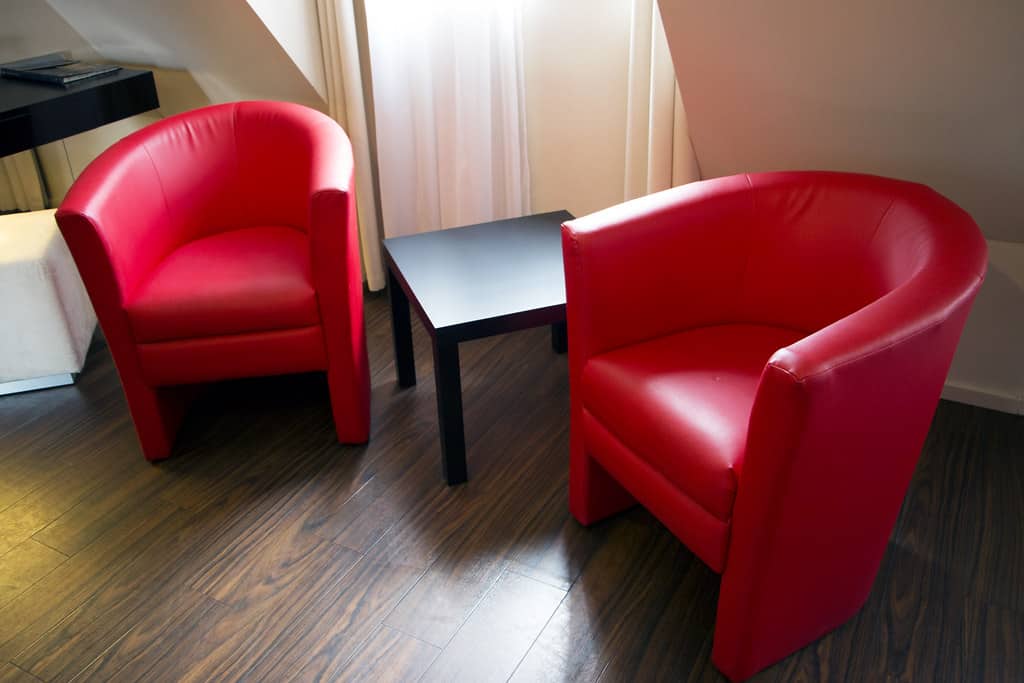 The décor was simple, with a bright red and black color scheme. It gave the room a modern and fresh feel. The room was very clean and nothing looked old or warn. Actually, the whole hotel gave the feeling of being brand new– even though it isn't.
The facilities at Perla Hotel were great. They include free super fast WiFi . This was some of the most stable internet we encountered in Europe, which allowed us to actually make Skype calls back home.
The rooms also included a safe, mini fridge, and a flat screen television. They also had individual air conditioning controls which was well needed as Prague rose to be near 100 degrees during our stay!
While my mom raved about the breakfast, I found it rather typical– though I did appreciate the great selection of teas. My biggest complaint about the breakfast, wasn't the selection, but rather that nothing was labeled.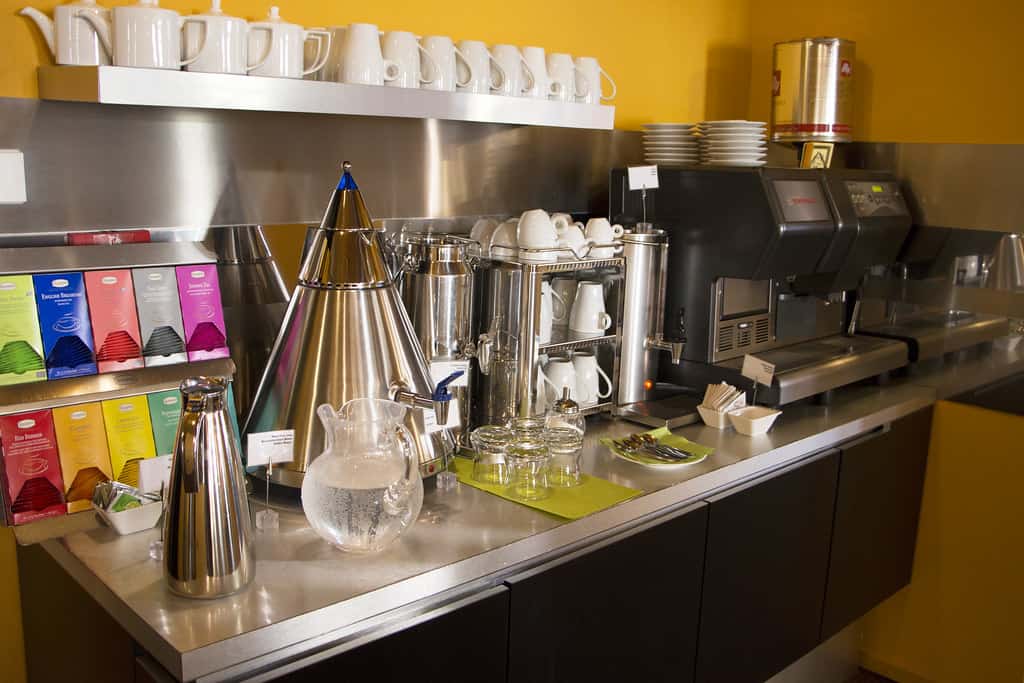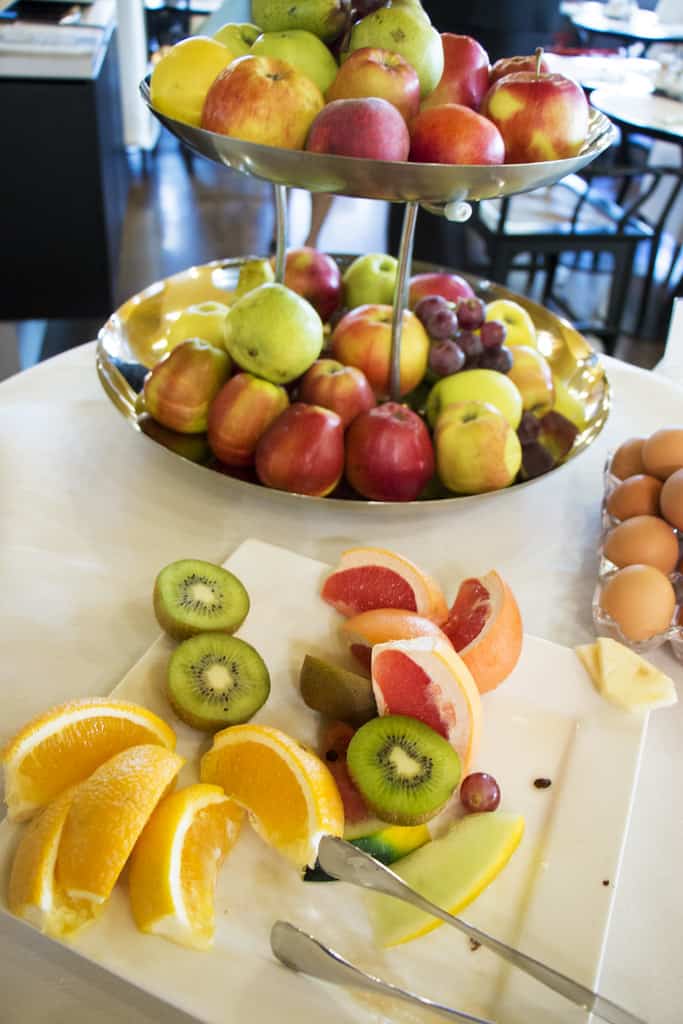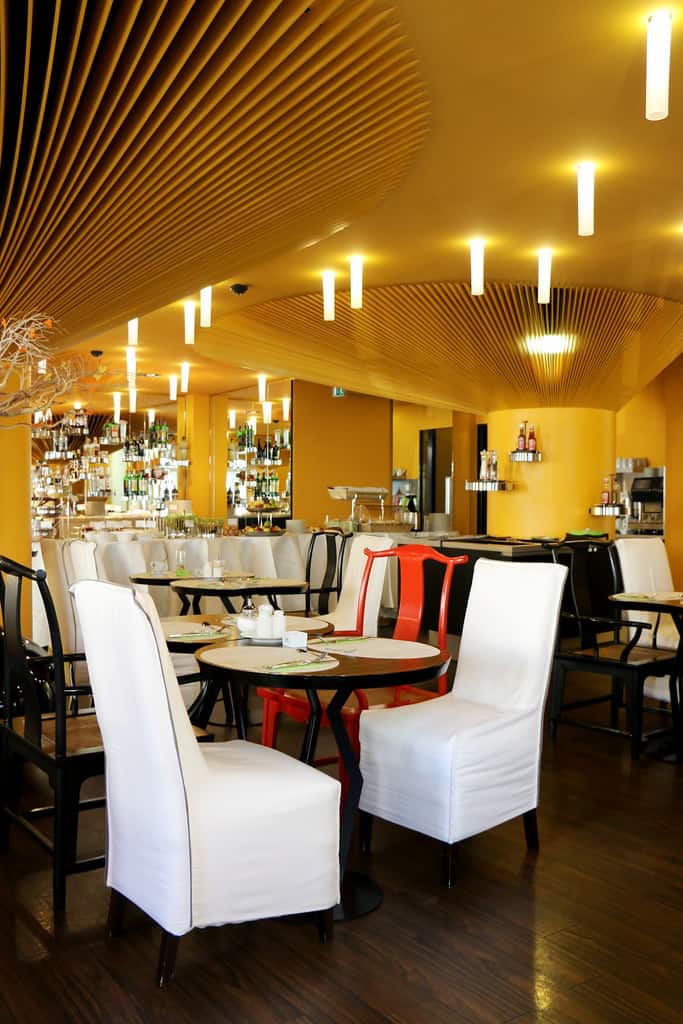 A lot of the food looked really delicious, but I was too afraid to try it not knowing what it was. Oh the joy of traveling with food allergies.
Even so, I was impressed with the unique design of the bar and restaurant. It provided a lovely atmosphere for relaxing and it was an enjoyable place to start our mornings.
We later found out that Perla Hotel has also taken part in various social responsibly programs throughout the last several years. The work alongside the blind community and donate to multiple local charities. On top of that, each year they transform their dinning room into total darkness to have blind waiters serve their guests in order to give them a better understanding of what it's like to be blind.
I love hotels that get involved with doing a greater good!
Perla hotel was within a few minutes walk of plenty of restaurants and cafes. We grew particularly fond of one traditional Czech place located right around the corner, and ate a majority of our meals there.  I love it when you don't have to go far to find a good meal!
There are also great museums and many of Prague's top attractions located nearby. As well as great shopping just a minute's walk towards Wenceslas Square. We never needed to use public transport, as everything was accessible on foot from the hotel. So if you are looking for centrally located hotels in Prague, Perla Hotel is a great place to start!
We were guests of Perla Hotel during our time in Prague. All opinions, as always, are my own.