San Francisco is one of those eclectic cities that people just can't seem to get enough of.
With literally something for everyone, people go to San Francisco to reinvent themselves and to show off who they really are. I had been wanting to visit for what seems like forever, and finally jumped on my chance to do so last October.
We had four days there, which in retrospect, was nothing. You could easily spend a lifetime exploring the city and still never see it all.
I know they say New York is the City that Never Sleeps, and while I haven't been to NYC yet, I'm pretty sure that San Francisco doesn't sleep either.
I guess that's why we didn't sleep much and instead spent our time running around the city, catching up with old friends and trying to pack in as much as possible. Luckily, with the help of CitySightseeing and CityPASS

, we were able to accomplish much more by quickly getting around the city by bus and cable car.
Here's a look at my top 10 must-have San Francisco experiences:
PICNIC IN DOLORES PARK
Grab a nice lunch, a bottle of wine or two, and head out to Dolores Park for a relaxing picnic. On any given day when the weather is warm, hundreds of locals will head there with their friends and do the same.
With volleyball nets and people lying out to tan, you start to feel as though you're at the beach. A very green, grassy and waterless beach.
HANG OFF A CABLE CAR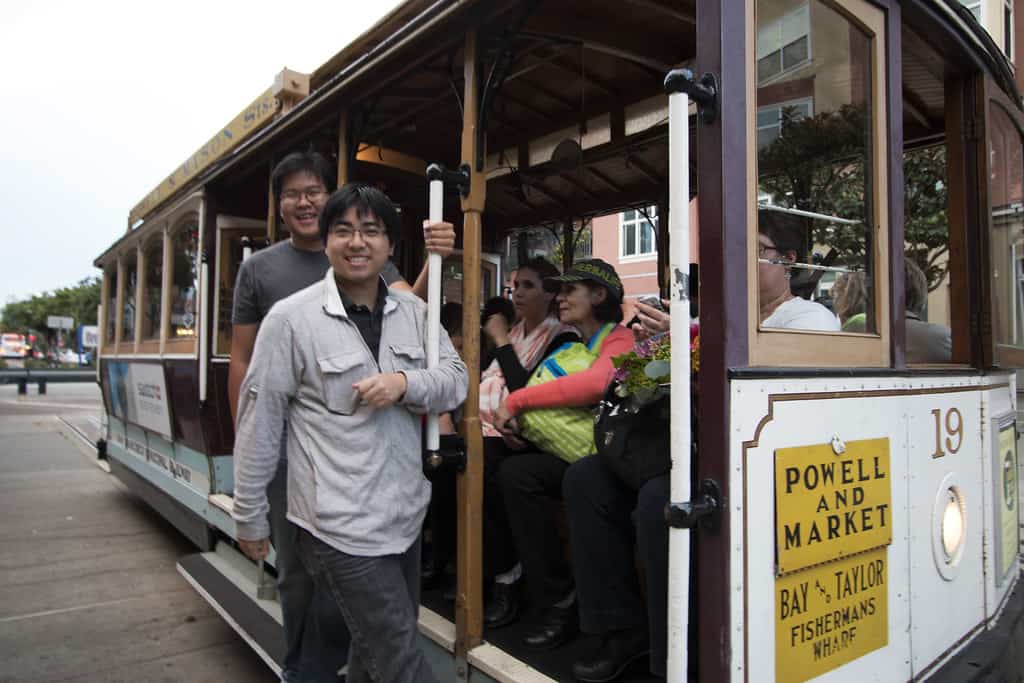 There's nothing more freeing (read: terrifying) than hanging on for dear life off a cable car as it goes up and down those famous San Francisco hills. Make sure to grab a spot on the outside and hang on tight!
While this method of getting around the city is slow, it's still a fun way to take in the sights– and yes, some locals do still commute to work on these things.
EAT SOUP OUT OF A SOURDOUGH BREAD BOWL
I'm not much of a bread person (because honestly, bread is done horribly wrong in the US) but if there's one yeasty thing I'm a sucker for that isn't donuts, it's sourdough.
TAKE IN THE STORIES OF THE MISSION'S MURAL
The Mission was once San Francisco's predominantly hispanic district and while you'll still find the tastiest tacos around, today it's more of an up-and-coming hipster area.
I've noticed that most people visiting tend to skip this area– and they shouldn't. Walk around, soak up the culture and check out some of the city's finest street art. While this mural is constantly changing, it always has great stories and deeper meanings to find, often speaking to the city's politics and socioeconomic status.
FEEL THE MAGIC AT THE WALT DISNEY FAMILY MUSEUM
I didn't even know there was a Disney museum until just a few weeks before my visit. I figured that sort of thing would be further south near Disneyland, but needless to say I was super excited when I learned that the Walt Disney Family Museum was indeed in San Francisco.
While it's a little harder to get to, it's completely worth the visit for any family or fan. It was one of the most fun and interactive museums I've ever been to!
EXPLORE THE CITY'S UNIQUE ARCHITECTURE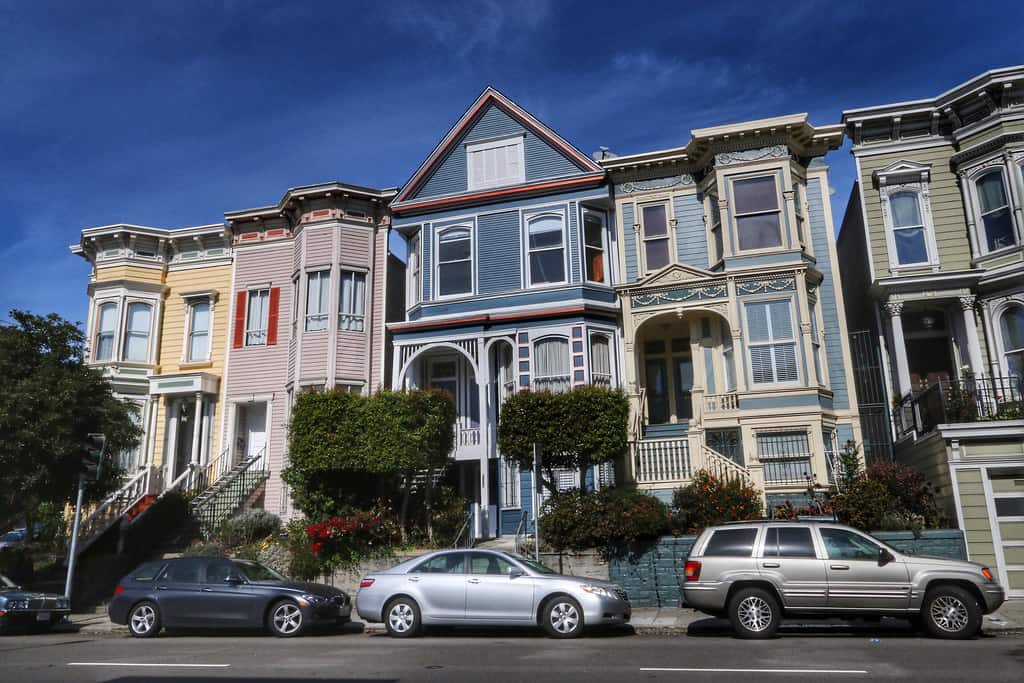 San Francisco is unique because you can physically see its growth from a small gold rush town into a major cosmopolitan city. Despite having a devastating fire in the early 1900s, many of San Francisco's homes were unaffected and if you know where to go, you can see examples of the city's architecture from throughout the different eras.
It's fun just walking around and seeing all the different architectural styles– although like many others, my favorite is still the symbolic Queen Anne styles with the large, arching bay windows and over the top trimmings.
ACT LIKE A KID AT THE EXPLORATORIUM
You could easily spend a whole day at the Exploratorium. This is one of the most interactive science museums around, which makes it a fun place to learn and discover.
I'm pretty sure that if we ever have kids and take them here, they'd be the ones pulling us away saying it's time to go home. There's just so much to do here!
INDULGE IN A SIFT CUPCAKE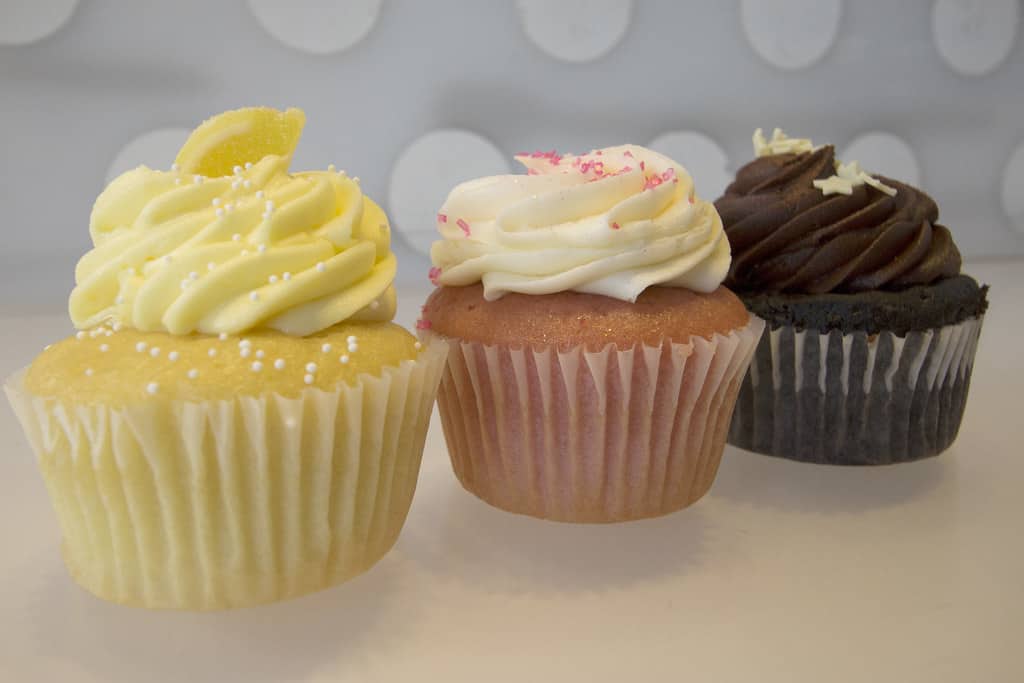 Sift Dessert Bar has multiple locations around the Bay Area, and we somehow stumbled into its Pac Heights location– lucky us!
I'm a pretty harsh cupcake critic, but after seeing their wall of awards noting their win on the Food Network's Cupcake Wars I had to give one a try. We opted to try the Pink Champagne as it won "Judge's Favorite" on the show.
And Oh em gee, this was the best cupcake of my life. My only regret was that we only bought one!
GO OUT FOR BRUNCH
Is there a lot of food on this list? Oh well. If there's one thing you're going to eat, make it be brunch. It's an institution here and San Francisco prides itself on its brunch capabilities.
Make sure to stake out a place early or make a reservation on OpenTable because places book insanely fast!
TAKE A SELFIE AT THE GOLDEN GATE BRIDGE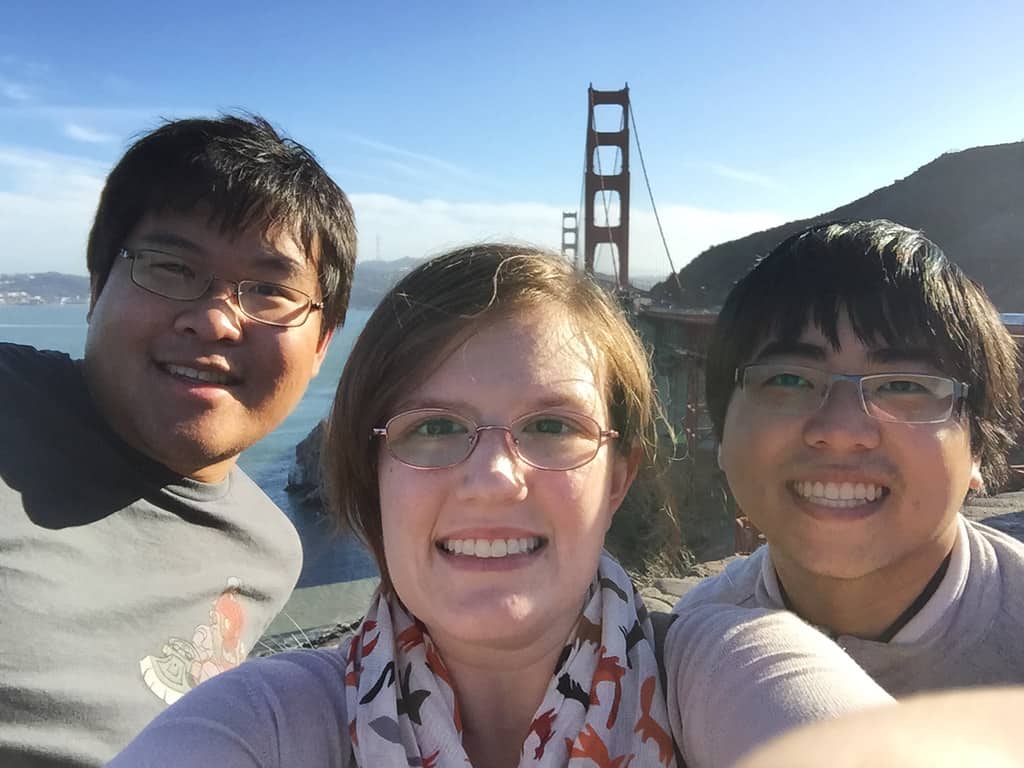 Because c'mon people, it's San Francisco!
WHAT ARE YOUR FAVORITE THINGS TO DO IN SAN FRANCISCO? 
A special thank you to San Francisco Travel, CityPASS

, and City Sightseeing for helping to host our wonderful stay in San Francisco. As always, all opinions and love of food are my own.