When constantly traveling with carry-on only, it really limits what you can pack, not to mention the number of shoes that you can pack.
Bring me anywhere over 60 degrees and I typically live in flip-flops.
They're comfy, they're light weight and they're easy to pack. Unfortunately they're not the most stylish when it comes to dressing up an outfit.
Now, don't get me wrong, I love to dress up when I can– a love derived from living in Japan where perfect-looking Japanese women make you rethink your entire existence. And wardrobe.
While most girls will travel with a cute pair of flats, my foot problems prevented me from traveling with anything even resembling cute. In fact, I remember one podiatrist had told me that without surgery, I'll "never wear cute shoes".
I guess that's why I stick to my flip-flops.
Unfortunately, much like in Japan, I knew flip-flops wouldn't cut it for traveling six weeks around Europe.
So I turned to Tieks by Gavrieli. Called the reinvented ballet flat, these designer shoes fold up, making them perfect to travel with. Plus, they are suppose to have incredible arch support.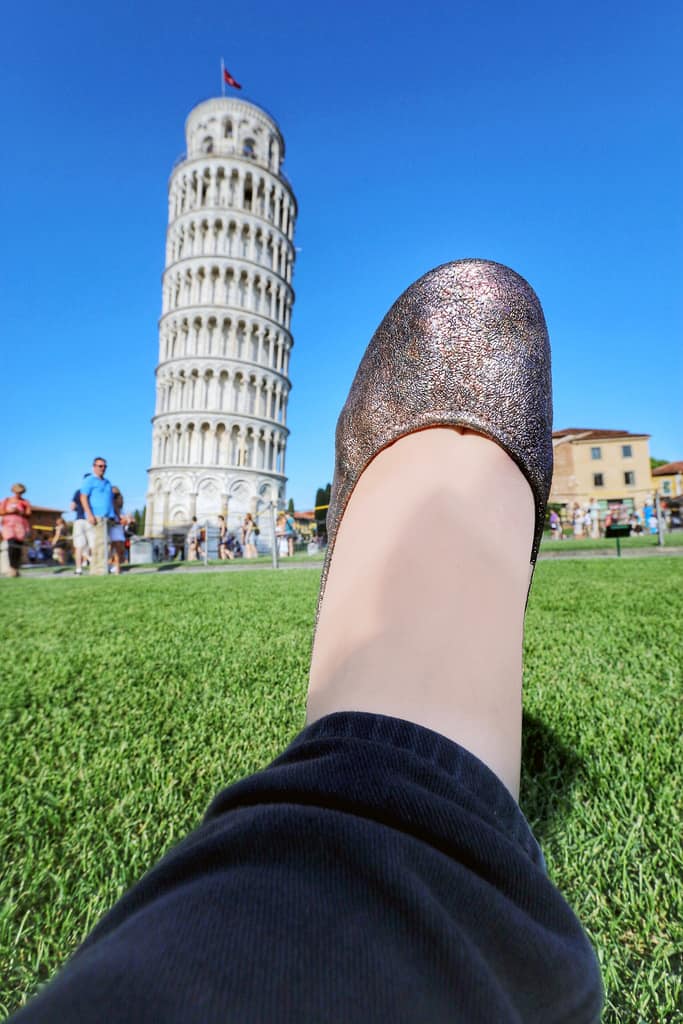 After reading the honest Tieks review or two, I knew these shoes would be perfect.
When I told Tieks my sob story they decided to help me out– which became a problem in itself since I then had to pick out a pair and they literally have over a zillion different colors and patterns to choose from. And oh how hard it was to choose.
Of course in the end I went with something pink and glittery!
I love how even the box is cute with a girly flower ribbon (perfect as a pet bow) and a personalized note inside.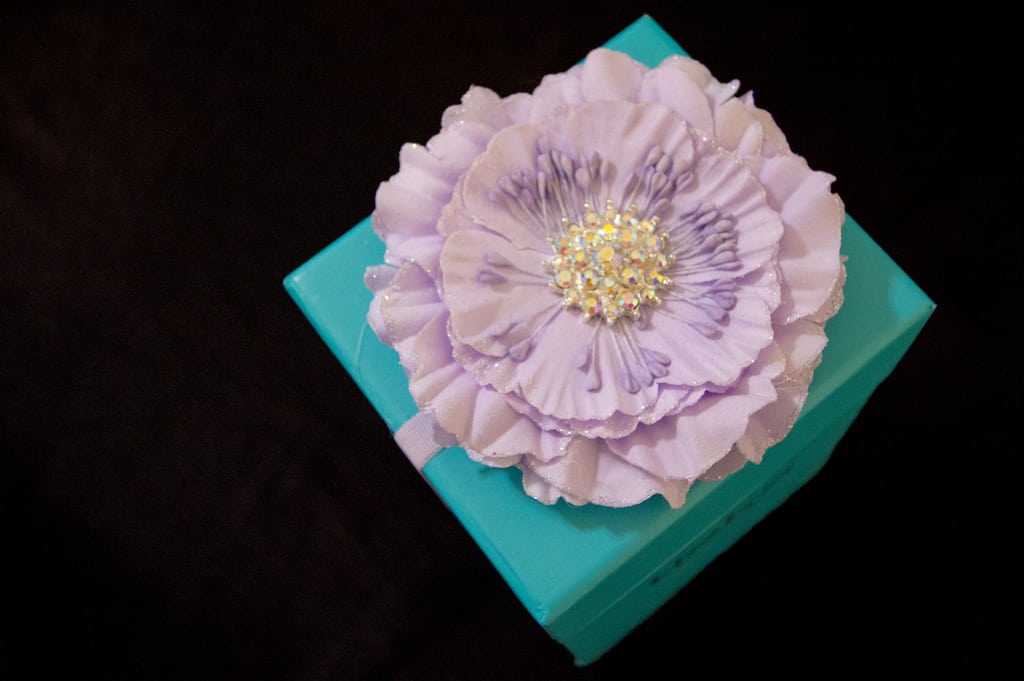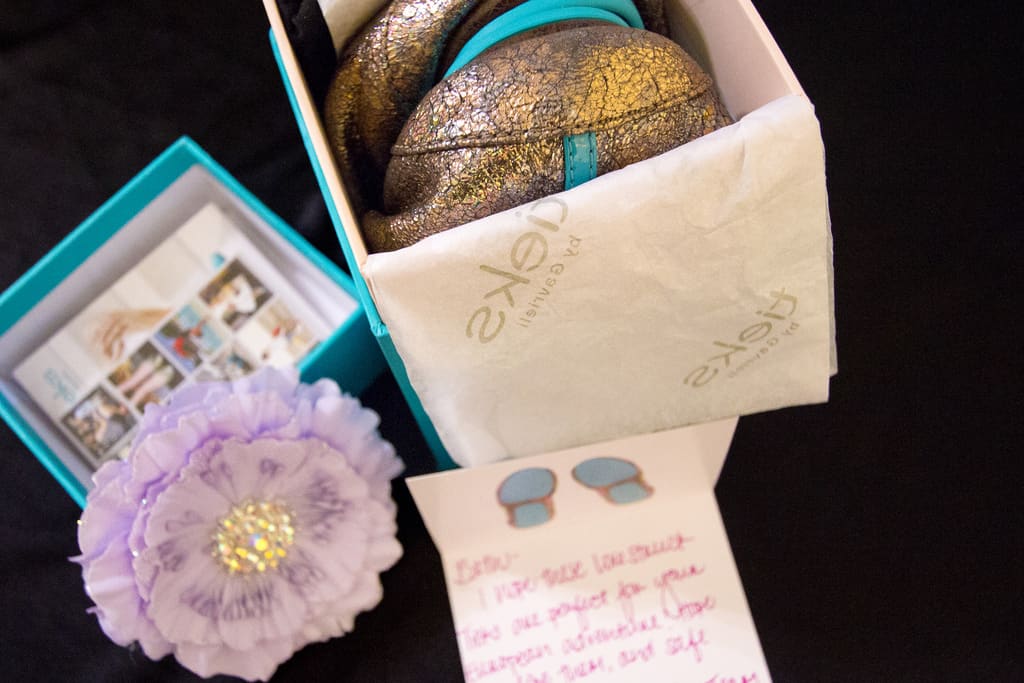 When my Lovestruck Tieks arrived in the mail I was so excited to try them on. I kept hearing people rave about how Tieks fit like a glove and had no break-in period.
While they do fit me like a glove, I can't say there was no break-in period– because there definitely was for me. It honestly took maybe six or seven times of wearing them for them to properly stretch out to where they wouldn't rub anymore and cause blisters on my bunions.
Now that the break-in period is over though, they're honestly the comfiest pair of shoes I own!
For the past nine months my Tieks have walked the world with me. I've traveled with them to 17 different countries spanning three continents! And they're still in pretty good shape with plenty of adventures ahead. No wonder Italy is known for its leather, these are truly high-quality.
Not to mention they're the cutest shoes ever.
If only that podiatrist could see me now! 
I love how elegant Tieks look and now I have no problem waltzing into fancy hotel lobbies. The days of being scoffed at for my flip flops are long gone.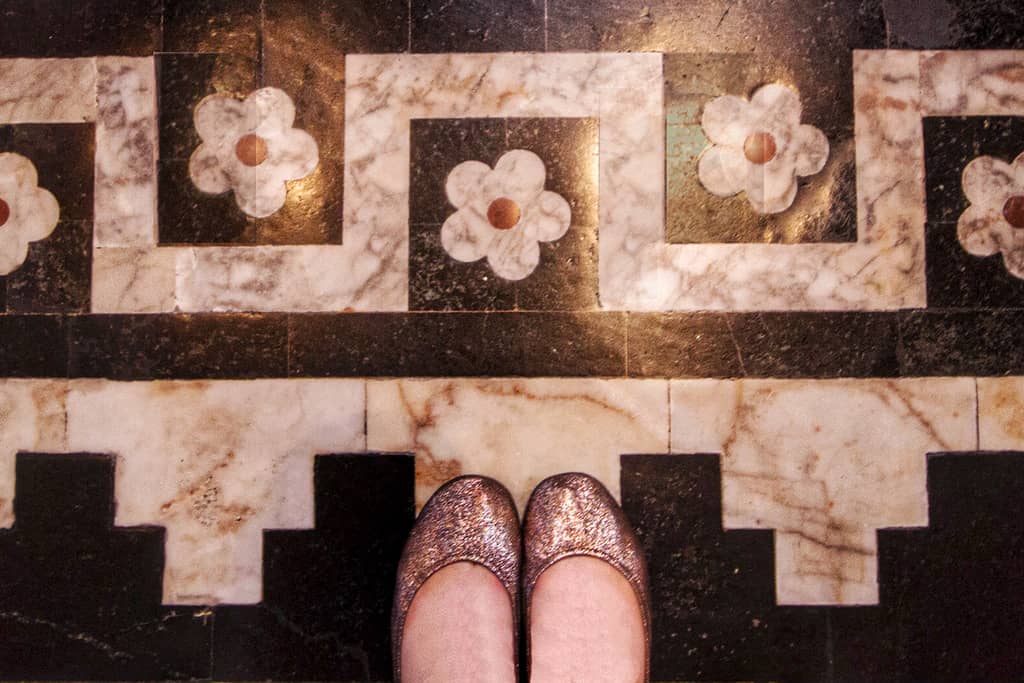 To be honest, I wasn't sure if I'd like the trademark blue bottoms, but they've finally grown on me.
I guess it makes me feel like I'm part of some club now because on occasion people will notice the blue peeking out and tell me how they're a proud Tieks owner too.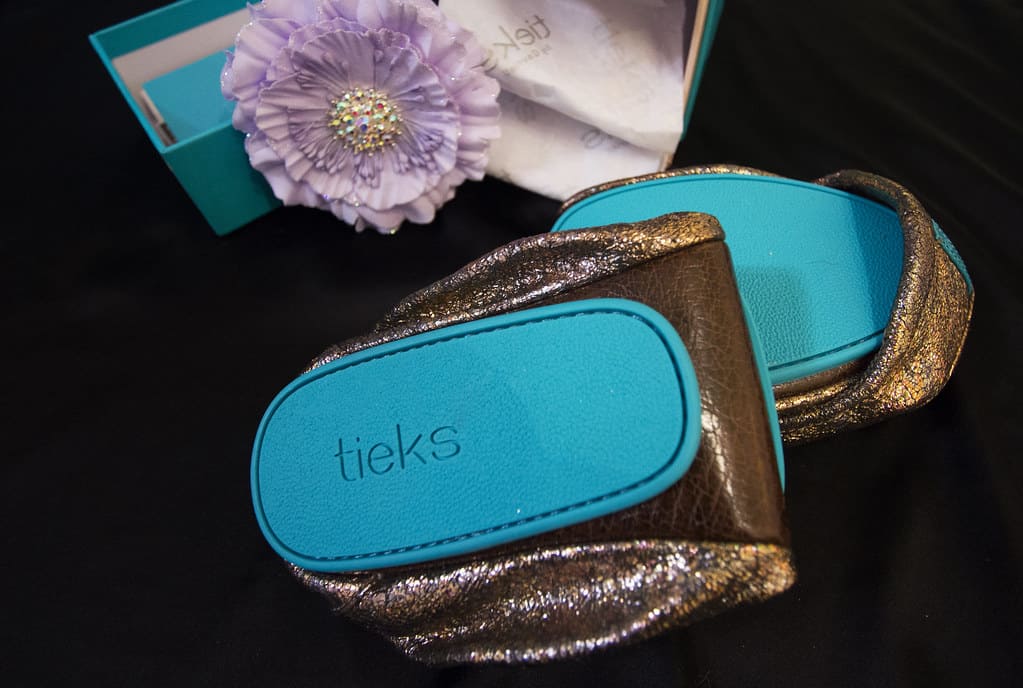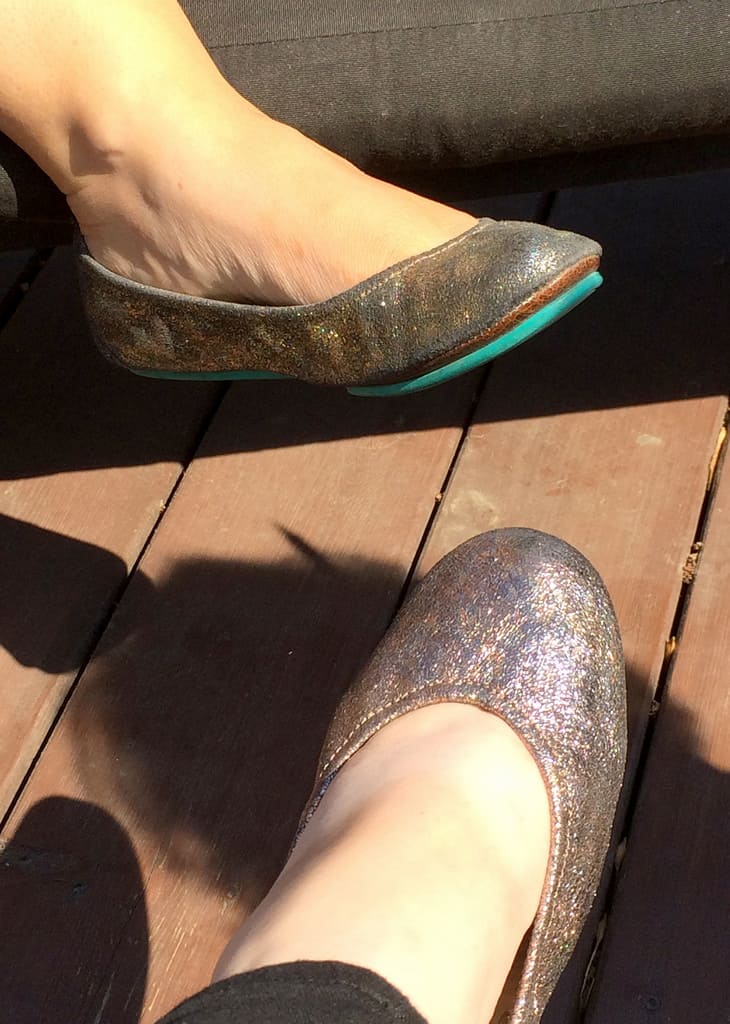 I already plan on purchasing a second pair, something that I can wear everyday. Well, let's be honest, I wear my pink glittery ones everyday, but I'd just like something a little more neutral.  If I could, I'd have a whole collection of Tieks– the only thing that's stopping me is the price.
Really, the only downside to Tieks is the price. Start at $175 per pair, these are not cheap ballet flats.  However, unlike my $10 flats from Target which lasted about two months, my Tieks are still standing strong. So I guess much like everything else in life, you get what you pay for.
I'd much prefer quality over quantity, especially with a shoe that can actually accommodate my feet issues and is adorable.
Simply put, Tieks are in my life to stay. My favorite travel shoes in the world!
A special thank you to Tieks for helping me with my dire shoe needs! As always, all opinions are my own. You know I'd never recommend a product I wouldn't use 'cuz I'm real like that yo! 😉