Don't worry, you're not going crazy.
Yes, I already posted April's recipe of the month, but visiting all of these cherry blossom festivals across the US has me feeling extra festive– which means this month has two featured recipes!
I've been having cherry blossom fever, and these little sugars fit in perfectly with all the cherry blossom fun I've been posting about this month. Besides, they were just too cute not to share!
Now these are the easiest things to make ever. Don't believe me? Scroll down and check out the ingredients list. They don't even require any baking!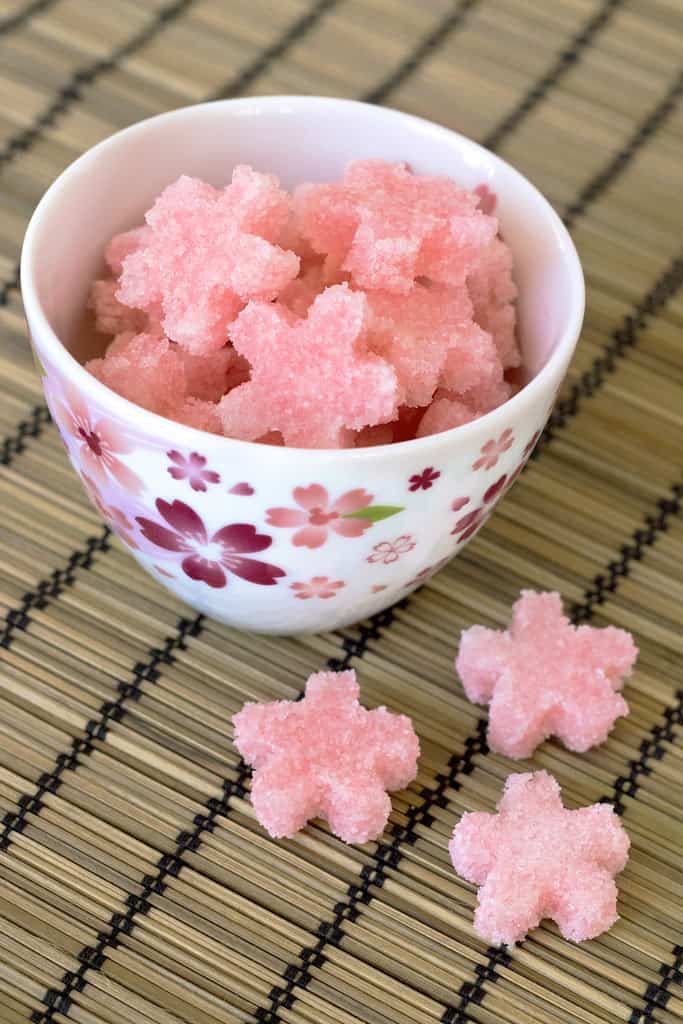 We're essentially making adorable little sugar cubes, which would be perfect to put out at any tea party or event– or just because. That's always a perfectly acceptable reason, too!
While I made mine cherry blossom shaped for spring, get creative and think of what else you could apply this to! Red hearts for Valentine's Day; green clovers for St. Patrick's Day; red, white and blue stars for the 4th of July…your imagination really is the limit.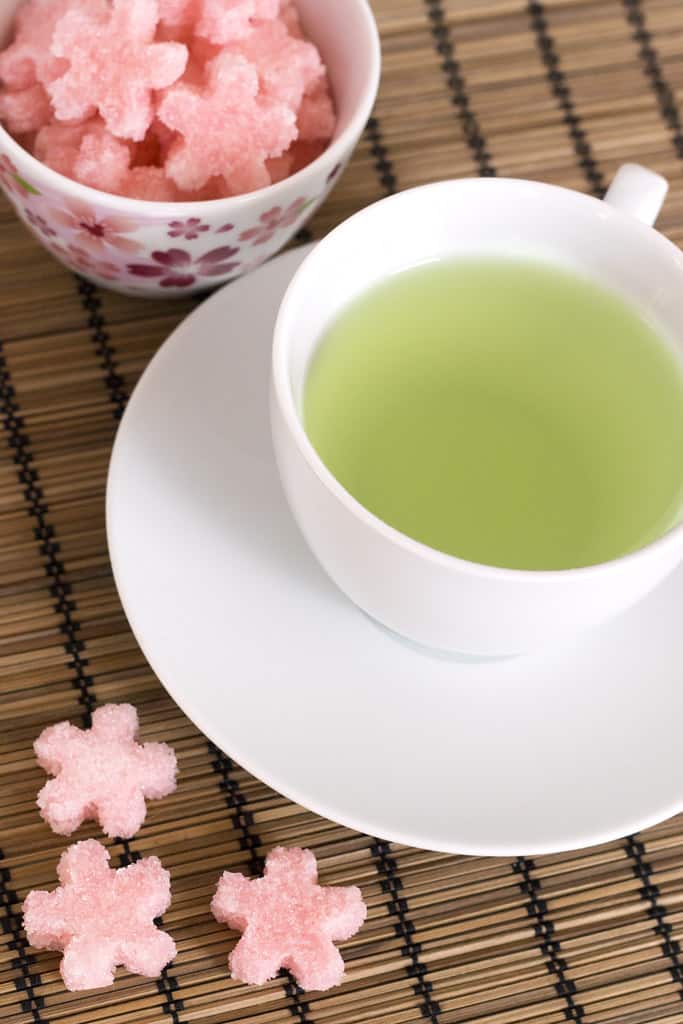 INGREDIENTS
1/2 cup granulated sugar
1 teaspoon water
1 drop red food coloring
Yup, that's it.
It's not a typo. Just three simple ingredients that you probably have in your home at all times. Easy peasy.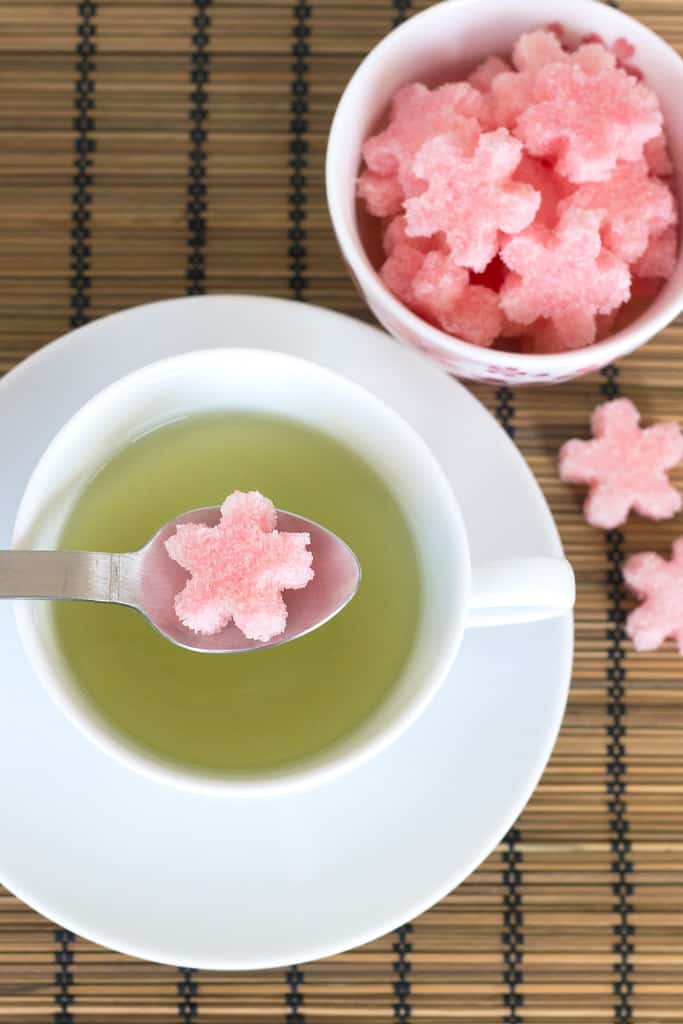 DIRECTIONS
Place the sugar in a bowl.
Add the water and mix until it feels wet and thick like sand. If need be, continue to mix in small amounts of water until the consistency feels right. Make sure not to get it too wet, otherwise it won't keep shape!
Add 1-2 drops of food coloring and mix well until the color is uniform. (To give you an idea of shade, I only used one drop)
Pack the sugar together and press it flat on a cutting board. The sugar should be about one inch thick.
Use your cookie cutter to cut cute shapes into the sugar. (If you don't have a cookie cutter you like, improvise! I actually used a paperclip shaped as a cherry blossom.)
If they start to crumble or break when you press them out of the cookie cutter, your mixture is probably getting too dry. Stir in another 1/2 teaspoon of water as needed.
Set the sugars on a baking sheet and allow them to air-dry overnight. If you need them right away, you can dry them in the oven for 3 minutes at 200 ºF, but be very careful with this method or else you risk caramelizing the sugar.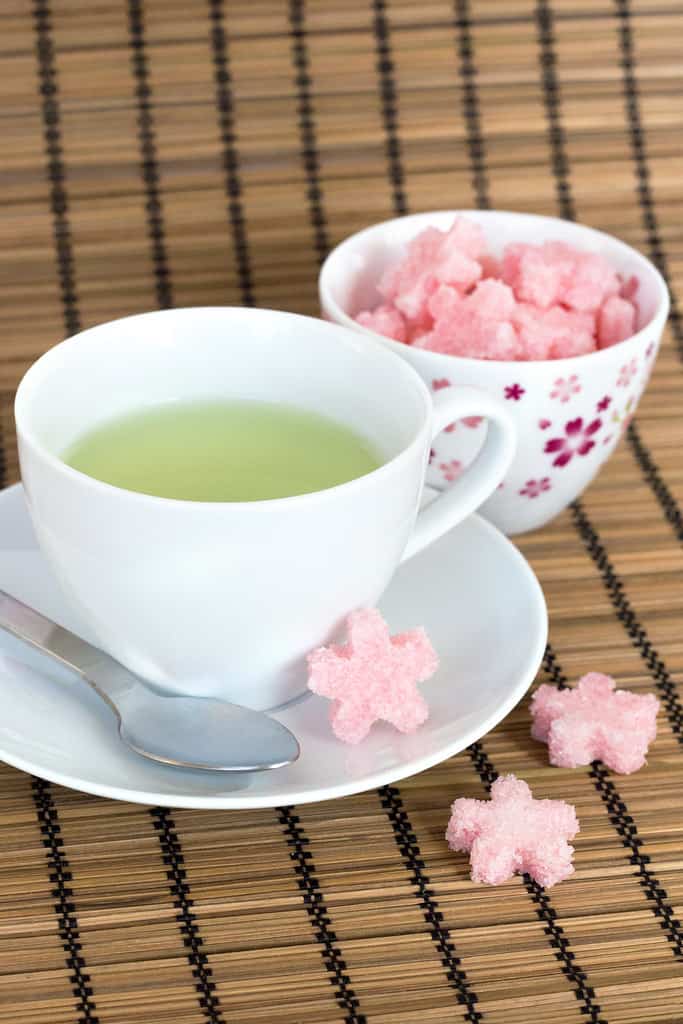 Ta-da!
Now you can enjoy these cute little sugar cubes with tea, coffee, or whatever you'd like. So cute, right?
LET'S PIN IT!