Most people choose to only visit Amsterdam, which is a mistake on their part. Sure, Amsterdam has canals, history and a party-like atmosphere, but Rotterdam has art, architecture and multiculturalism.
Rotterdam is unlike any other city in the Netherlands. It has more open space, less bikes, and even less tourists.
Unfortunately for Rotterdam, it was one of the only cities in the Netherlands to be completely destroyed during WWII. It's crazy to really think about the impact this had on one of Europe's most important port cities.
The port plays a vital role to the city, with it being the birthplace of the historical Holland America cruise line, which just celebrated its 100th port of call this past July. It will also be your first introduction to the city if you take a ferry to Rotterdam.
Not many other cities have blossomed to the extent that Rotterdam has from such devastation, but they really used that as an opportunity to reshape itself into a modern cultural hub instead of rebuilding an old traditional Dutch city.
There may not be many museums or historical buildings, but there are lots of shiny skyscrapers and sleek apartment complexes, making it one of the only European cities to have a true skyline. It's the architecture that draws most people to Rotterdam, with some of it being truly unique in fashion.
Skyscrapers that look like rocket ships, houses that look like tumbling cubes and train stations that look like UFOs.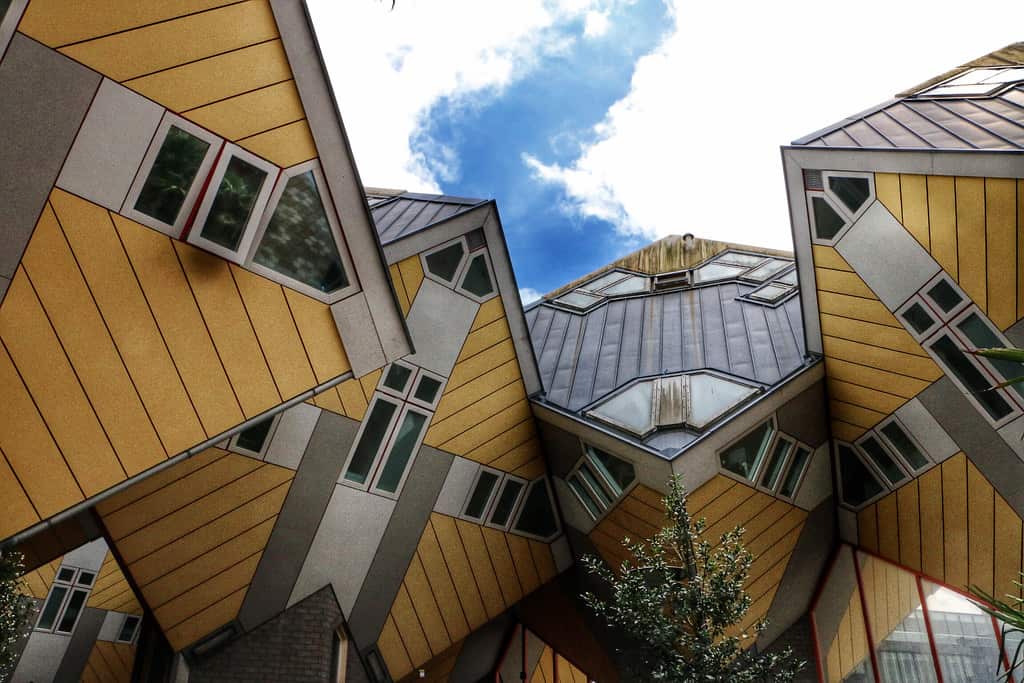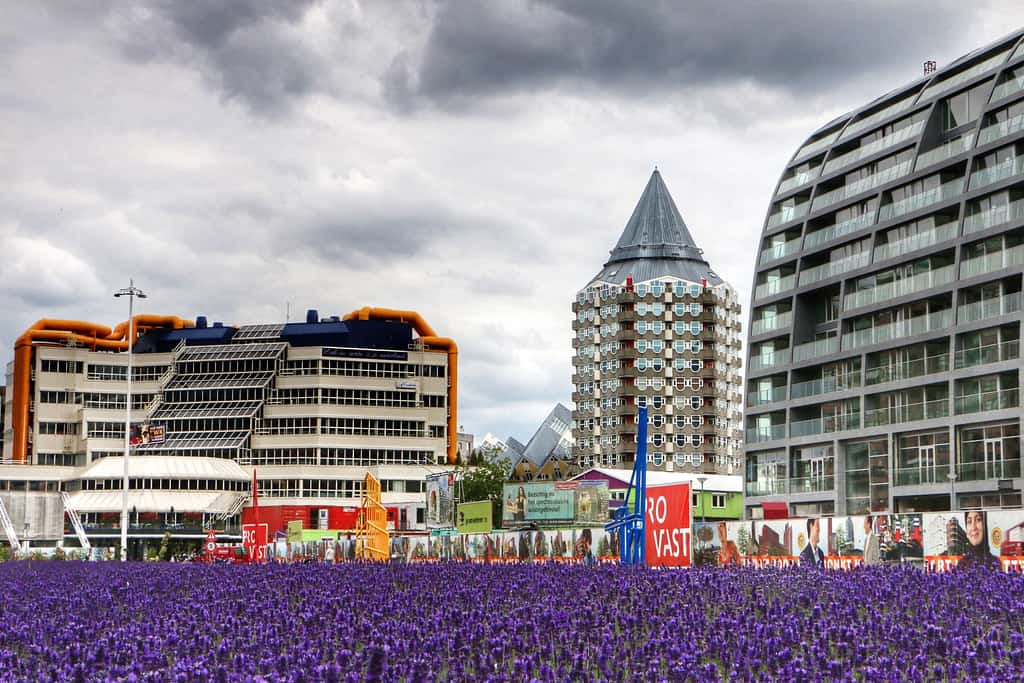 It's an easy city to walk around as it's very small, but as you wander deeper into it, the architecture becomes more unusual and cool.
There was always something around every corner– a crazy building, a fun suggestive statue like "Santa Claus" or even a strange pop-up store.
While people still use bikes as their main form of transportation, it was in wide designated lanes and felt very safe compared to up in Amsterdam. This made it a perfect city for just strolling around and taking in the atmosphere.
People were always outside– sitting outside in cute cafes lining the famous Witte de Withstraat or even attending random street puppet shows in the middle of the trendy shopping area.
And don't forget the street art everywhere. We noticed a lot of murals and even awesome quotes being hung up on buildings.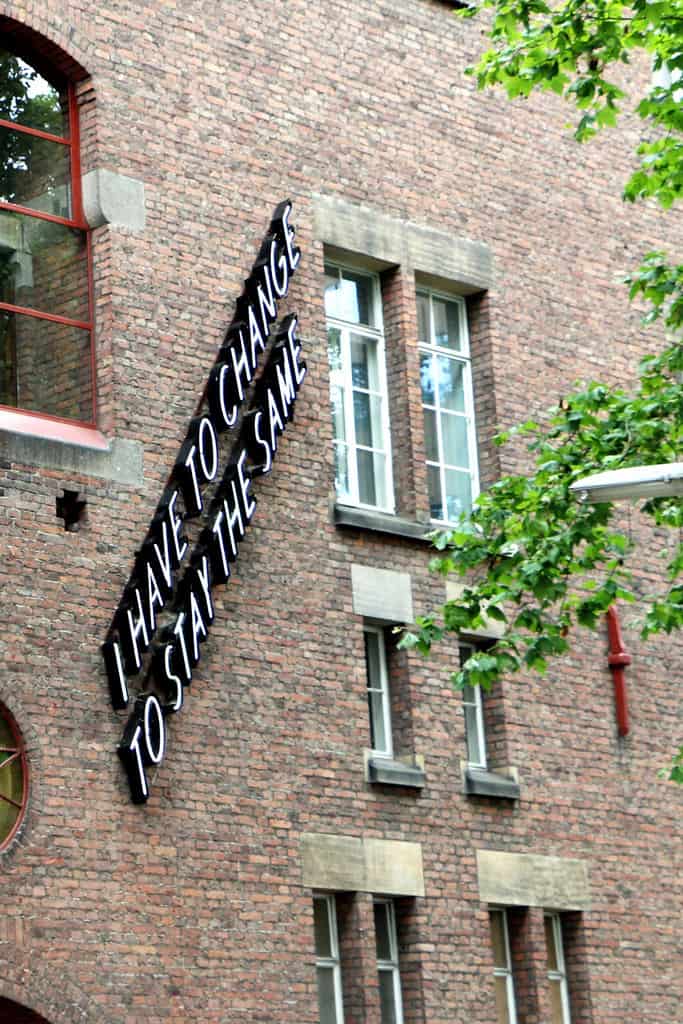 I had high hopes for the Netherlands to begin with, but Rotterdam surpassed my expectations. It has this creative edge and rawness, like that of Montmartre in France or Berlin in Germany, yet somehow it still managed to stay connected to its quaint Dutch traditions.
It's the perfect balance.
Have you been to Rotterdam before?
This post was written by me in association with P&O Ferries.