The holiday season means a lot of different things to different people around the world, but I think everyone can agree, regardless of what you celebrate, that everyone could use a little love and compassion.
This is the perfect time of year to give back and to give to those less fortunate than yourself and CARE makes it easier than ever.
Together we can change a young girl's future.
For a few dollars you can give someone clean water, the means to go to school, shelter or food–  things that most of us take for granted. With CARE your money goes directly to those who need it most.
But how do you know what to give?
The CARE annual gift catalog not only shows the different generous gifts you can give, but it really gives you an insight into the lives of those who are benefiting from your donation.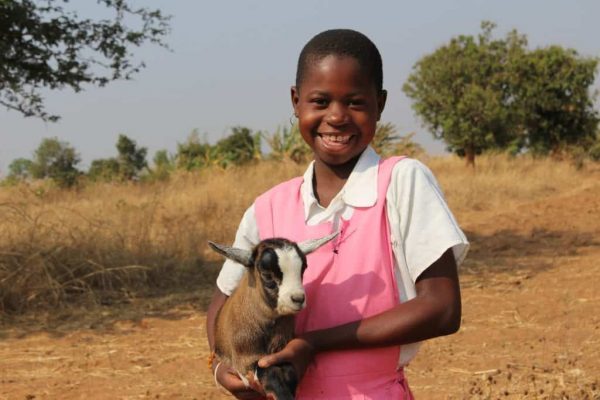 Girls like Evelisi, Maliyana and many others who lives have been transformed thanks to CARE.
You can even meet and interact with the girls featured in the catalogue on facebook.com/carefans from now until December 16. This is an incredible opportunity to see the impact of giving like never before.
Maliyana wants to be a doctor and one day help her mother, Magret, buy a house. Magret, a widow, raises goats to send Maliyana to school and provide for her family.

"Without CARE, I don't know what could have happened to me and my three children," said Magret.

Stories like Maliyana and Magret's are common in developing countries such as Malawi in Southern Africa, where resources are scarce and educational opportunities are limited. CARE, a global humanitarian organization, works in these communities to empower women and fight poverty by providing the tools for sustainable change.
What will you do to make a change?