Whether you live in a mansion or a caravan, the way you decorate your living space has a big impact on how you feel. It is those little personal touches that turn four walls into a home.
However, making a house a home isn't always easy! Here are a few ways to turn a drab room into something you will love forever. These are all easy to implement, as well as inexpensive and quick!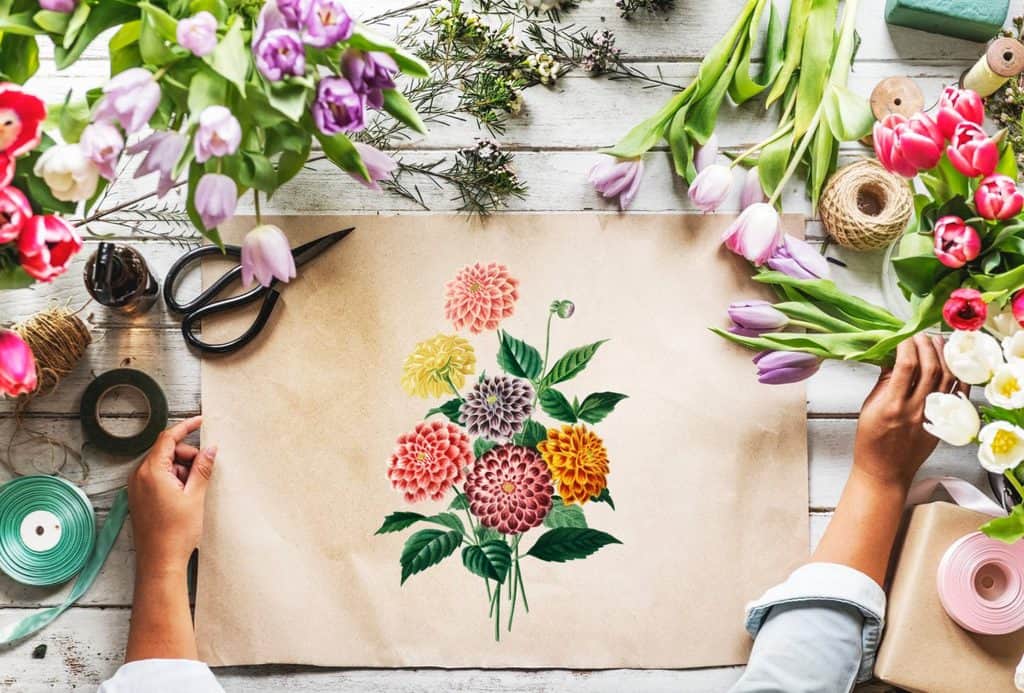 Turn Snapshots into Prints!
Let's face it, half of the camera rolls on our phone can easily be turned into treasured photographs, but we hardly have the time or the patience to wait in line for prints! Don't delete those photos. Print firms like hellocanvas make turning your pics into art for your home!
Pick out a photo that you love, one that lifts your spirits and makes you smile. Then follow these easy steps:
upload your high-resolution image to their website,
Choose a frame
Choose a size and print time
Hit buy
Wait for your personalized art to arrive in the mail!
Typically, within a week your print will arrive. All you have to do then is to hang it! If you use the existing hook it will take you minutes to do. Or, you can follow the latest trends and leave it leaning against the wall on a dresser or similar piece of furniture.
There are a wide variety of choices when it comes to frames and finishes. So, finding one to suit the style of your room will be easy. They make excellent gifts too, especially if you order a collage style print!
Create Some Home Made Wall Art!
If hanging photos on your wall is not your thing, why not make something nice to hang on your walls instead. Coming up with ideas to personalize your space can be incredibly easy. There are so many resources at your disposal!
Websites like Pinterest, crafting sites, and YouTube are all free and available to you. You will be amazed at what you find to make your home an art haven! As Even rubbish can be turned into something beautiful. You don't have to be a professional to make some interesting pieces for you to enjoy.
Decorate with Exciting Fabrics!
The next time you walk past a charity shop, pop in and see what you can find. All kinds of fabrics can be re-purposed and turned into something decorative to use in your home!
By using stencils and fabric paints, even a plain sheet can be turned into a stunning throw, or even a tablecloth. You can even look into refurbishing old furniture!
A pair of curtains that feature interesting patterns or textures can be cut up, stretched over wooden frames and stapled in place. A set of 3 would look great on any wall. Or, you could simply use that fabric to reupholster your dining room chairs.
Once you start using these decorating tips, you may not be able to stop. If you can't sew, don't be put off, there are still plenty of no-sew decorative items you could make. You will find 15 excellent ones here.
Learn to Decoupage!
Decoupaging is decorating items using paper. Potentially, any item can be covered with interesting designs using this method. From walls, to furniture, the possibilities are practically endless!
You can print out photos, stories, or even patterns to turn a boring dressor into a work of art. You simply arrange the photos in a pleasing way. Glue them to the surface then varnish over them to protect what you have just created. You can decorate virtually surface in this way. Really you are only limited by your own imagination.
Decoupage is also an incredibly inexpensive craft. There are only a few supplies needed, and you can use them on so many different surfaces and textures! It really is great for any project.
Decorate Any Space with These Creative Tips!
Your home is your sanctuary. Turning your home into a place you truly love doesn't have to be a pain and it certainly doesn't have to be expensive! Whether you decoupage, thrift and repurpose, or find an exciting canvas print, there are lots of ways to turn a boring room into a beautiful getaway!