New York is a place has wonderful sites and attractions. Even though most notable sites are very old, there is a remarkable history behind them. 
For tourists and people who have just moved to New York, undertaking some historic tours will make you appreciate the place much more.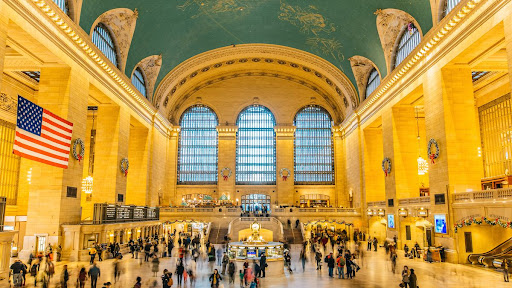 If you are thinking of moving to New York, you need to involve NYC movers. Since they are professionals, you can be assured the moving process will be smooth and stress-free. Moreover, all your items will be handled with care. 
For someone looking for the best learning adventures, below are 10 notable sites in New York you need to explore. 
10 Notable Sites in New York every history buff must visit 
Grand Central Station
Whether you have relocated to New York or you are just visiting, the Grand Central Station is the ideal landmark to welcome you. Apart from the magnificent station, you will find outstanding cocktail bars, remarkable restaurants, and many wonderful stores. 
In addition to eateries and shops, there is a reliable transportation option to get you all around New York. 
Federal Hall
Another notable site you must visit is the Federal Hall. This is where the nation's first president, George Washington, took the oath of office. Furthermore, it is located on the famous Wall Street. 
Here, you will get a chance to go through the Washington Inaugural Gallery, see the bible Washington used, and the balcony he stood on the day. 
The Metropolitan Museum of Art
If you love art, the Metropolitan Museum of Art is a renowned site to tour. You can spend the entire day exploring the massive art gallery at the museum. Being the largest art museum in America, you can be sure to find imaginable kinds of art. 
It houses more than two million pieces of art collection. Among the best art you will find is the "Bridge over a Pond of Water Lilies" by Claude Monet, Washington Crossing the Delaware" by Emanuel Leutze, and many other recognizable arts by famous artists.
Statue of Liberty and Ellis Island
The Statue of Liberty was gifted to America by France. From then, it has remained an outstanding site for locals and tourists. It is also a key symbol of New York. Millions of people visit the statue every year. 
After exploring Liberty Island, you need to make your way to Ellis Island. It is believed that more than 12 million immigrants were welcomed to the United States of America through the island. Most Americans tour the island to retrace their history. 
The National 9/11 Memorial and Museum
Moving to New York is not an easy process. From packing your belongings to relocating, you need to be organized and well equipped. But if you engage professional office movers, the moving procedure can be smooth and effective.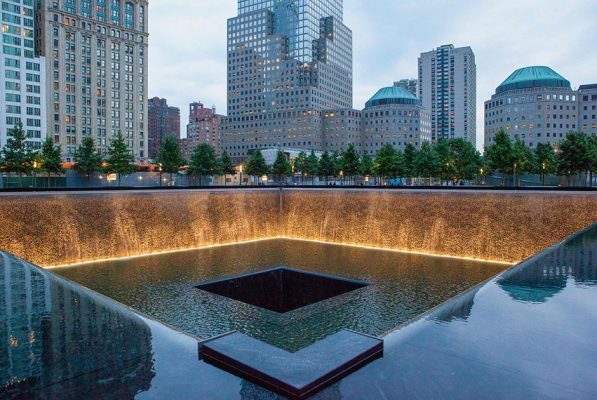 Once you have settled in New York, you need to visit the 9/11 Memorial and Museum. 9/11 is one of the darkest days in history because many people were killed. 
At the site, there are photos, artifacts, and touching stories about that sad day. You can spend a few hours touring the memorial and then enter the museum. Inside the museum, you will get historic remnants of the World Trade Center, plane parts, and steel beams among many other things. 
Touring the 9/11 Memorial and Museum is a truly moving experience. 
Trinity Church
Another notable site on Wall Street is the Trinity Church. On your trip to New York, Trinity Church is a must-visit. It is believed that George Washington went to the church to give thanks to God after his inauguration in 1789. 
Apart from touring the beautiful church, you will have a chance to visit the resting place of many famous historical figures. Some of the famous people buried at the church cemetery include Alexander Hamilton and his wife Eliza. 
Brooklyn Bridge
Brooklyn Bridge is a notable site because it is over 6000 feet in length. In addition, there are remarkable paths for pedestrians, motor vehicles, and bicycles. 
You can tour the bridge to take some pictures, stop to admire the glorious Manhattan skyline, or just enjoy the cool breeze. 
Empire State Building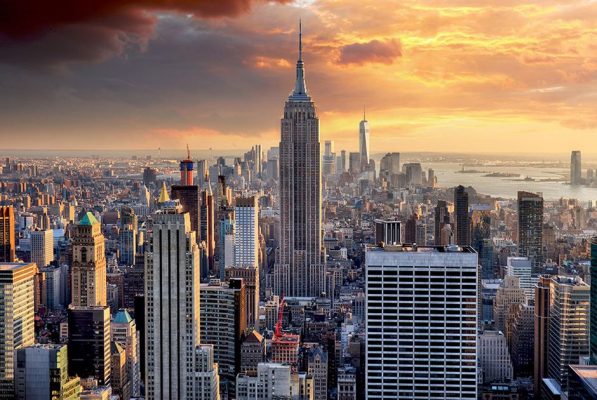 One of the most recognizable buildings in New York City is the Empire State Building. The building was the world's tallest when it was completed in 1931 until 1970 when the World Trade Center was opened. Millions of visitors enter the building every year to get unblocked city views. 
City Hall Park
Hiring commercial movers to help you relocate your office to New York is one of the best decisions you can make. They will make the process stress-free and your valuable items will be handled with care.  
Once in New York, you need to visit the oldest city hall in America. It still handles its original government duties. It was built in 1700 but later reconstructed in 1812. 
By touring the site, you will learn more about the city hall and get a clear view of the historic building. You can also relax, and have lunch on the beautiful green lawns. 
U.S Custom House
US Custom house is one of the greatest sites you can visit in lower Manhattan. It was built on the site of the first settlement in Manhattan. People visit the site to see the ancient architecture and the huge statues outside its frontage.