So why call a place Australian Capital Territory or ACT as we all call it for short? What kind of a name is that? It all harks back to the great and intense rivalry between New South Wales and Victoria for who was the biggest and the best state, and therefore which city would be capital of Australia.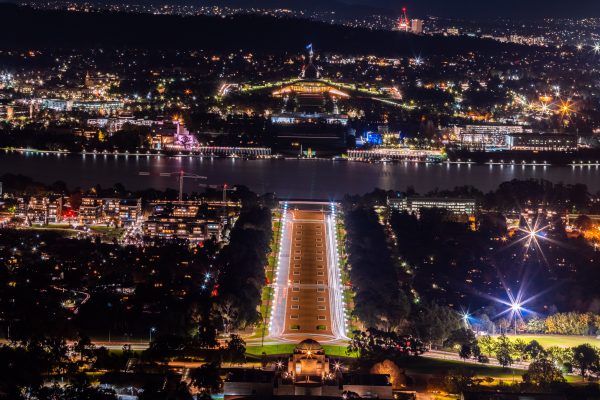 NSW was established when the First Fleet landed in 1788 with 11 ships, convicts, soldiers and no idea of what they were up against.
Victoria is Born
Victoria was not settled until 1803 when a further party of ships and convicts were sent from England to establish a southern settlement. It seems that England's great rivals, the French, had been checking out the coast south of NSW and there were fears they might claim some of the "Great South Land" as their own which would have been quite tricky.
The Government of the area was run from Sydney until 1851 when a new state of Victoria was declared, not coincidently, the same year than large gold deposits were found at Ballarat and Bendigo in Victoria. The gold rush that resulted was the biggest ever seen, creating an enormous increase in population.
So by the time Australia started to become politically mature and look to self government in the late 1890's, which of the two main cities (Sydney or Melbourne) would get to be the capital of Australia? The rivalry was fierce and even to this day there are friendly digs from those north and south of the border on which city is better!
So how to solve the problem? Make a new territory with its own newly created and designed city called Canberra to be the nations capital. Now, let's not comment that the land that made the new territory came from NSW as that is best left alone!
Canberra a Fresh Start
Canberra, unlike Melbourne and Sydney, was designed from the start. Walter Burley Griffin designed the layout of the entire city as an entry in an international competition. The city was built with government at the focus. The Parliament House sits on a large hill that overlooks the rest of the city. Its spire can be seem from any place in the ACT. Large landscaped avenues direct the eye from one official building to the next. In Autumn it is beautiful as the leaves turn gold and blanket the city.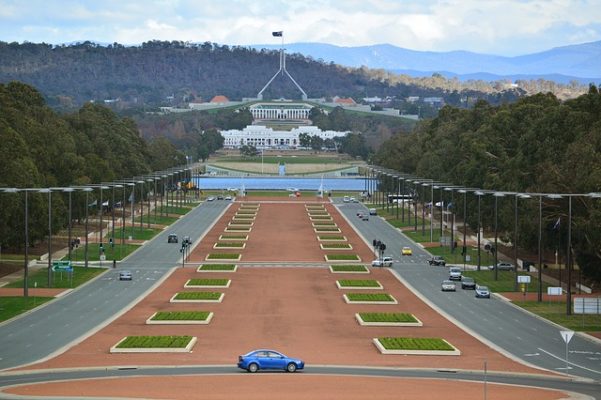 We joke that while most cites work in rectangles, Canberra works on circles. If you miss the turn off when driving, don't worry, you'll just keep going around and come back to it again in a minute. What does this say about Australian politics? Hmm, might think about that later.
University City
For a city of bureaucrats, Canberra has a vibrant creative side. It is a University city with excellent universities (ANU and Canberra University) so creativity is everywhere. Artists colonies, markets, galleries, music, history are all celebrated in the ACT. Great places to visit include New Parliament House, Museum of Australian Democracy (old Parliament House to the locals! Cafe highly recommended here), Questacon Science and Technology centre, Australian War Memorial, Australian National Art Gallery and the Australian National Museum. Needless to say, Canberra is a destination of choice for many school excursions! It is also a great place to get a sense of Australia's development over the last 220 years.
Accommodation options are diverse from cabins and camping, to 5 star hotels and self contained apartments. The main city Centre, Civic, has many restaurants and a great range of shops.
Canberra has very good transport. It is quite flat and many locals ride bikes to and from work. Walking is also popular.
Canberra is about 2.5 hours hire car drive from Sydney so makes a great weekend visit if you are happy to be busy the whole time. However, if you prefer a more leisurely pace, allow 4 or 5 days. Spring is another great time to visit when Floriade, the annual spring flower show, brings many thousands of visitors. Check your travelling dates here – if you plan to go to Canberra during this season book your accommodation early as the locals might beat you to it!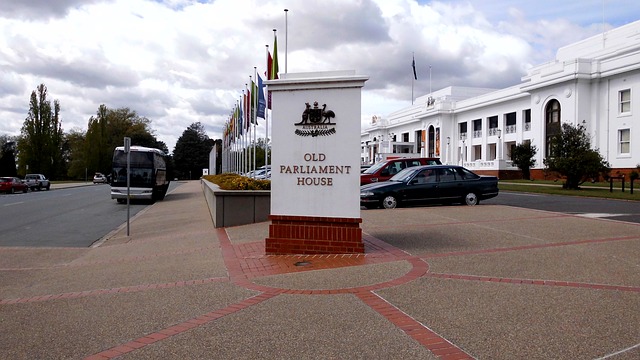 Dickson, Downer, Mitchell
Only minutes from the city centre following Northbourne Avenue, the suburb of Dickson has become a thriving restaurant precinct, specialising in a variety of good value Asian cuisine's. Other quality meals can be found just across the road at the enormous Canberra Trademan's Union Club on Badham Street. Never closed, this enterprising social club also incorporates the Canberra Bicycle Museum, featuring ten restored trams as well as a large collection of old and unusual bicycles. In the adjacent suburb of Downer, the Downer Club also hosts some unlikely attractions including an Antarctic igloo, and the excellent Canberra Space Dome and Observatory.
Further up Northbourne Avenue on Canberra's northern fringes, the National Motorcycle Museum and Treloar Technology Centre are located in the industrial suburb of Mitchell. The Motorcycle Museum displays an incredible range of over 250 restored bikes, covering many brands, styles and vintages. Just around the corner, Treloar Technology Centre is a private collection of large war relics such as tanks and aircraft.
On the Federal Highway beyond the outskirts of the city, local wine-makers have transformed the surrounding countryside into a small but celebrated wine growing region. Tastings are available, but not all of the vineyards have cellar door operations, so it's best to tap into a little local knowledge. There are several tour companies which conduct specialised and informative tours throughout the area, or alternatively, pick up the wineries map and brochure at the Canberra Visitors Centre on Northbourne Avenue.