When it comes to traveling, be it for business or pleasure, one of the things that you have to consider is your luggage and the inevitable packing involved. If you're not a frequent traveler, you might bring your largest suitcase and overpack for your trip. And although you might not mind checking it in or packing more than what you need, doing so can have some disadvantages.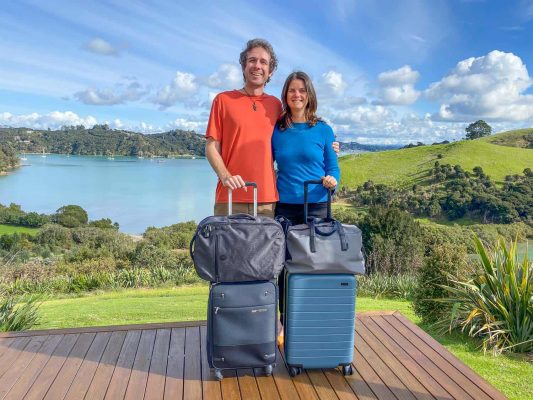 For one, your suitcase will be filled with things you won't use. Packing a pair of tights or two may be essential for your business trip, and it's always a good idea to buy tights that are appropriate for the weather at your destination. That said, bringing your entire hosiery collection because you aren't sure about what to wear is excessive. It may seem helpful to have options, but if you don't use these items, then all they did was make your suitcase heavier to lug around.
If you overpack and need to check in your luggage, you risk getting into trouble if your airline loses your suitcase. Not only do you have to deal with the inconvenience of locating lost luggage, but you'll also have to figure out your clothing options for the meantime.
The best way to avoid luggage mishaps when you travel is to bring a carry-on bag instead, especially if your trip is just for a week or two. A carry-on can fit in the overhead compartment of the plane so you always have it with you during your flight. Besides this, it will also encourage you to pack light and avoid bringing unnecessary items on your trip.
If you've never traveled with just a carry-on before, below are six essential tips to help you get started.
Pick the Right Carry On
Picking the right carry-on suitcase or bag is extremely important. To qualify as a carry-on, it has to abide by specific carry-on guidelines, which may vary across different airlines. If you expect to have plane transfers or use different airlines to and from your destination, check each one's requirements on their website or give them a call if you need further clarifications.
Another thing to check is the weight and material of your carry-on. The material of your carry-on has to be sturdy but flexible enough that you can squeeze it into the overhead compartment. Aside from this, it must also be light so you can maximize your weight allowance for the things you'll pack. If you don't have to worry about creasing your clothes, you can go for a big backpack and use that for your carry-on.
Make a List of Your Priority Items
One of the best ways to maximize your carry-on is to make a packing list and organize it based on your priorities. Know what to bring by thinking of your travel destination and the purpose of your trip. If you're going to a tropical country for a business trip, you'll need to bring your business essentials. These include documents, a work laptop, and some work-appropriate clothes for tropical weather. You might also need some casual clothes for when you're not working.
Aside from prioritizing necessities based on travel destination and purpose, assess the things you use daily, such as toiletries and medication. Try to picture your routine and itinerary when you pack. Doing so will help you realize what's essential to you and your trip.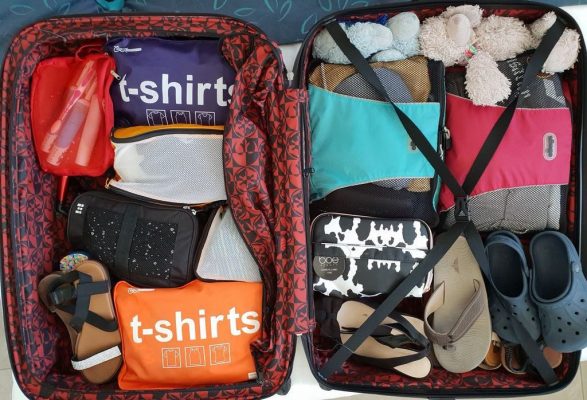 Bring a Versatile Wardrobe
Versatile clothes are pieces you can wear multiple times and can be paired with other clothing items to achieve different looks. Jeans are the perfect example because you can wear them with anything. Besides jeans, you can bring a skirt or shorts that you can pair with various tops.
Choose clothing based on the places you'll visit. If you're going on vacation and have plans to eat at a fancy restaurant, then you might want to pack clothing that can also be worn in a formal setting. Consider bringing a pair of ballet flats and a spiffy jacket, as these can help bring your ensemble to the next level in an instant. Proper styling can also transform a casual outfit into a dressier one, such as when you tuck your shirt and pair it with high-heeled shoes and some accessories.
Because you'll be wearing these items more than once, make sure they're dirt or stain-resistant. And in case they do get dirty, prepare to do laundry as well. It helps if your accommodation is near a laundromat, but you can also do an over-the-sink hand wash. You can use shampoo as an alternative to laundry soap if you didn't pack any. Aside from this, ensure that the clothes you bring can dry easily while hanging in your hotel room.
Stick to Two Pairs of Shoes
Shoes take up a lot of space, which is why they're the most difficult items to pack. Aside from the ones you'll be wearing at the airport, strive to bring only one extra pair. This can be a high-heeled shoe for a party or a more formal event. If you can, bring and wear shoes that work well with almost any style.
A versatile pair can match any outfit, be it formal or casual. This allows you to wear them whenever and wherever. Choose shoes that can tolerate long hours of walking while you're sightseeing but are dressy enough to look good at a party.
If you're not afraid to be a bit more fashion-forward, wear only a pair of sneakers the whole time and use them for both formal and casual events. While it's possible to pull off this combo, make sure that it doesn't violate the dress code of the venue or event that you're attending.
Roll Clothes Instead of Folding
The rolling clothes method is especially preferred when bringing only a carry-on. This method allows you to save space and helps you fill in unused spaces eaten up by various non-clothing items. Additionally, you can avoid creases or wrinkles on button-down shirts or blouses by rolling your clothes. Try this tip so you can save time and effort on ironing and so you won't have to bring a steamer with you.
Wear Heavier Clothing on the Flight
While bringing a carry-on is convenient, the small storage space it offers can be challenging if you need to bring bulky clothes. Pieces like your jacket, sweater, jeans, and rubber shoes not only take up a lot of space, but they're also incredibly heavy. Instead of packing them, wear them for your flight. Wearing thick or heavy clothing will also help keep you warm while keeping your carry-on weight within the requirements.
Some people go so far as to layer on three to four different ensembles to further lessen the contents of their luggage. This method also allows them to have more clothing options for their trip. While this helps you save space, wearing too many layers can make you feel warm and stifled. That said, consider your personal comfort level before attempting this method.
Now that you've gone over these six essential packing tips, give them a shot the next time you travel. It might seem challenging at first, but the advantages of traveling with only a carry-on outweigh any of the cons. One of its best benefits is that it allows you to focus on and enjoy your trip. After all, it's not what you bring that should take up the bulk of your time and attention, but rather the memories you make during your travels.