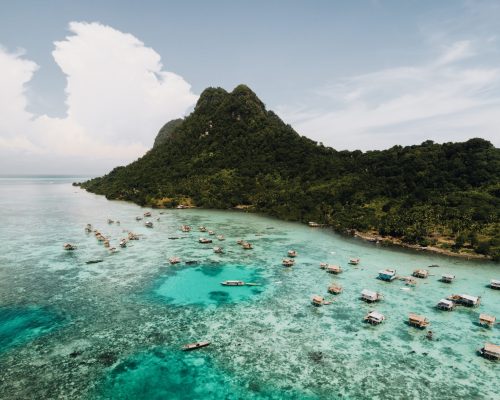 Malaysia is a popular vacation destination across the globe. Many tourists, especially young couples, visit this country every year to have a good time and cherish the memories forever. While everyone is aware of popular Malaysia tourist places, there are some hidden gems you probably have not explored yet, and we have got you covered. Here is a description of the hidden Malaysia tourist places that you cannot afford to visit. These breathtaking places must be on top of your list if you want to enjoy some scenic places during your visit, and of course, you will have an Instagram-worthy feed after your visit to these places.
Hidden Malaysia Tourist Places That You Must Visit On Your Next Trip
Royal Belum State Park: If you are a nature lover, then visiting the Royal Belum State Park should be on top of your mind. This picturesque rainforest will not fail to impress you if you are looking for a good time while having some adventure with water sports. Further, you can also plan a stay at this place since it gives you options like a resort or a tent or even a boat which you can book to enjoy one night in this rainforest.
Pulau Sembilan Islands: If you want to be awestruck at the beauty of nature, then Pulau Sembilan Islands is a must-visit. Here you can get a chance to witness the water life and see some of the aquatic animals such as seahorses, tuna, butterflyfish, and even some coral reefs. In addition to that, based on your luck, you can even catch a sight of the blue tear phenomenon at this cluster of islands. 
Cameron Highlands: If you enjoy the greenery of nature and want to look at different types of plantations across the globe, then Cameron Highlands would be a heavenly place for you to visit. You can visit the strawberry farms and tea plantations while visiting the Mossy Forest in Cameron Highlands. This forest will help click some shining bright photos in the middle of nature, and you can click scenic shots to cherish throughout your life.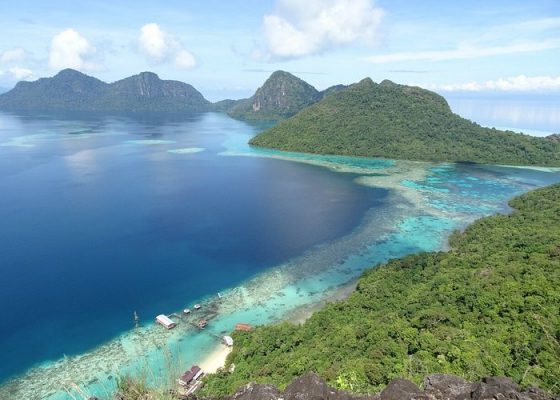 Sabah Semporna: If you want to have a good time in the aquatic blue water and sandy beaches, you should visit the little town of Sabah located in Semporna. Here, you will be amazed by the turquoise blue colour of the water that looks ecstatic. In addition to that, this place is a beautiful collection of islands which are a perfect getaway spot for tourists.
All in all, there is a lot more to Malaysia than just the popular tourist destinations. You should always be on the lookout for hidden Malaysian tourist places to make the most out of your vacation. Because let us be real, everybody visits the common tourist places, so why be like everybody. You should plan to explore these hidden gems to have a much more memorable and enriching experience that you will cherish for your life.
Not only that, in order to commute between different places and sites in and around Malaysia, it is important that you plan your travel well in advance. You could be commuting across different cities through a bus or a train or maybe a hired taxi. You can make advanced bookings online, whatever fits your budget and comfort zone. For instance, if you want to travel to different cities in Malaysia on a bus, you can head up to the redBus website or app and book your bus ticket online. By booking a bus ticket through redBus, you can enjoy some additional flexibility in your ride and get some amazing discounts.