You may be surprised to learn that you can paddleboard anyplace on the planet. So, it is time to try your paddleboarding skills on vacation in some of the most beautiful locations. The list is already doneand it is time to start exploring some of the best paddleboarding destinations on the planet. 
Besides, if you plan to explore California, find out the best paddle board rental San Diego for the perfect equipment to ensure better safety and a fantastic time. So, here are some of the best places that you can check out.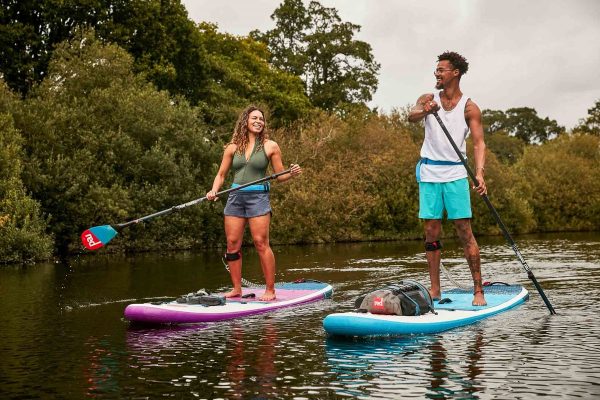 Canada's Great Bear Rainforest
The Great Bear Rainforest, located on British Columbia's Pacific coast, is the only area on the planet where you may see the spirit bear, a rare white subspecies of the American black bear. With the support of First Nations guides, Norm Hann Expeditions provides seven-day expeditions where you can not only look for the enigmatic animals but also paddleboard close to whales and explore deeper ties to the shores. Trips are usually timed to coincide with the yearly salmon flow to maximize wildlife opportunities.
Cambodia, Kratie
Once as many as 1000 Irrawaddy dolphins lived in the Mekong River, which has bulging foreheads and stubby beaks that are unusual among cetaceans. Unfortunately, only 92 people are left in a tiny length of the river between Kratie, Cambodia, and the Lao border. 
Most tourists hire boats to approach the dolphins at Kratie. However, driving yourself is the least intrusive option. SUP Asia offers three-day paddleboarding experiences that allow you to mingle with this critically endangered species while also exploring secluded river beaches, interacting with local tribes, and tackling the flooded jungles of the Mekong.
Belize's Southwater Caye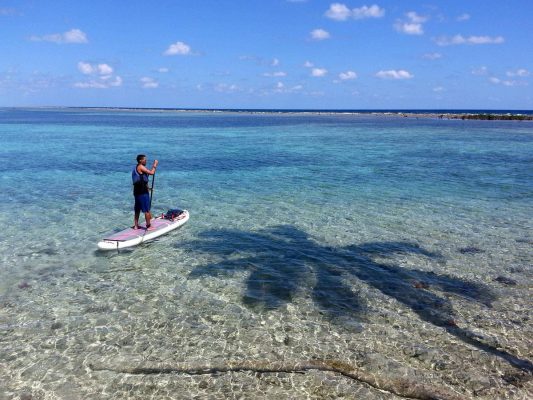 To experience one of the world's only lodge-to-lodge SUP tours, you'll have to travel off the coast of Belize, a small Central American country. A six-day excursion through the palm-fringed islets of Tobacco Caye, Southwater, and Billy Hawk will give you memories for a lifetime. 
By day, paddle over the Belize Barrier Reef, which is part of the world's second-largest coral system after Australia's Great Barrier Reef, exploring sheltered lagoons, small mangrove canals, and crystalline seas suitable for snorkeling. Then relax in a hammock and watch the sunset from a family-run lodge each night.
Croatia's Zadar Archipelago
Few places in Europe are better suited to paddleboarding than Croatia's Zadar Archipelago, one of the Adriatic's densest island groups. These completely uninhabited isles, located off the coast of the history-rich city of Zadar, provide a complete contrast to the more popular areas of the Dalmatian Coast further south. On anadventure tour, you'll paddle past picturesque coves, lonely fishing villages, and mysterious caves before dining on traditional cuisine made with locally grown and gathered ingredients on most days.
Conclusion
Well, the locations mentioned above are not the only ones. They are part of a long list of beautiful places fit for enjoying paddle boarding. So, tick off these from your bucket list, and move on to the next ones soon.