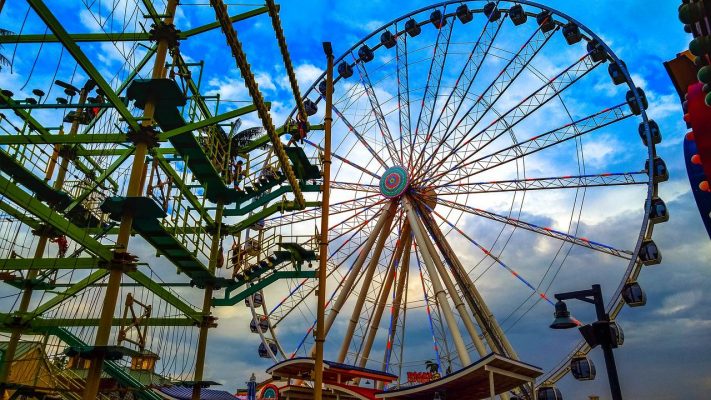 Are you planning to travel anywhere in 2022? You're not alone if you desire to travel somewhere to escape a mundane lifestyle and refresh your tired mind. 
Surveys show that 85% of Americans planned to travel in 2021 and had planned 2.5 tips on average for their families. 
Generally, travelers will visit foreign countries such as Spain, Mexico, or Canada. However, some of the most beautiful tourist destinations exist here in the United States. There's no need to escape the country to enjoy the bounties of nature when you can easily visit Pigeon Forge in Tennessee to have an adventure of your lifetime. 
Let's describe some of the craziest locations you can visit in this small mountain town today.
Which places should you visit in Pigeon Forge?
The state is known for its music, museums, and mountains; therefore, several locations have become popular tourist destinations. Travelers from all over the country gather in this resort town for country music, nighttime barbecues, and long countryside drives. 
The town's well-known for several family-friendly activities and an auspicious summertime experience you can have when staying there for a few days. Here, we'll mention some of the best places to visit once you have reached Pigeon Forge.
Before diving into the topic, it is pertinent to note that one of the most amazing things about Pigeon Forge is its scenic hotel views, offering travelers all the amenities required for residing comfortably in this mountain town with breathtaking views.
While planning to visit Pigeon Forge, you must book one of those hotels. Just go online and try searching for "Pigeon Forge TN hotels" to find an affordable place to stay. 
Book a place before your journey begins so you can unpack right after reaching Pigeon Forge and head to visit all the areas we will mention here. 
Without further ado, let us get straight to the topic.
Pigeon Forge's famous mainly for two things, i.e., its theme parks and Dolly Parton. Combining these two elements can give tourists an adventure of a lifetime. That's why we always recommend people to visit Dollywood when they are traveling around Pigeon Forge. 
In addition, the people at Dollywood keep updating their displays, thereby giving tourists a novel look whenever they revisit this location. Thus, travelers should observe several attractions in this theme park and enjoy themselves.
Pigeon Forge also offers another amazing family-friend entertainment-filled activity called the Dolly Parton's Stampede. This blockbuster performance takes place in a 32,000-square-foot arena where your family's constantly entertained in a one-and-a-half-hour-long dinner theater. 
Running for over three decades, this performance is filled with glamour and pizzaz. So, don't forget to visit Dolly Parton's famous Stampede when you finally arrive in Pigeon Forge, Tennessee, this year.
"The Island" offers a variety of entertainment activities for people of all ages. Rides, games, and lots of shopping await tourists in this fun-packed land of adventure. 
Don't forget to board what is known as the Great Smoky Mountain Wheel, where you can see all of Pigeon Forge with the Great Smokies in the background.  
The Island makes Pigeon Forge an ideal place for families looking for a holiday location.
Spending your afternoons in Pigeon Forge can barely be inconvenient when you can always visit the famous Titanic Museum. This location gives you the experience of boarding a ship and makes you feel like a passenger of the ill-fated Titanic. 
They give you a boarding pass containing the name of a crew member or passenger on board when the Titanic hit the iceberg. 
Go to the Memorial Room and find the fate of the person whose boarding pass you're holding. So, pay your respects.
Travelers heading to Gatlinburg through Pigeon Forge often start their journey from Townsend. The best way to reach Pigeon Forge from Townsend is to take Route 321, which makes you pass through a scenic location called the Wears Valley. 
Look at cafés, shops, restaurants, and open-air workshops in this unincorporated community. This valley's located in Wears Cove that runs parallel to the Great Smoky Mountains National Park. So, photography enthusiasts have an amazing adventure there.
Old Mill Square's well-known for being the most hospitable destination in Pigeon Forge. So, anyone fond of dining and shopping can visit this amazing place where the kitchens operate to fill your appetite. 
Explore its many shops and fill your stomach with some of the tastiest meals to consume in all of Tennessee. 
Old Mill Square happens to be one of those can't-miss places in the town of Pigeon Forge. Enjoy family-style Southern delicacies while you're visiting this great town.
The first thing some tourists notice when they reach Pigeon Forge is a King Kong figure swinging from the Empire State Building. This statute's suspended above the famed Hollywood Wax Museum. 
Travelers should go inside the museum and take memorable pictures with statues of their favorite celebrities. This museum doesn't just offer wax statues but also has several other tourist attractions, such as Hannah's Maze of Mirrors. 
You may also wander around the Castle of Chaos and experience an adventure of a lifetime.
Conclusion
Americans are gradually becoming more confident about summertime escapades and casual adventures as the pandemic recedes. Statistics have indicated that over 100 million people were planning to travel back in December 2021 for Christmas vacations. 
We suggest travelers head to Pigeon Forge for enjoyment and family-friendly adventures. There are several tourist attractions you can visit in the town. For instance, as mentioned above, you can visit the famous Dollywood and Dolly Parton's famous Stampede, after which you can hang around on the Island for a while. 
In addition, you can explore The Great Smoky Mountains and the Wears Valley, wander around the Wax Museum, and enjoy yourself at Old Mill Square. 
Hope you enjoyed the article thoroughly and have already planned to visit the amazing town.