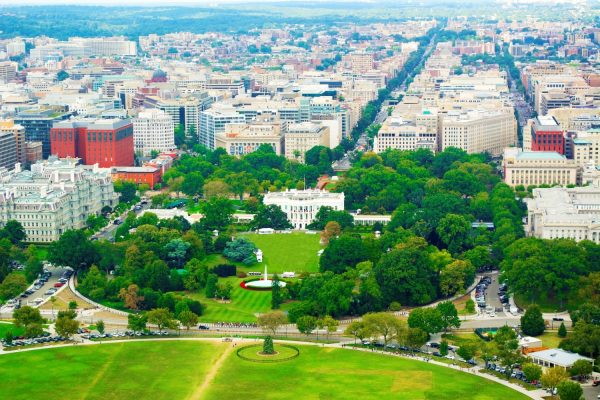 Apartment living has many benefits, the biggest of which is the convenience of apartments usually being positioned in central places. When you live in an apartment, you are close to all the action. Schools, jobs, and shopping are just a short walk or drive away. And if you want to go out and explore your city, all the famous attractions are also close by. You can't get much more convenient than that!
Another big advantage of apartment living is the view. If you are lucky enough to have an apartment with a view of the city skyline, perhaps arranged through Whyle, you will never tire of looking at it. The lights of the city twinkling in the night is a sight that never gets old.
Views of Washington, D.C.
When considering the view, we might like to think of the city view offered by a capital city such as Washington where it all happens.
The Washington skyline is one of the most iconic in the world. This is because of the many famous landmarks that can be seen from different parts of the city. The most notable landmark is, of course, the Washington Monument. This 555-foot-tall obelisk stands in the center of the National Mall and can be seen from many different angles.
The iconic views from a Washington apartment window are unparalleled to many of the other sightings that are likely to please you day or night. To benefit from such views, you will likely need to quickly secure the position of the apartment in the block that you want.
Do not ignore the view inside, however. Apartments are known for their furnished interiors that can be luxurious and not just basic.
Washington Life
Living in Washington is convenient for those who go to school or work in the city. There are also plenty of attractions and things to do in Washington, D.C. Apartment living is a great way to experience all that Washington has to offer!
In the capital, you can visit The Lincoln Memorial, the National Gallery of Art, and the United States Holocaust Memorial Museum, as some of the most popular destinations.
As a resident of an apartment in the city, one of the benefits is also being close to Washington's amazing restaurants. Whether you are looking for a quick bite or a leisurely meal, there is something for everyone. From seafood to Italian to BBQ, you can find just about any type of cuisine in the nation's key location. And thanks to the metropolis's mix of international residents, you can also try some tasty dishes from around the world.
If you're looking for a great view along with your meal, Washington has plenty of restaurants with outdoor seating that offer stunning views of the cityscape. Whether you're admiring the Capitol Building or watching the ferries cross the river, these restaurants are perfect for special occasions or simply enjoying a beautiful day.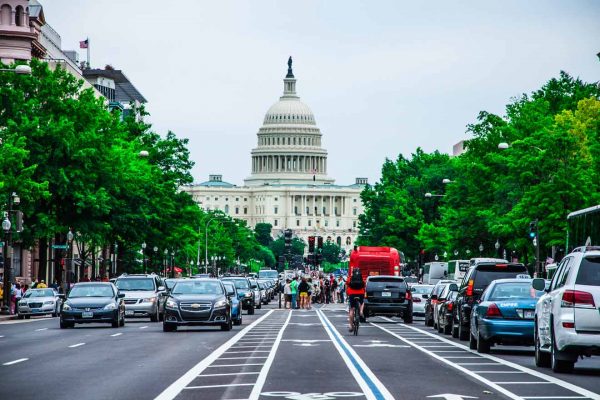 Washington's Educational Opportunities
As the nation's capital, Washington is home to some of the best colleges and universities in the country. If you're looking for a top-ranked school, apartment living puts you close to many of these institutions. Georgetown University, George Washington University, and American University are all located in Washington, D.C. These schools offer a variety of undergraduate and graduate programs, so you're sure to find a program that's right for you.
In addition to these well-known universities, Washington is also home to several excellent public and private schools. Whether you're looking for a school for your children or a college for yourself, you'll find many options close to your apartment.
The capital is also a great place to continue your education. With so many colleges and universities located in the city, you can easily take classes or pursue a degree while living in an apartment. There are many online and evening programs available, so you can study at your own pace and schedule.
The Job Market in Washington
Washington is one of the most popular destinations for job seekers. As the nation's capital, there are many opportunities for employment in government, politics, and international affairs. In addition to these industries, the city is also home to a thriving business community. Many of the top employers are in the downtown area, so apartment living puts you close to where the action is.
So, if you're thinking of moving to a city, apartment living is the way to go. You'll never be bored or inconvenienced, and you'll always have a front-row seat to the most amazing view in town.