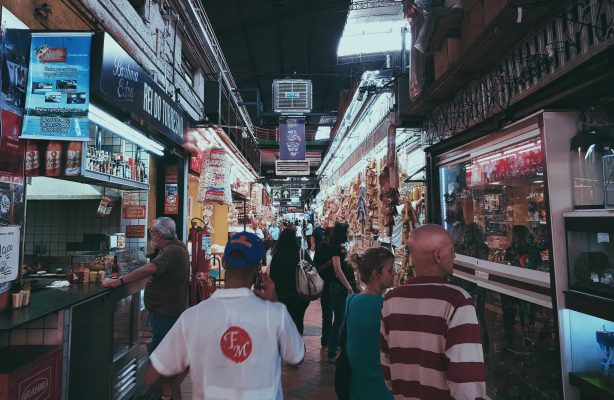 When it comes to exploring a new place, deciding what to do and where to go can be overwhelming. But have you ever thought of visiting a place that isn't that popular? Have you ever considered visiting a city that isn't on everyone's radar? It could be a fantastic experience. 
We suggest you visit the city of Fredericksburg, a gorgeous independent city in central Texas. A town that offers fun and engaging activities for those looking for a scenic hike, a cultural experience, historical landmarks, and outdoor adventures. There's a lot to see and experience. 
Don't know where to start? Let this guide help you out. 
Five Things to do If you're In Fredericksburg.
1. Try RV Camping
If you're looking for a unique and adventure-packed way to explore Fredericksburg, consider trying RV camping in the heart of Hill County! 
RV camping allows you to fully immerse yourself in the area's natural beauty, with access to some of the most stunning parks, lakes, and scenic drives in Texas.
One of the best places to experience RV camping in Fredericksburg is the Firefly Resort – a beautifully landscaped resort surrounded by rolling hills and live oak trees, providing a peaceful and tranquil environment for your stay. 
Moreover, the Fredericksburg resort, Fire Fly Resorts, is conveniently located just a few miles from the downtown area, so you'll be close to all the shopping, dining, and entertainment the town offers. 
2. Visit the Fredricksburg Farmers Market
The Fredericksburg Farmers Market is a unique destination showcasing the best local agriculture and food scene. Here, you can experience this historic city's charm and character while indulging in fresh and flavorful treats. 
Whether you're a foodie or simply looking for a fun way to spend your morning or afternoon, the Fredericksburg Farmers Market is a must-visit destination. The market features a vast array of produce grown by local farmers, baked goods, preserves, and other artisanal items made by talented craftspeople. 
You'll find stalls overflowing with fresh fruits and vegetables, some of which are grown just a few miles away. You'll also find artisan cheeses, locally-raised meats, and handmade crafts. 
One of the best things about the Fredericksburg Farmers Market is the atmosphere. You'll be surrounded by the sights, sounds, and smells of a vibrant community gathering together to enjoy fresh, locally-sourced food. 
Visiting the Farmers Market is a great way to get a taste of the local culture, support local businesses, and indulge in delicious, fresh food.
3. Take a Scenic Drive
A scenic drive in Fredericksburg is a must-do for those looking to soak in the beauty of Hill Country. This picturesque town offers a breathtaking drive through rolling hills and winding roads dotted with vineyards, peach orchards, and scenic countryside views. 
Whether you're in the mood for a leisurely drive or an adventurous road trip, starting from Hill County, right where your RV resort is, is an excellent idea.
With scenic routes that take you through the heart of the Hill Country, you can enjoy breathtaking views of rolling hills, valleys, and vibrant wildflowers. Along the way, you can take in the beauty of the countryside and stop by historic sites and charming small towns. 
4. Explore the Main Street
Exploring the Main Street of Fredericksburg is an experience like no other. Immerse yourself in the rich history of Hill County as you stroll down the brick-lined streets, taking in the unique architecture, delightful shops, and a variety of restaurants and cafes. 
The Main Street is a hub of activity, bustling with visitors and locals alike, making it the perfect place to spend a lazy afternoon or evening.
One of the most iconic landmarks on Main Street is the National Museum of the Pacific War, dedicated to telling the story of the Pacific Theater during World War II. 
Main Street is also home to some of the best restaurants in Fredericksburg. From casual cafes to upscale dining establishments, there's a restaurant to suit every taste and budget.
A leisurely stroll along the Main Street of Fredericksburg is a must for anyone visiting the city. It offers a unique mix of history, shopping, and dining and is a testament to the rich cultural heritage of this vibrant city. 
So, take a stroll down Main Street, soak up the local atmosphere, and discover all that Fredericksburg offers.
5. Experience The Enchanted Rock State Natural Area
The Enchanted Rock State Natural Area is magical, mystical, and a spot for making memories. Hike, camp, backpack, picnic, study, walk around, study nature, or spend an evening stargazing – there is much to do and experience here. 
The scenery is breathtaking, for it is the massive pink granite dome rising above central Texas that you can't miss. Visited by people for thousands of years, the ambiance and scenery truly are magical. 
If you want to hike, 11 miles of trails offer different levels of expertise, including the summit trail, which is the most popular. The entire site is famous among the locals because if you're visiting on the weekend, you'll say hello to Texans everywhere; they love hiking here. 
At night, you can camp and do some stargazing while you climb domes and boulders during the day. Don't worry about safety; there are trained professionals around to help. 
Since the site is open daily from 6:30 am to 10 pm, we suggest you get a head start early morning to take in the experience. 
Conclusion
With so many options to choose from, it's no surprise that Fredericksburg is a prime destination for those looking to soak up some Texas charm. 
From outdoor adventures to savoring local flavors, there's no shortage of ways to make memories in this historic town. So whether you're a local or just passing through, take a moment to see everything this fantastic city offers and create your own unique experience.