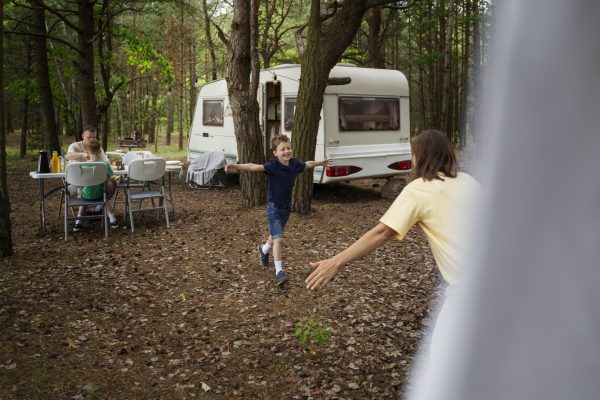 Australia is a vast and beautiful country, offering travelers the chance to see incredible landscapes and unique wildlife. For those who want to see as much of the country as possible, traveling by RV is the perfect way to go. But, before you hit the road, there are a few things to consider. One of the biggest concerns for many RV travelers is how to keep all the essential systems in their vehicle powered up and running, especially during long trips. Luckily, with advancements in technology, it is now possible to power your RV with solar. This can provide a cost-effective and eco-friendly solution to keep all your electrical systems working smoothly. Check out this article on powering your RV with solar to learn more.
Plan Your Route and Itinerary
When it comes to traveling in an RV in Australia, planning is key. Before you hit the road, it's important to think about your route and the places you want to visit. The time of year you choose to travel can greatly impact your journey, as some roads and destinations may not be accessible due to weather conditions. Therefore, it's essential to do your research ahead of time and find the best RV-friendly routes and campgrounds in the areas you plan to visit.
Here are some of the must-see places in Australia:
The Great Ocean Road

: This iconic scenic drive takes you along the rugged coastline of southern Australia, passing through beaches, rainforests, and historic towns.

The Outback

: Explore the rugged and remote interior of Australia, including the Red Centre, home to the famous Uluru and Kata Tjuta National Park.

The Whitsundays

: This group of 74 tropical islands off the coast of Queensland is a popular destination for beach lovers and water sports enthusiasts.

The Blue Mountains

: This stunning mountain range near Sydney offers breathtaking views, scenic hikes, and opportunities for adventure sports like rock climbing and abseiling.

The Daintree Rainforest

: This ancient rainforest in tropical North Queensland is home to some of the world's most diverse and unique flora and fauna.

The Gold Coast

: This popular tourist destination is famous for its sunny beaches, theme parks, and exciting nightlife.

The Murray River

: This long river is a popular destination for water activities such as boating, fishing, and swimming, as well as scenic drives and camping.
Stock Up on Essential Supplies
When embarking on a journey in a recreational vehicle (RV), it's crucial to be well prepared and have all the necessary supplies for a comfortable and safe trip. This means having enough food, water, and other essentials for the duration of the trip. Additionally, you should bring along items that will enhance your comforts, such as bedding, camping chairs, and a portable toilet. It's important to also pack any medications and first-aid supplies that you might need, in case of an emergency. To ensure the proper functioning of your RV, it's recommended to have all the necessary tools and equipment, such as a generator, water pump, and spare parts. This will allow you to handle any technical issues that may arise during the trip, and prevent any inconvenience or discomfort.
Stay Safe on the Road
When traveling by RV in Australia, safety should always be the topmost concern. Before setting out on your trip, it's essential to familiarize yourself with the road rules and regulations in the regions you will be passing through. This will help you to avoid any potential legal issues and ensure a safe journey. Additionally, it's important to be prepared for any road conditions, such as flooding or bushfires, and know how to react in an emergency situation. In case of an emergency, it's recommended to carry a satellite phone or personal locator beacon, so you can call for help quickly and effectively. This will provide peace of mind and ensure that you can get assistance quickly in the event of any unexpected situations. By following these safety precautions, you can make your RV trip in Australia enjoyable and worry-free.
Take Care of Your RV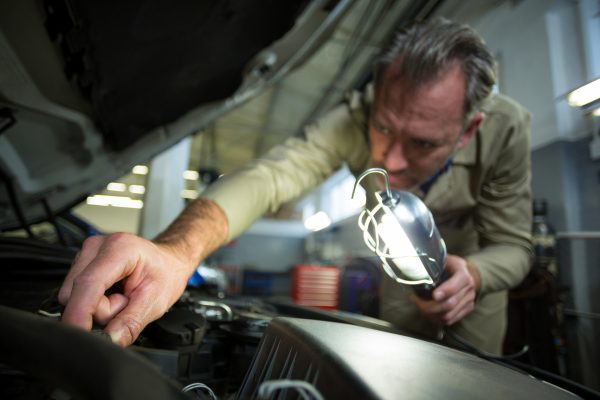 Your RV is your home on the road, so it's important to take good care of it. Don't forget to pack a basic tool kit and any spare parts you may need, just in case.
Here are some ways to take care of your RV:
Regular Maintenance

: Regularly perform routine maintenance tasks such as checking tire pressure, oil levels, and battery life. This will help prevent breakdowns and prolong the life of your RV.

Cleaning and Waxing

: Clean and wax your RV regularly to protect its exterior from the elements and keep it looking new.

Protecting the Roof

: Inspect the roof and seals regularly for leaks and damage, and repair as needed to prevent water damage.

Storing the RV Properly

: Store your RV in a covered, dry place when not in use, to protect it from the elements and extend its lifespan.

Proper Towing Techniques

: Use proper towing techniques to prevent damage to your RV and improve handling and stability on the road.

Regular Upgrades

: Regularly upgrade and replace worn or outdated equipment, such as appliances and electrical systems, to improve performance and prevent breakdowns.

Proper Waste Management

: Properly manage waste and use an appropriate sewage system to avoid environmental damage and health hazards.

Adequate Insurance Coverage

: Ensure that you have adequate insurance coverage to protect your RV in case of accidents or theft.
Enjoy the Journey
The most important thing to remember when RV traveling in Australia is to relax and enjoy the journey. Take your time and don't feel like you have to stick to a strict itinerary. Stop and take in the beautiful scenery, try the local cuisine, and make new friends along the way. With a little planning and preparation, your RV trip in Australia will be a comfortable and memorable experience.
Final thoughts
In conclusion, RV traveling in Australia offers an incredible opportunity to see the country and experience its beauty and diversity. By following these tips, you can ensure that your journey is comfortable, efficient, and enjoyable. Don't forget to take the time to plan your route, stock up on essential supplies, stay safe on the road, take care of your RV, and most importantly, enjoy the journey.