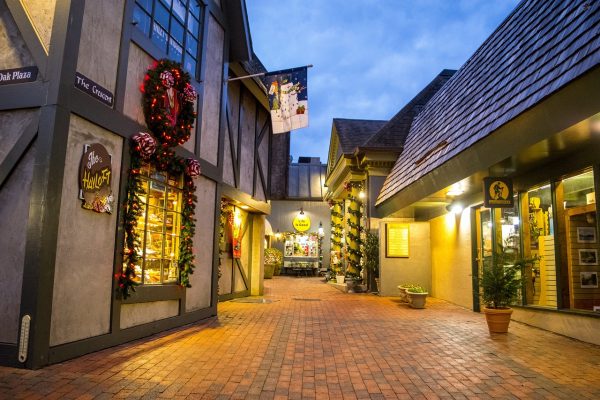 Are you planning on going on an adventure-packed vacation in the mountains? Look no further than Gatlinburg, Tennessee, where stunning scenery and fun activities await. This part of the United States hosts more than 12 million tourists each year, and is one of the country's most favorite destinations for a break from regular life. Whether you're planning a family trip, a romantic getaway, or a solo adventure, there's no shortage of fun and thrilling stuff to do in Gatlinburg.
But every vacation requires proper planning. To ensure you make the most of your trip to Gatlinburg, be sure to add the following items to your checklist:
Book your accommodation
As one of the most popular tourist destinations in the US, vacation rentals in the Great Smoky Mountains and its nearby towns of Gatlinburg and Pigeon Forge tend to fill up quickly. So it's important to act fast to ensure you're able to book decent accommodation.
Gatlinburg has many rental options available – from hotels to condominiums. But book a cabin to truly enjoy this place in all its glory. You can get a cabin with multiple bedrooms and additional amenities, including game tables, outdoor fire pits, indoor pools, etc.; they're like a home away from home. Some cabins also provide a scenic view of the wilderness. You can also rent out budget-friendly options if you don't want to burn a hole through your wallet.
Visit The Village
The Village in Gatlinburg is a unique experience that provides abundant shopping opportunities for gifts and souvenirs to take back home. If you plan on going on a hike in the Great Smoky National Park, stop by Day Hiker for all your hiking needs, including trekking poles, daypacks, trail guides, etc. You can also relax here and indulge your sweet tooth cravings with everything from ice cream to donuts.
And if that's not enough, participate in Gatlin's Escape Game – a one-of-a-kind escape room called the Masters of Magic. You'll have to perform and solve a variety of magical tricks and puzzles to see if you have what it takes to become a Master of Magic!
Bring along sturdy shoes
Gatlinburg is situated among mountains and forests and offers many outdoor adventures. You're going to be doing a lot of walking and hiking. There are over 00 miles of trekking trails in the Great Smoky Mountains, some of which begin from Gatlinburg. So be sure to bring along a sturdy pair of shoes.
Moreover, if you're visiting Gatlinburg during winter, you may want to bring waterproof boots or shoes with good insulation to keep your feet warm and dry in the snow.
Use the Gatlinburg trolley
Walking around Gatlinburg may seem like a great idea, but it can quickly become exhausting with so much to see and do. Luckily, there's a better way to get around this charming town – hop on the Gatlinburg trolley and avoid navigating busy streets during peak season. You'll be able to save a pretty penny on your vacation since the trolley is free of charge.
With convenient routes to most of Gatlinburg's popular tourist attractions like the Convention Center, the Arts & Crafts Community, and the Great Smoky Mountain National Park, the Gatlinburg trolley is the best option for a quick commute around town.  
Visit the Hollywood Star Cars Museum
At this museum, you can marvel at an impressive collection of vehicles that have starred in some of Hollywood's most iconic films, such as the Batmobile from Batman Returns, the Ecto-1 van from Ghostbusters, and the DeLorean from Back to the Future. In addition to movie cars, the museum also houses several vintage automobiles once owned by famous celebs like Paul McCartney and the Beach Boys.
Whether you prefer to take a guided tour or explore this attraction on your own, you wouldn't want to miss the opportunity to snap a commemorative photo behind the wheel of your favorite Hollywood car.

Take a Zipline
CLIMB Works offers two equally thrilling ways for adventurous visitors to experience the area's stunning natural landscape – the Mountaintop Zipline and the Treetop Zipline. 
The Mountaintop Zipline includes a two-hour adventure package that offers visitors the chance to experience five exhilarating zip lines, four aerial bridges, a platform rappel, and an ATV tour on the mountain's summit. On the other hand, the Treetop Zipline package includes nine world-class zipline courses and three sky bridges that provide an unparalleled view of the lush canopy of the Smoky Mountains.
Try some mini-golf
You can play a few rounds of mini-golf while admiring the majestic beauty of the mountains in the backdrop. Visitors must take a tram ride up to the top to begin their game. The course features typical hillbilly and redneck decorations, including outhouses, moonshine stills, and farm equipment. It's important not to put it too hard, as your ball could roll down the mountain.
Test your courage at the Mysterious Mansion
The Mysterious Mansion on River Road is considered Gatlinburg's oldest and most frightening haunted house. This three-story Victorian mansion features concealed passages, twisted staircases, and eerie dim hallways that make it the ideal attraction for people with a knack for spooks and thrills. Staying alert is essential since startling and eerie surprises lurk around every bend at the Mysterious Mansion.
Don't forget to take your camera
Gatlinburg is a gorgeous, gorgeous town. Whether you're in the town center or heading out into the Smokies, you're bound to come across some spectacular views, including mountains, trees, wildflowers, black bears, sunsets, and even a starlit night sky. Not having a good camera and handy photo equipment would be like missing the opportunity of a lifetime to capture some breathtaking shots. So ensure you bring a good quality digital camera or a phone that can take great pictures.
Conclusion
Gatlinburg is the perfect destination for anyone looking for an adventure-packed vacation in the mountains. So if you're planning a trip, include a comprehensive itinerary to make the most of your days in this charming town. Be sure to include the items mentioned above in your to-do list so you have a blast and are able to create memories that last a lifetime.