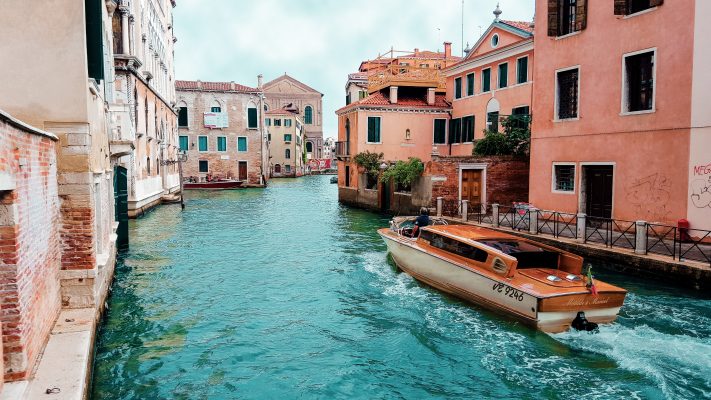 The lovely town of Gatlinburg, TN, is nestled in the foothills of the Great Smoky Mountains and is a famous destination for sightseers from all over the globe. 
Its beautiful natural surroundings, fascinating downtown area, and endless activities make it the ideal place to flee the daily grind and enjoy a peaceful holiday. 
According to the Gatlinburg Convention and Tourist Bureau, the town draws over 11 million tourists annually, making it an extraordinarily sought-after vacation spot within the southeastern United States. 
Continue reading to discover some exciting things you can't miss if you plan to visit Gatlinburg and want to create lasting memories!
Unwind in a cozy cabin:
For the real Gatlinburg experience, staying in a cabin is a must. You're close to nature and have stunning views of the Great Smokies. 
When you escape to the serenity of the highlands and unwind in a charming cabin, you're reminded of how beautiful it is to get away from a life devoid of tranquility. 
Imagine waking up to the sweet melody of chirping birds and relishing a warm cup of coffee while gazing at the stunning mountain views from your porch. 
Moreover, you can even whip up a delicious meal in the fully equipped kitchen or head into town to indulge in some of the local delicacies. And for those lazy days, snuggle up with a book or your favorite movie by the fireplace.
Get in touch with Gatlinburg vacation rentals to learn more about rates, features, and availability. 
Visit the Ripley's Aquarium
Head over and witness the stunning world of the sea at Ripley's Aquarium. This incredible spot is home to more than 10,000 sea creatures from all corners of the planet, making it a must-see attraction for people of all ages.
Stroll through underwater tunnels and come head-to-head with sea creatures like sharks, stingrays, and sea turtles. 
But one of the real standout features of the aquarium is the Penguin Playhouse – a perfect place to hang out and observe the little penguins as they waddle and swim around in their enclosure. 
But if you want a truly remarkable experience, why not plan a sleepover at the aquarium? Spending the night engulfed with sea creatures is an adventure you'll never forget. 
Imagine drifting off to sleep to the soothing noise of the ocean and awakening to the sight of sharks and rays swimming right in front of you!
Experience Ober Gatlinburg:
Prepare for a year-round adventure at Ober Gatlinburg! During the winter, it's a popular skiing and snowboarding destination. 
But don't worry if you don't know how to do either; you can still have fun with snow tubing or ice skating. And if you desire to try something new, sign up for a ski lesson.
The resort evolves into a playground for outdoor enthusiasts during the summer. Take a cable car ride to the top of the mountain and immerse yourself in the scenery. You can hike, rent a mountain bike and take an exciting ride down the Alpine Slide.
Animal enthusiasts will love the Wildlife Encounter, where they can observe and learn about various local species, such as black bears, river otters, and birds of prey. Indulge in close-up interaction with some animals during a feeding or petting session.
Go ziplining:
Take a leap of faith and soar through the treetops on a sensational zipline adventure in Gatlinburg. With various zipline routes to select from, it's a fun and memorable way to bond and make memories for individuals, couples, families, and groups of friends. 
As you zoom through the forest, you'll be surrounded by incredible panoramas of the mountains and the thick greenery of the forest canopy. It's an amazing opportunity to eye the beauty of Gatlinburg from a different angle.
At night, you zip through the darkness with only the stars and moonlight to guide you to an even more exhilarating experience.
Head over to Gatlinburg SkyBridge
As the longest suspension bridge in North America, it provides unparalleled vistas of the Smoky Mountains. The SkyBridge, which spans 680 feet and is suspended 140 feet above the ground, is not for the faint of heart.
The true thrill comes from the moment you climb onto the SkyDeck, which has a glass bottom. You can glance down at the forest below and feel like you're walking on air. It's an unbelievable experience and one you won't forget anytime soon.
The SkyBridge is open all year round, and with its convenient location near downtown Gatlinburg, it's easy to fit into your itinerary.
Explore the Gatlinburg Craftsmen's Fair 
Held every October, the Gatlinburg Craftsmen's Fair is a must-see for anyone who adores handcrafted and artisanal goods. 
Visitors will see handmade goods such as ceramics, woodcarving, and painting by local artists at work and learn how they craft their one-of-a-kind creations.
The Gatlinburg Craftsmen's Fair is ideal for finding unique souvenirs and presents. You can choose from jewelry, pottery, candles, and more. Because everything is handmade, every item is distinctive.
Visit the Great Smoky Mountains National Park
The Great Smoky Mountains National Park is one of the most visited parks in the United States. It encompasses lush forests and lots of activities. 
You can go hiking or horseback riding with the family, pass through rivers and waterfalls, or head towards an observation top called the Clingman's Dome. 
If you want to stay on the low grounds and love taking pictures, there is an abundance of wildflowers that bloom all year round. 
Moreover, the Great Smoky Mountains National Park is also home to black bears, bobcats, coyotes, elk mountain lions, and more than 60 native fish species – so we suggest going with a guide to ensure you're safe. 
Conclusion 
In conclusion, Gatlinburg is a quaint mountain town with many attractions. Whether you want to relax in nature, have an exciting time, or learn about the area's rich history, it is a beautiful destination that attracts millions of visitors annually. 
Before going, we suggest you book accommodation, plan and set a budget because it can get expensive. We hope this article covered everything, but if you think we missed something, let us know in the comments below.