The magnetic allure of Santiago, Chile, beckons travelers from around the globe. Whether it's for business or leisure, flights to Santiago Chile open the door to a city where history and modernity, nestled amidst breathtaking mountains, beautifully collide.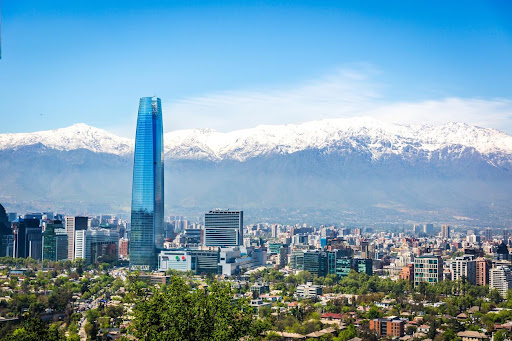 But how do you get there? What's the best route? And more importantly, how do you get the most value for your buck?
Flights to Santiago Chile, the golden ticket to your next great adventure! Before you jump on board, let's unpack some essential tips and tricks to make your journey smoother.
Direct Flights From USA to Santiago Chile: The Fast Track
Nothing beats the convenience of a direct flight. You hop on a plane in the USA, and in a matter of hours, you're touching down in Chile's vibrant capital. 
Direct flights from USA to Santiago Chile are increasingly popular, offering an efficient way to traverse the hemispheres. Airlines have caught onto this demand, with many big names adding non-stop routes to their roster.
Pocket-Friendly Options: Cheapest Flights From USA to Santiago Chile
Traveling on a budget? Don't fret! While direct routes offer speed and convenience, they might not always be the kindest to your wallet. If you're more flexible with your time, consider indirect flights. 
While they might be a tad longer, they can provide significant savings. Make sure to keep an eye out for deals, and set flight alerts to grab the cheapest flights from USA to Santiago Chile. Sometimes, a little patience can save a lot of pennies.
Source: IStock 
Santiago Beyond the Airport
Once you land from your flights to Chile Santiago, the real fun begins. Santiago is a smorgasbord of culture, history, and natural beauty. 
From the vibrant street art in Barrio Bellavista to the panoramic views from San Cristóbal Hill, every corner of Santiago promises a new story. And let's not forget Chilean cuisine. Ever tried a 'completo'? It's a local hot dog loaded with ingredients that will make your taste buds dance!
Making The Most Of Your Santiago Experience
To truly relish the Santiago experience, venture beyond the city. Wine lovers can't miss the Casablanca Valley, famous for its delectable white wines. 
If nature's your thing, the nearby Andes Mountains provide hiking opportunities galore. After a day of exploring, nothing beats a relaxing evening at one of Santiago's hip rooftop bars, gazing at the twinkling city lights.
A Few Quick Tips Before You Fly
Seasons Matter: Santiago has a Mediterranean climate. Plan your flights to Santiago Chile depending on whether you want to soak in the sun during summer or relish the mild winters.

Language Prep: A basic grasp of Spanish will go a long way. Most Chileans appreciate it when you make an effort to communicate in their language.

Connectivity: Santiago's metro system is one of South America's most modern. It's an efficient way to zip around the city.
Traveling Light or Heavy? Santiago's Shopping Scene
Ever wondered what Santiago has in store for shopaholics? Well, if you're considering whether to pack light or indulge in retail therapy on arrival, here's a quick tip. 
Santiago boasts a range of shopping options, from upscale boutiques in the swanky Las Condes district to handicraft markets like Los Dominicos, where you can find unique souvenirs and artisanal crafts. If you've saved some luggage space, you're in for a treat!
Dive into Chilean Festivities
One of the best ways to immerse yourself in Chilean culture is by timing your trip with local festivals. The Fiesta de la Vendimia is a must-visit, celebrating the grape harvest with wine, dance, and music. 
Or, if you're around in September, the Fiestas Patrias brings parades, rodeos, and traditional dance 'cueca' to the streets of Santiago.
Santiago's Culinary Trail
Beyond the 'completo,' Santiago offers a culinary world waiting to be explored. The Mercado Central is more than just a market; it's a haven for seafood lovers. 
For the more daring, a taste of 'curanto' , a traditional dish made by cooking meat, seafood, and potatoes over hot stones in a hole in the ground is a must. 
From upscale restaurants serving fusion dishes to street stalls dishing out local favorites, Santiago's food scene is a journey on its own.
Must-Visit Places Near Santiago
While Santiago itself is a treasure trove of experiences, its surrounding areas offer a plethora of attractions that are too irresistible to miss.
Valparaíso 
Just a 90-minute drive from Santiago, Valparaíso is a coastal gem with its colorful buildings, historic elevators, and labyrinthine alleys. Known for its bohemian spirit, street art, and beautiful views of the Pacific, it's a UNESCO World Heritage site that will steal your heart.
Viña del Mar 
Often termed the 'Garden City', Viña del Mar is Valparaíso's sophisticated neighbor. With beautiful beaches, a bustling seafront, and the famed International Song Festival, it's a contrast to the artistic vibes of Valparaíso.
Cajón del Maipo 
Nestled in the Andes, just southeast of Santiago, Cajón del Maipo is perfect for those looking for a nature retreat. Whether it's hiking, white-water rafting, or relaxing in the El Yeso Reservoir's turquoise waters, this canyon provides a refreshing escape.
Pomaire 
A haven for craft lovers, Pomaire is a small town known for its pottery and clay works. Just an hour's drive from Santiago, visitors can explore workshops, buy handmade crafts, and indulge in the town's famous giant empanadas.
Ready, Set, Fly!
Every journey has its quirks, and a flight to Santiago is no exception. The takeoff, the little turbulence jolts, the anticipation of landing, and the exhilaration of setting foot in a new city it's all part of the thrill.
Source: IStock 
With a blend of patience, a pinch of planning, and a dash of adventurous spirit, flights to Santiago Chile can be the beginning of a memorable South American odyssey. Here's to new adventures, tasty 'completos', and the unforgettable stories you'll soon be sharing.