The Isle of Wight, located just off England's southern coast, is a picturesque island renowned for its stunning landscapes, historic sites, and family-friendly activities. Planning a family holiday to this beautiful island? Here are some top activities to ensure everyone has an unforgettable experience: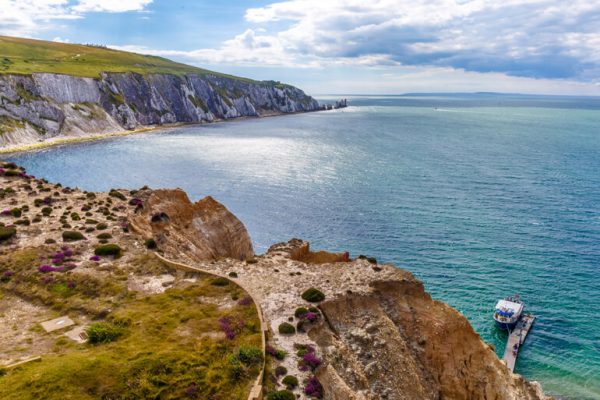 Beaches Galore: The Isle of Wight boasts several award-winning beaches perfect for families. For instance, the southeast towns of Sandown and Shanklin are popular for their golden sands and crystal-clear waters, while Ryde has three beautiful beaches with attractions and refreshments nearby.

Visit Tapnell Farm Park: Rain or shine,

Tapnell Farm Park

offers endless fun. Kids can bounce on giant pillows, race on pedal go-karts, play crazy golf, or slide down sledge slides. The farm also houses a range of animals like wallabies and meerkats, giving families a chance to meet and learn about them on

Isle of Wight holidays

.

Explore Historic Sites: The island is home to a plethora of historic sites. From castles to ancient ruins, there's something for history enthusiasts of all ages.

Seaside Towns: Cowes and Newport, located to the north, are bustling hubs brimming with activities. Wander through quaint streets, indulge in some shopping, and enjoy delectable local cuisine at cafes and restaurants.

Outdoor Adventures: For families looking for a dose of adventure, there are numerous hiking and biking trails crisscrossing the island, offering stunning views of the coastline and lush countryside.

Year-Round Attractions: Many of the island's tourist attractions are open throughout the year, ensuring there's always something to do regardless of when you visit. Be sure to check out local events and activities listings, as there's often something exciting happening.

Take a Ferry Ride: A ferry ride to the Isle of Wight itself can be a delightful experience, especially for children. The journey offers stunning views of the island and the surrounding waters.

Local Cuisine: Don't miss out on the island's gastronomic delights. From fresh seafood to

traditional English fare

, there's something to tantalize every palate.
To make the most of your Isle of Wight holiday, consider planning your itinerary in advance. There's a wealth of information available, including recommended day-out ideas and details on attractions and events. With its mix of natural beauty, historic charm, and family-friendly activities, the Isle of Wight promises a holiday that both young and old will cherish.