Every Friday I'll be sharing a photo from someplace in my travels.
This week's photo is from my trip to Dotonbori in Osaka, Japan.

Dotonbori is usually at the top of the list for anyone traveling through Osaka. As a single street, running alongside the Dotonbori Canal, this area was once notorious as a red light district. While you still might find a shady bar or two, this reputation is long gone. Today this area is home to many restaurants and shops– and with Osaka being dubbed as "Japan's kitchen", it is a place you surely should not miss!
Living on the outskirts of Osaka, I often frequented this area during the day, but rarely got to see what went on at night.  Before leaving Japan I knew I needed to visit once all the famous billboards were lit up. I was glad when I finally saw the magic of Dotonbori at night and captured this shot featuring the famous Glico ad. Installed in the 1930s, this ad is well-known all across Japan and as such you will often see people stopping to pose for photos in front of it.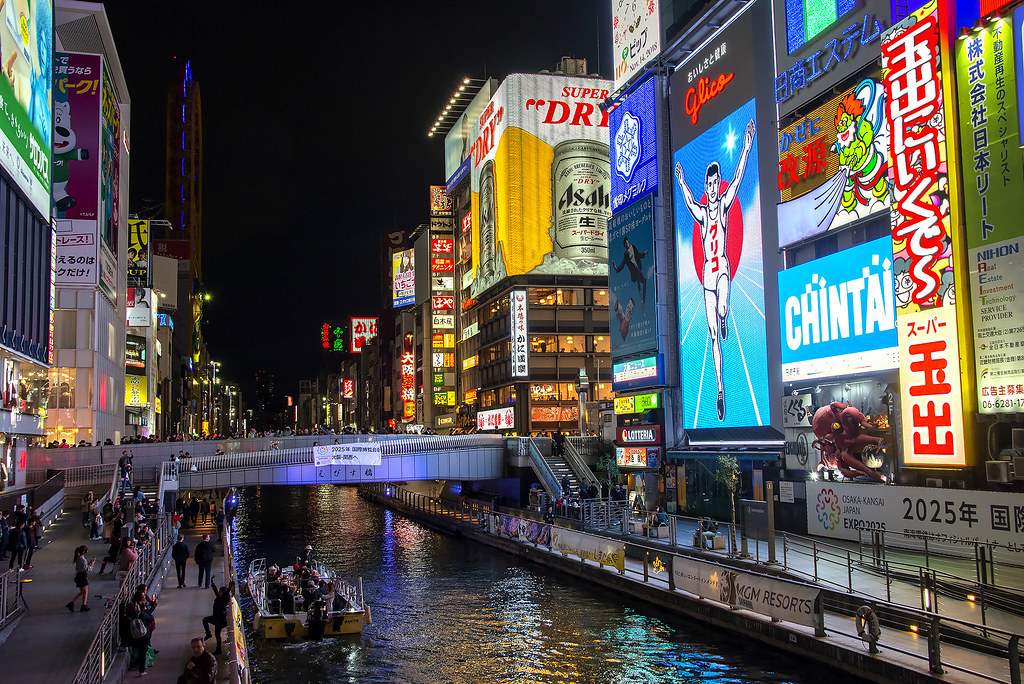 So whether you go during the day or at night, Dotonbori is a must if you're ever in Osaka!