As everyone begins putting up their Christmas lights to celebrate the season, the city of Kobe, Japan puts up magnificent displays of lights as well– only these lights aren't for Christmas cheer. Each year in December, the Kobe Luminarie is held for 12 days.
This light festival commemorates the Great Hanshin Earthquake of 1995. The very first Luminarie was held around the 1st anniversary of the catastrophe in order to give hope and courage to the citizens of Kobe.  This event created so much inspiration in all of the citizens that it has become a tradition and is still going strong.
The Kobe Luminarie continues to symbolize the hope and strength of Kobe citizens.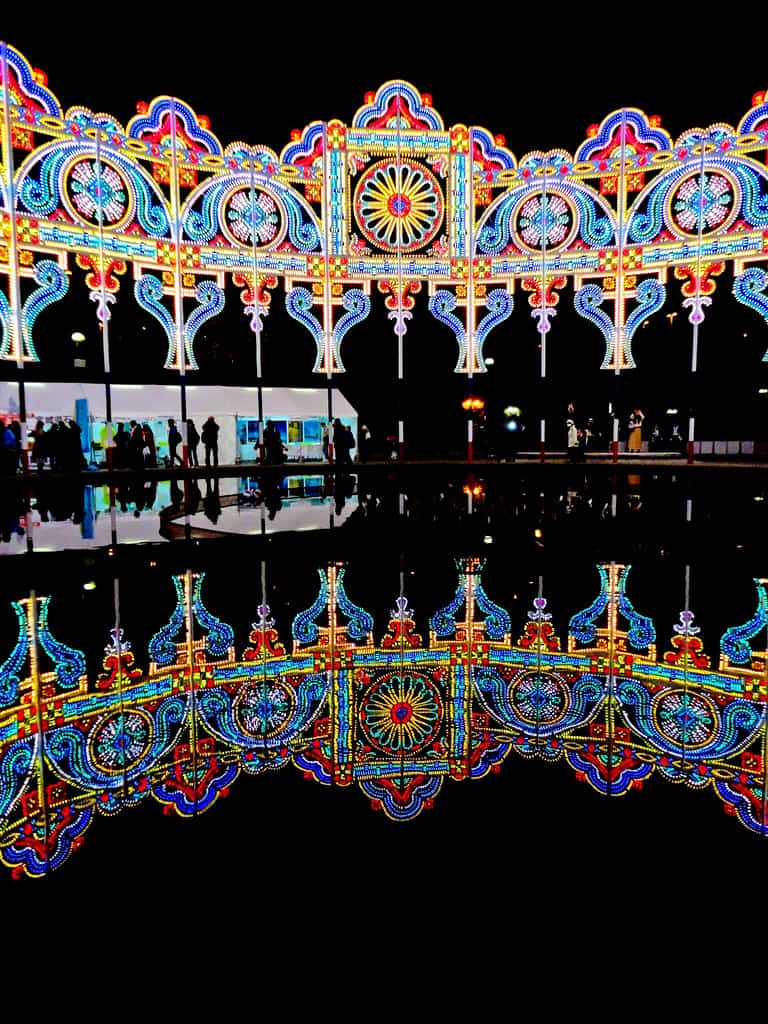 I was fortunate enough to be able to visit during the 17th anniversary in 2011, so all of these photos are from then. The light displays are simply breath-taking, with each individual bulb being hand-painted.
Apart from all the light installations, vendors are also set up around the area selling food, gifts and holding games for the children.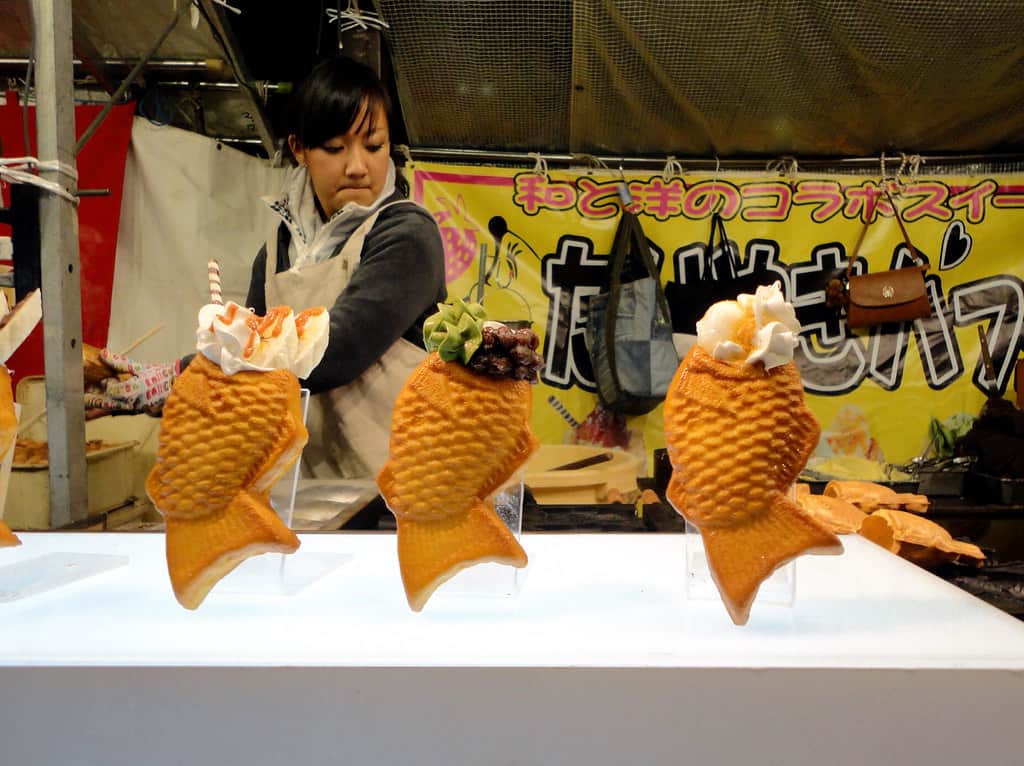 The Kobe Luminarie is a wonderful event that everyone should take the time to appreciate if given the chance.
Each year 3-6 million people visit Kobe, Japan for this particular event. And although it marks another anniversary of such a horrible disaster, it is amazing to see everyone still coming together, still filled with such hope and compassion for the people of Japan.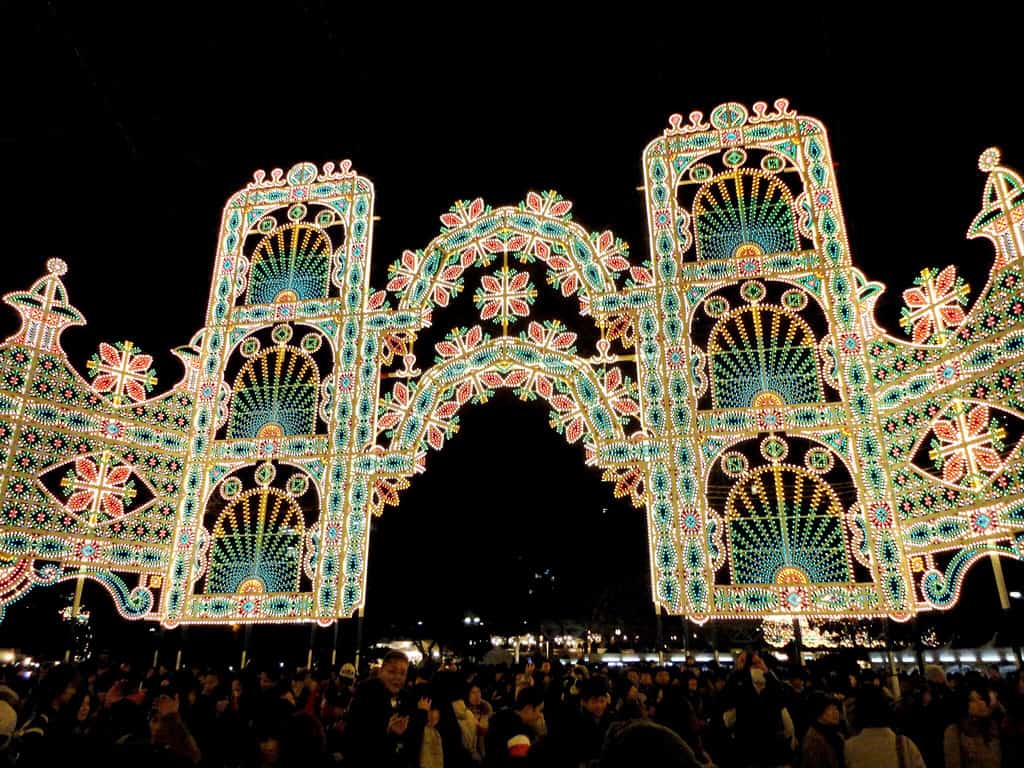 More information can be found on the Kobe Luminarie website (sorry, Japanese only– please feel free to get in touch if you'd like to attend and I can translate the information for you!)
How to get there: The Kobe Luminarie takes place between the 元町駅 (Motomachi) and 三ノ宮駅 (Sannomiya) stations on the Hanshin Railway. Exiting at either of these stations will bring you to the event.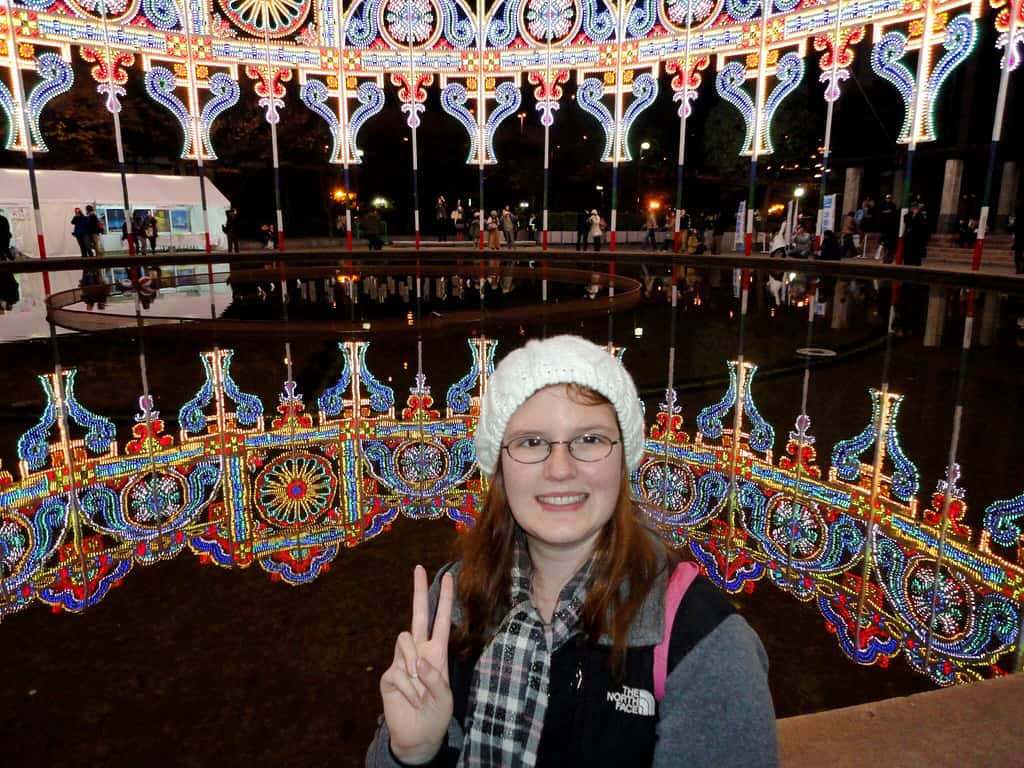 HAVE YOU BEEN TO THE KOBE LUMINARIE? TELL ME YOUR EXPERIENCE!