Every year thousands of people visit Thailand. Tours have become one of the most popular ways to see and do things around the country. When in popular tourist areas such as Bangkok or Phuket, you can't walk more than a block without passing multiple tour agencies.
Every tour offers a slightly different itinerary and price–it was a little overwhelming deciding which tour to book. We constantly we found ourselves running back and forth between booths trying to figure out what we wanted in a tour and what price we wanted it for, all while getting harassed by the vendor. We had no clue if any tour company was better than another. Google had failed us when there were hardly any reviews to find online.
We ended up picking our tours completely at random because the times were convenient and we were able to haggle the prices down quite a bit.
The first tour we chose was through Nikorn Marine–a tour group based in Phuket.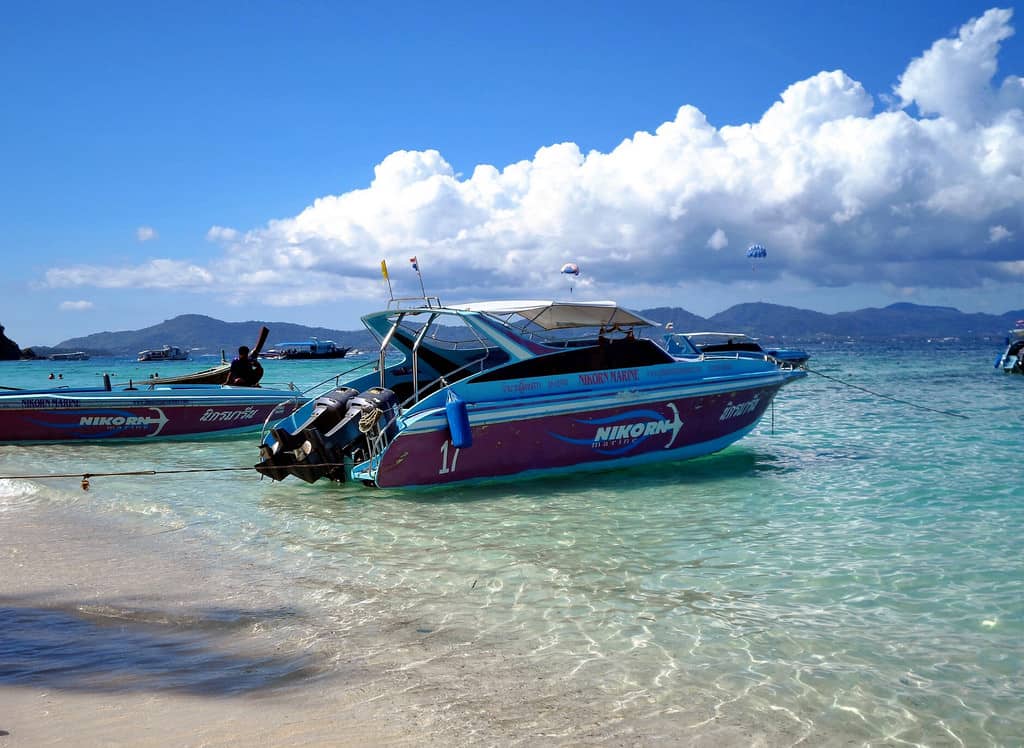 Due to the time and our schedule we opted for the Coral Island (Koh Hae) half-day tour. The tour itinerary was as follows:
| | | |
| --- | --- | --- |
| 12.30-1.00pm | : | Pick up from your hotel. |
| 1.30 pm | : | Departure from Chalong Pier to Coral island (Koh Hey) Snorkeling with colorful fishes and great coral reefs or sea activities. |
| 4.30 pm | : | Return to Chalong Pier and transfer to your hotel |
The tour included: air-conditioned transfers, snorkeling gear, life jackets, light snacks, beach chairs and insurance.
Prices were listed as 1,200 baht (USD $40) for adults and 800 baht (USD $25) for children. Never pay listed price for anything in Thailand. Haggle, haggle, haggle! By the time we were signing our names to book the tour, we both ended up paying the 800 baht child price.
 We were told for our particular hotel to be outside between 12:30-12:45 to wait for the van. Our van was right on time.
Our stop was second to last, so there weren't many seats left when we got in the van. It was kind of nice because they made one more quick pick-up and then we went non-stop to Chalong Pier.
Once at the pier everyone was fitted with life jackets and then we waited for the others to join. This was probably the worst thing about the trip. Everyone just kinda sat around doing nothing for 30 minutes while we waited for the boat to depart at 1:30. (However, I actually enjoyed this time because I was feeling super sick and needed the 30 minutes to relax before getting on a boat.)
At 1:30 we were all gathered together and led to the boat. Almost everyone on this trip consisted of families with children, one of which was only four months old. There were a few other couples, and small groups of friends, but no solo travelers.
This isn't the kind of tour where you can go and meet people to make friends. Seeing as everyone had slightly different plans for their time on the island (options included banana boating, parasailing, sea-walking or snorkeling), once we arrived we all went our separate ways.
The speedboat was great. Feeling the wind in your hair, passing smaller uninhabited islands, and being surrounded by perfect emerald water was both exciting and beautiful. I could've enjoyed staying on the boat longer, but the trip to Coral Island was only a short 15-minute ride.
The attendants helped everyone off the boat and we were then given a brief introduction of our guides and orientation. After that we had the next 2.5 hours to ourselves.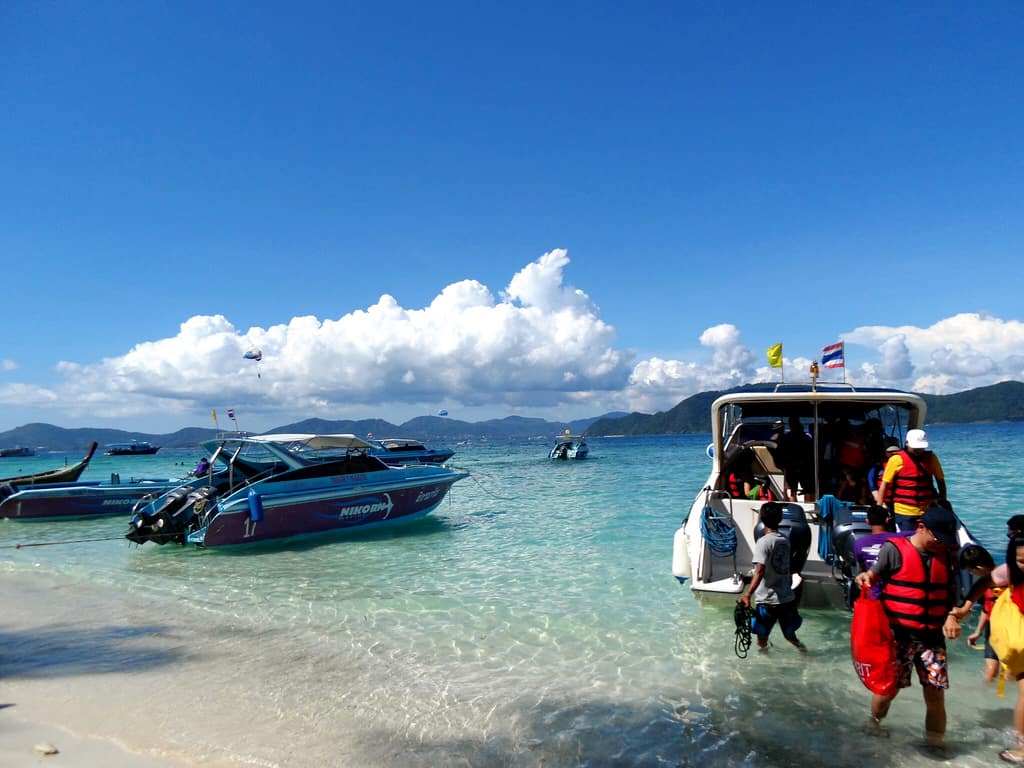 The first thing I think anyone noticed upon arrival was how gorgeous the water and sand was. After we were dismissed, everyone immediately pulled out their cameras to start taking pictures or ran to play on the shore.
It really was beautiful.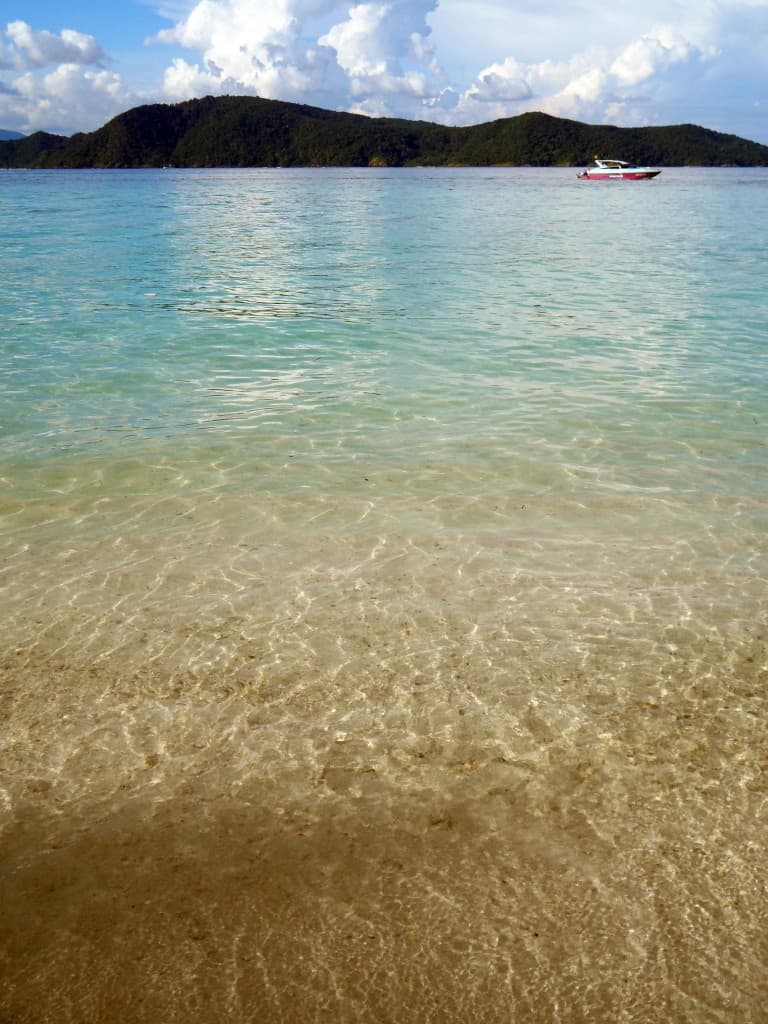 If you had signed up for extra activities you were taken to do those first. Lockers were available for purchase (100 baht) or you could just leave your belongings on the beach. The beach wasn't too crowded, it had maybe 4-5 other Nikorn Marine groups. We still decided it would be best to get a locker so we wouldn't have to worry about our belongings.
We explored the beach a little bit and got to watch as a few people from our tour group tried out parasailing.
After walking the extent of the beach, we decided it was time to try out snorkeling. So we grabbed our gear and headed towards the water. For your safety, Nikorn Marine sections off an area for you to snorkel in (because who wants to get hit by a boat when snorkeling…), so if you're looking for free range exploration of reefs this wouldn't be the trip for you.
You might worry that it gets overly crowded, which I'm sure in high tourist season (January) it could. But when we went it was just fine.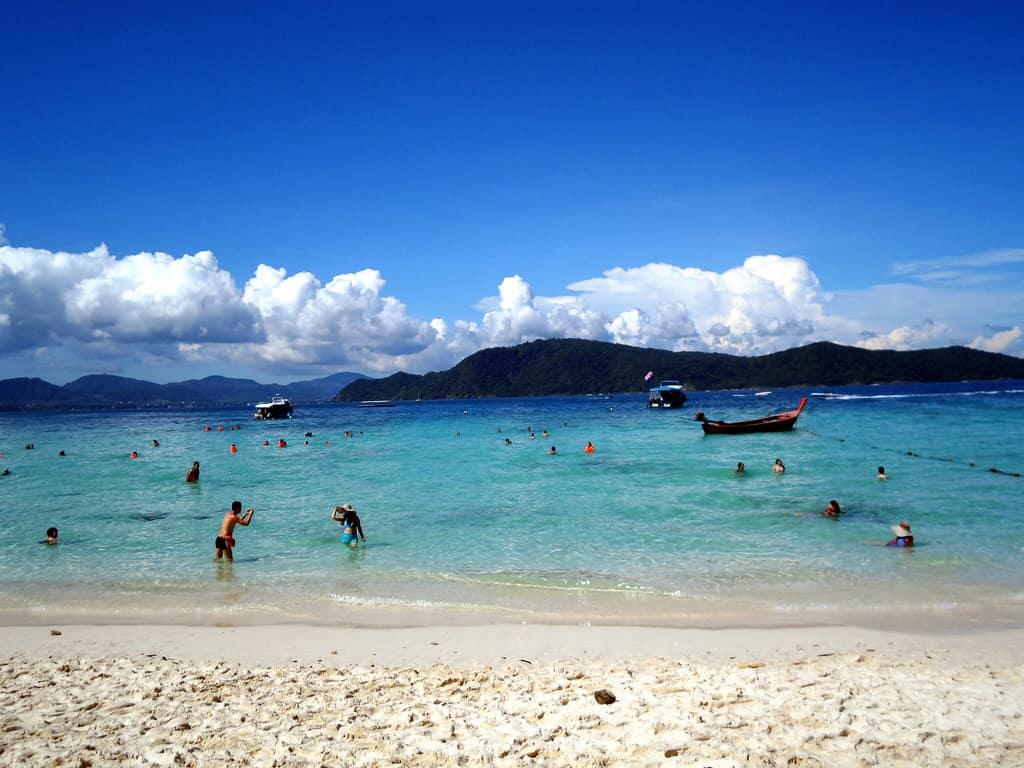 The snorkeling was great for seeing lots of tropical fish. We were able to spot parrot fish, dory fish, butterfly fish, banner fish and others I couldn't even name. As for coral, we saw some, but most of it was pretty dried up. I'm sure if we had been able to go further out (or to Banana Beach the other side of the island) we could've seen a lot more coral. Those who went on the sea-walk were able to see a lot.
After a bit of snorkeling we just relaxed on the beach chairs we were given for the day. I was worried the amount of time for the half-day tour would be too short and feel rushed, but it was perfect.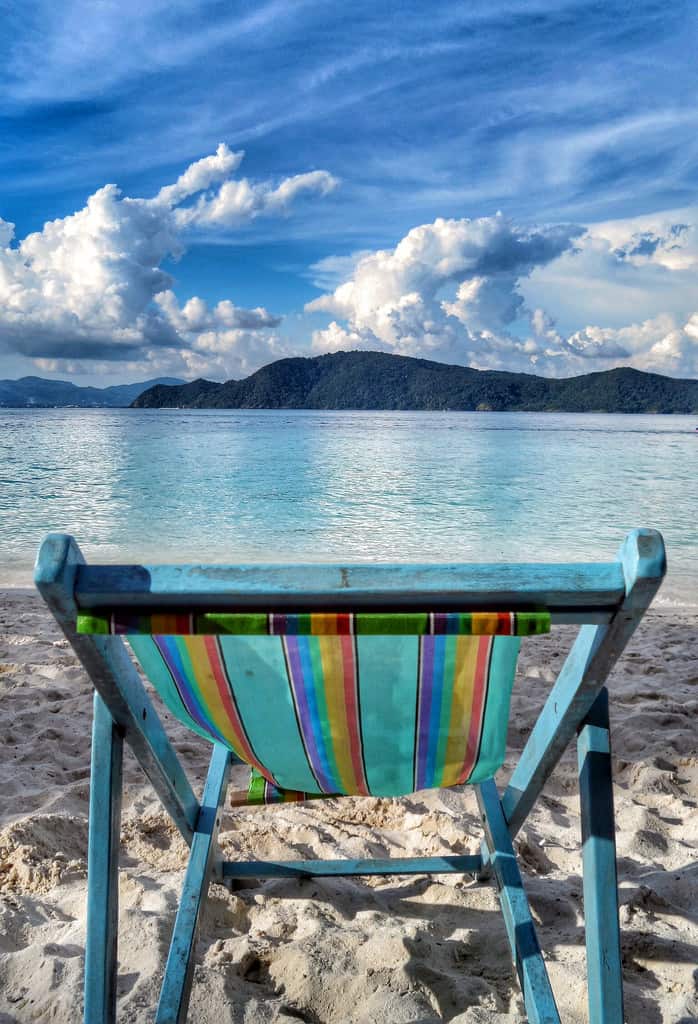 The trip back was just as quick and easy as the ride there, and everyone was promptly dropped off at his or her respective hotel.
Would I Recommend the Tour?
Yes!
The prices were good, the vans were on time and efficient, and all we had to do was show up and relax. Unlike other tours, they didn't try to push a bunch of extra expenses on us– they did try to sell everyone a photo with frame, but we never felt like they were being pushy (rare in Thailand). We simply said no and that was the end of it. It was great to just join a quick tour without having to hire our own cab, boat, etc.
As mentioned before the only real downside was having to wait a while for the boat to leave, or if you were hoping to meet other travelers on the tour. But other than those two small factors, the tour was great.
If I go back to Thailand will I be booking through them again? If given the chance–Absolutely.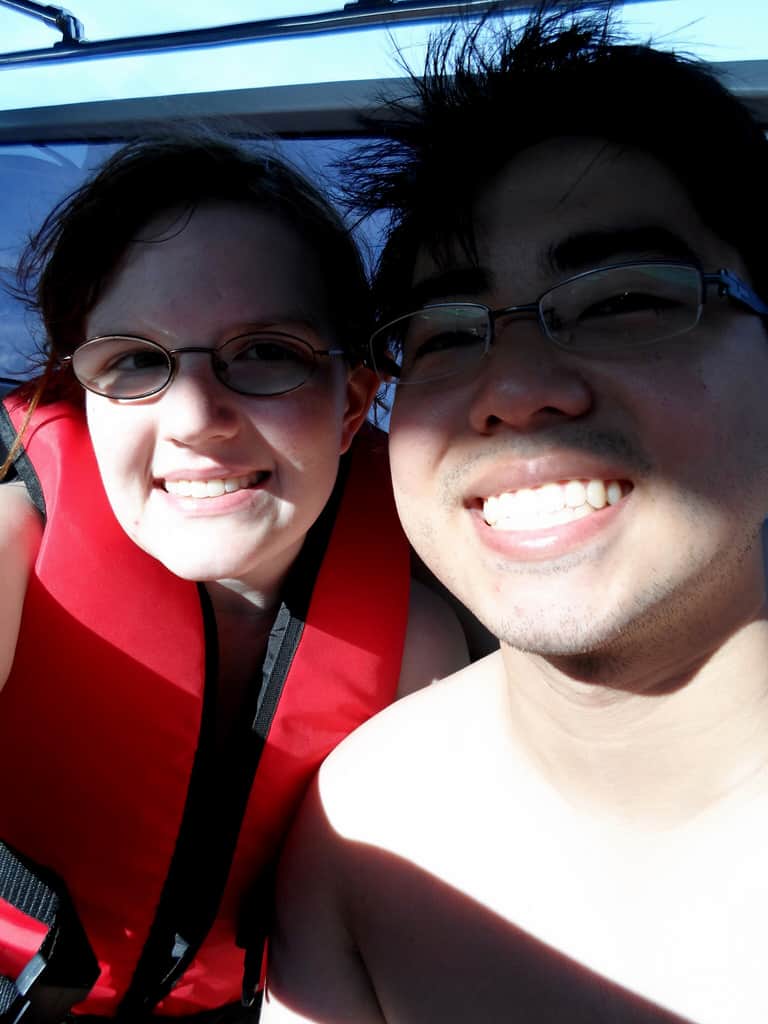 Have you experienced tours in Phuket?