Every Friday I'll be sharing a photo from someplace in my travels.
This week's photo is unexpectedly from the Deutscher Weihnachtsmarkt in Japan.
Christkindlmarkts are popular during the holidays and seem to find themselves in every major city in the western world. Growing up it became tradition to pay a visit to the one held downtown Chicago, and I was a bit sad that I'd be missing out the year I lived in Japan. I would have never expected to see one in Asia, so you can imagine my surprise when a Weihnachtsmarkt appeared right where I was living in Osaka.
Colorful gingerbread-like houses began popping up in early December around the bottom of the Umeda Sky Building. Although the Umeda Sky Building is a popular tourist attraction, it is a bit out of the way for most normal foot traffic. Many more convenient locations for the Weihnachtmarkt come to mind, but maybe the location is due to the fact that the Umeda Sky Building's 35th floor is home to the Consulate-General of Germany.
Regardless of location choice, it was an enjoyable time seeing the stalls while sipping hot glühwein and eating glücksschwein (literally meaning "lucky pig", glücksschwein is marzipan shaped as pigs).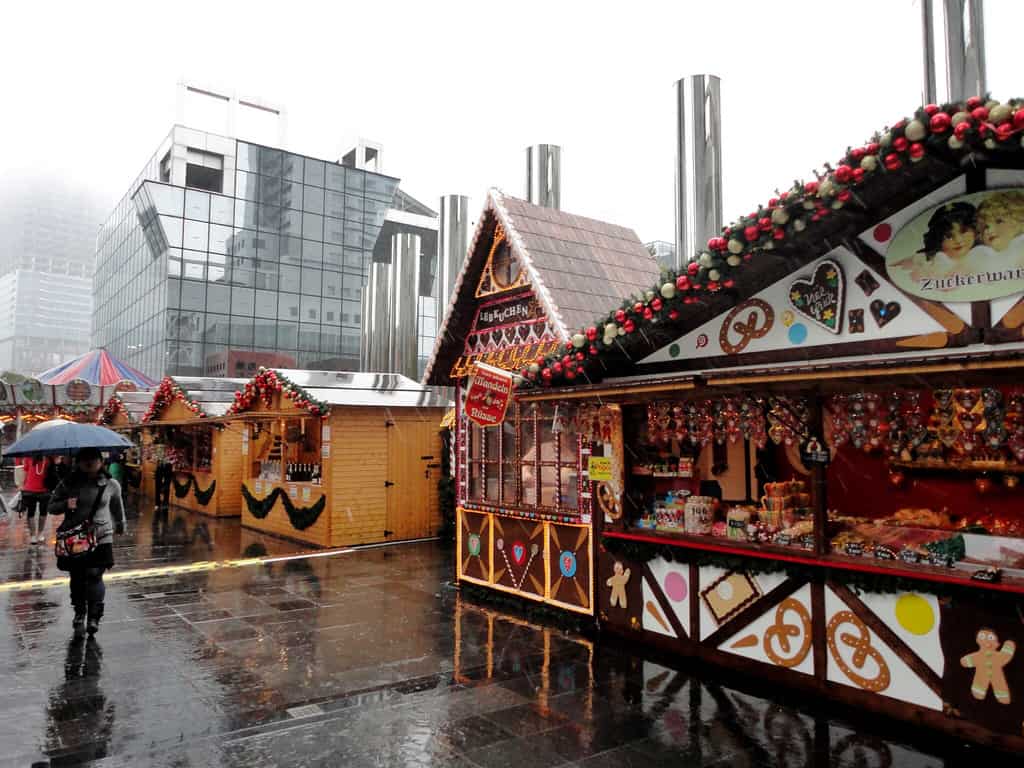 If you enjoyed this photo, please share it!