Every Friday I'll be sharing a photo from someplace in my travels.
This week's photo is from Chinatown in Singapore.
We were fortunate in that the night we were staying in Chinatown, there was a huge festival going on for Chinese New Year. The streets were shut down early in the morning to begin setting up, and the crowds began setting in around 7 pm. Finally after much anticipation the streets became filled with performances, firecrackers and dragon dances.
One of my favorite parts was the official lighting of a snake made out of handcrafted zodiac lanterns. The snake stretched almost the entire length of Chinatown. That's 355 ft! Currently they are awaiting the results to see if it breaks a world record.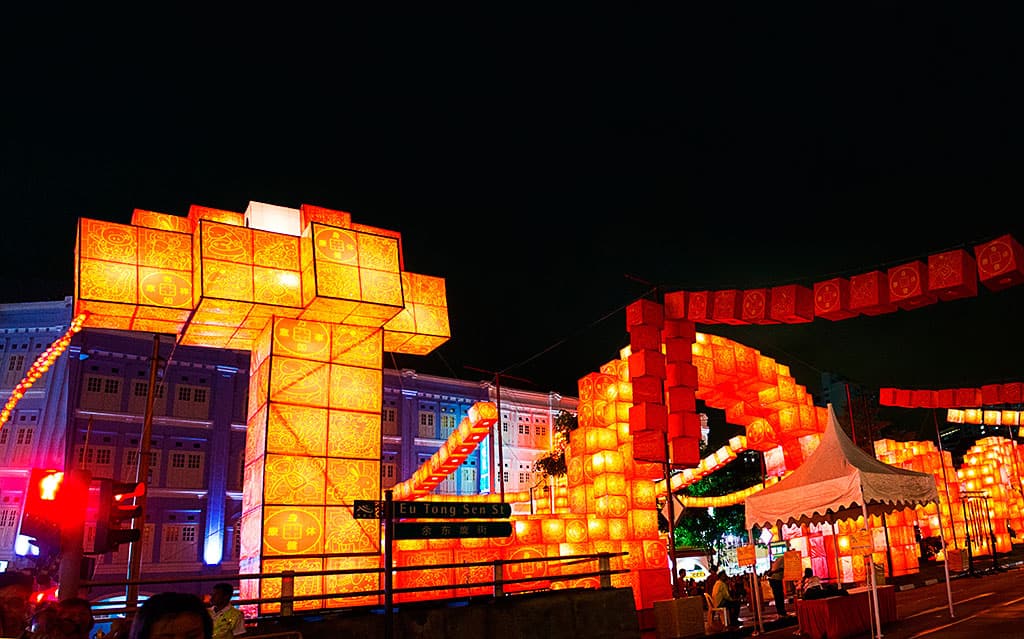 If you enjoyed this photo, please share it!