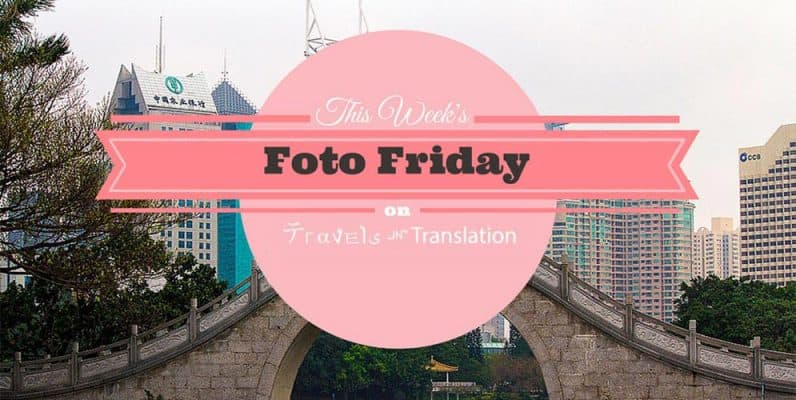 Every Friday I'll be sharing a photo from someplace in my travels.
This week's photo is from Lizhi Park in Shenzhen, China.
Due north of Hong Kong, Shenzhen is China's first Special Economic Zone (SEZ). A city just over 30 years old in a history of over 5,000 years, a lot of people will argue that this isn't the "real" China, but I enjoyed it as my first encounter anyways. While I'll admit that some parts of Shenzhen felt a bit off to me, there were other parts I really enjoyed.
Our first stop of the day was visiting Lizhi (lychee) Park which is famous for, go figure, all the lychee trees. In the summer people will be selling bags of lychees that were grown on the trees– this gives me reason to come back in summertime! This park is often called the "Central Park" of Shenzhen by the locals. Although it provided a nice respite from the strange city, what I enjoyed most were the traditional Chinese moon bridges and gardens with the vibrant modern city lurking in the background.
If you enjoyed this photo, please share it!