Every Friday I'll be sharing a photo from someplace in my travels.
This week's photo is of the sakura blossoms in Ueno, Tokyo.
With cherry blossoms blooming earlier than ever this year, we were worried we wouldn't get to see any by the time we arrived in April. Our first day in Tokyo we headed to Ueno Park (上野公園), a popular hanami spot, to try to catch what was left of the blossoms.
Although the park paths were no longer lined with cherry blossoms as far as the eye can see, we did find a handful of trees that were surprisingly still in full bloom. Many people were still sitting under the trees, enjoying hanami up to the last blossom. We had arrived just in time to get a few pictures. The sun was rapidly setting, which caused a natural illumination of the blossoms. It was extremely beautiful and made the petals look even more fragile. This was what we had come to Japan for.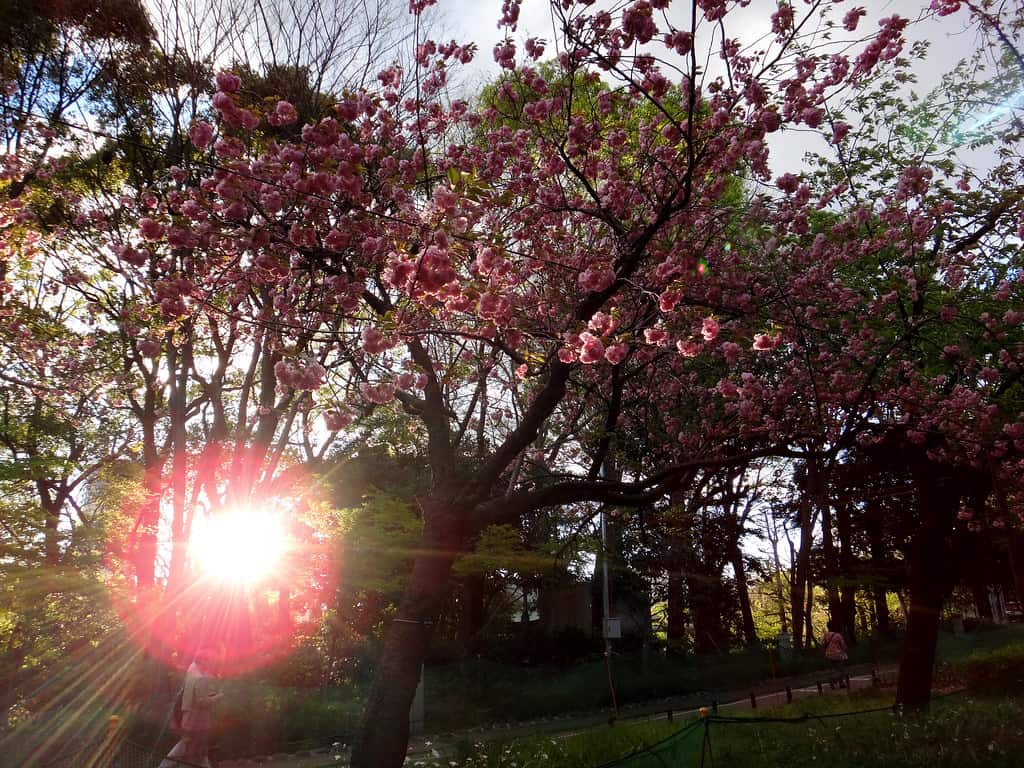 If you enjoyed this photo, please share it!