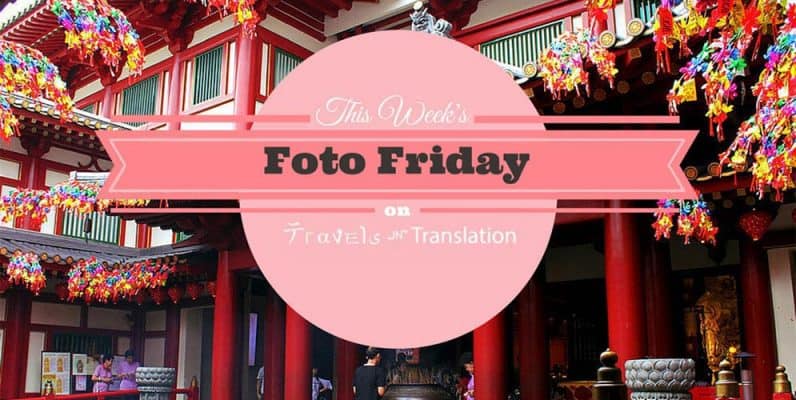 Every Friday I'll be sharing a photo from someplace in my travels.
This week's photo is from Buddha Tooth Relic Temple in Singapore.
One of my favorite parts of Singapore was getting to explore all the different religious temples and shrines. Since we were staying at a hotel in Chinatown, I of course had to check out one of the most famous temples– the Buddha Tooth Relic Temple. Even though this giant temple is less than 10 years old, it was built in Tang Dynasty architectural style and houses what Buddhist leaders believe to be the Sacred Tooth Relic of the historical Buddha.
Visiting around Chinese New Year, the temple was covered in even more festive decorations, which added to the popping colors of the temple.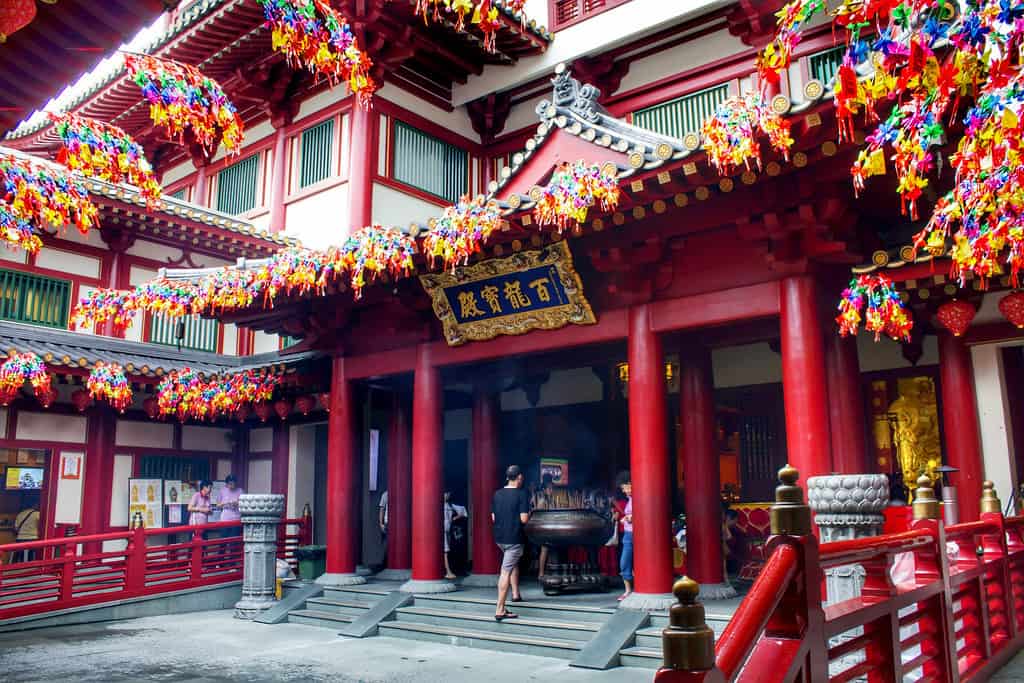 If you enjoyed this photo, please share it!