Earlier this week I showed you just how expensive one week in Japan can be, but choosing the right accommodation can help keep costs down. Accommodation will likely be one of your largest expenses and Japan offers a wide variety to choose from, so make sure to explore all your options.
Here's a look at some of the many types of accommodation in Japan, and the general price range for each.
WESTERN-STYLE HOTELS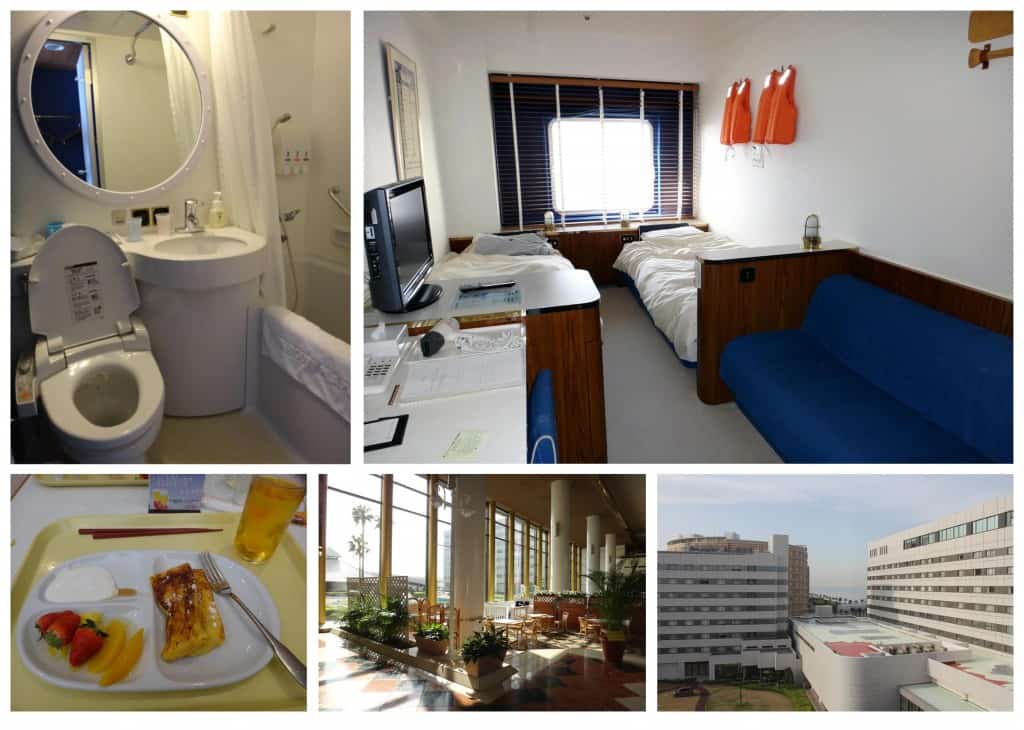 Western-style hotels and resorts can be found all across Japan, and most often the staff will speak English. Some will occasionally have single Japanese beds rather than one large king sized bed, but for the most part, these rooms look no different than any hotel room in the US. Complete with a private Western-style bathroom, these hotels will provide the most amount of space for a traveler, apart from renting a house or apartment.
Cost: ¥10,000 ($103 USD) and up.
Recommended For: Families and travelers who aren't concerned with budget.
Pictured: Sunroute Plaza Tokyo, 1-6 Maihama, Urayasu-shi, Chiba, Japan
BUSINESS HOTELS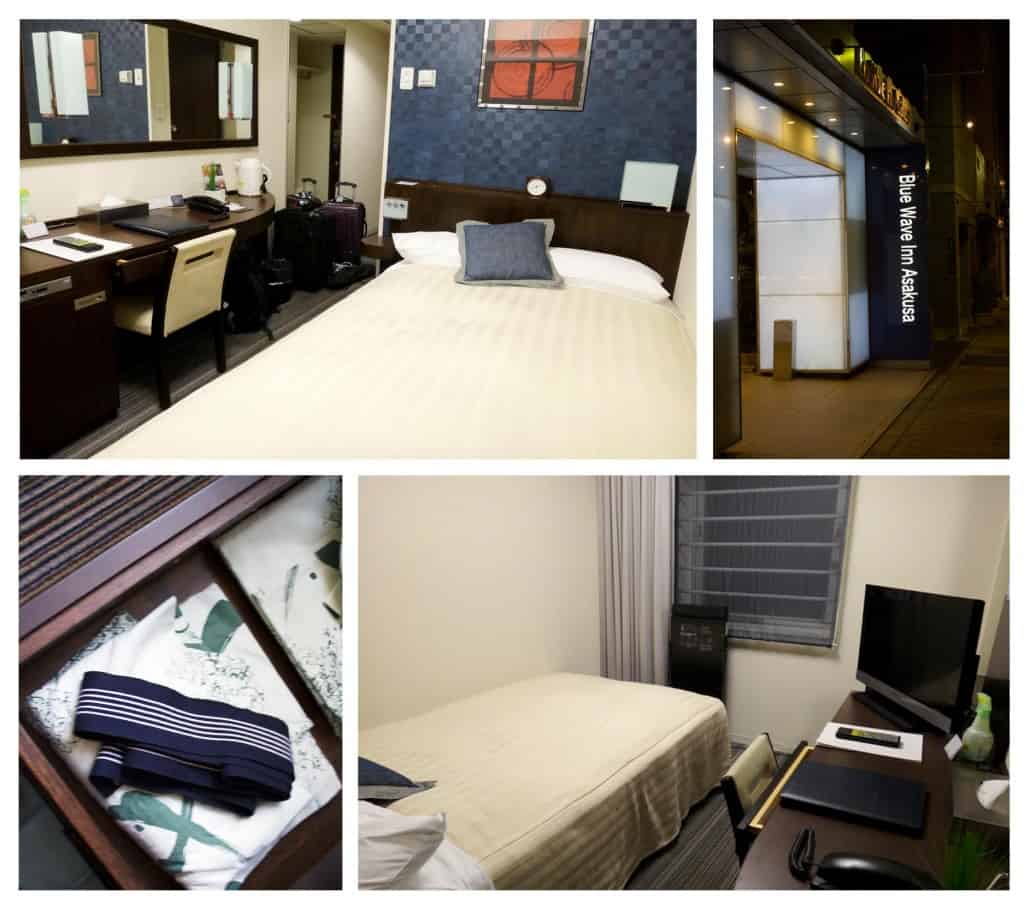 Not as nice as Western-style hotels but still nicer than private rooms in hostels, business hotels are just that, hotels for businessmen. Rooms are small and basic, but they're equipped with anything you might need including toothbrushes, yukata to sleep in, and the all important WIFI.
They also have private bathrooms and come with a fridge and electric kettle. There's nothing very special about these hotels, and most staff probably won't know any English, but they're one of my favorite accommodation options because they're relatively inexpensive.
Costs: ¥5,000-10,000 ($50-103 USD).
Recommended For: Although these hotels are made for business trips, I would also recommend them for budget-conscious couples and single travelers.
Pictured: Via Inn Asakusa, 2-33-7 Asakusa, Taito, Tokyo
RYOKAN
A must-try for anyone seeking a true Japanese experience, ryokan are traditional Japanese inns. The rooms here are complete with tatami floors and sliding doors. Popular with a lot of Western celebrities, ryokan can be very expensive, but are worth it to have an authentic Japanese experience even if just for one night.
The rooms are minimalist and most will only have a table and cushions to sit on. With a lack of furniture, just where do you sleep? At night, you'll pull out a futon– a thin mattress, which is stowed away during the day to save space. Be aware that most ryokan also have traditional-style bathrooms, which means no private toilets or baths.
Cost: ¥7,000-96,000 ($72-1,000 USD).
Recommended For: Cultural enthusiasts without a budget.
Pictured: Hoon-in Ryokan, 283 Koyasan, Koya, Ito, Wakayama
HOSTELS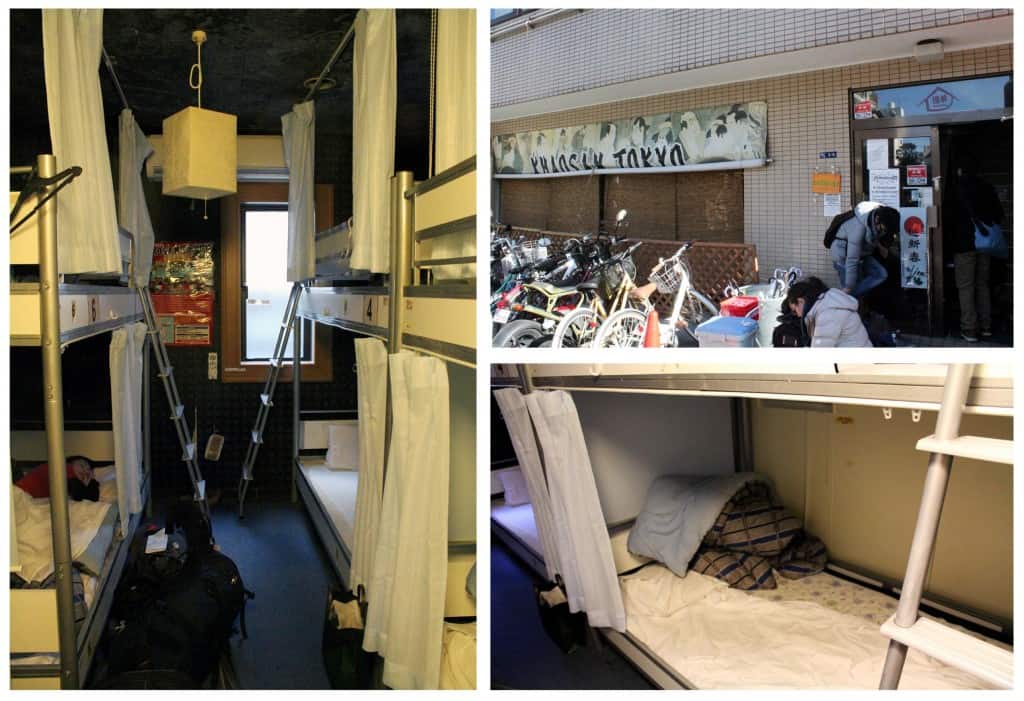 There are over 300 hostels in all of Japan, but unfortunately, hostels in Japan just aren't as cheap as elsewhere in the world. A mixed dorm room of 12 people is generally budget friendly, but if you're looking to book a private room you might want to reconsider. It's often cheaper to book at a business hotel than it is to stay at a hostel.
But you're a solo traveler and you don't mind rooming with others or paying the extra cash, a hostel might be just for you. You'll easily be able to meet other travelers if you hang out in the common areas, and the convenience of having an English speaking staff, a kitchen to cook in and free wifi, can make hostels worth while.
Cost: ¥2,000-5,000 ($20-50 USD) for mixed dorm rooms of 8-12 people; ¥5,000-8,000 ($50-85 USD) for private rooms.
Recommended For: Small groups or single travelers on a budget.
Pictured: Khoasan Tokyo Annex, 2-2-5 Higashi-Komagata, Sumida-ku, Tokyo
UNIQUE ACCOMMODATION
If none of the above accommodations sounded your style, don't worry– that's just the tip of the iceberg. Japan has many accommodation options and some are rather… unique. If you're looking for your accommodation to be an experience in itself, I'm sure Japan will have something for you!
HOME STAY PROGRAMS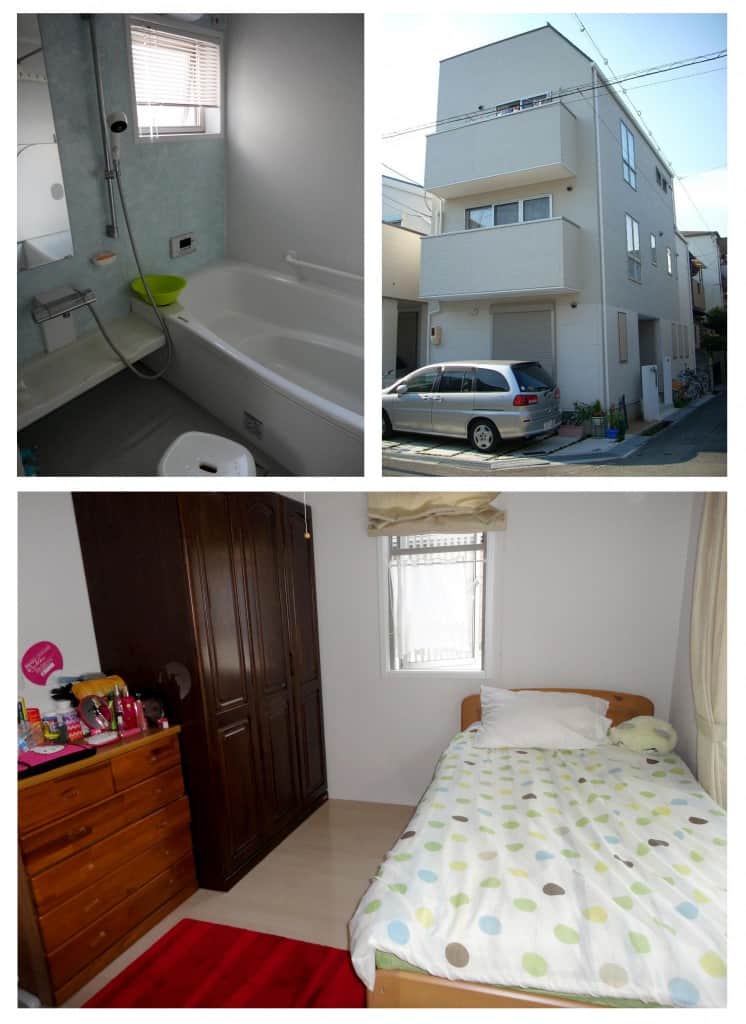 Home stays aren't just for students who are studying abroad anymore. If you've ever wanted to gain cultural insight to Japan, there's no better way to do it than through a home stay. You'll be placed with a Japanese family for the duration of your stay in Japan, and some programs are partnered with Japanese lessons if you're looking to learn to language.
Home Stay in Japan has a wide variety of programs that will help pair you with the perfect host family, whether it's for one night or one month.
Cost: ¥15,000 ($156 USD) and up, depending on length.
Recommended For: Those looking to practice their Japanese or to experience Japanese daily life from the inside.
TEMPLE STAYS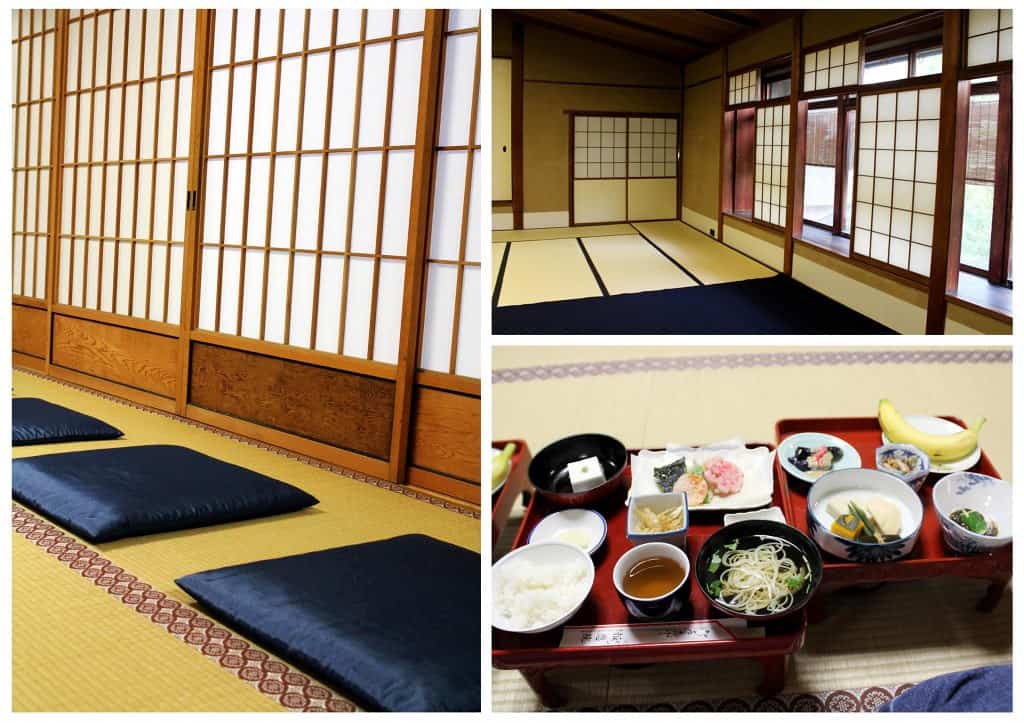 For a one-of-a-kind experience, why not try staying in a Buddhist temple? The facility will be similar to that of a ryokan, meaning tatami mats and futons. You won't find any WIFI here, but it'll give you the chance to disconnect and maybe even do some meditating, which is encouraged! You'll be given the opportunity to participate in early morning chanting and meditation– and let me assure you, it's harder than it looks!
Staying at a Buddhist temple also usually includes mini-feasts for dinner and breakfast, but note that vegetarianism if a way of life for Buddhists. So all the meals will be shojin ryori, vegan meals prepared by the monks.
Cost: ¥13,500-30,000 ($140-312 USD).
Recommended For: Cultural enthusiasts and anyone looking for a unique experience.
CAPSULE HOTELS
Capsule hotels offer guests a space just large enough to sleep in.  Stacked in rows of two, the top bunk is access by the small steps between the bottom row capsules. Each pod has a light, clock and sometimes a TV built into the walls. Since there's obviously no room for luggage, all of your personal belongings are stowed in a locker room, which also contains a shared bathroom. Most capsule hotels were originally men-only, but recently a lot of gender mixed hotels have been popping up.
Cost: ¥3,000-4,000 ($31-42 USD).
Recommended For: Single, male travelers on a budget.
LOVE HOTELS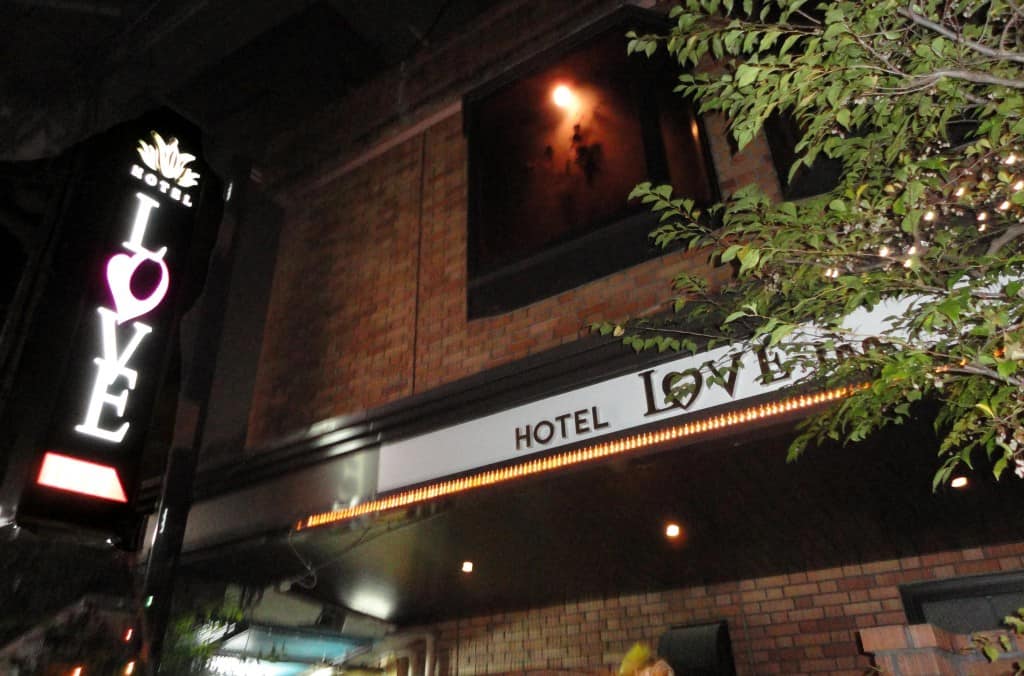 From the name, I'm sure you can guess what this is. Love hotels are everywhere around Japan and can be booked by the hour or for overnight. Although it may sound all kinds of dirty, the rooms are actually supposed to be quite nice and are usually based on a fun theme. Whether or not you use it for its "love" purpose is up to you, but it's also a cheap option for when you are struggling to find other accommodation last minute.
Cost: ¥1,500-3,000 ($15-31 USD) per hour and around ¥8,000 ($83 USD) overnight.
Recommended For: Couples looking for privacy, and travelers looking for last minute accommodation.
KARAOKE BOXES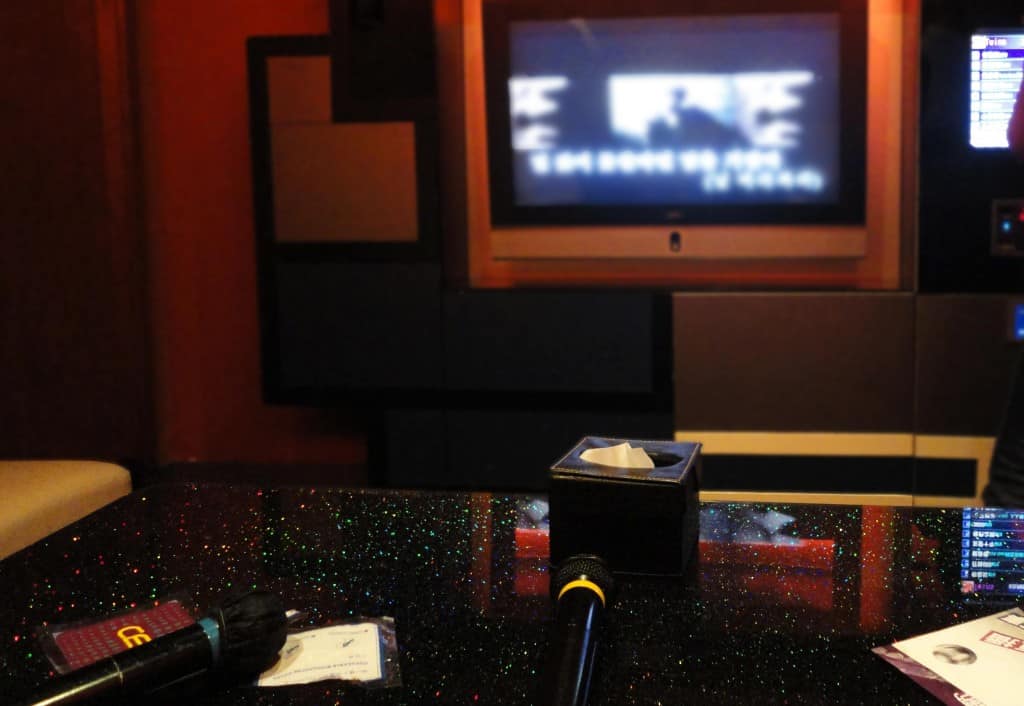 Karaoke boxes are like Starbucks in major cities across Japan. And unlike Western-style karaoke, in Japan you pay for a private room. It's cheap, comfortable and most karaoke bars are open 24 hours. If we ever missed the last train home, we were advised to go to karaoke and sleep there until morning. This same theory can also be applied to McDonalds and 24-hour manga cafes, although there were plenty of nights when we saw drunken businessmen contently passed out on park benches too.
Cost: Around ¥3,500 ($36 USD), but if you show up after 11pm, many places will only cost ¥1,000 ($10 USD).
Recommended For: Those who have missed the last train home.
FREE ACCOMMODATION (HOUSE SITTING, COUCH SURFING, STAYING WITH FRIENDS)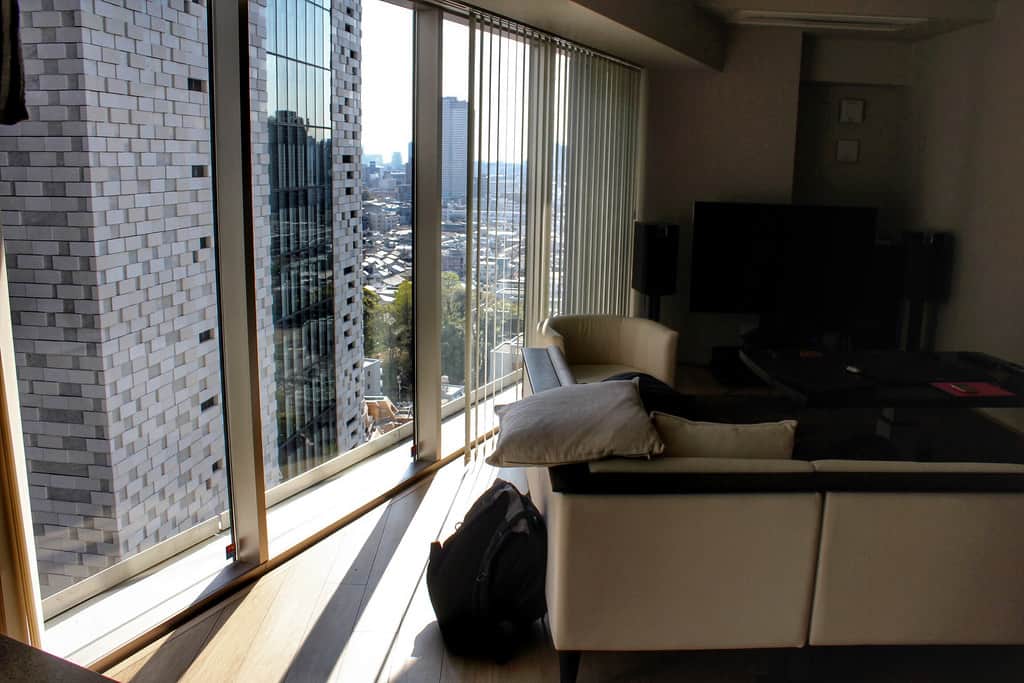 Staying with friends is a great way to keep costs down, although not everyone is so lucky to know people living in Japan. If you don't have any contacts, try couch surfing or house sitting. Although these opportunities are more rare in Japan due to lack of space, they're great when you can find them. Just make sure to plan in advanced rather than trying to secure a free place to stay last minute!
Cost: Free!
Recommended For: Everyone! Japan's expensive, so cut down costs where you can.
WHICH ACCOMMODATION IS YOUR FAVORITE IN JAPAN? OR WHICH DO YOU THINK YOU'D LIKE TO TRY?