Every Friday I'll be sharing a photo from someplace in my travels.
This week's photo is overlooking Shinjuku, Tokyo at night.
Shinjuku, is one of the 23 wards of Tokyo, and it is most known for entertainment, shopping and business. It's home to some of Tokyo's tallest skyscrapers and the busiest train station in the world. Each day over 2 million people pass through Shinjuku. Even at night you can see the steady stream of lights below from cars rushing by. High above I could finally relax from the fast paced lifestyle. And with the glow from the neon lights illuminating below, I finally could see the beauty in Tokyo.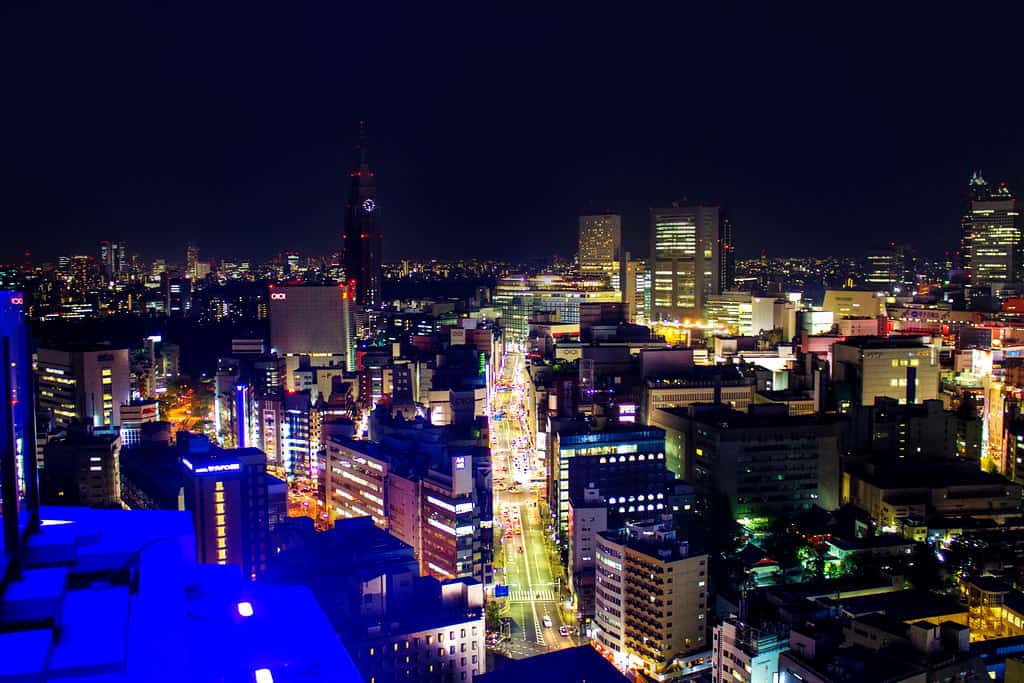 IF YOU ENJOYED THIS PHOTO, PLEASE SHARE IT!