Every Friday I'll be sharing a photo from someplace in my travels.
This week's photo is of an aerial view of the Maldives.
The Maldives is made up of many coral atolls, and each resort has its own island within those atolls. A seaplane is needed in order to get to many resorts. As you're flying over the water, looking out at the different atolls and coral reefs feels otherworldly. Rings of light blue are scattered amongst the deep blue ocean.
The views from the seaplane alone were enough to make the additional flight to our island worthwhile.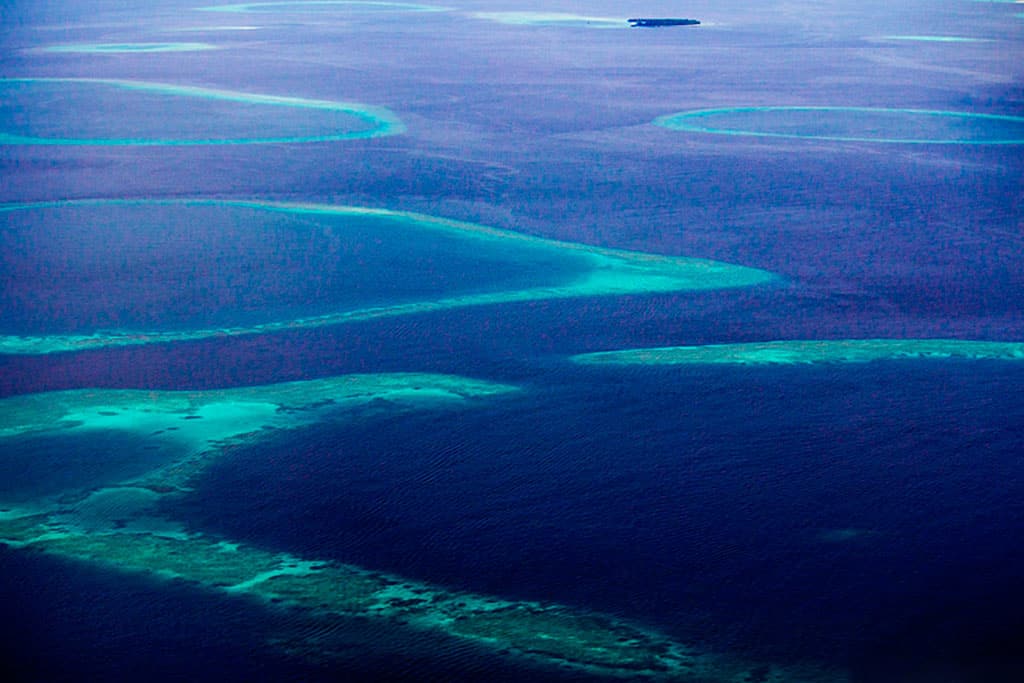 If you enjoyed this photo, please share it!