Hong Kong is famous for its towering skyscrapers, neon signs and expansive harbor. When asked, many travelers admit they've only considered Hong Kong as a destination for luxury shopping, spa pampering or dining.
While I love photographing the glitzy skyline and luxury brands lining the streets, there's also another side to Hong Kong.
A side with a grimy atmosphere, decrepit buildings and crowded streets. And while I'm hesitant to call this the "real Hong Kong", it's at least the Hong Kong I've become familiar with on a normal, daily basis.
The grit and the dirt, as well as the fact that the streets here are never empty, only add to the character of this place. There's always something happening in the streets of Hong Kong– things easily missed if you don't take the time to stop and look.
This is the Hong Kong I've grown to love over the past year.
Street Scenes from Hong Kong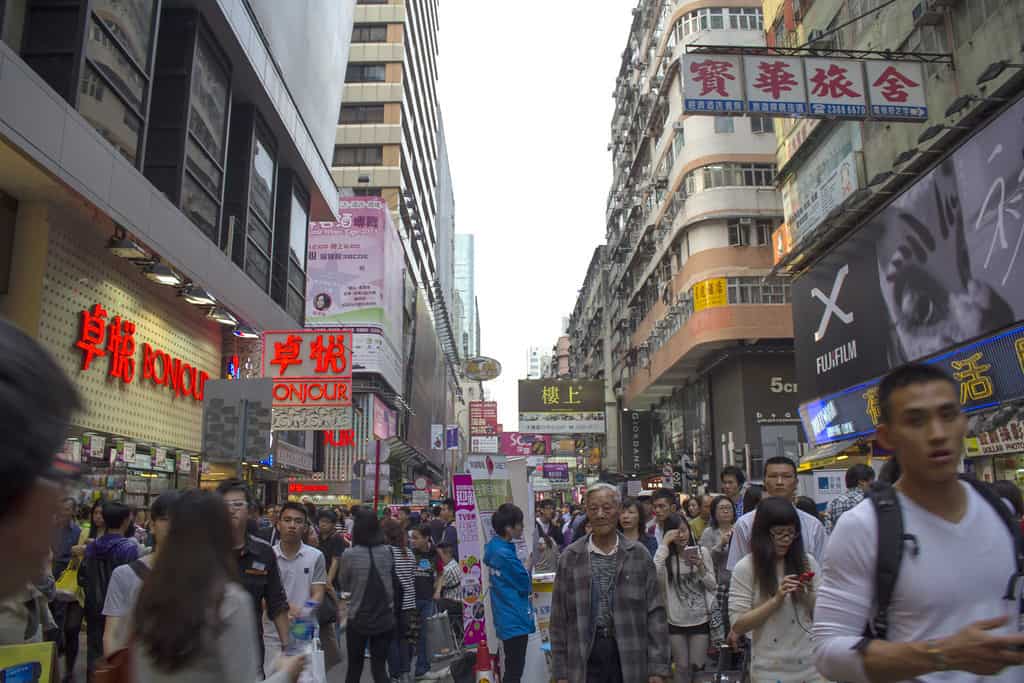 A sea of people weave their way through the streets of Mong Kok, the most densely populated place on Earth.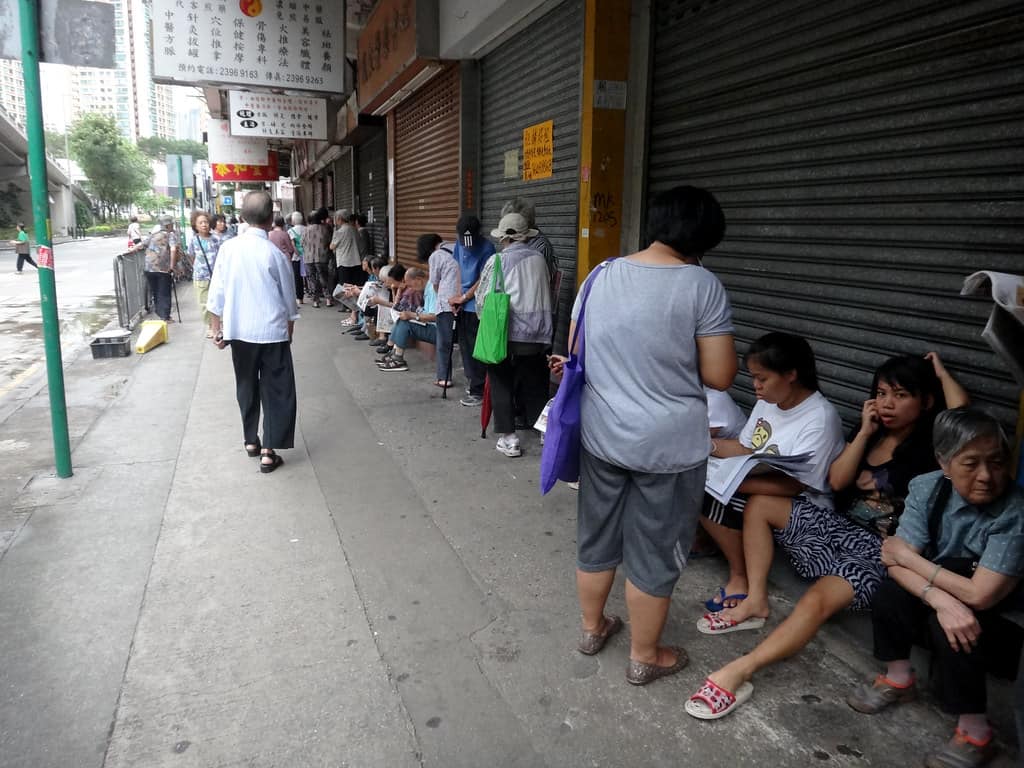 Elderly people in a line that spans several blocks, waiting for the morning newspaper.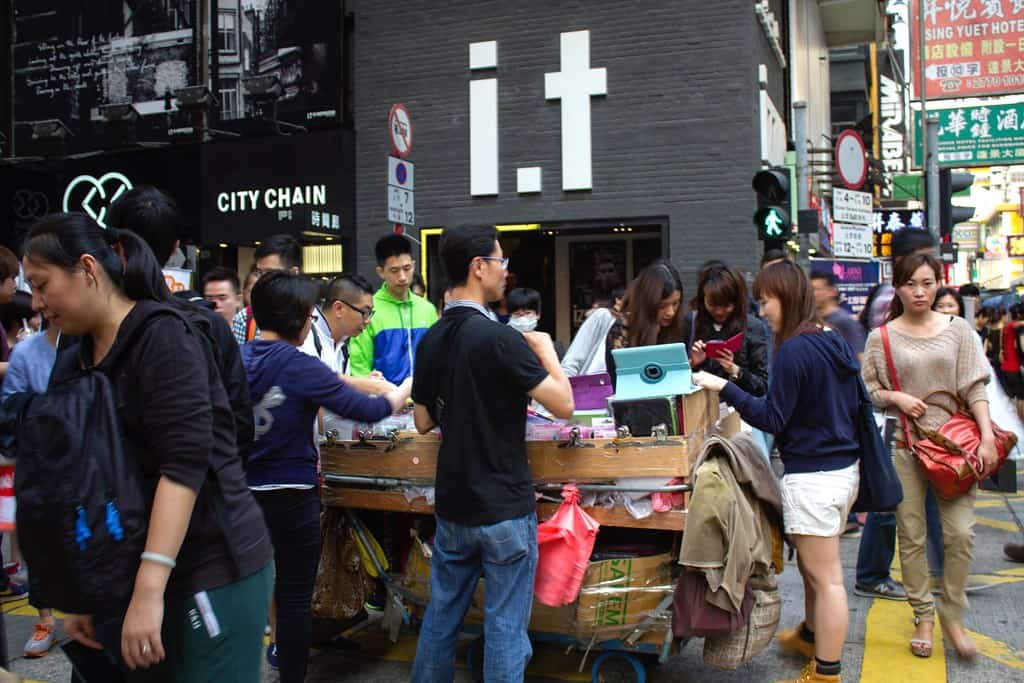 Hawkers peddling electronics accessories try to set up shop in the middle of a crowded street.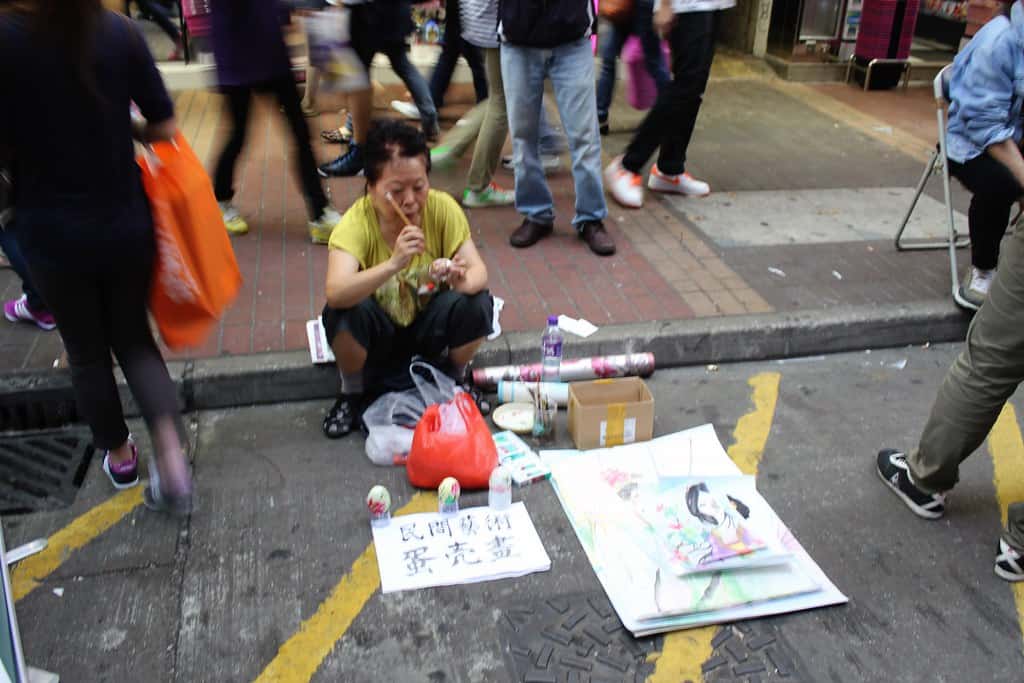 Street performers and artists can be found on a daily basis.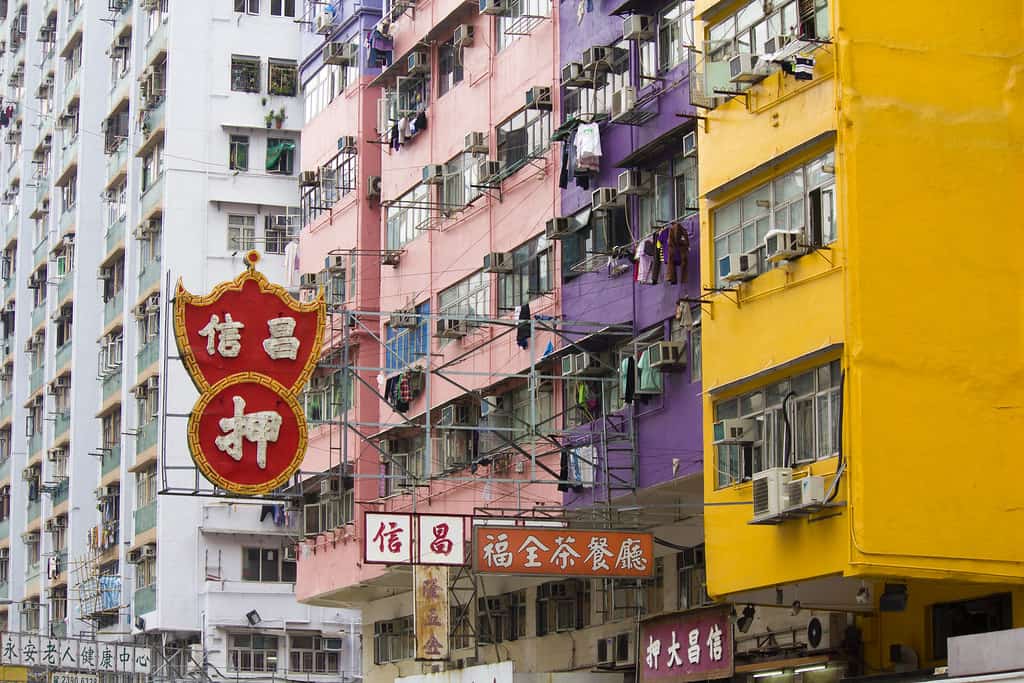 Colorful buildings pop against the grime and dirt.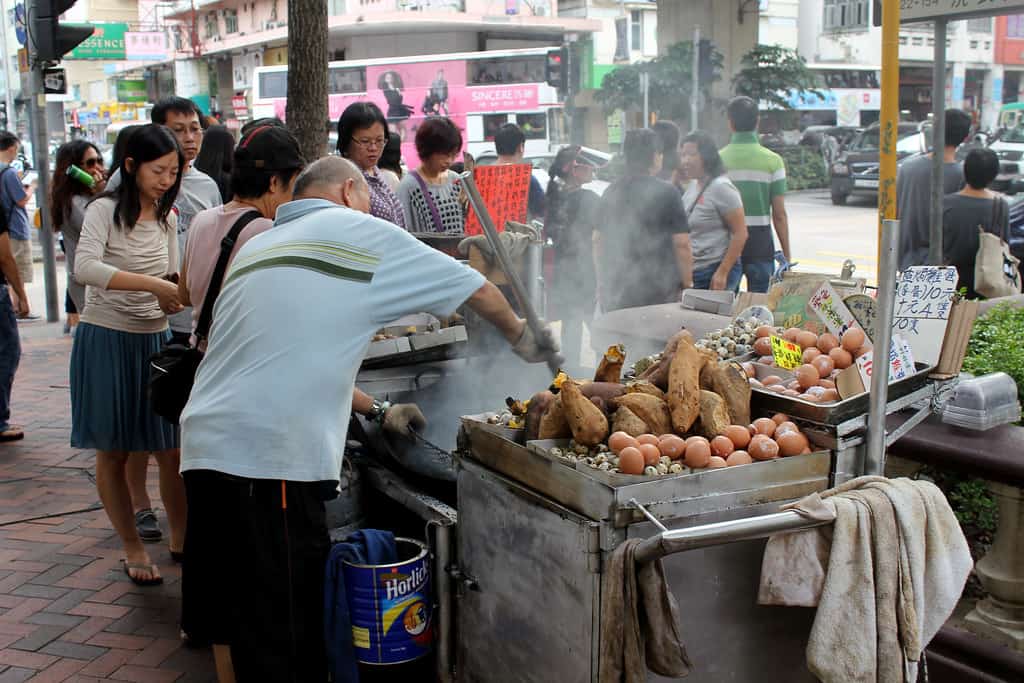 A man pushing a stove of boiled yams and eggs stops to make a sale.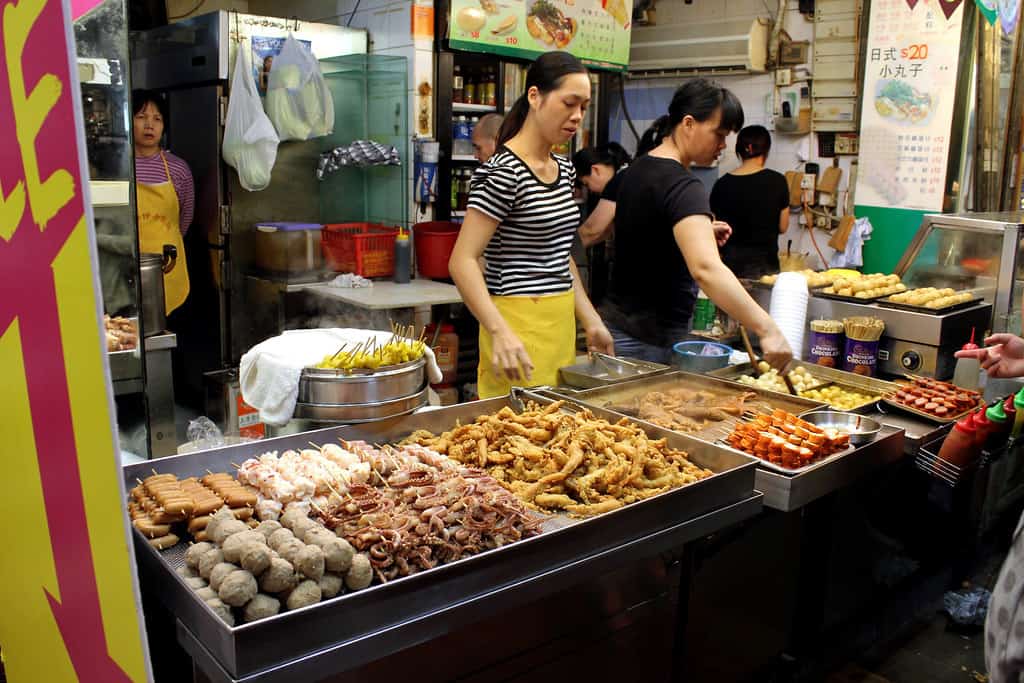 Small snacks on skewers are a popular street food option here.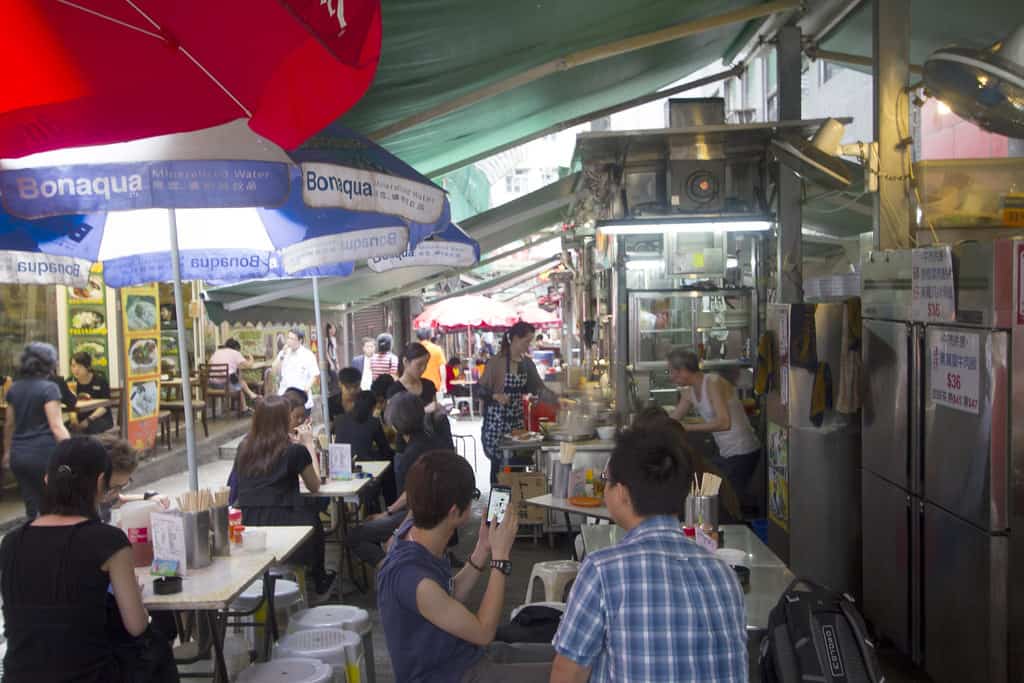 Enjoying a meal at one of the few Dai Pai Dongs remaining in Hong Kong.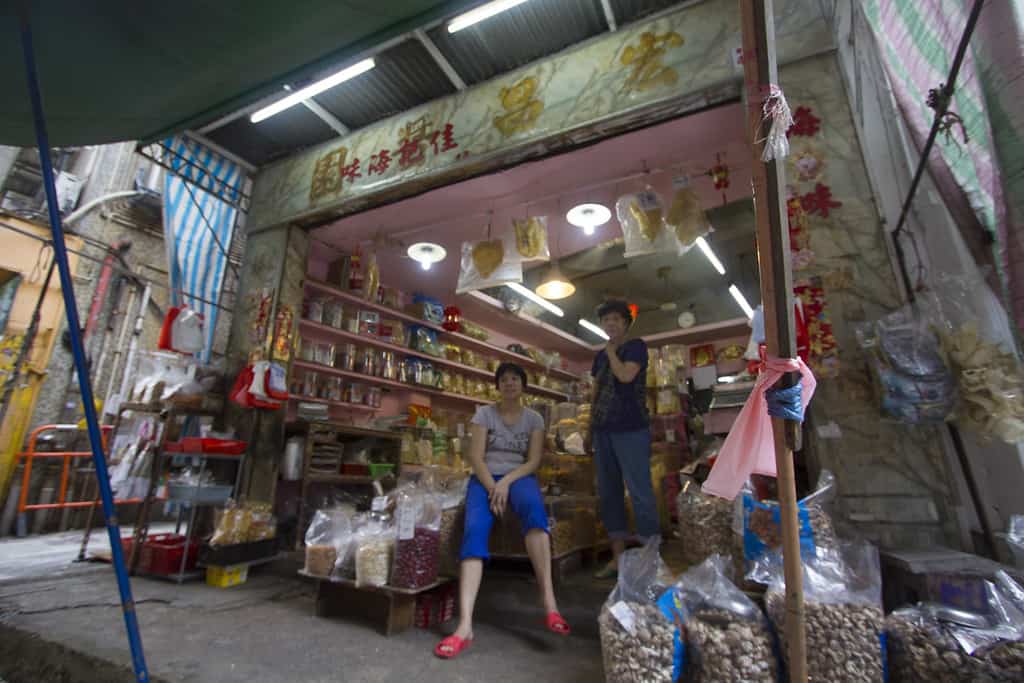 Waiting for customers outside a Chinese medicine shop.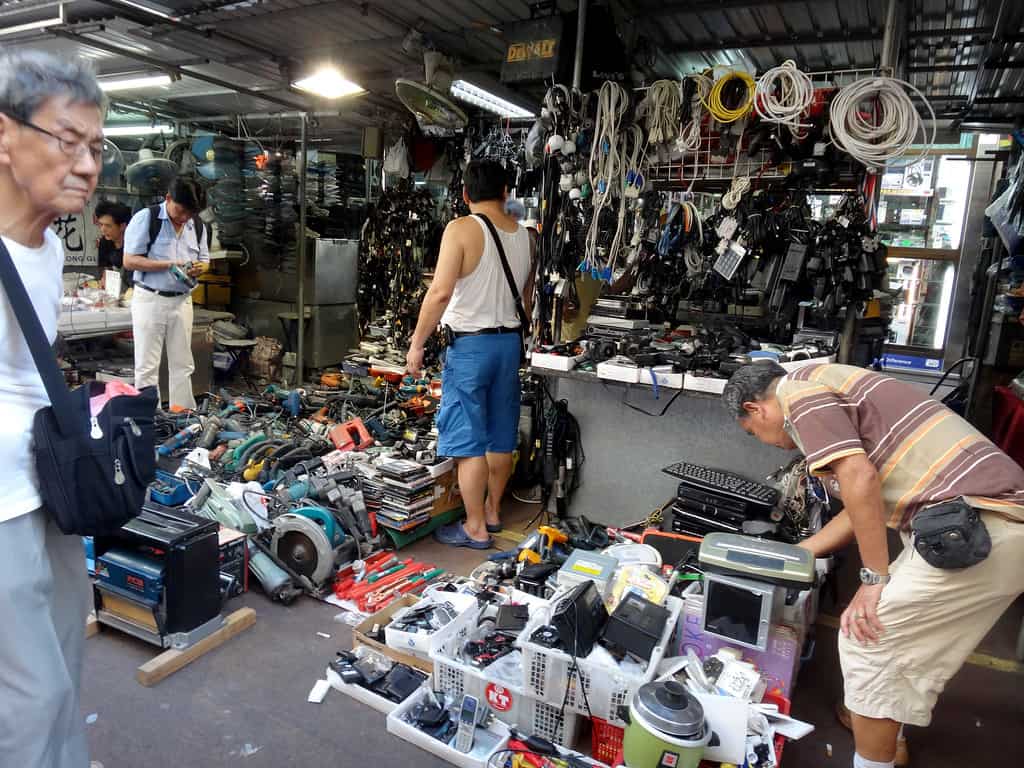 Old power tools and other electronics are sold off the street.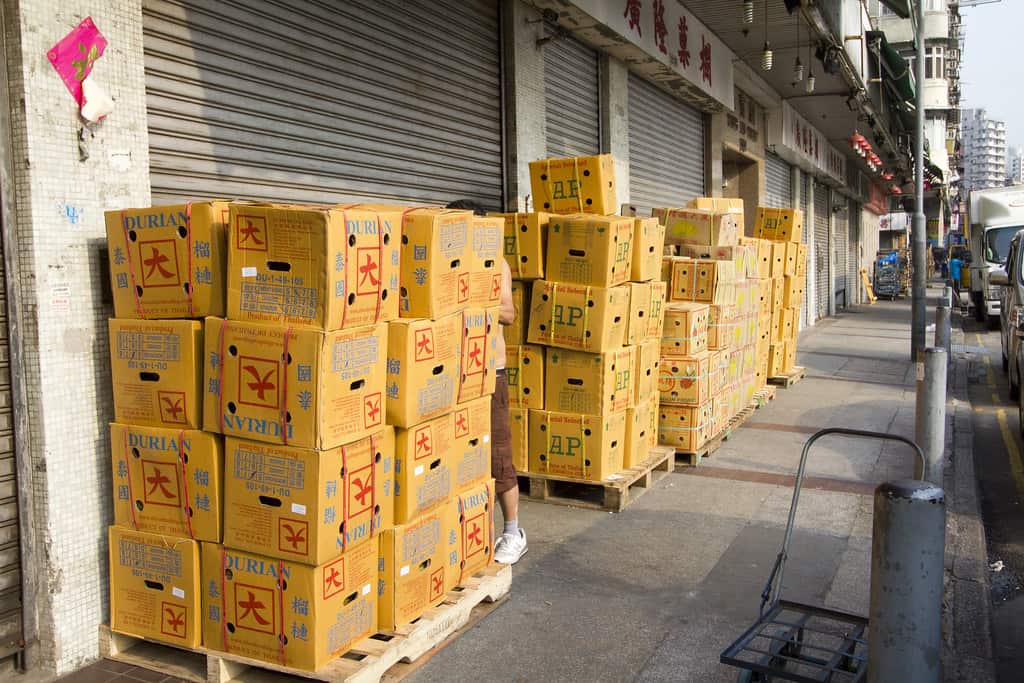 A shipment of fruits await market owners at their shops.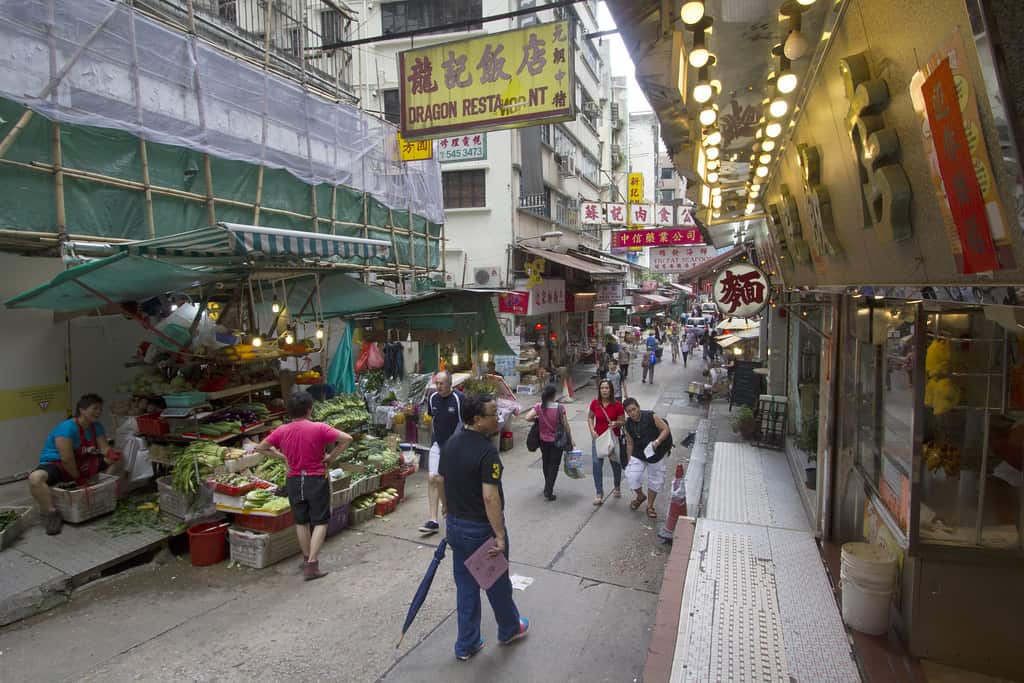 It's typical to see market stalls mixed in amongst other shops on nearly every street.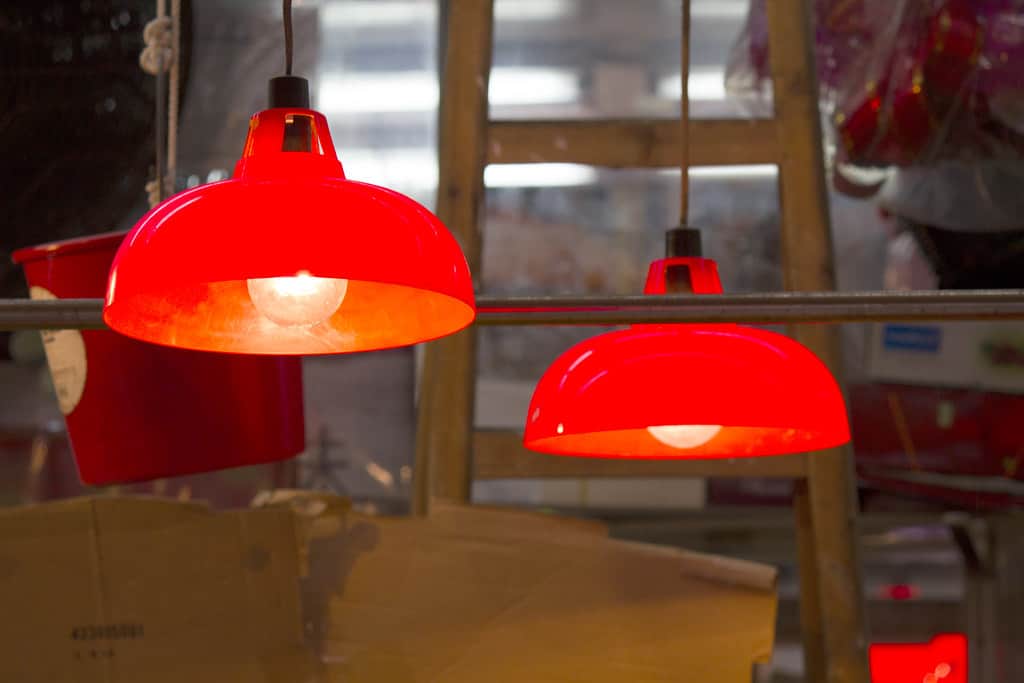 Red lamps are the iconic representation of Hong Kong's wet markets.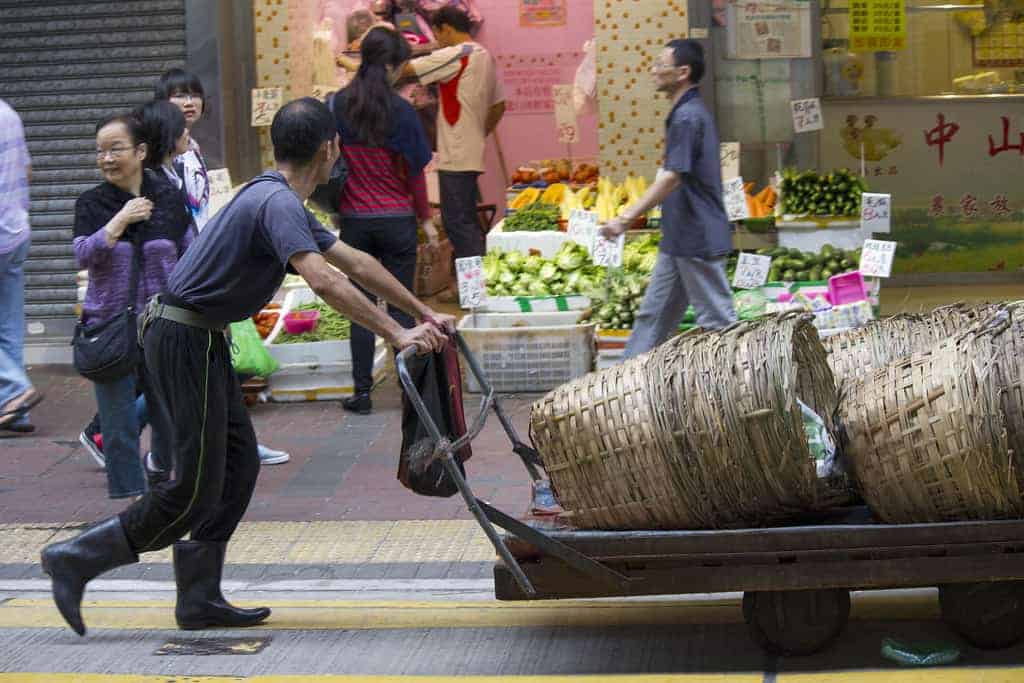 Workers navigate large carts through the crowded streets daily.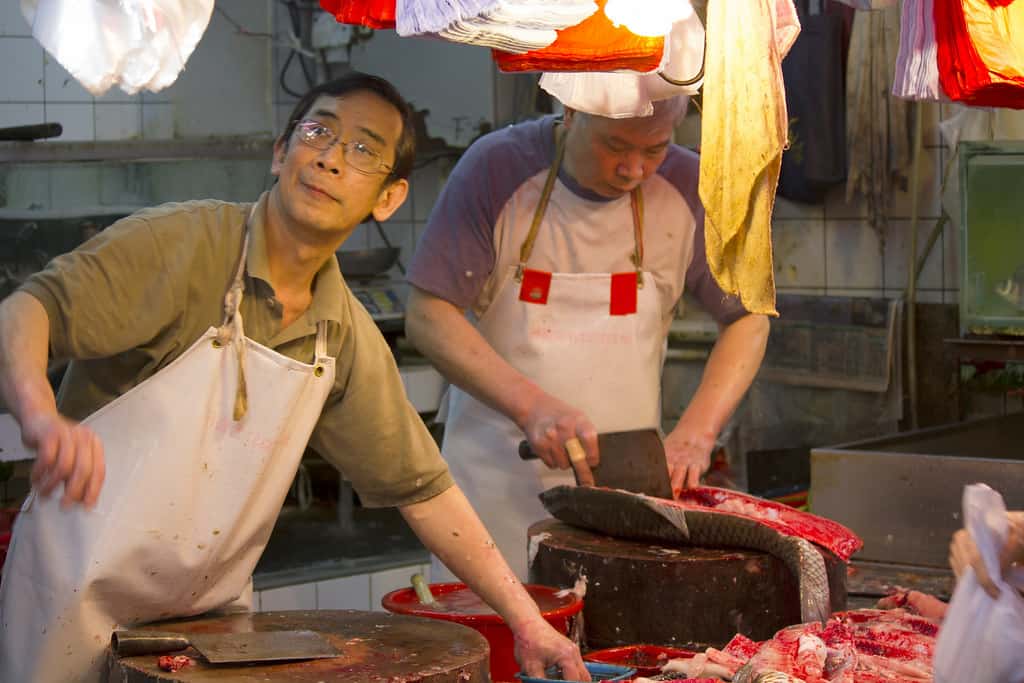 Preparing a fish for a patient customer.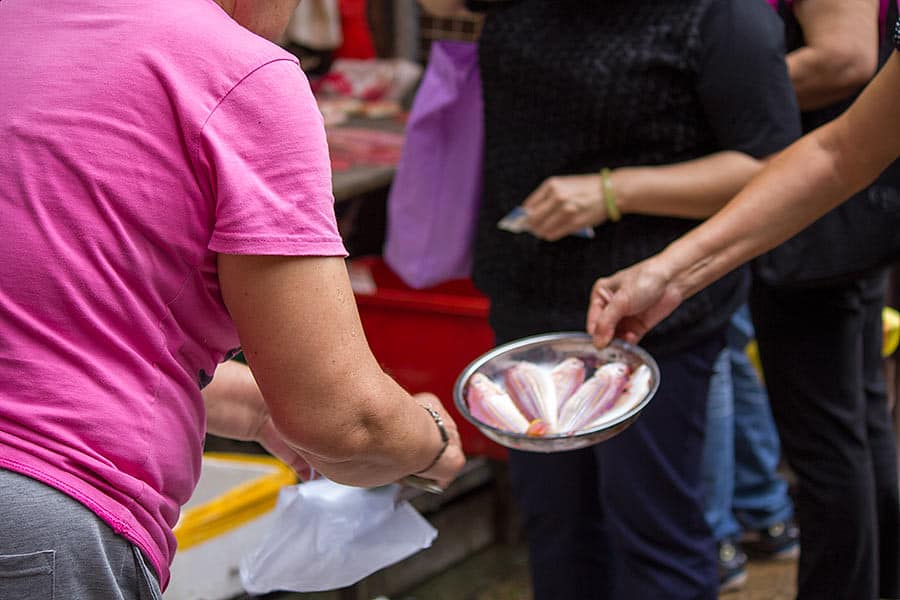 Examining fish before making a purchase.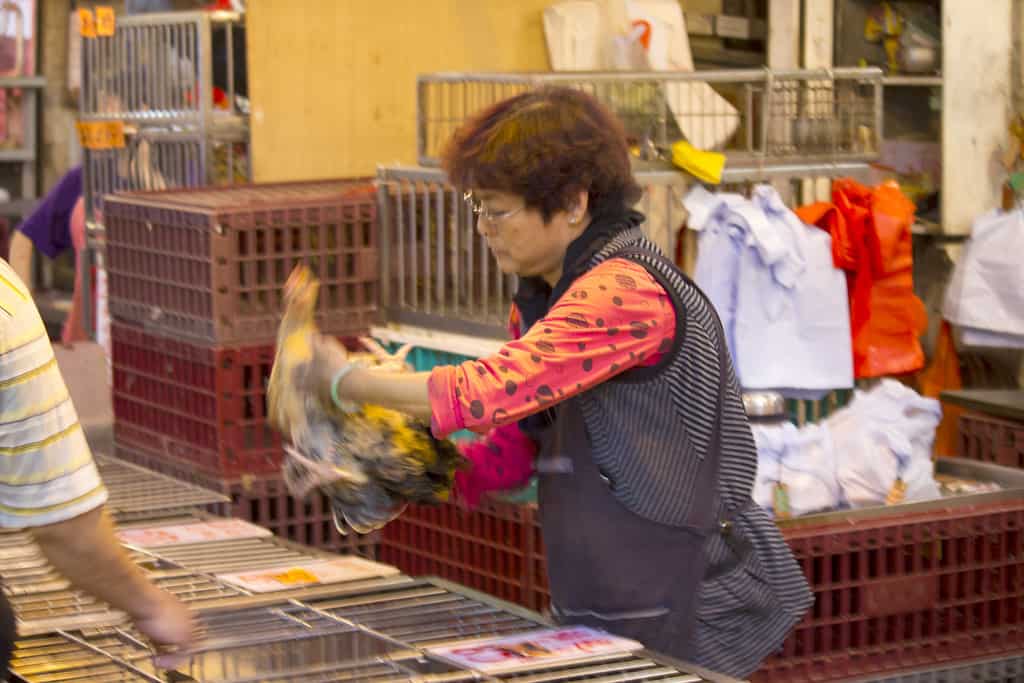 A customer picks the chicken that he'd like slaughtered.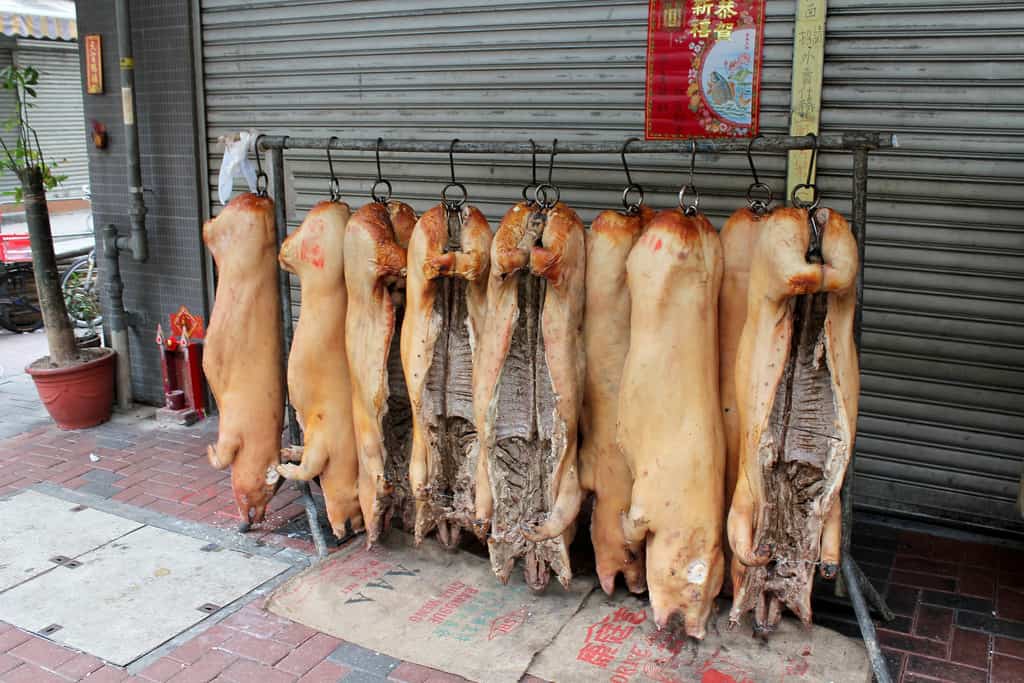 Fresh roasted pigs are hung on the streets in the mornings.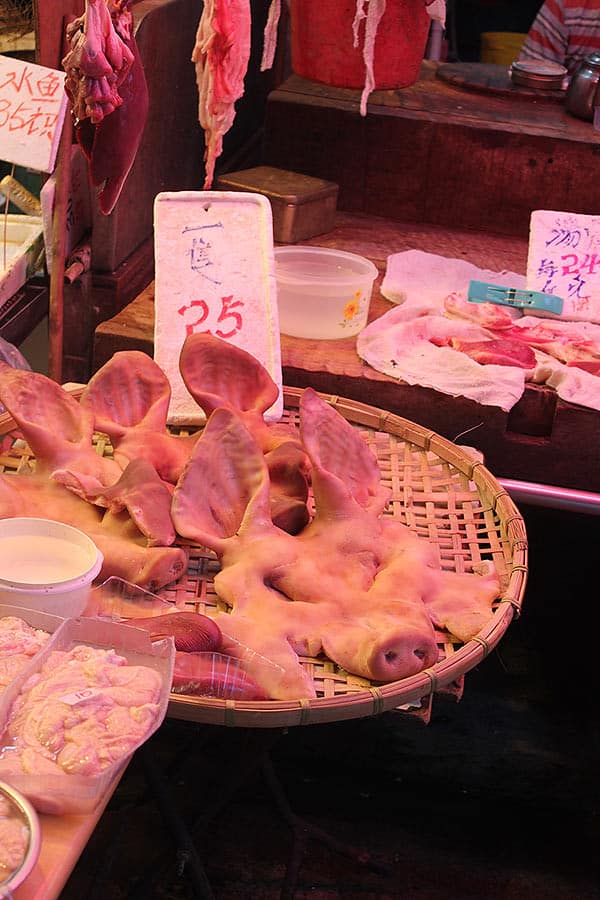 All parts of the animal are sold for consumption here.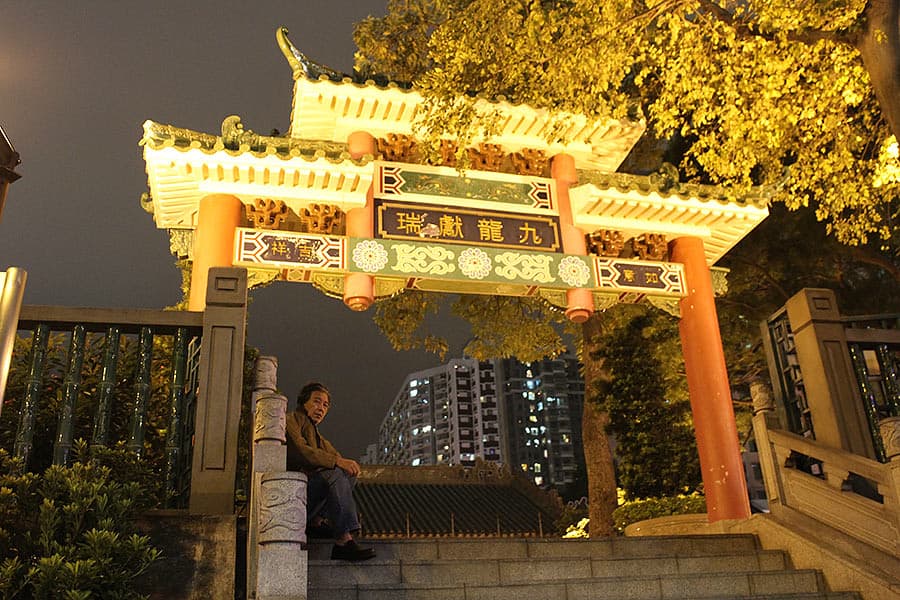 A lady watches passerbyers on the street.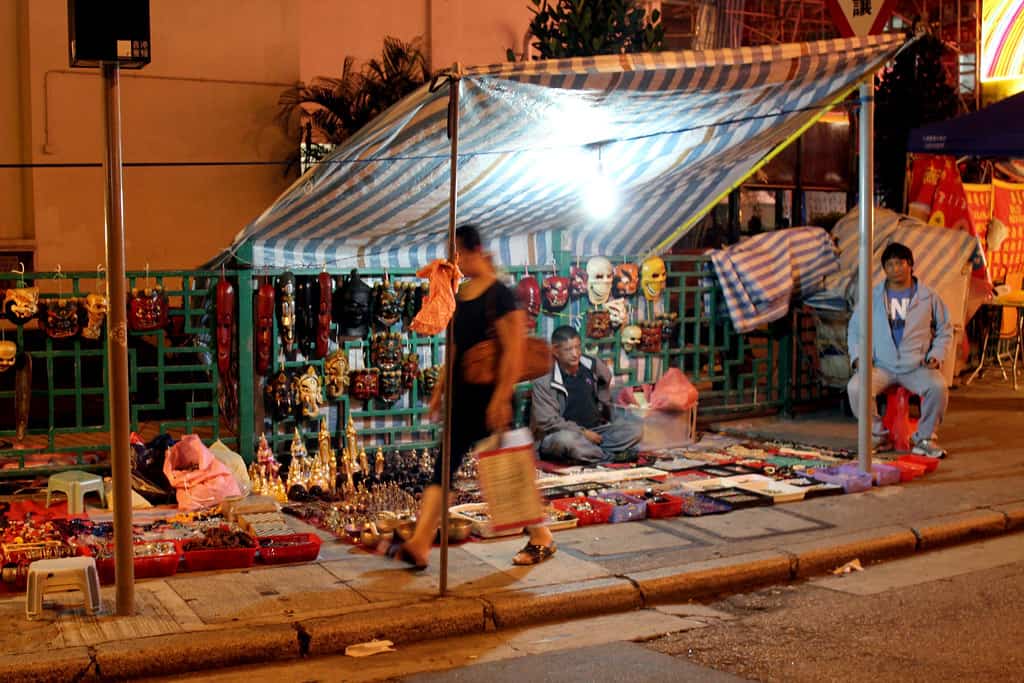 Men selling masks and small Buddhist tokens wait for customers.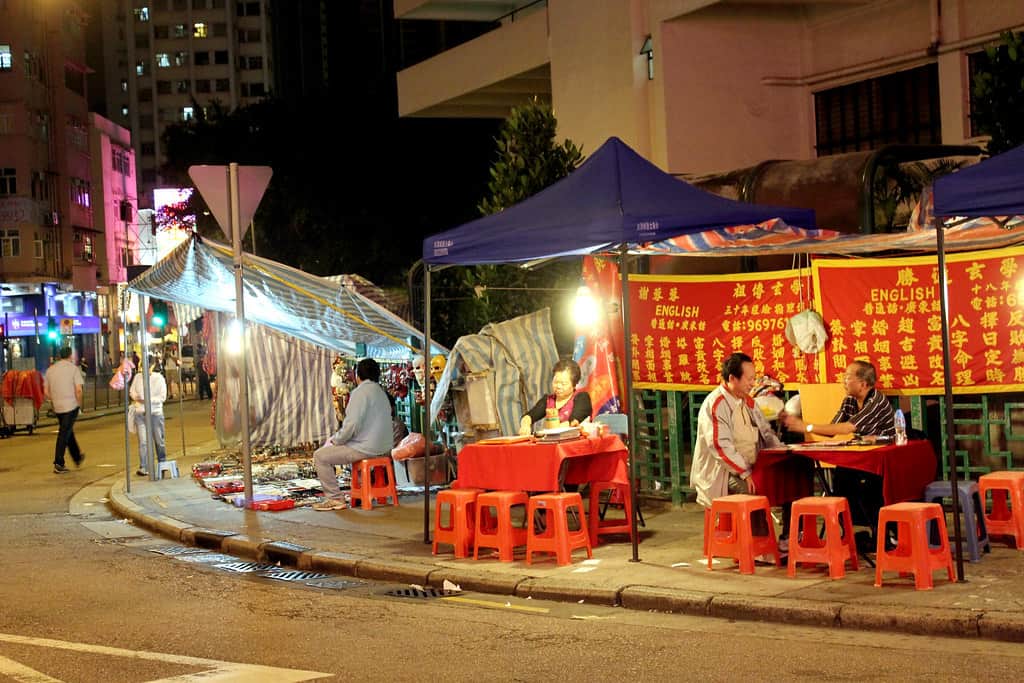 Fortune tellers line the streets come nightfall.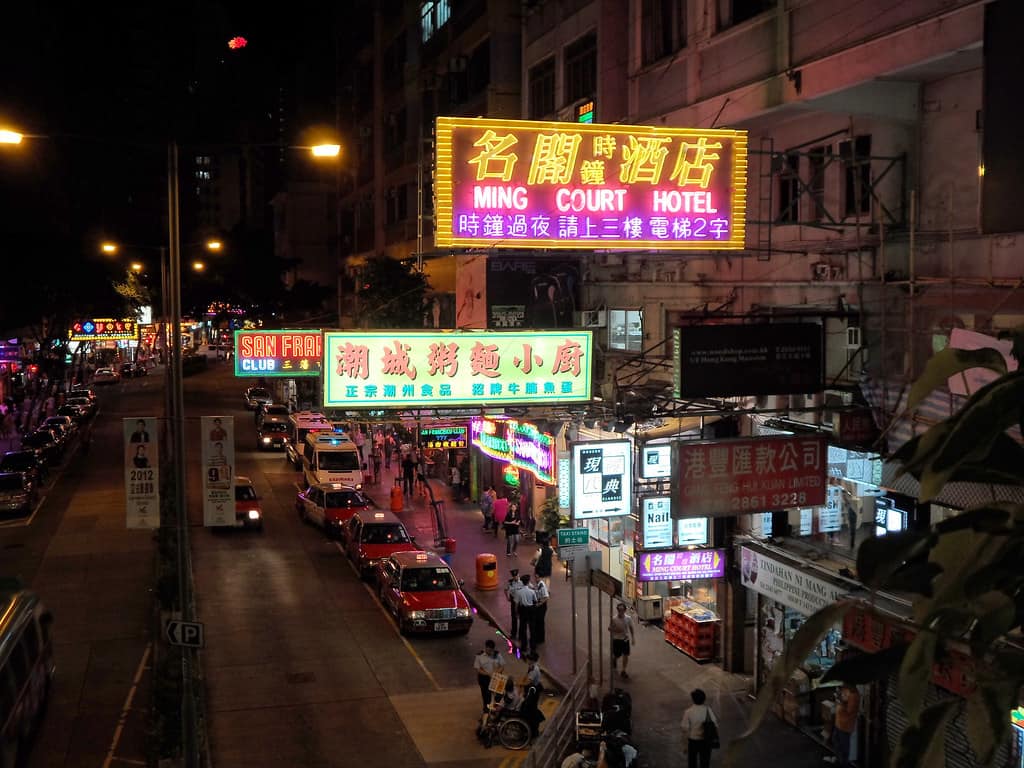 Girls wait outside shops along the red light district.
What would YOU like to see on the streets of Hong Kong?