Every Friday I'll be sharing a photo from someplace in my travels.
This week's photo is of East Nanjing Road, Shanghai.
East Nanjing Road is like the Michigan Avenue of Shanghai. The shops lining this neon flooded road are mostly big name international stores, including Apple, Forever 21, and Coach. It's crowded at all times of day, with shoppers and street performers taking up the street.
As we were wondering around, suddenly a troupe of women began forming lines down the sidewalk. Music came out of nowhere and they began marching and dancing with synchronized movements. Despite the freezing cold, they focused intensely on their routine and then it came to an end. Even today we still have no idea what this was for, but it just goes to show how random Shanghai can be.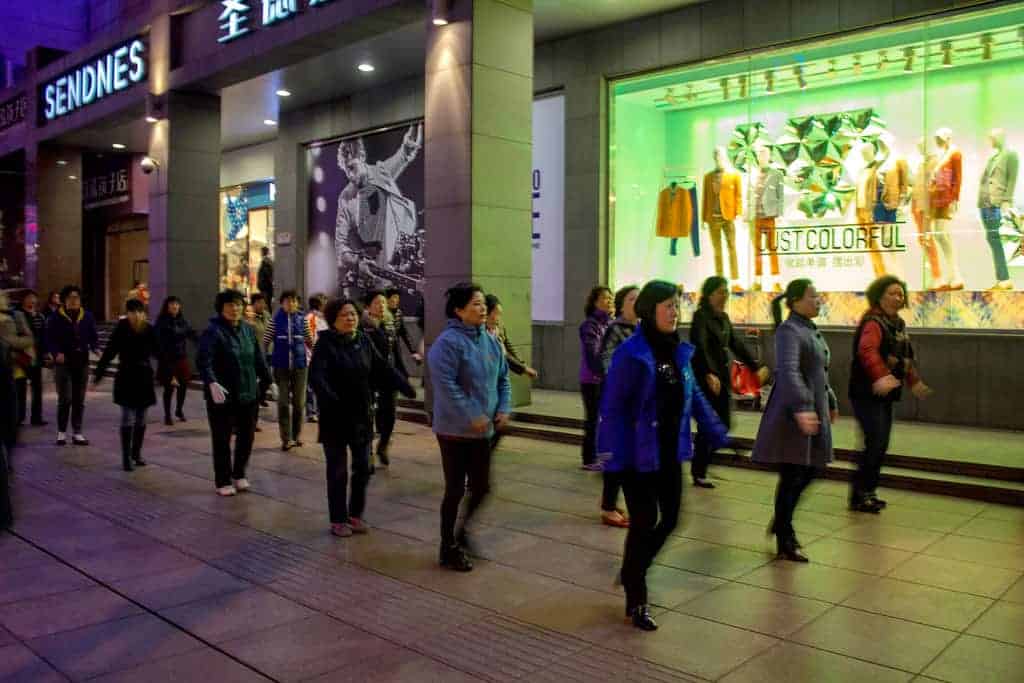 If you enjoyed this photo, please share it!