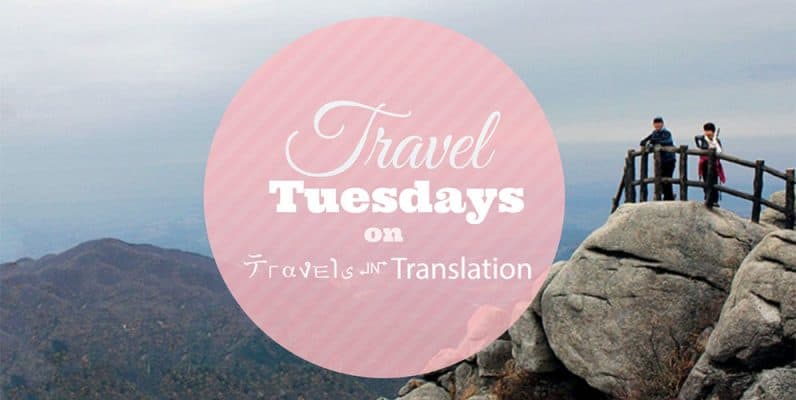 This week we would like to introduce Dan and Casey of A Cruising Couple. Dan and Casey are the lovebirds, world travelers, and adventurers extraordinaire behind A Cruising Couple. They specialize in adventure travel, without sacrificing a bit of comfort and style in the process. They want to show you that adventure travel doesn't always mean cross-country cycling or jumping off bridges (though they've done that, too). Rather, it's all about stepping out of your comfort zone to experience new things. Be sure to connect with them on their blog and social media networks for more adventure travel with a dash of class!
1. What inspires you to travel, and how would you define the word 'traveler'?
I think one of the things that inspires us to keep traveling is the constant state of discovery it provides. There's never a day that goes by that we don't learn something new about the world or our place in it. We also love that traveling connects us to so many people and cultures around the globe. The more we travel, the more we realize that people all generally want the same things out of life—happiness, love, community, health. Of course, there's always something new to see and experience, and that keeps us daydreaming about all our future travels.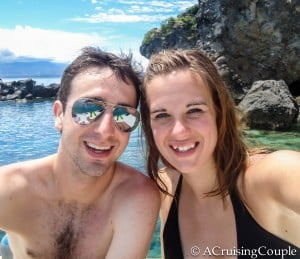 I think anyone who broadens their horizons to see or experience something new is a traveler. You don't have to go far. Maybe you just venture outside your town limits.  But go somewhere and be an observer. Then you're a traveler.
2. How do you afford your travels?
Our main source of income is our travel blog, and we do a bit of freelance writing and photography on the side. We also spent two years teaching in Taiwan to save money for our adventures. We don't have any loans, debt, or monthly payments to speak of either, which allows our money to go much farther.
3. Where has been your favorite destination? Where has been your least favorite?
Although Dan caught the travel bug in New Zealand, our favorite destination is almost always the place where we are currently travelling. I don't know if it's that our travels just keep getting better and better, or if we crave instant gratification, but seriously. Every new place we visit becomes our new favorite destination!
Our least favorite one is a bit easier to answer—Kuta, Bali. The beach was polluted, there were way to many people trying to sell us stuff, and we're pretty sure the ratio of foreigners to locals was 4:1.  We had trouble finding anything to love about Kuta, especially with so many other beautiful places to visit in Bali.
4. Have you ever had high hopes for a destination, tour, etc., only to be disappointed in the end? Or any travel mishaps?
It's happened a few times, but not anything crazy. We try to keep an open mind, and even if a destination or tour doesn't turn out the way we want it to, we try to make it a learning experience. Most of our disappointments have come from weather conditions, like climbing mountains only to be surrounded by haze. In terms of travel mishaps, there was this one time when we were stuck in the middle of nowhere Vietnam, and a local family took us in for the night to shelter us from a storm. It was such an amazing display of kindness and trust!
5. What's the funniest or weirdest cultural idiosyncrasy you've either witnessed or experienced?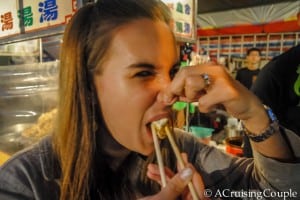 Probably Taiwan's food culture. I'll always remember our first time at a night market. We passed a stall serving up chicken hearts, duck tongues and intestines, only to turn the corner and be completely overcome by the smell of stinky tofu wafting through the air. We were like… oh no… what are we going to eat for two years? Luckily we soon discovered a delicious foodie scene we could participate in, warding off any risk of starvation.
6. What keepsake do you have to get at all your destinations?
Local artwork. We go to great lengths to ensure that our purchases are actually originals, not just some mass-produced print for tourists. It makes us feel good that we are supporting the local art scene, and it's a gorgeous keepsake of our travels. One day we do hope to have a home where we can put all our artwork up on display.
7. How about the one thing you cannot travel without?
A good book. One of our favorite things about traveling is that with all the time spent in transportation, we actually have time to read. Of course we would also have to say our laptops, as we work entirely online.
8. Why did you begin blogging? And how did you come up with your name?
This is sort of a funny story. For our honeymoon, we decided on a 7-week road trip traversing the United States. We started in North Carolina, headed over to California, went up to Seattle, and then crossed back to our home Tar Heel state once more. We spent every waking moment together adventuring around the US—and we loved it!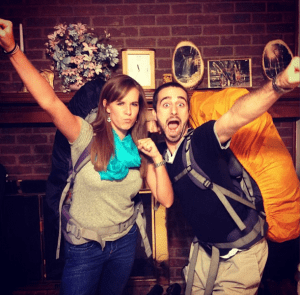 Rather than having a wedding registry for home goods we wouldn't use, we set up an online registry for contributions towards our road trip. We were gifted with amazing experiences, like hot air ballooning in New Mexico and wine tasting in Napa Valley. We were so blown away by the support and generosity we received from family and friends, and we knew we needed a way to keep them involved on our honeymoon that they had made possible. Hence, the birth of our travel blog: A Cruising Couple. We would cruise our way around the US in a '97 Volvo Station Wagon. We would dub 'Cruising Together' our theme song. We would blog about the entire trip. And now, three years later, we're still blogging!
9. How did you switch from traveling slowly, teaching English, to being full-time nomads?
We always knew we wanted to travel, but right after our wedding we just didn't have the funds to travel the world without any sort of income. Teaching English was the obvious answer for us. We both truly enjoy teaching, it's good money, and you get to travel in a new part of the world! We were incredibly grateful for our two years teaching, but at the end, we knew it was time to go. The only question was, go where, and do what? At first we thought the answer to this would be graduate school. We both always assumed we would go back to school, though the more we thought about it the more we realized that it wasn't really right for us at the time. We took a leap of faith and decided to give the full-time nomad thing a go. We could travel where and when we wanted with no contracts to hold us back, while pursuing careers in freelance writing and photography. We're still learning a lot, and we won't say we plan to live out of our backpacks forever, but for right now it's a great lifestyle for us.
10. How has traveling as a couple impacted your relationship? Do you have any advice for couples that want to travel?
I think it has definitely made us a stronger couple. Even after being together for seven years, we're constantly learning new things about each other on the road. Running the blog together, we've also learned a lot about each other's strengths and weaknesses, and how we can work together to form the perfect team. A lot of these lessons are directly applicable to a successful relationship, whether you're running a business or not! To other couples wanting to travel, I would advice having clear roles for each person to play. Know who is responsible for what, and respect those responsibilities. Also, though you'll be spending a lot of time together, make time to be apart and pursue your own interests. It's important to maintain your own individual identity.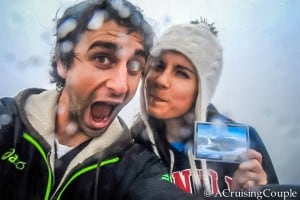 11. Who is the more adventurous of the two of you?
I think we're both adventurous in different ways. Dan's a bit more practical than I am, so I would say that perhaps I am more adventurous in terms of lets just do it, worry about how later. But I also have a greater fear of heights and equipment malfunctioning whereas Dan is ready to try anything!
12. What's next? (Any new trips or future travel plans?)
We have lots lined up for 2014, including Mexico, Europe and Brazil for the world cup! It's definitely going to be an exciting time for us! We hope to have everyone along for the ride.
Traveler Toss-ups

Backpack or suitcase? A backpack. While we don't really consider ourselves backpackers anymore, they provide much more mobility.
Window or aisle? Dan says window for the view. Casey says aisle so she can get to the restroom without clambering.
Solo or group? Solo…provided that means both of us together.
Tapas or sushi? That question is too difficult to answer. Tapas in the winter and sushi in the summer?
Beach or mountains? Beach, without a question.
Be sure to follow along in all of Dan and Casey's travels:
Visit Dan and Casey's site: A Cruising Couple
Follow Dan and Casey on Twitter: @acruisingcouple
"Like" Dan and Casey on Facebook: A Cruising Couple