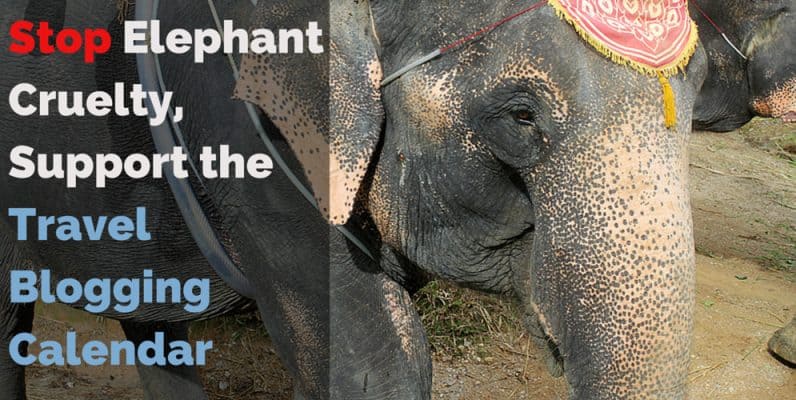 Last year, Johnny and I were finally able to take a short trip to Phuket, Thailand. Although our time there was short, we had a jam packed trip filled with eating delicious foods, snorkeling off the beach and unfortunately, elephant trekking.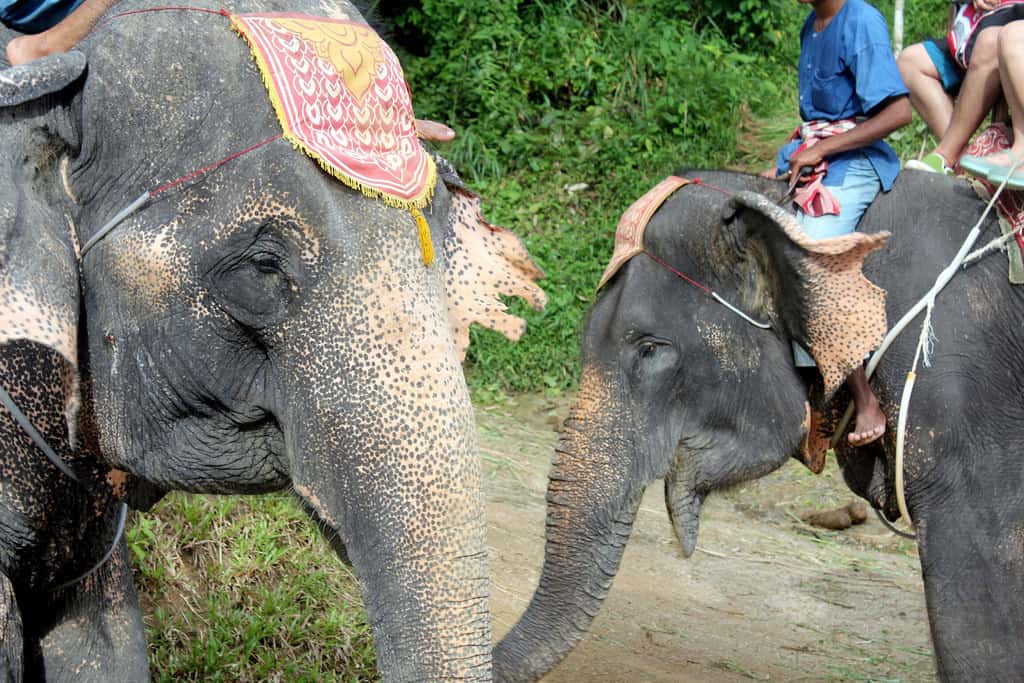 While I'm now ashamed to admit that I rode an elephant in Thailand– something so many tourists long to do on their trip, at the time I was not fully aware of the abuse that was going on. I mean, sure I had heard that some elephants encountered abuse due to tourism, but it's sometimes hard to tell what are just stories or how widespread the abuse really is.
Upon arriving for our tour, I immediately regretted my decision to partake in such activities, and was horrified when the mahout so mercilessly began beating our elephant when it did not follow his commands.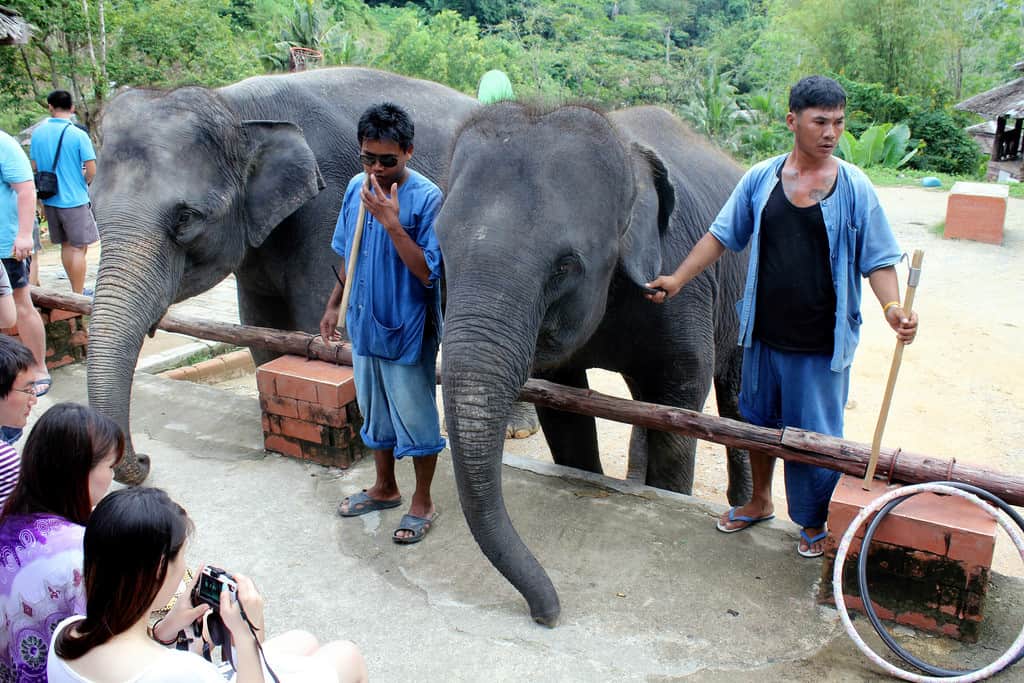 As a lover of animals, I find it hard to deal with animal abuse. Even when people post photos of abused dogs on Facebook to spread awareness, I find myself having to quickly scroll away as tears well up in my eyes, but to experience it firsthand was incredibly jarring.
After experiencing the horrendous treatment of these beautiful, majestic creatures, I am proud to become a part of the Travel Blogging Calendar this year.
The Travel Blogging Calendar has worked with various foundations helping to provide funding for disaster relief, building orphanages, and more. This year, all proceeds will be donated to the Save the Elephant Foundation based out of Chiang Mai, Thailand (a place I'm looking forward to personally visiting this April).
Founder Lek Chailert has been saving elephants since 1995. I won't go into all the details here, but if you want to know more about her, you can read her fascinating interview on Green Global Travel.
How You Can Help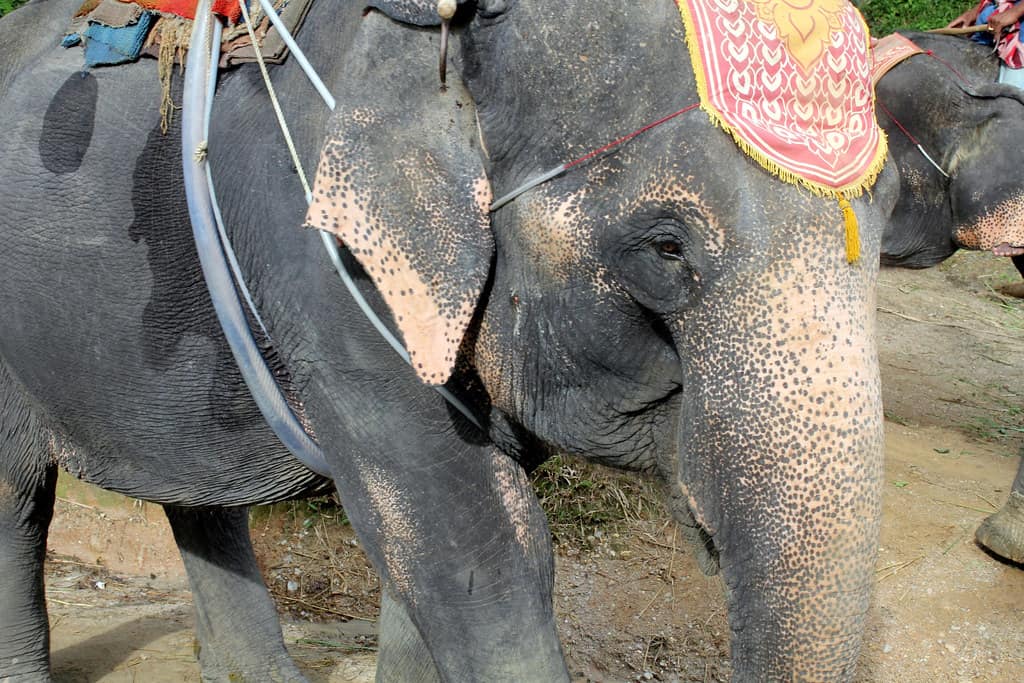 While I would hope many people would want to donate to this organization out of the good of their heart, I know that won't always happen. To provide a better incentive, think of the donation as more of a raffle, because every donation gives you an entry to win a pretty awesome prize– a trip to Thailand.
And the more you donate, the more entries you'll receive.
The winner will receive a $2000 voucher from Flight Network for a flight to Thailand and a week-long, customizable tour from Where the Sidewalk Ends for two people, which includes a visit to the Elephant Nature Park. The total prize package is valued at $3300.
Even if you don't win, each donor will be receiving a copy of the 2014 Travel Blogging Calendar! This year, the calendar is in full digital format, and will allow you to travel vicariously through the articles and photos of participating travel bloggers.
So go and head over to the Travel Blogging Calendar website to donate, get your weekly calender, and get some raffle tickets so you can win that once in a lifetime $3,300 trip to Thailand!