It can be hard to find information on what it's like to be an expat, and I thought it was a great opportunity to use my own experience to provide some insight.
Almost daily now I've been receiving your lovely messages and e-mails asking about what it's like to move to Hong Kong to be an expat. I've found that most of you actually have the same questions, so I decided to publically answer of all your frequently asked questions here!
JUST WHAT IS HONG KONG ANYWAYS: A CITY, A COUNTRY?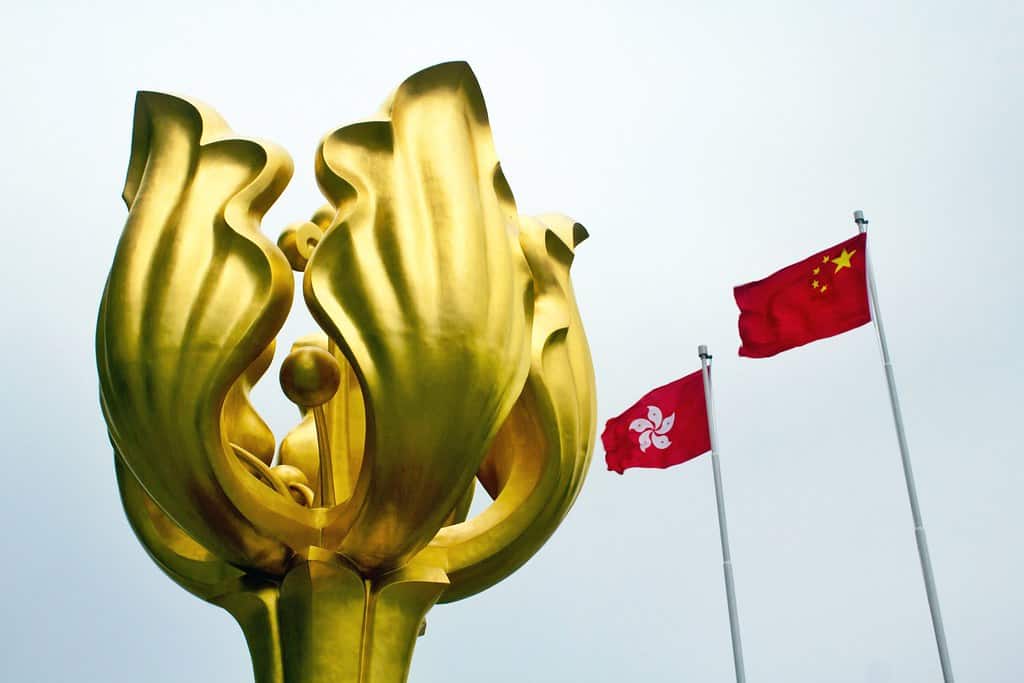 Hong Kong is one of the two Special Administrative Regions of the People's Republic of China (the other being Macau). So it is technically China, but many still refer to Hong Kong as completely separate as it has its own laws, currency, passport, and government—and no, Hong Kong is not communist.
WHAT LANGUAGE DO PEOPLE SPEAK IN HONG KONG?
The official languages of Hong Kong are Chinese and English. Cantonese is the dialect spoken here, while the writing system is traditional Chinese. While Mandarin is becoming popular for business purposes, don't expect to hear it often here.
CAN I MOVE TO HONG KONG WITHOUT KNOWING A WORD OF CHINESE?
Yes! Learning a few simple phrases might be nice to show your respect, but unless someone wants to learn it for personal reasons, expats can get by easily without it as English is widely spoken here. You will find signs and public announcements will be in Cantonese, English and Mandarin.
WHAT IS THE WEATHER LIKE IN HONG KONG?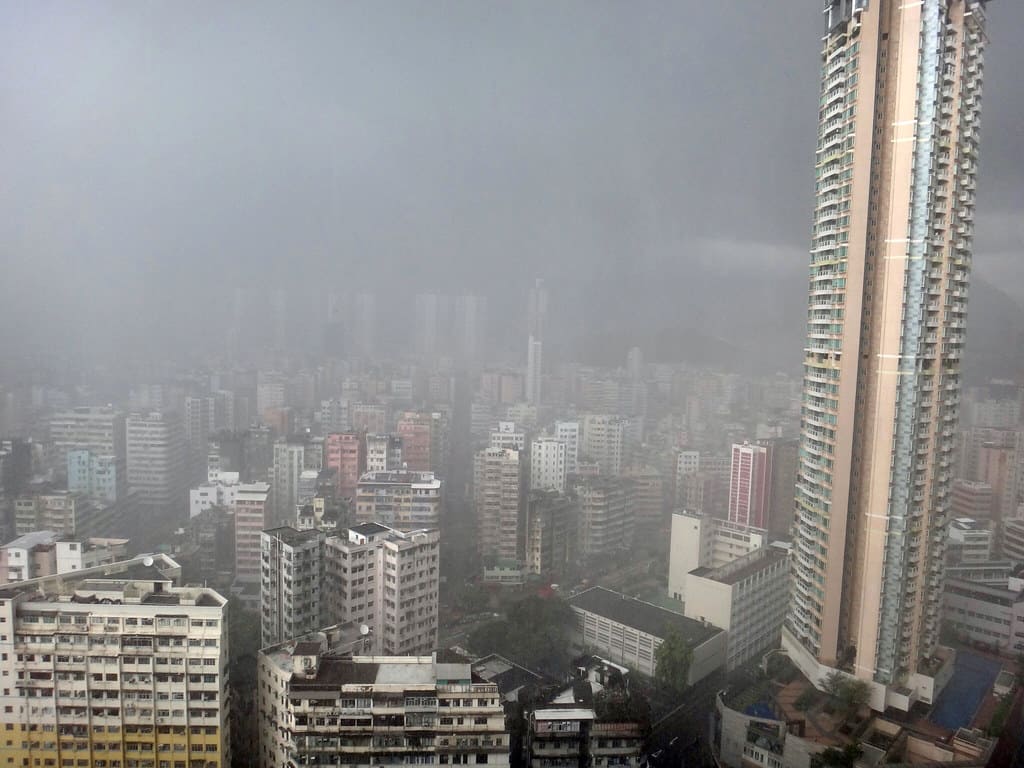 Hot! Hong Kong is subtropical and summers here are hot and humid. The rainy season falls from May to September, and while typhoons are frequent during this time, they're nothing you need to worry about. Winters are dry and temperatures rarely fall below 45°F.
CAN I FIND WORK IN HONG KONG ONCE I ARRIVE?
Unless you're trilingual in Cantonese, English and Mandarin, finding a job in Hong Kong might be difficult. Many expats have been sent here and contract from companies in their home country.
As an English speaker, expats will mainly be limited to teaching English or low-paying hospitality positions. And due to the visa system in Hong Kong, you will technically need to be hired before you arrive.
WHAT SHOULD I PACK?
You can find many foreign products in Hong Kong, so I wouldn't worry about bringing much. Many medicines that require a prescription in other countries are sold simply over-the-counter here, and for cheap. If you have any particular products you just can't live without go ahead and pack them, otherwise I would suggest buying most things here.
Though what I really recommend bringing is sunscreen as you'll often need it and it's very expensive here. Oh, and shoes. If you have larger than a US size 7 for women and 11 for men, finding shoes may be very difficult for you here!
DO I NEED A CAR IN HONG KONG?
Nope! Hong Kong has an amazing public transportation system complete with trains, buses and ferries that can get you virtually anywhere you need to go and fast.
While you really don't need to use taxis here, know they are metered and affordable when compared to western countries. Due to Hong Kong's small size, it is rare to ever spend more than US $15 on a taxi fare, and most rides will be closer to US $4. Yes this is cheap, but you would probably only pay US $0.50 for the same ride using public transportation.
WHAT IS THE COST OF LIVING?
Hong Kong is a bit funny in that it can be both extremely cheap to live here and extremely expensive. If you live modestly and like a local, chances are you will be able to save a lot, as the prices of most goods are cheaper than in your home country.
But if you're constantly buying western products and eating in western establishments, you'll find Hong Kong is expensive.
Examples?
2lbs of apples costs around US $1
¼ a gallon of milk costs US $2.50
But a package of Kraft cheese singles? That costs a whopping US $7.50
A dinner in a local restaurant will cost generally around US $5.
But a dinner at Ruby Tuesday's can be upwards of US $30 for just an entree.
As far as cellphone and utility bills go, these will be also be much cheaper. I pay about US $20 each month for unlimited data and minutes for my iPhone, and most our other bills are subsidized by the government so we never have anything to pay.
Please keep in mind that the cost of living can also vary depending which area you live in. Anything on the Island side is generally much more expensive than the Kowloon side.
The only thing I can assure you will be expensive anywhere you go is rent.
WHERE WILL I LIVE IN HONG KONG?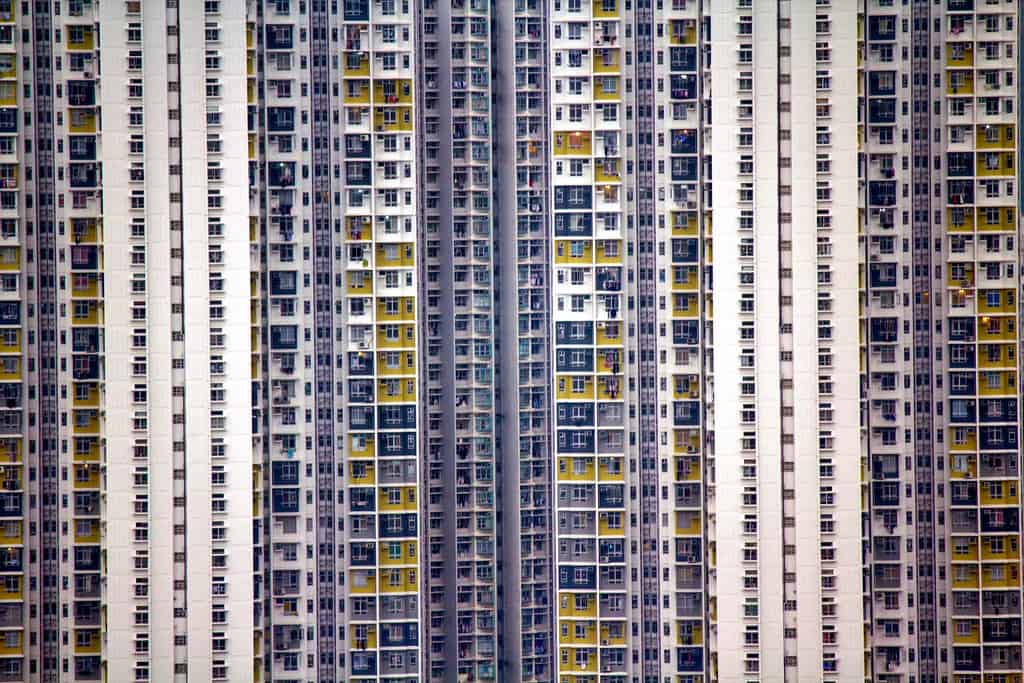 With it being small and dense, property in Hong Kong is a hot commodity. Most people will go through an agent to find a place, but do be aware that there are steep agency fees.
Be prepared to pay three months rent upfront as a deposit, plus half a month for commission to the agent. Expect to pay around HK $15,000 (US $2,000) monthly for a reasonably sized apartment for two people.
DO EXPATS NEED TO PAY TAXES?
Yes, but taxes will generally also be much lower than in you home country, and if you're only staying a year, you will pay them in one lump sum upon departure.
HOW GOOD ARE DOCTORS IN HONG KONG, AND IS HEALTHCARE AFFORDABLE?
Public hospitals and clinics are very affordable for those who possess a valid Hong Kong ID card (which you will receive upon activating your visa). During an unexpected accident, I found myself in the hospital last year.
Ambulance ride, x-rays, stitches, and all; everything in total only cost US $25. There are many Western doctors available in Hong Kong, as well as local doctors who have studied overseas. The doctors here are of a similar quality to those in the US, just make sure to find out the languages spoken by the doctor before you book!
HONG KONG IS SO SMALL, WHAT IF I GET BORED?
While Hong Kong has many interesting neighborhoods for you to visit, it is indeed small, so it won't take too long to explore most of it. If you want, there's a train that runs to Mainland China* and a ferry that crosses over to Macau.
Plus, Hong Kong is centrally located within Asia and has a world-class airport, which makes it the perfect hub for traveling to other Asian countries.
*A MAINLAND CHINA VISA MUST BE APPLIED FOR SEPARATELY AS A HONG KONG VISA WILL NOT ALLOW ENTRY ON ITS OWN.
IS IT EASY TO STAY IN CONTACT WITH BACK HOME? 
Hong Kong has one of the fastest Internet connections in the world so don't worry about keeping in touch with those back home. Just make sure to download Skype or any other voice-over-IP service.
There are also a wide variety of English TV channels, as well as daily English newspapers available.
CAN I USE FACEBOOK, TWITTER, ETC.?
Yes! Unlike in Mainland China, websites such as Facebook and Twitter are not banned in Hong Kong.
HOW CAN I MAKE FRIENDS?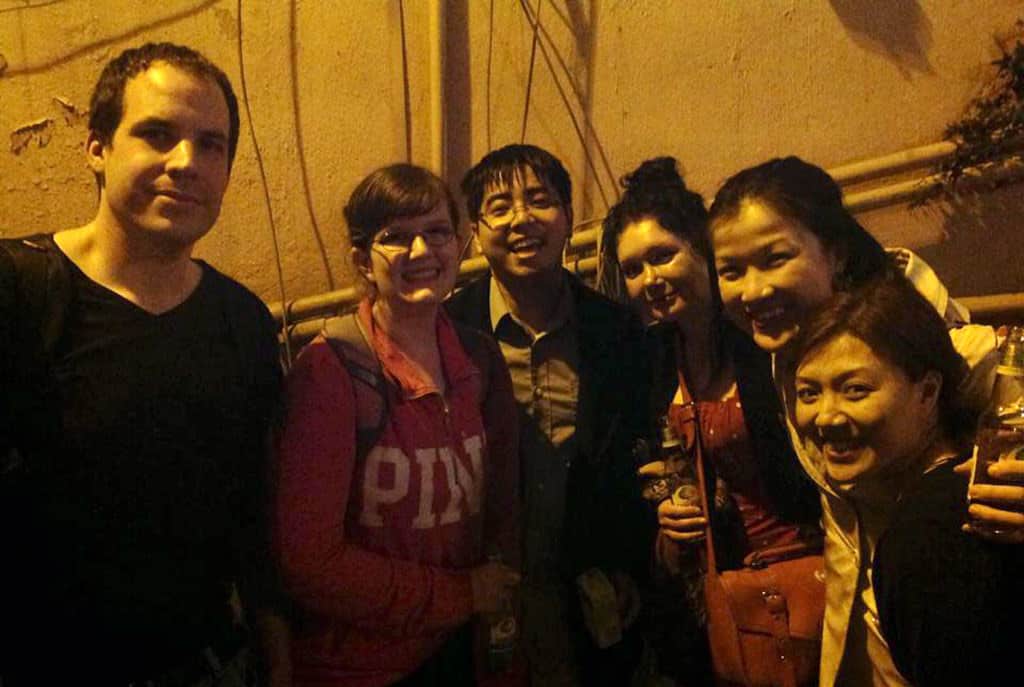 Hong Kong is so international you should have no problem meeting people here. Join Facebook groups for expats, browse sites like Meetup, or hang outside 'Club 7', and you're bound to make friends quickly.
Although making friends with locals is another story.
I'M SCARED TO MOVE TO ASIA, WHAT IF THERE'S TOO MUCH CULTURE SHOCK?
Don't be! Of course it can be scary moving to any new country, but I promise you'll be just fine. Out of all Asian countries, Hong Kong is the most western and is the perfect gateway to Asia!
And if you're like most of the people I know here, you'll probably end up falling in love with Hong Kong and stay here longer than you initially planned.
If you have any other questions that weren't answered about moving to Hong Kong, of course you can continue to e-mail me. Many of you also had questions relating to teaching English in particular, so you can expect another FAQ on that soon!
WOULD YOU LIKE TO BE AN EXPAT IN HONG KONG? DO YOU HAVE OTHER QUESTIONS? LEAVE THEM IN THE COMMENTS BELOW!