Every Friday I'll be sharing a photo from someplace in my travels.
This week's photo is of rock pools in the Maldives.
The island we stayed at in the Maldives, Kuramathi, is one of the largest islands, and has over a mile of coast line. Most of its coast was pristine stretches of white sand, but there were also a few patches of rocky areas.
We enjoyed taking the time to explore all of the areas, and enjoyed the rocky coast, especially when it became low tide. As the water rushed away from the coast, pools of water would form in the recessed parts of the rocks. It was in these pools that we found many creatures camouflaging themselves against the rocks such as various crabs, fish and snakes.
One night as we waited for the sun to set, the tide began to shift. The rock pools were once again visible and the water inside reflected the sky. It was the first time we had been out at the rock pools at night, and it was then that we first noticed specs of blue light sparkling in the water. We had found bioluminescent phytoplankton!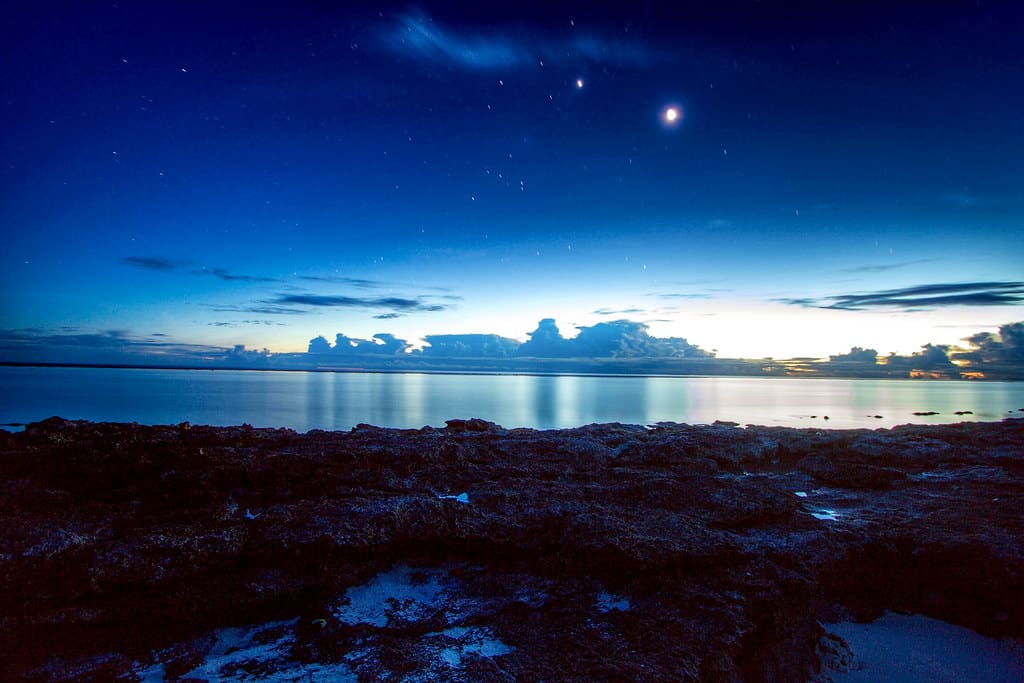 IF YOU ENJOYED THIS PHOTO, PLEASE SHARE IT!