Every Friday I'll be sharing a photo from someplace in my travels.
This week's photo is of white flowers in honor of White Day.
The department stores have replaced Valentine's Day displays with elegant white displays of white chocolates, marshmallows and other white goods.  That's right, it's White Day!
In case you didn't read my post about Valentine's Day in Japan, White Day is celebrated one month later as a way for men to show appreciation for all the women who gave them presents on Valentine's Day. Instead of showering them with heart-shaped boxes of chocolates and red roses, men in Japan give presents that are all white in color, hence the name "White Day".
This tradition has taken Asia by storm and now countries like Korea and Taiwan have adopted this holiday as their own. I couldn't help but to notice even Hong Kong seems to be somewhat celebrating this holiday. Shops may not have grand White Day displays or anything of that matter, but I did notice that over the past week, flower shops have all pushed their white flowers front and center. I've also been seeing many men carrying big bouquets of white flowers in the train stations! Maybe it's finally spreading to Hong Kong after all!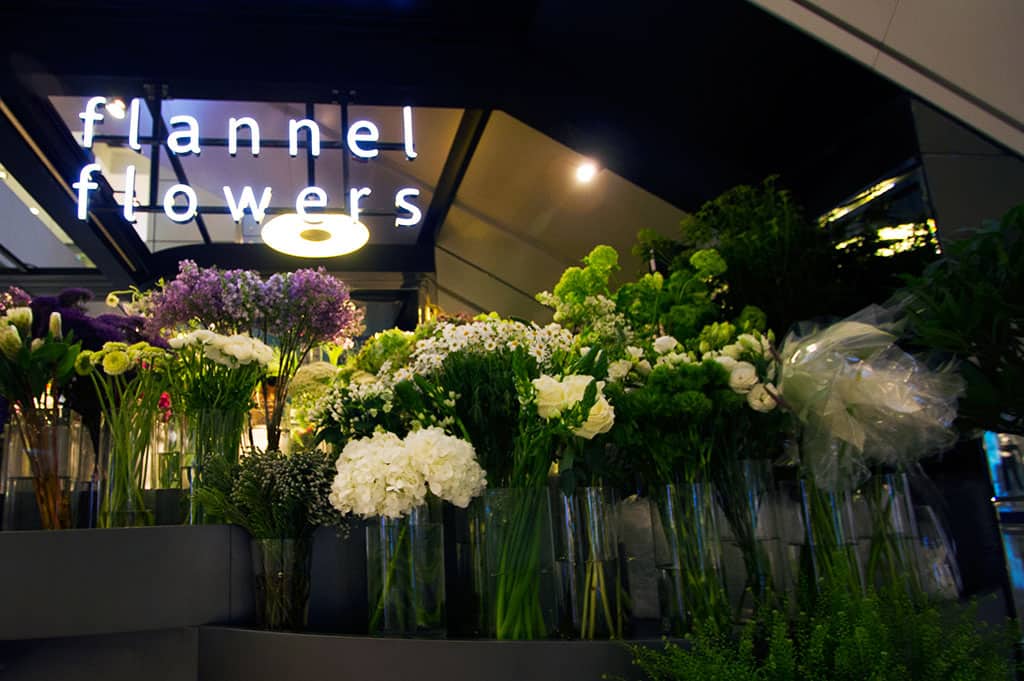 IF YOU ENJOYED THIS PHOTO, PLEASE SHARE IT!