I'll admit, my first hostel stay, which was in Japan, really put me off from the idea of staying in a hostel for a long time. The place was loud, filled with mildew, and the beds were like rocks with dirty sheets. It was not at all what I expected; especially for Japan and for the price I paid.
For the next two years traveling around Asia I swore off hostels and exclusively stayed in hotels. That is, until I went to Malaysia. When asking a few friends their accommodation recommendations for Kuala Lumpur, multiple people replied the same– don't stay in a hotel, stay in a hostel; stay at BackHome Hostel.
Again I was a bit hesitant hearing the word 'hostel', but I decided to take my chances because the photos online looked pretty nice and you certainly couldn't beat the location or price.
Let me just say, that after staying at BackHome, I wondered why I hadn't stayed in hostels for all of my trips around Asia… and then I remembered my bad experience in Japan, oh yeah, that's why.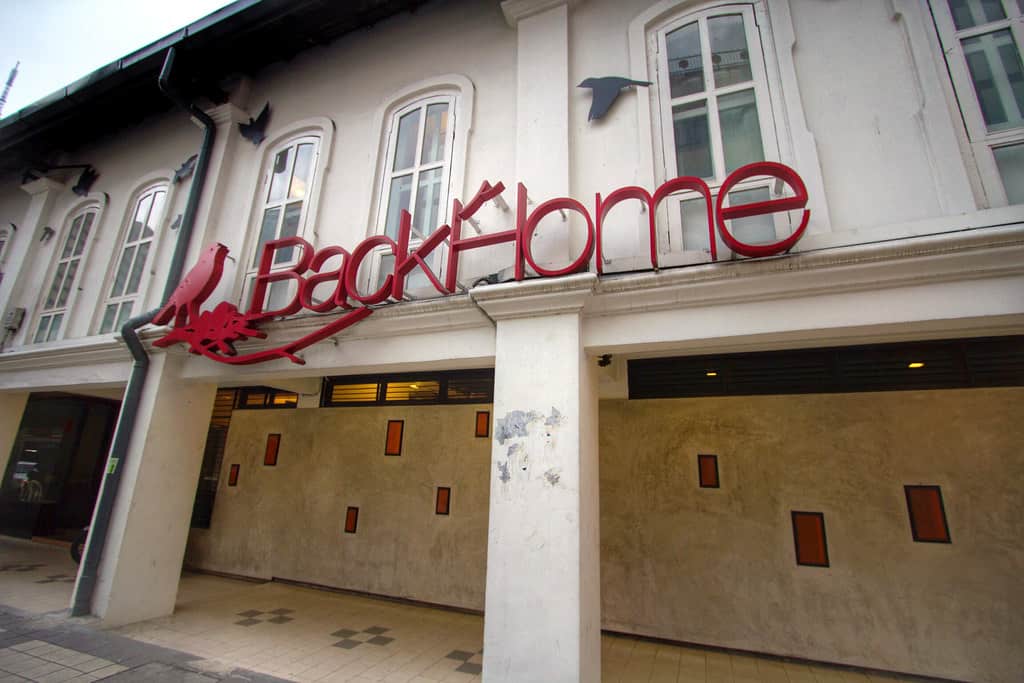 But BackHome was nothing like my bad experience in Japan.This hostel has won loads of awards and you can definitely see why! It was by far one of the coolest accommodations I've stayed in. It was modern, it was relaxing, and it had me feeling as though I was exactly that– back home.
Located a few minutes walk from Masjid Jamek LRT Station, it was easy to quickly get almost anywhere in KL. There were even many points of interest within walking distance from the hostel such as Petaling Street (Chinatown), Central Market, Jamek Mosque, Little India, Merdeka Square, National Mosque… the list goes on. I don't think I could have asked for a better location.
Each time we returned, the staff at the front desk was always there to welcome us back home with a warm smile. The whole staff was super friendly and accommodating during our whole stay. They made themselves very easy to approach and often went out of their way to provide directions and suggestions for things to do in KL.
When I had arrived it was nearly 7:00am and I had been awake a good 24+ hours. Rather than making me go through check in upon arrival, I was instantly ushered to my room, and told to rest and that we would handle check in once I woke up for the day. How awesome and kind is that?
Even in my tired, half-conscious state I was thoroughly impressed by the room I was taken to. The first thing I noticed were the names of all the residents written on the doors in colorful chalk. I thought this was a nice personalized touch, and it actually came in handy later when we couldn't recall the name of someone we were talking with for hours and didn't want to re-ask their name!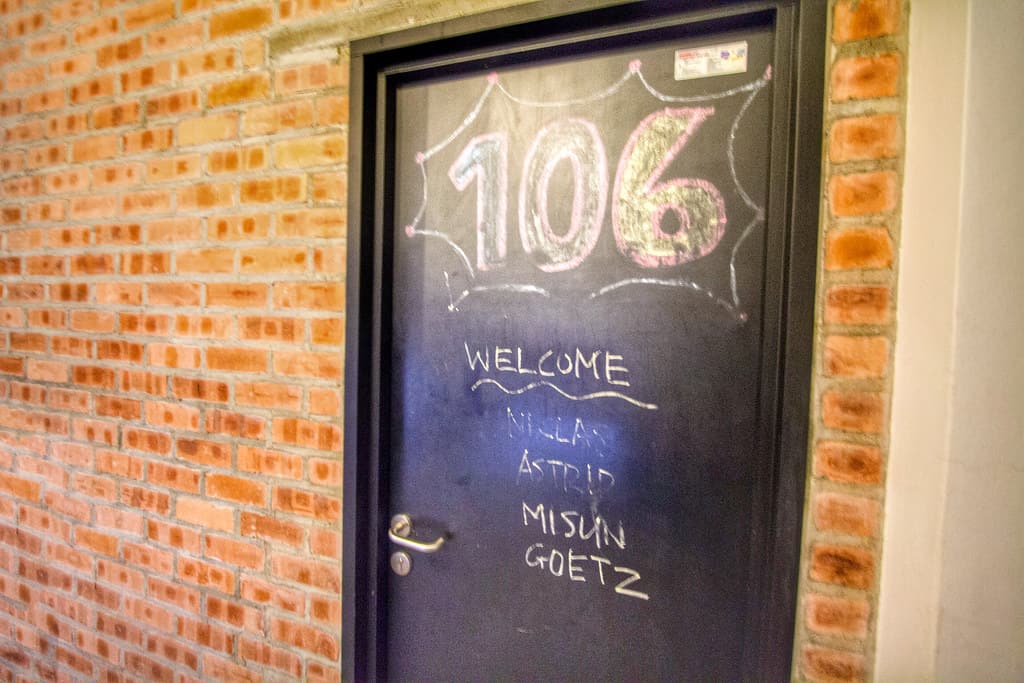 BackHome has all the room types you could want, from small female-only dorm rooms to spacious private rooms, and I was glad I got to experience three different types of rooms during my weeklong stay.
The three I stayed in were the female 4-bed dorm, the private double room and the mixed 8-bed dorm (which was actually my favorite of the three).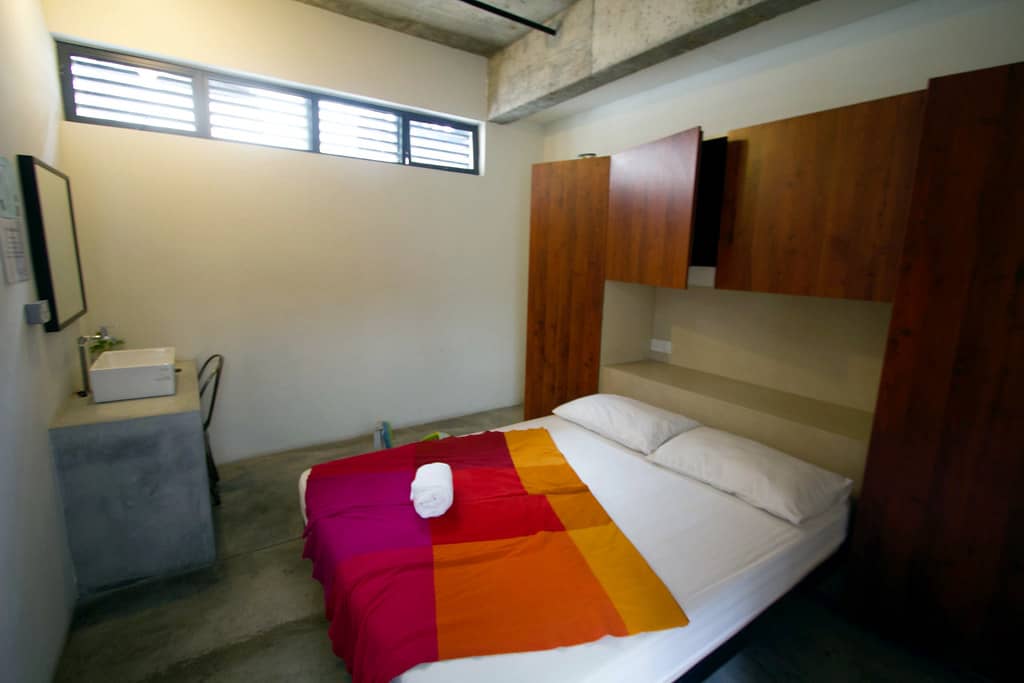 Each room had a different feel to it, but all of them were clean, comfortable and homey. The photos seriously don't do them justice.
I know a lot of people may not believe that concrete walls could feel like home, but I thought it was really modern and loved that it helped to keep the room cool when KL is just so hot (it was near 40C when I went… in January!).
The beds themselves were really comfy. They were all twin size, but you could easily upgrade to a queen if you'd like the extra space or were traveling as a couple. And I loved that they each had their own little cubby. Sliding the cubby's door open revealed a few shelves, a reading lamp and electrical outlets with these really convenience snap off covers that automatically converted the plug shape for you! (Oh how I wish all hotels/hostels had these.)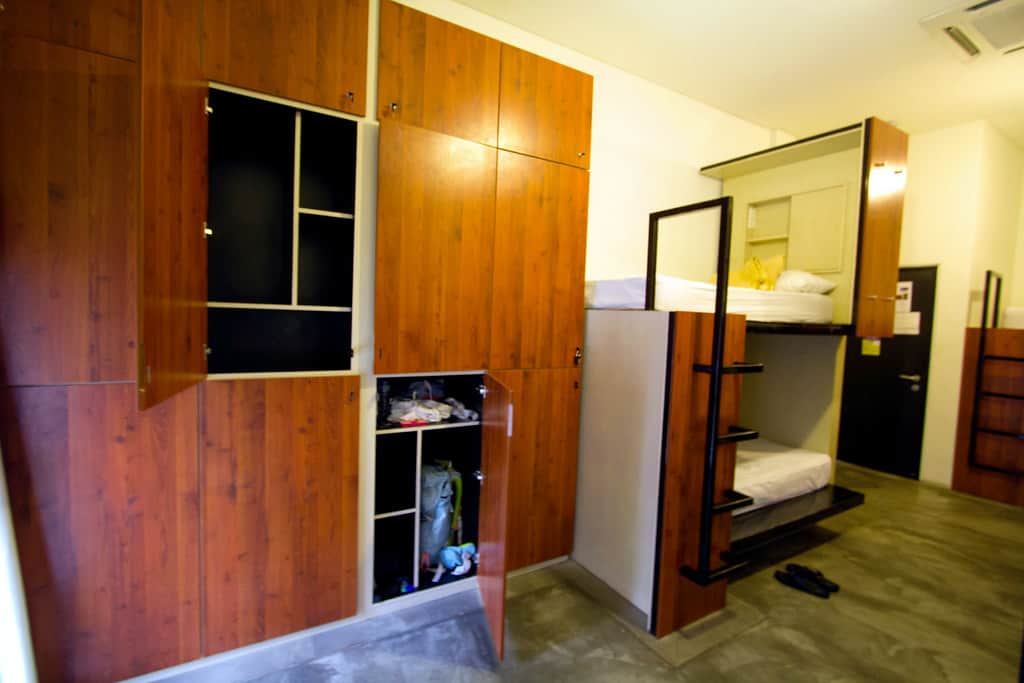 This cubbyhole was perfect for keeping things I often needed during my stay and for safely storing my glasses at night. Being able to settle in and not have to constantly dig through my massive backpack was really appreciated.
I was impressed, especially by how many outlets the rooms had. There were outlets by the sink, the windows, and each cubby had multiple outlets of its own. That stupid hostel in Japan didn't have a single outlet in our room, which was not cool for when I needed to use my laptop or even charge my phone.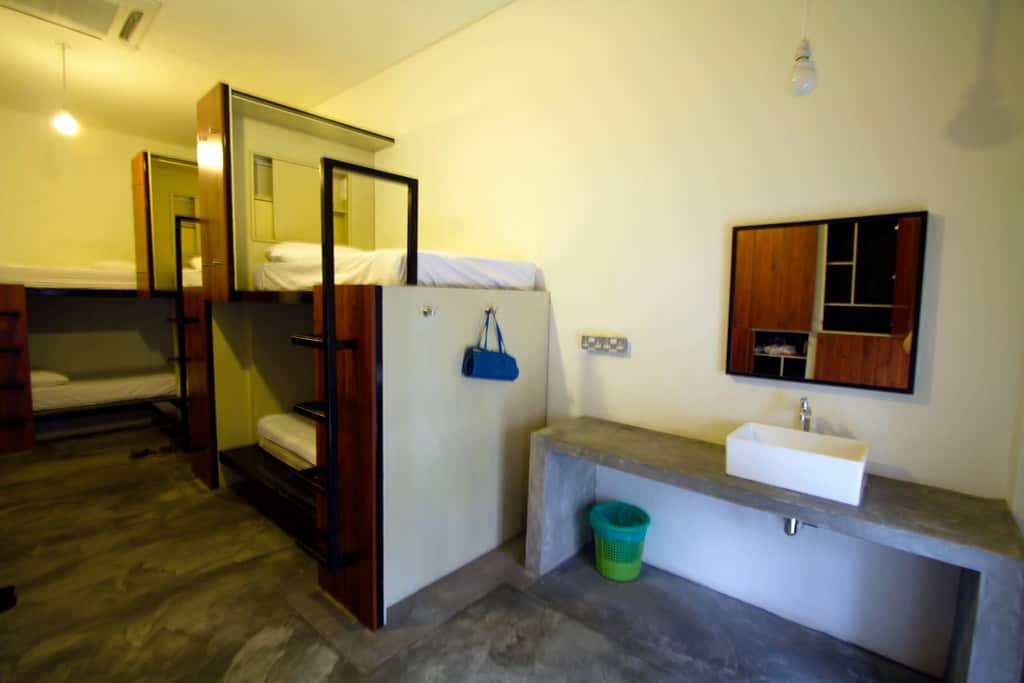 Each room also had huge lockers that are conveniently divided into more different sized cubbyholes and a massive sink, which proved to be more useful than I thought it would be.
I couldn't have asked for a more perfect place to rest our heads after a long day climbing the Batu Caves or KL Tower.
There is a self-service kitchen open all day, and mornings each day started with a basic, but free, breakfast. It consisted of cereal, breads with jam, fresh fruits, along with your choice of juice, coffee or tea, which was more than enough to get you going for the day.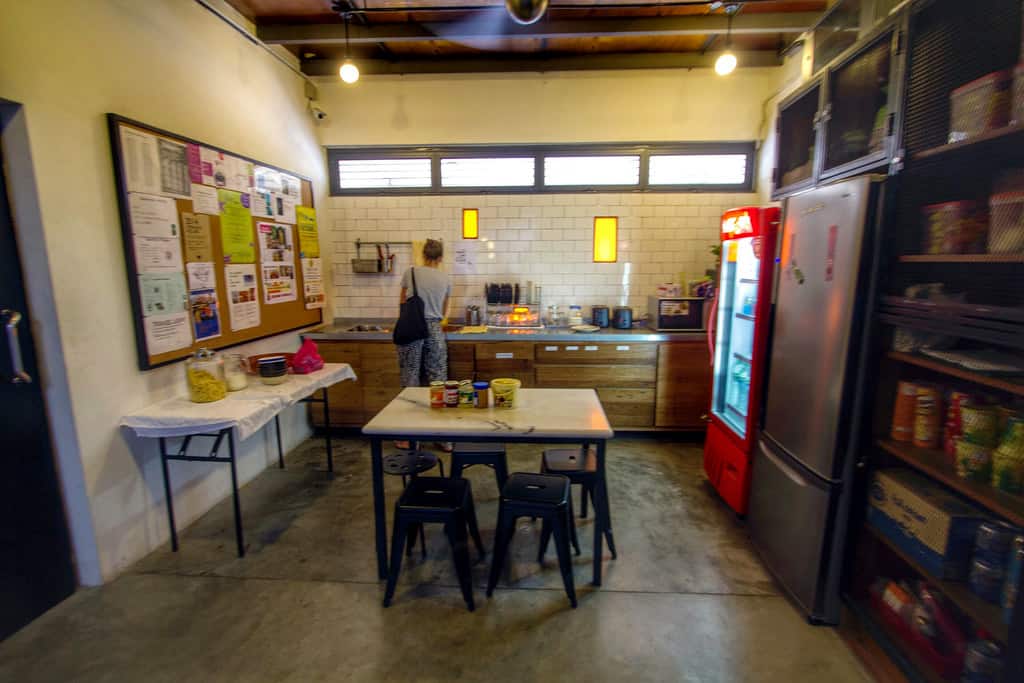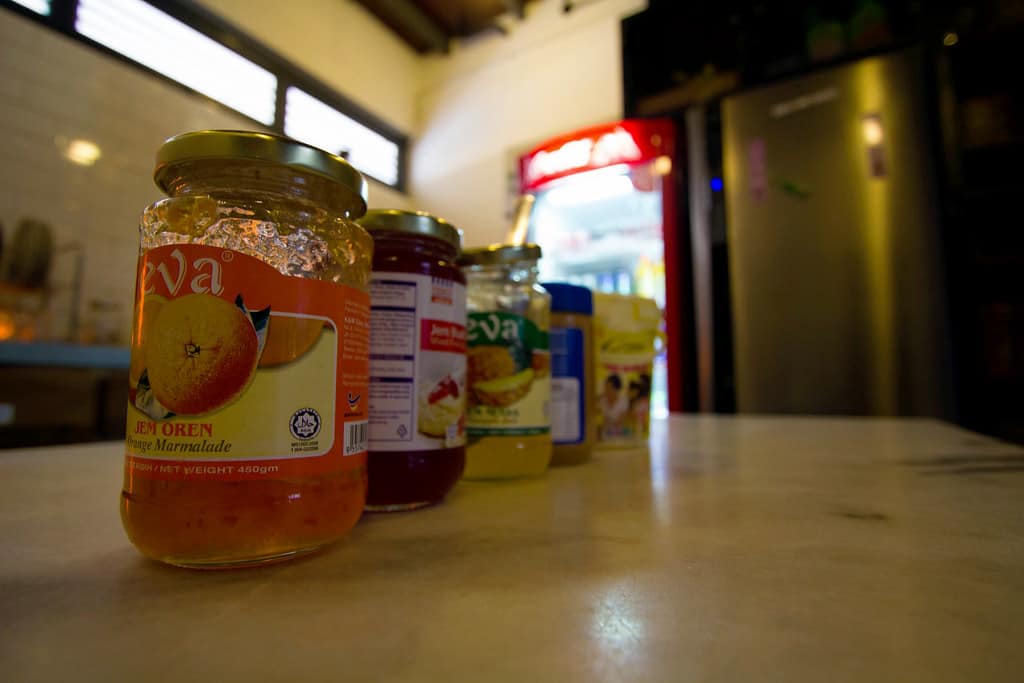 One of the mornings they even provided us with some freshly baked roti, which paired with a little jam… delicious!
However, if you want something a little more substantial, connected to BackHome is LOKL Coffee Co., which is a cafe they own that serves great breakfasts as well.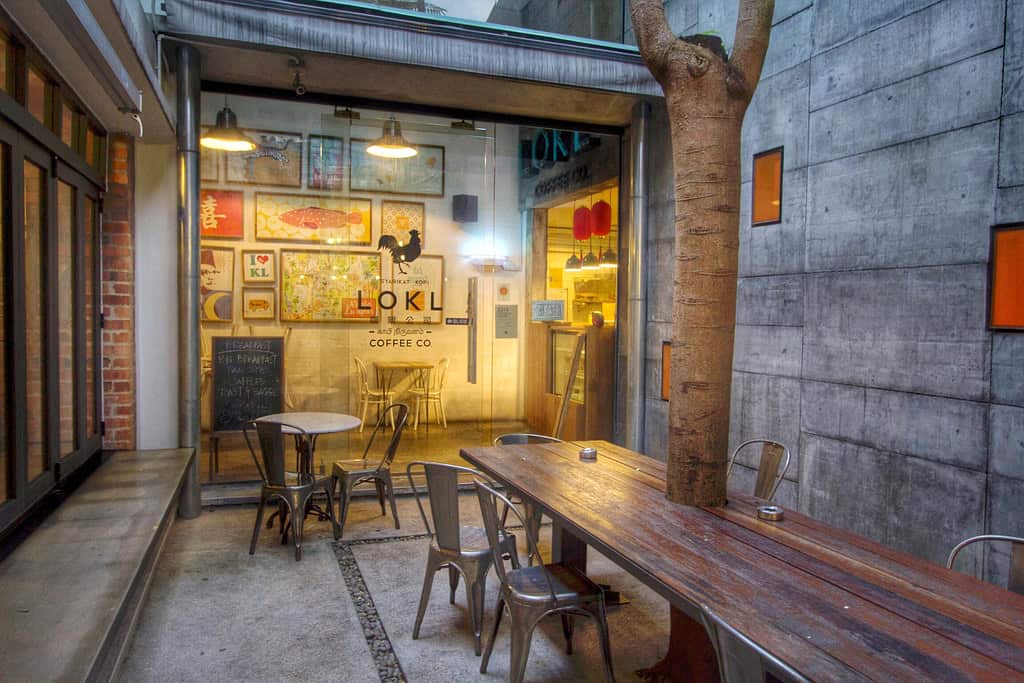 If you're traveling alone, I highly recommend eating in the common, open-air dining area. This was the perfect place to make friends, and most people here were extremely social. My first morning there I sat down to enjoy my breakfast and within minutes I was already making plans to explore KL with the stranger next to me.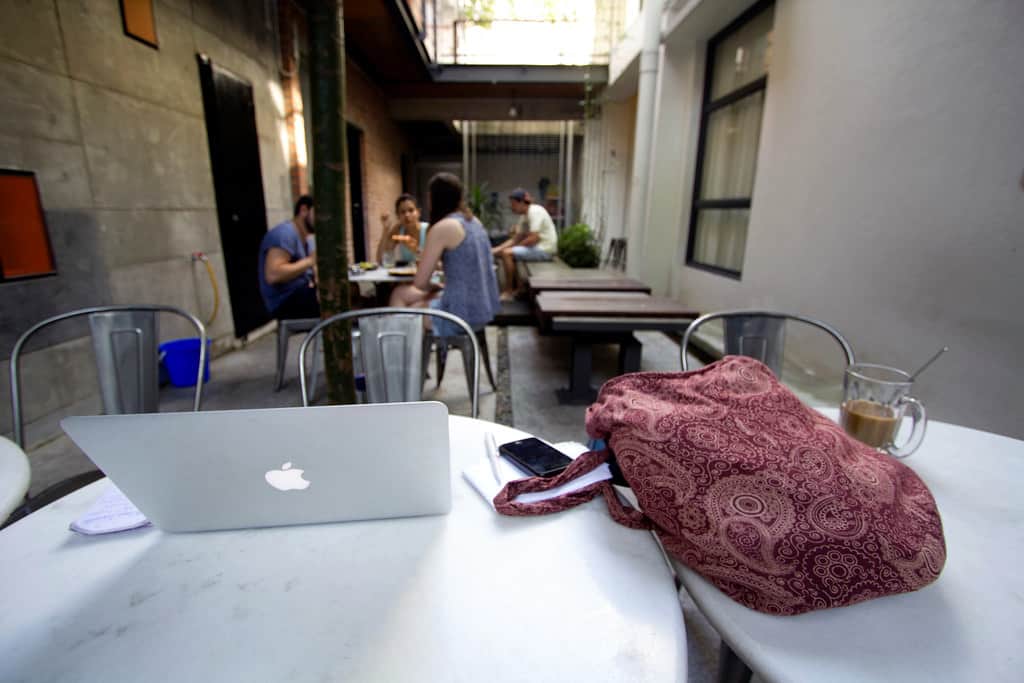 Even the any of the multiple common rooms proved perfect for hanging out and meeting new people. The main common room next to the lobby was air conditioned and had plenty of computers for guests to use.
There was even a room with a big screen TV and over 500 movies for if you just wanted to lounge and relax.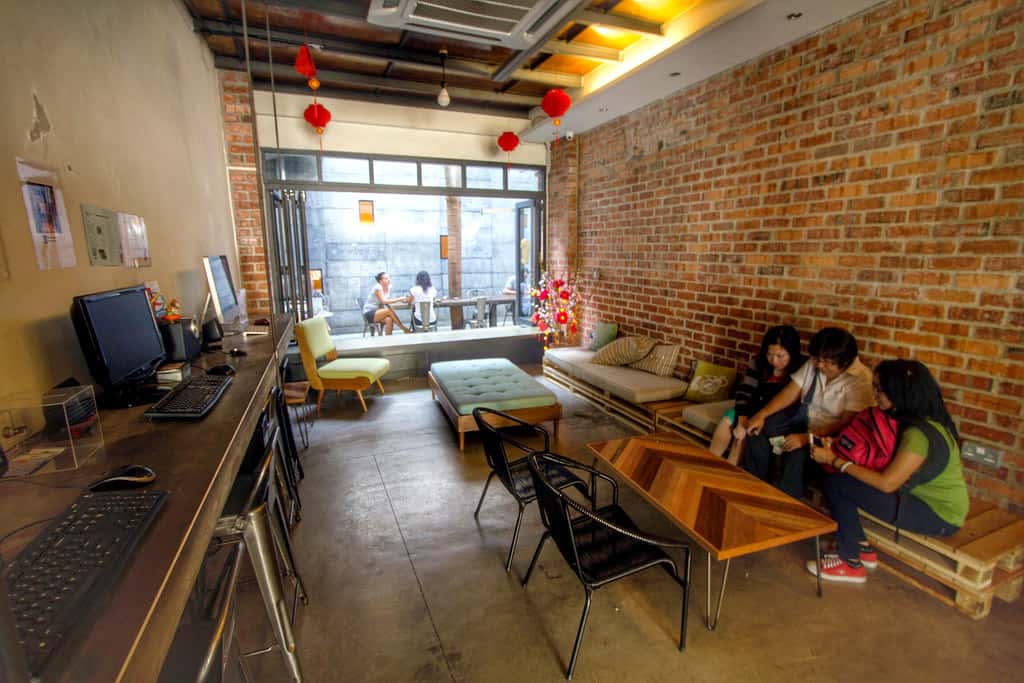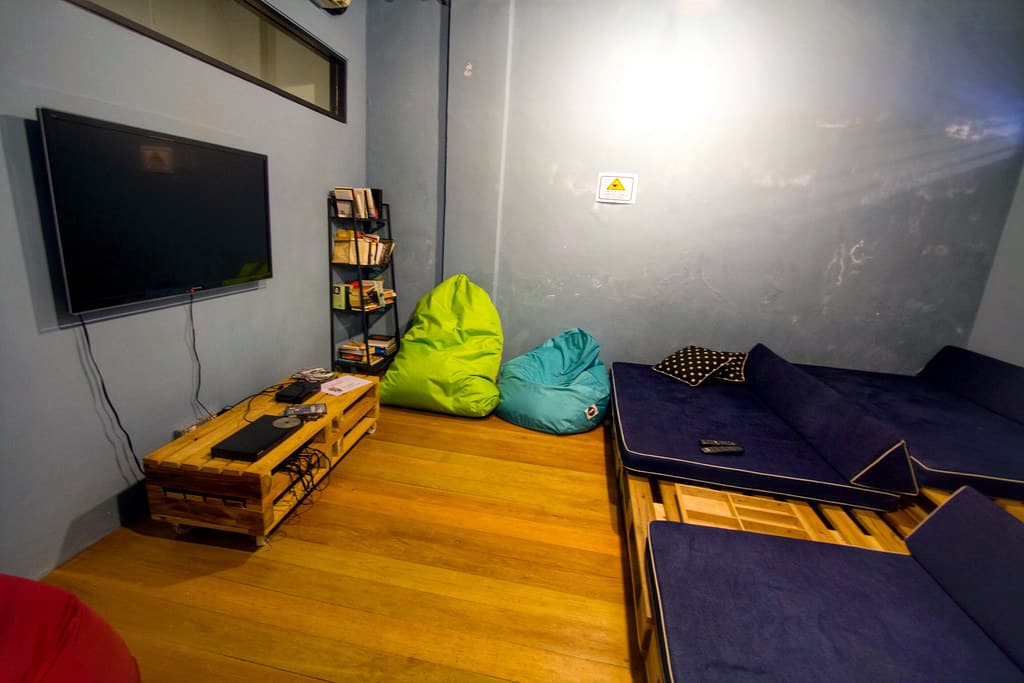 The whole atmosphere of this hostel is really friendly and hospitable. It was just an all around laid back place, which made it really easy to feel like you were at home.
I was even surprised to see whole families with small children and a few senior couples staying here. It really was more like a boutique hotel with added dorms, than what most people think of your average hostel.
I loved the general design of the hostel and the open-air concept. There was no roof over the outdoor dining area and the terrace as well. When it would rain this meant the common area space was a bit limited, but I really enjoyed the fresh, natural setting.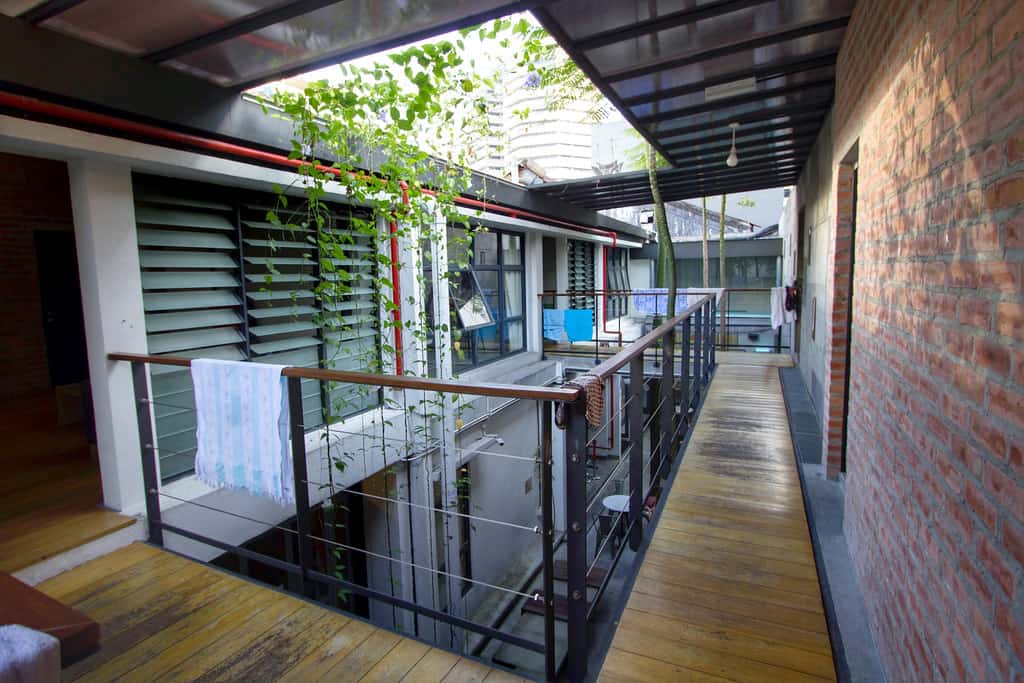 Over all BackHome changed my opinion of hostels, and now I'm excited to actually check out more in the future. I really hope to return to KL someday and when I do, I can't wait to go BackHome.
HAVE YOU BEEN TO A HOSTEL THAT MADE YOU FEEL AT HOME?
A HUGE THANK YOU TO MOHD AND THE WONDERFUL STAFF AT BACKHOME FOR HOSTING MY STAY. AS ALWAYS, ALL OPINIONS ARE ENTIRELY MY OWN.