After booking a week long trip to Kuala Lumpur, I was flooded with the same response over and over again.
What?! You're spending that long in KL? That's far too long! You only need to spend 2-3 days there max.
Slightly regretting my decision, I began researching where else I could go from Kuala Lumpur. Unfortunately one week may be too long for some in KL, but it's definitely too short to be able to add on visits to far off places like Penang, Langkawi or even neighboring Singapore.
I even thought about booking an earlier flight home, but in the end, it would've cost me more so I decided to stick it out.
Boy am I glad I did. A week-long trip ended up being the perfect amount of time to stay in Kuala Lumpur. I mean, I totally get why people advise only staying a few days– the city has efficient transportation and you can easily hit up most major attractions in 1 or 2 days. But I also feel that there is certainly enough to do to make your trip last longer (that being said I still did take 2 day trips outside the city center).
So just what did I get up to in KL with all that time? Lots of stuff!
Here's my recommendation for 10 things to see and do:
1. SAMPLE ALL DIFFERENT TYPES OF FOOD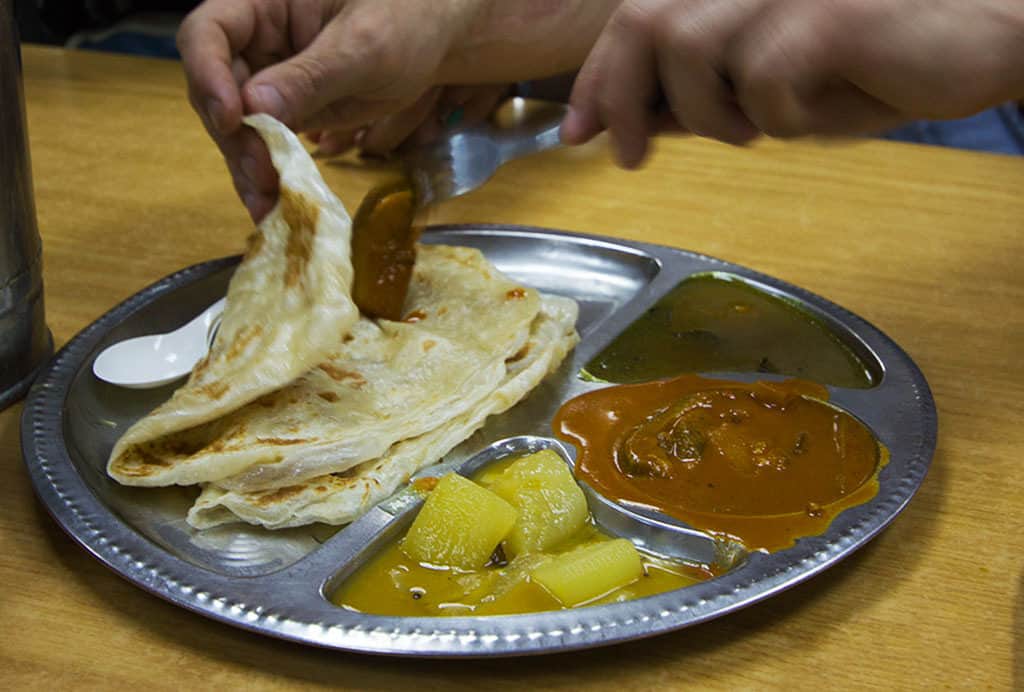 The population of Malaysia is made up of primarily three ethnic groups: Malay, Chinese and Indian. Therefore, it is common to find food relating to these ethnicities everywhere across the country. Try sampling dishes from all three if you can. I ended up eating Indian food every day that I was in Malaysia, but I also made sure to give to other two a try as well.
I could easily enjoy a week in Malaysia based on the food alone. It really is a foodie paradise!
2. ENJOY A FISH SPA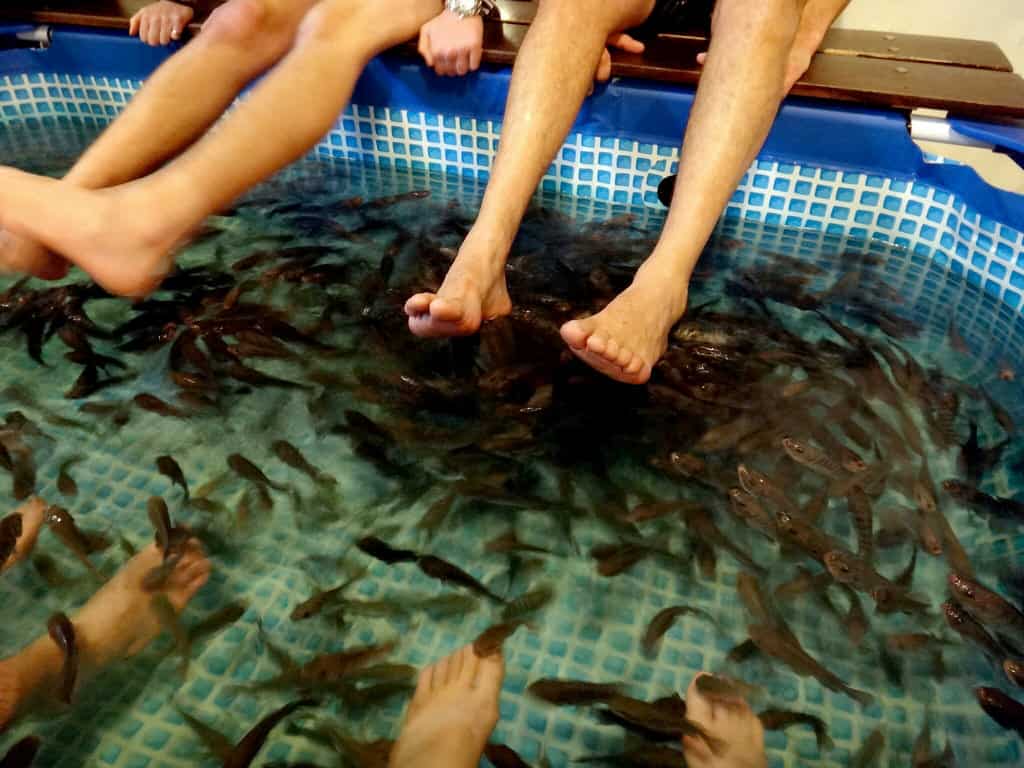 Fish spas are becoming more popular lately across all Asia. This may not have originated in Malaysia, but it's still something to enjoy there. For those who've never heard of a fish spa, it's where you dip your feet in tanks filled with fish. The fish then nibble off all of your dead skin, leaving your feet feeling refreshed and smooth.
The fish we encountered in Malaysia were far bigger than those I've experienced in Thailand or Singapore. It tickled quite a bit when I first put my feet in, but after kicking a few fish in the face, I finally got used to the sensation.
3. HAVE DRINKS AT TRADER'S SKY BAR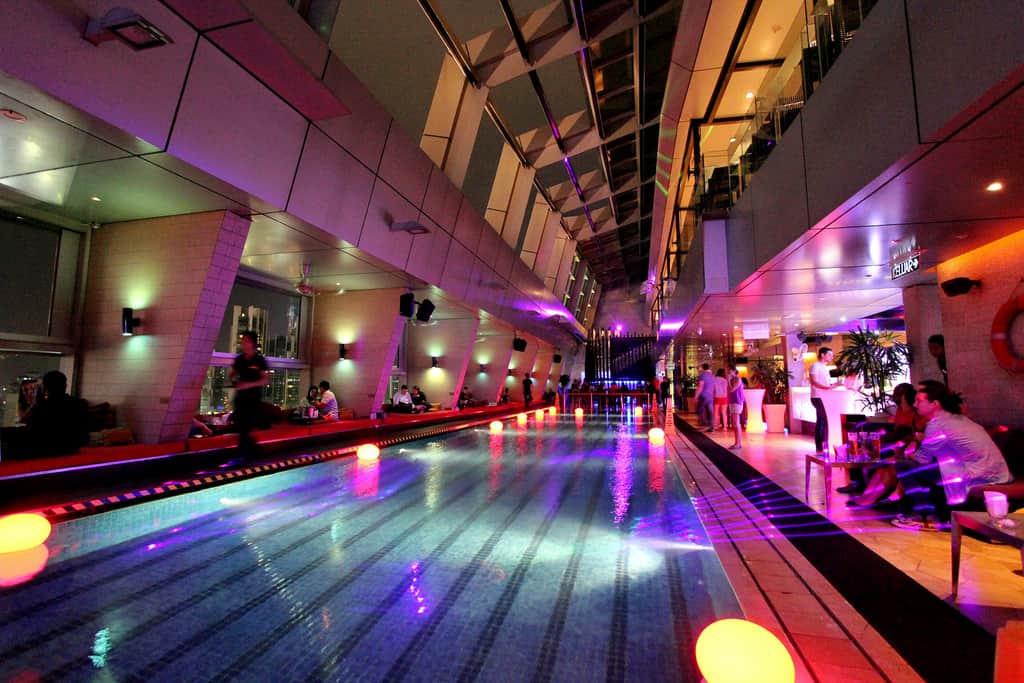 The Sky Bar inside Trader's Hotel has arguably the best view in all of KL, not too mention, it's probably my favorite bar I've been to ever. Situated right across from Suria KLCC, you're given an unobstructed view of the Petronas Towers.
While a view like that alone would normally make me love a bar, this one takes it one step further in the coolness factor by having a giant swimming pool in the middle of the floor. Yes, you can actually swim in it, and no you shouldn't drink too much here because yes, people do fall in. But seriously, how cool is that pool?
4. TAKING OBLIGATORY PETRONAS TOWER PHOTOS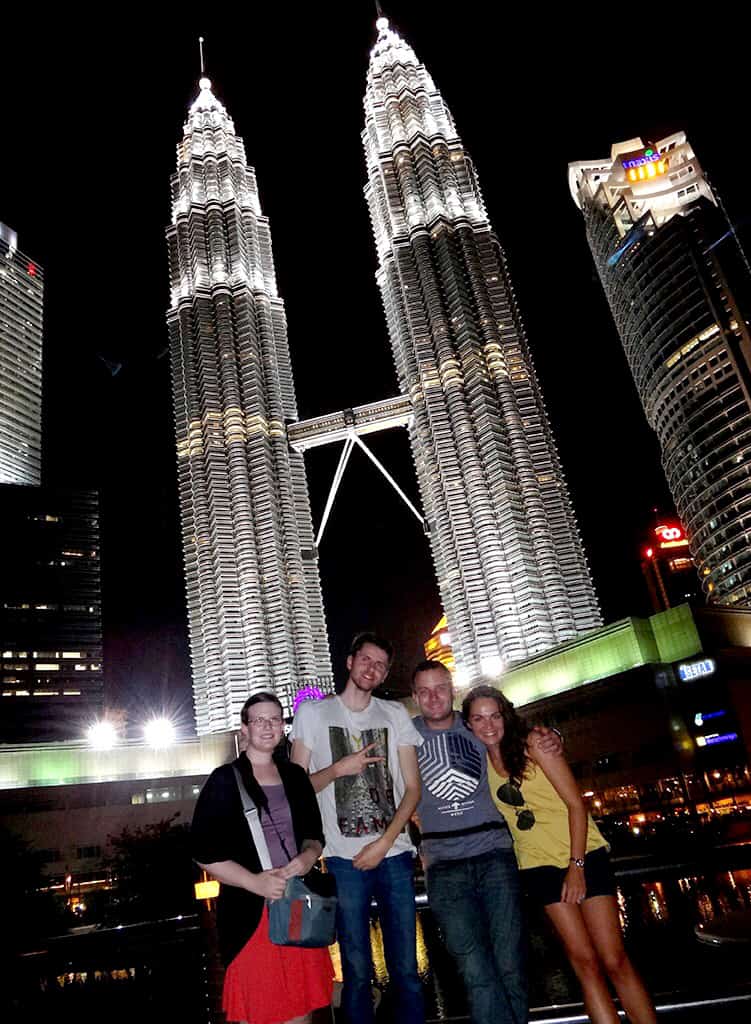 Yes, it's touristy, and yes, it's overdone; but you can't go to Kuala Lumpur without at least paying a visit to these famous twin towers. During the day I didn't find them that impressive and was a bit disappointed when I first saw them. But at night, I finally understood why people can't get enough of these towers!
5. GO SHOPPING IN BUKIT BINTANG
Coming from Hong Kong, I didn't think another country could be better for shopping, but oh how I was wrong. So very, very wrong. The malls in KL were completely over the top, especially since I went close to Chinese New Year, and they were all finely decorated.
I found so many American stores that I've long missed since moving to Asia, and it was great to go on bit of a shopping spree to stock up on things to bring back to Hong Kong.
6. HUNT DOWN A NIGHT MARKET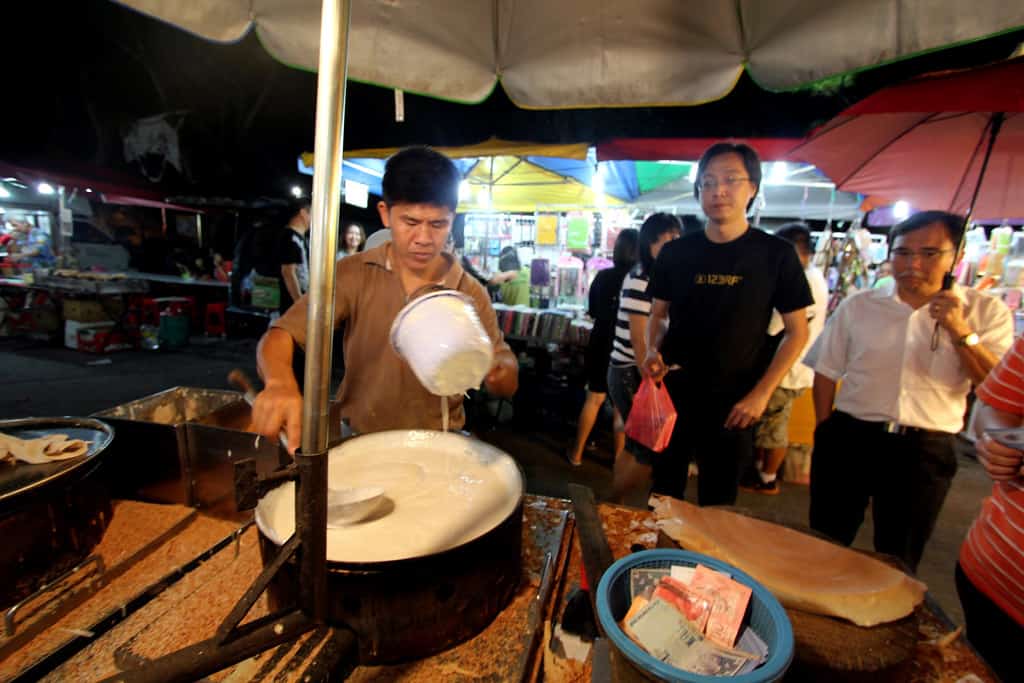 One of the best ways to experience local culture is by visiting a market. This is actually easier said than done in KL as they night market is constantly moving. In order to create a high demand, the market has a rotating schedule of where it will be held and when.
I was fortunate to happen on it by chance, and then promptly proceeded to gorge myself on all kinds of delicious street foods.
7. VISIT A MOSQUE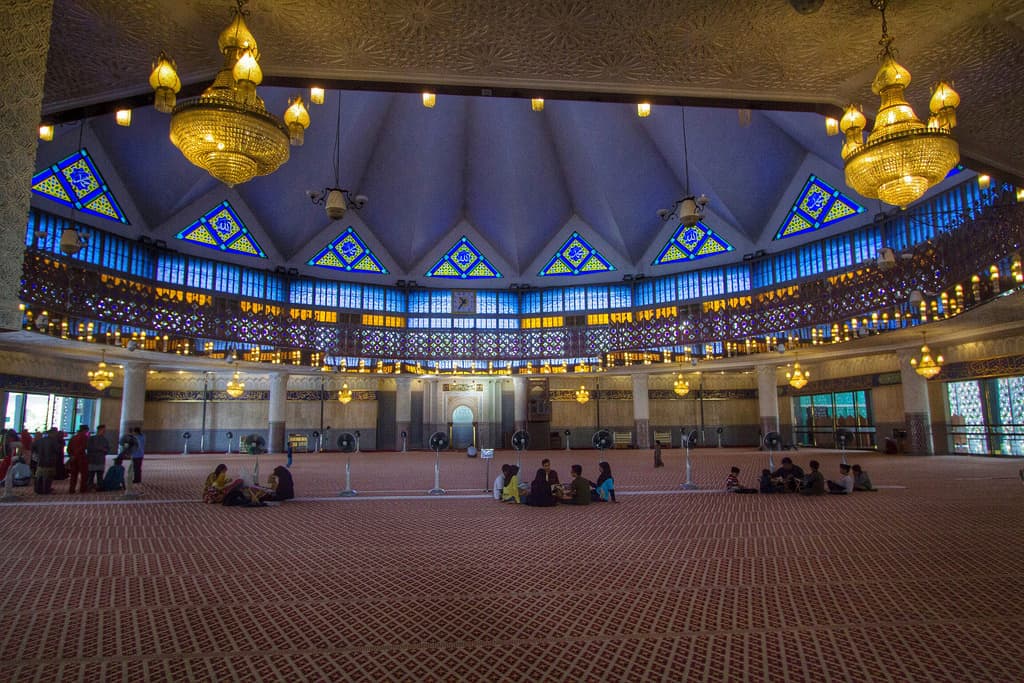 Malaysia is an Islamic country, and as such you'll encounter mosques everywhere. While not all of them will allow non-Muslims inside, there are some that do so long as it isn't during one of the five call to prayer times.
National Mosque is one of the most popular mosques and they are used to dealing with foreigners there. As I had never been to a mosque before, I was really excited to go and visit. I loved just getting to walk around and explore, but I was sad to see some people who were treating this as a tourist attraction and totally disregarded that the mosque is a place of worship.
8. SQUEEZE YOUR WAY THROUGH PETALING STREET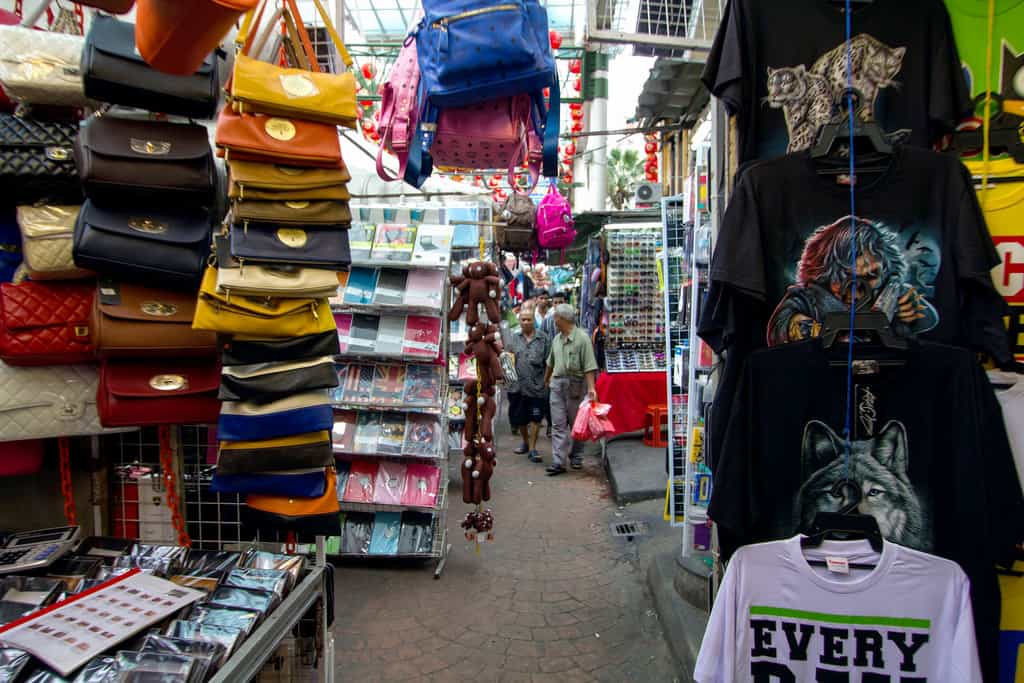 Jalan Petaling is Kuala Lumpur's Chinatown. Jam packed with stalls these streets are narrow and full of people, rendering them hard to navigate. Much like the Ladies' Market in Hong Kong, you'll find lots of purses, shirts and other counterfeit accessories, which make for cheap souvenirs.
Just make sure to bargain hard as nothing will be worth anything close to the asking price.
9. EXPLORE CENTRAL MARKET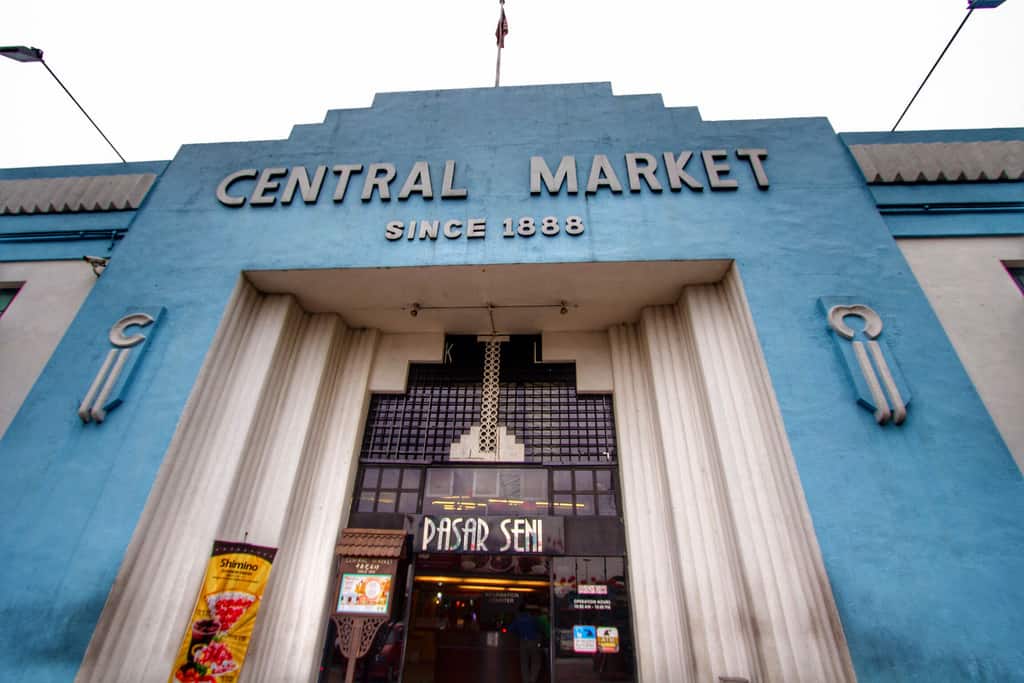 As I didn't find anything worthwhile in Petaling Street, I actually bought all my souvenirs as the Central Market, located only a few blocks away. This building was once an actual wet market and is now a designated as a Malaysian Heritage Site.
Inside you'll find lots of unique shops and stalls selling souvenirs, art, and local products, but they're all of a much higher quality than what's found at Petaling. You can still try haggling here, although you probably won't get prices down by much.
10. WANDER AROUND MERDEKA SQUARE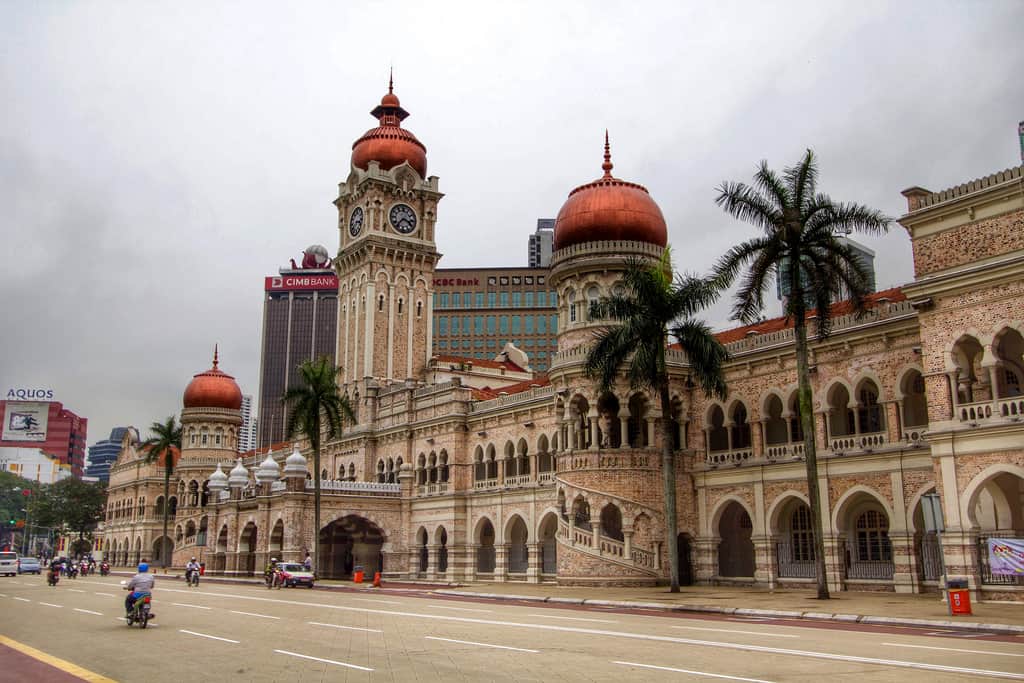 Merdeka Square itself isn't that interesting, it's mainly a large patch of grass with a fountain and one of the world's largest flagpoles, but the surrounding streets have a lot of older, historical buildings, including the Sultan Abdul Samad Building.
Within a few short blocks you'll encounter a variety of architectural styles that make this area worth wandering around.
LET'S PIN IT!
WHAT IS YOUR FAVORITE THING TO DO IN KUALA LUMPUR?